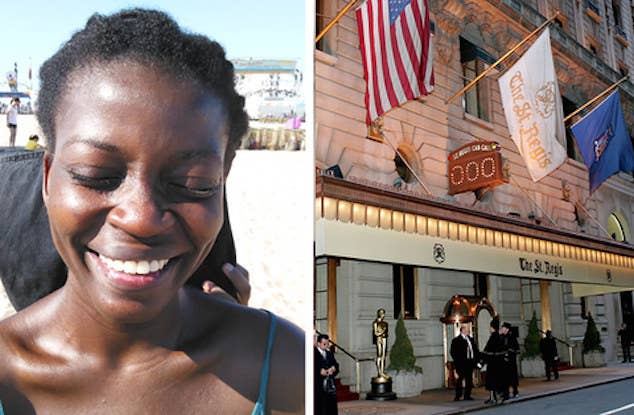 After seven months of unemployment, Rachel Sakabo was overjoyed when she got the call for an interview for a front desk position at the five-star St. Regis hotel in Manhattan.
"I was floored," Sakabo told BuzzFeed News of the opportunity to work at the Fifth Avenue establishment.
"Oh my God, it's the St. Regis. It's super prestigious. I want this," said Sabako, a 32-year-old who came to the US from the Congo when she was 2.
After numerous interviews, she began work in early August and went through her orientation, much of which focused on how to speak and represent herself when holding a highly visible position at the front desk.
After five years of working at the legendary Rainbow Room restaurant on the top floor of Rockefeller Center, and at a hotel in Manhattan's theater district, Sakabo said she was accustomed to the "certain state of decorum" and the "language you maintain" while working at a place like the St. Regis.
But just less than two weeks into her new role at the hotel's front desk — "with things going really well" — it all ended.
Sakabo's bosses told her, she claims, was being "let go" because she wasn't a "good fit" with the "culture" of the St. Regis.
But Sakabo believes her firing had everything to do with her hairstyle: dreadlocks.
BuzzFeed News contacted Starwood Hotels — the parent company of the St. Regis — on multiple occasions for comment on Sakabo's firing, and their policy on braids, but did not receive a response at time of publication.

During Sakabo's interviews, orientation, and first weeks of work, she had her hair in dreadlocks.
But nearly two weeks into her new role, the front desk manager, who was also one of the people who interviewed her and knew of her dreadlocks, informed Sakabo of a hotel policy about braids.

"You're not supposed to have braids at the front desk," Sakabo recalls the front desk manager telling her.
"Well, don't worry, they aren't braids," Sakabo said she told the manager, "They're locs."
"Well, can you unlock them?" Sakabo says her manager responded.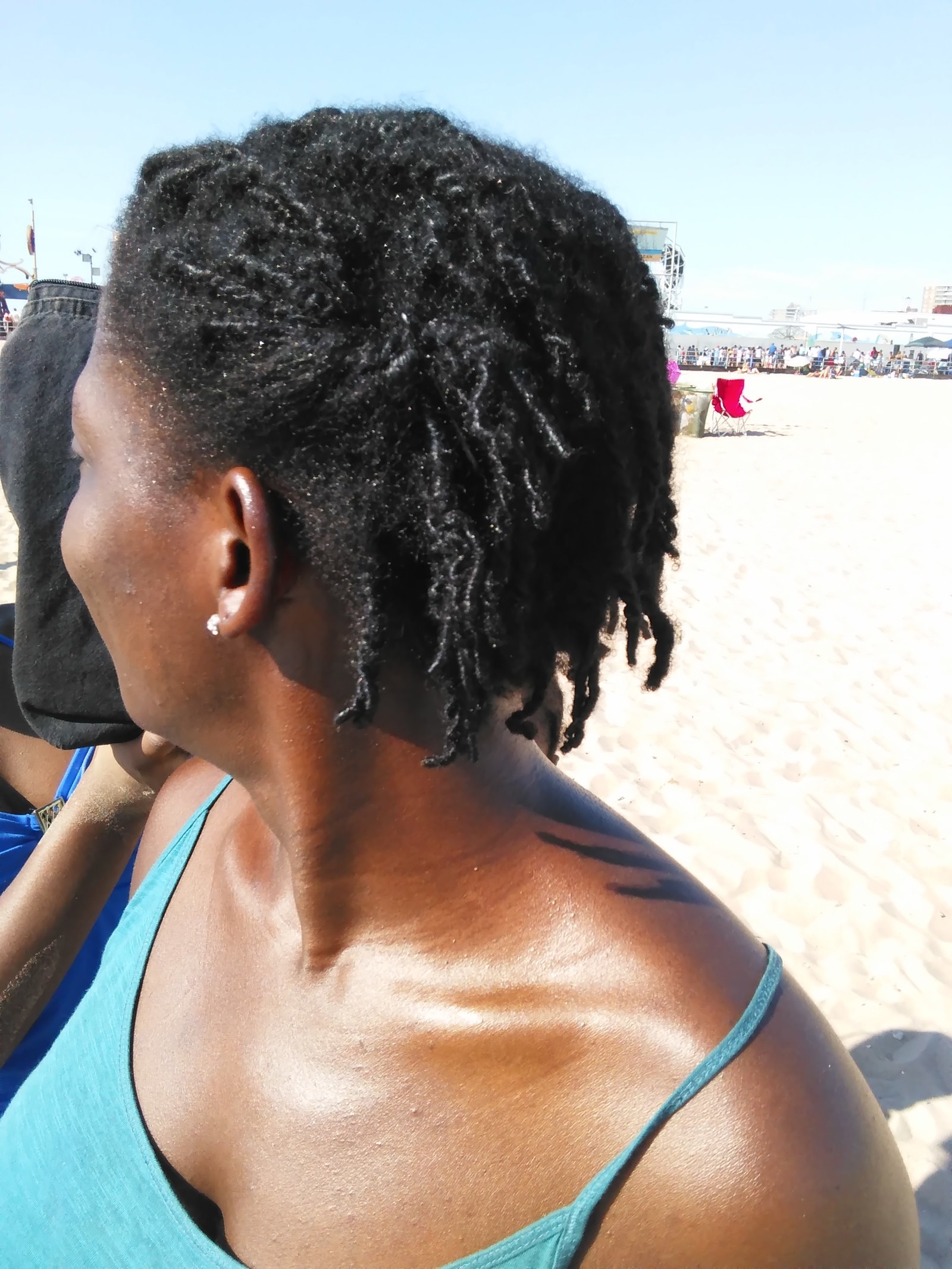 Sakabo explained to her manager that dreads could only be cut off, not unlocked.
She said she would be willing to go bald in an effort to show her manager that she was willing to address the issue and keep her job.
After the brief discussion, Sakabo says she excused herself to the restroom and cried.

Sakabo confided with a colleague at the hotel, an African-American woman, who encouraged Sakabo to see her hotel union representative.
The representative told her she couldn't be helped by the union until a 60-day probationary period of employment had passed.

John Turchiano, a spokesperson for the New York Hotel Workers Union, told BuzzFeed News that the union has no recourse in a situation like this, since Sakabo was still in the probationary period.
"It's in the collective bargaining agreement that management has the right to terminate an employee, with or without cause, within the 60-day probationary period without any recourse for the union's arbitration machinery," Turchiano said, adding that he wishes the union could have heard the issue.

Around a week after the conversation about her hair, Sakabo, who kept her dreadlocks, said she was called into a meeting with the front desk director and a union delegate — who is also a hotel employee.
Sakabo asked if she was in trouble, but was told it was nothing like that.
"It was worse," she said.
Sakabo said she was told she was "not a good fit" and was being let go.
Confused, she kept asking what not being a "good fit" meant. Their response: Sakabo did not fit into the culture here.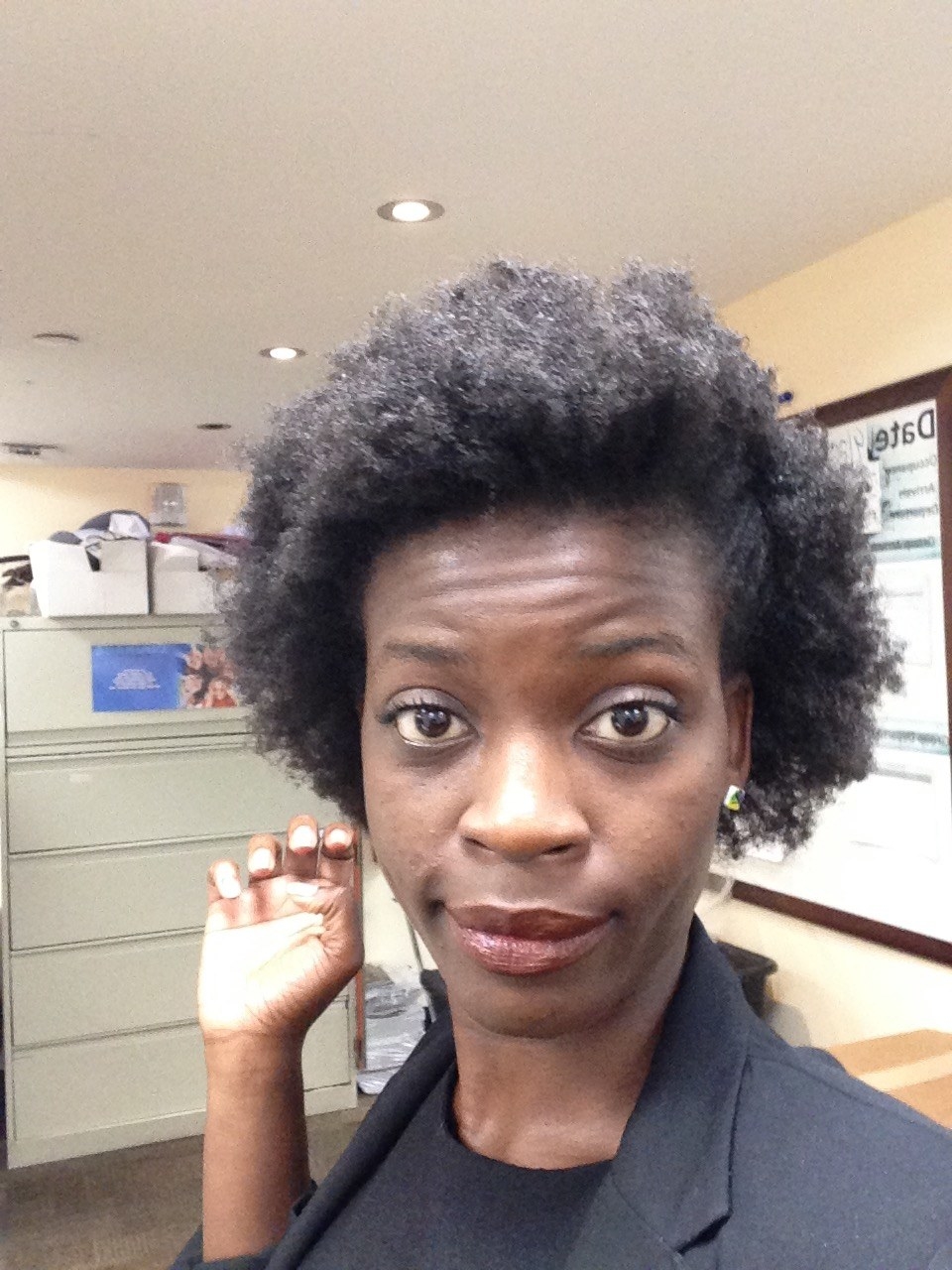 "After hearing that I asked, what does that mean exactly?" Sakabo said, still confused.
The union delegate allegedly told Sakabo, "You don't fit our culture here, you may be better suited for maybe a W hotel," implying that things were a bit more relaxed at another hotel chain.
The issue of her hair never came up in the meeting, Sakabo says, but she believes her firing had everything to do with her dreadlocks.
"I don't think I was rightfully let go. I definitely think it has to do with the fact that I'm black and I have dreads," Sakabo told BuzzFeed News.
She added that at no time during orientation or the interviews was there any mention of her hairstyle or hairstyles in general.
A document Sakabo provided to BuzzFeed News titled "St. Regis Appearance Standards" does not mention anything prohibiting braids or dreadlocks.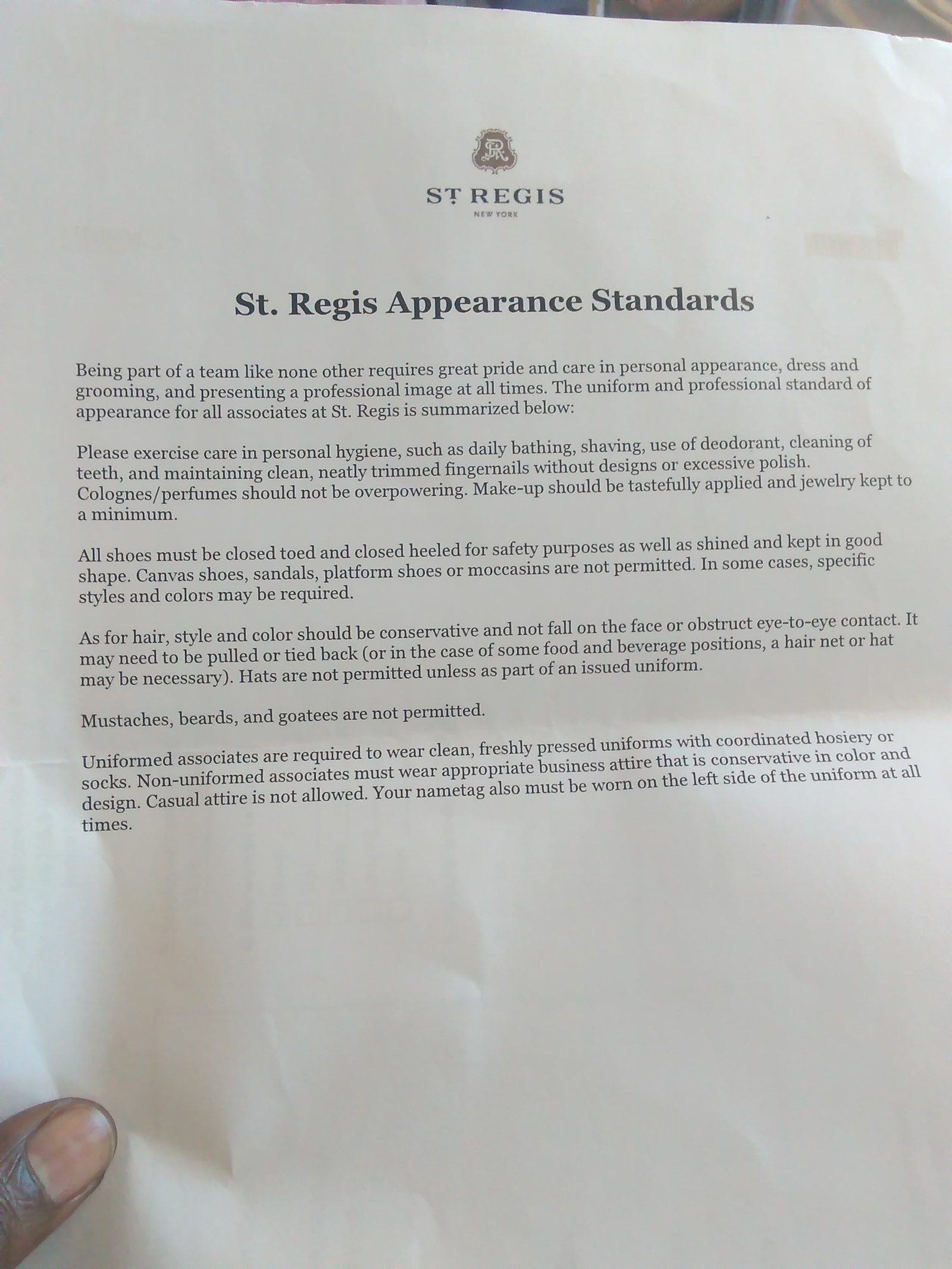 "All this just to say even though they didn't mention my hair, it's just so very convenient that this happened right after. Just saying I don't fit into the culture is so damaging. Because, then what is the culture then? I need answers," Sakabo said.

"If the hair thing had never been brought up, I never would have thought this thing was unfair," she said.
"At that point, I was beyond broken, I didn't know what to do. I felt like, if the union can't help me, what can I do?"
Sakabo said she plans to contact the Department of Labor and Starwood Hotels to get answers.
Sakabo believes that her firing was an internal managerial issue "specific at the St. Regis" in Manhattan and by someone "who does not feel comfortable with me being there." She does not believe her treatment is reflective of Starwood Hotels or the St. Regis chain at large.

"I wanted this job, and when I got hired I felt so proud," said Sakabo, who is now looking for work.