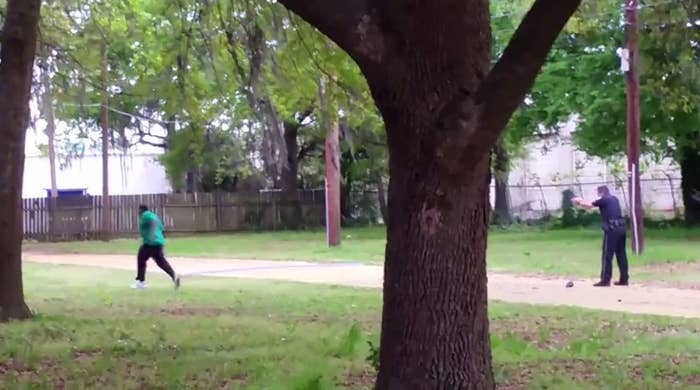 A judge has sentenced former South Carolina police officer Michael Slager to 20 years in prison more than two years after he fatally shot Walter Scott, an unarmed black man, as he ran away.
Judge David Norton found that Slager, a former officer with the North Charleston's police department in South Carolina, committed second-degree murder and obstruction of justice. In May, Slager pleaded guilty to violating Scott's federal civil rights in a plea deal that dropped the state's murder charge.
"I thank God for the 50 years he was here," said Judy Scott, Walter Scott's mother, after Judge Norton's ruling. Later, after the sentence was announced, Judy Scott forgave her son's murderer.
"I forgive Michael Slager. I forgive you. Forgiveness is in my heart," she reportedly said while looking directly at Slager in the courtroom.

Video of the April 4, 2015, incident showed Slager shooting an unarmed Scott as he ran away from the former police officer during a traffic stop. The shooting death of a black man at the hands of a white police officer received national attention, especially after bystander video of the incident emerged.

Slager was fired from the police force soon after the video was released to the media.
Slager faced up to life in prison in the sentencing hearing, which often resembled a full-fledged trial, with multiple witnesses coming to the stand for three days of testimony and questioning from attorneys about Scott's last moments.
"I still can't believe he's gone," said an emotional Miles Scott, Walter's son, when he took the stand. "I miss my father every day. I would like you to sentence him to the strongest sentence allowed because he murdered my one and only father."
Before the judge sentenced the former police officer, Slager, in handcuffs and chains, told that Scott family he was thankful for their forgiveness and said, "I wish this would have never happened."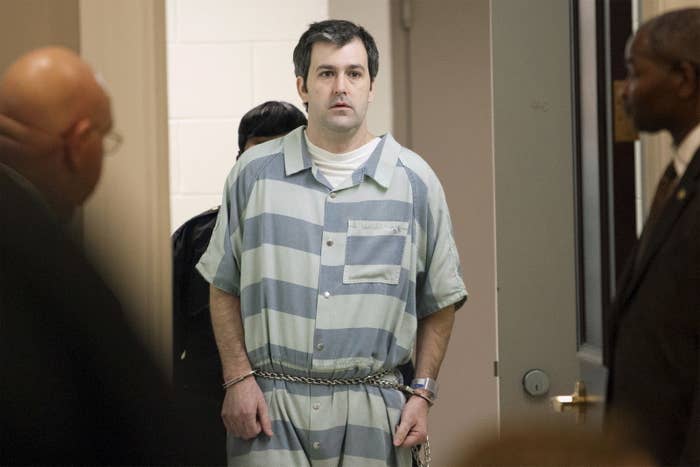 Slager pleaded not guilty in an earlier 2016 murder trial, which ended up with a hung jury. In May of this year, Slager pleaded guilty to violating Scott's civil rights as part of a plea agreement in order to drop a state charge and two federal counts, USA Today reported. As part of the plea, prosecutors advocated that a judge apply sentencing guidelines that applied to second-degree murder and obstruction of justice, according to the Washington Post. This week was Slager's sentencing hearing for that guilty plea in May.

Slager originally pulled over Scott's 1991 Mercedes for a broken taillight.
According to Slager, Scott, 50, fled on foot following the stop, after which the two were briefly engaged in a scuffle. Slager and his defense attorneys claimed that Scott tried to grab his Taser and that Slager was acting in self-defense. The former police officer fired eight shots from his handgun at Scott, hitting him five times, as he ran away. Prosecutors say that Slager then planted a stun gun next to Scott's body to reinforce a self-defense claim.
A videotape, which starts after the Taser apparently was shot at Scott, was filmed by a bystander. It shows Slager taking eight shots at Scott, who subsequently fell after the final bullet was heard on the video. The video also shows Slager running back "toward where the initial scuffle occurred and picks something up off the ground," the New York Times reported. "Moments later, he drops an object near Mr. Scott's body, the video shows."
At the sentencing hearing, Feiden Santana, the man who witnessed and filmed the shooting, said that he never saw Scott punch or fight Slager.
The city of North Charleston settled with the Scott family for $6.5 million after the family intended to file a wrongful death lawsuit in 2015.