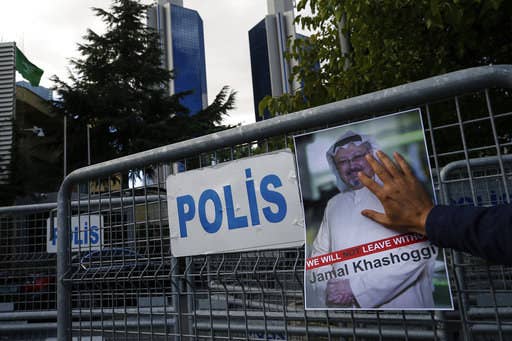 Saudi Arabia's foreign minister said Sunday that the death of newspaper columnist Jamal Khashoggi was the result of a "rogue operation," and blamed the government's initial denial of his death on a "cover-up."
"We discovered he was killed in the consulate. We don't know in terms of details how. We don't know where the body is," Saudi Foreign Minister Adel al-Jubeir told Fox News anchor Bret Baier in an interview that aired Sunday. According to his account, senior Saudi officials, including Saudi Arabia's Crown Prince Mohammad bin Salman, were unaware of the circumstances of Khashoggi's death.

"The individuals who did this did this outside the scope of their authority," al-Jubeir told Baier. "There obviously was a tremendous mistake made, and what compounded the mistake was the attempt to try to cover up."
Khashoggi, who lived in the US, was a columnist for the Washington Post. He entered the Saudi Consulate in Istanbul on Oct. 2 to obtain documents for his upcoming marriage, while his fiancé waited for him outside. He was never seen again.

In the weeks since his disappearance, Turkish media reported that Khashoggi was tortured, killed, and eventually dismembered inside the Saudi Consulate in Istanbul. Reports by the Turkish government also indicate that a team of 15 assassins, reportedly equipped with a bone saw, entered and left the country in a short time to carry out the assassination operation.

Saudi Arabia had first insisted that Khashoggi left the consulate alive, but after international outcry teamed up with Turkish authorities to investigate the journalist's disappearance.

In its latest report issued Friday, the kingdom said that Khashoggi was killed in a "brawl" inside the consulate that resulted in his death. A Saudi public prosecutor subsequently announced that 18 Saudi nationals had been arrested in relation to the journalist's death.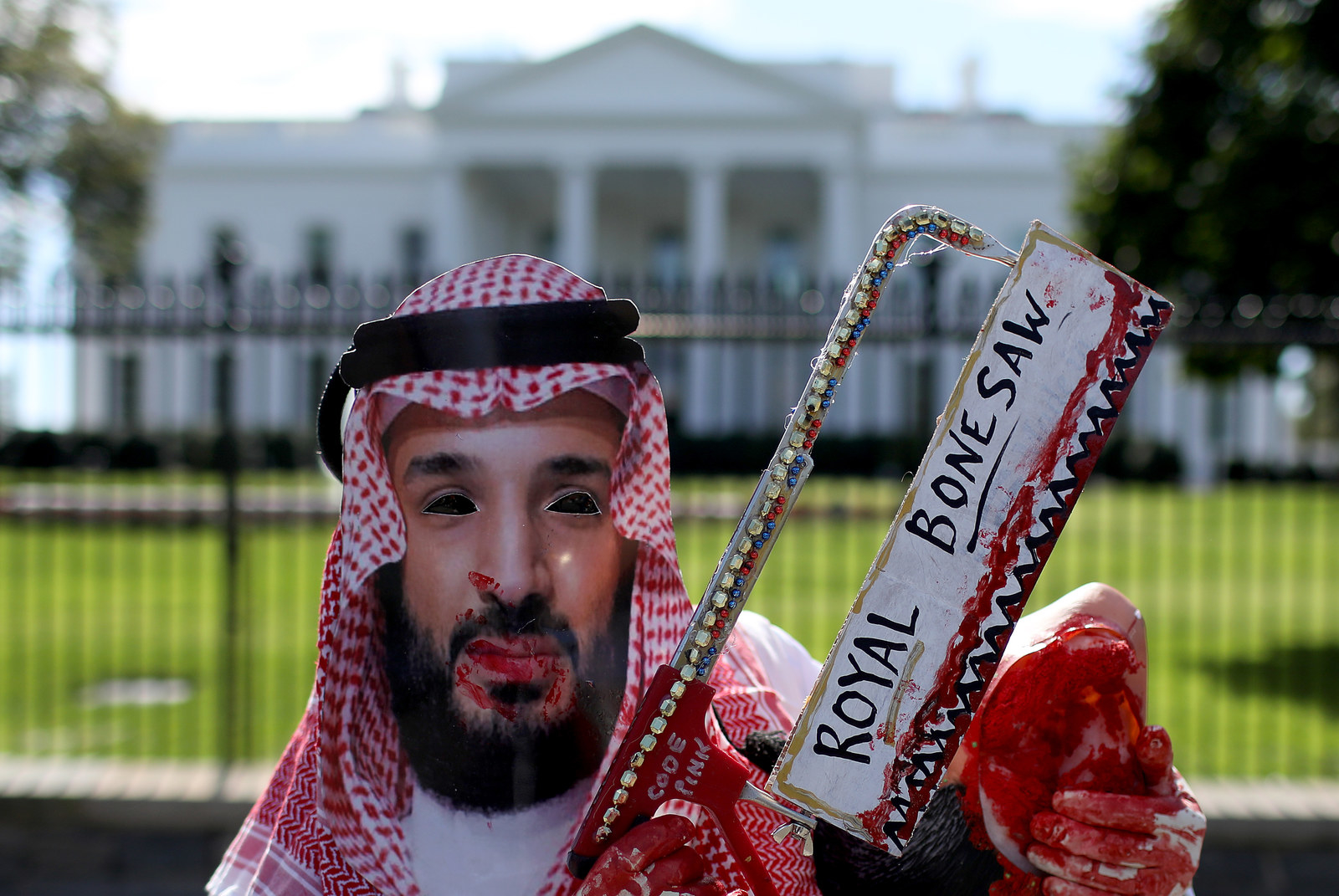 US lawmakers said Sunday that they still doubt that Prince Mohammed was unaware of the circumstances of Khashoggi's death, and called for a reassessment of Saudi–US relations.
"This ought to be a relationship-altering event for the US and Saudi Arabia, that we ought to suspend military sales, we ought to suspend certain security assistance," US Rep. Adam Schiff said Sunday on ABC's This Week.
"Do I think he did it? Yes, I think he did it. Let's finish this investigation," Tennessee Sen. Bob Corker said on Sunday in an interview on CNN's State of the Union. Corker said there should be punishment for Prince Mohammed if he was in fact behind Khashoggi's death. "Obviously, if he's gone forth and murdered this journalist, he's now crossed the line, and there has to be a punishment and a price paid for that."
Kentucky Sen. Rand Paul told Fox News' Chris Wallace that he is "certain that the Crown Prince was involved, and that he directed this."

Also, Paul said, "I think we really need to discontinue our arms sales to Saudi Arabia and have a long and serious discussion about whether or not they want to be an ally, or they want to be an enemy."
Saudi Arabia's al-Jubeir dismissed Paul's comments as a "judgment call."

"This is not based on facts, it's just based on emotions and based on speculation," he told Baier. "There is the presumption of innocence until proven guilty. In this case, people have turned it upside down, unfortunately."
President Donald Trump has so far taken a more temperate approach than some US leaders in Congress, and has said that he does not want to jeopardize a large US–Saudi arms deal.

Following Saudi Arabia's Friday report that Khashoggi was killed in a "brawl," Trump said that "Saudi Arabia has been a great ally. But what happened is unacceptable."

In a Saturday night phone interview with the Washington Post, Trump took a more critical tone, saying that there were "deception" and "lies" on the part of Saudi Arabia. He reiterated that the country is an "incredible ally."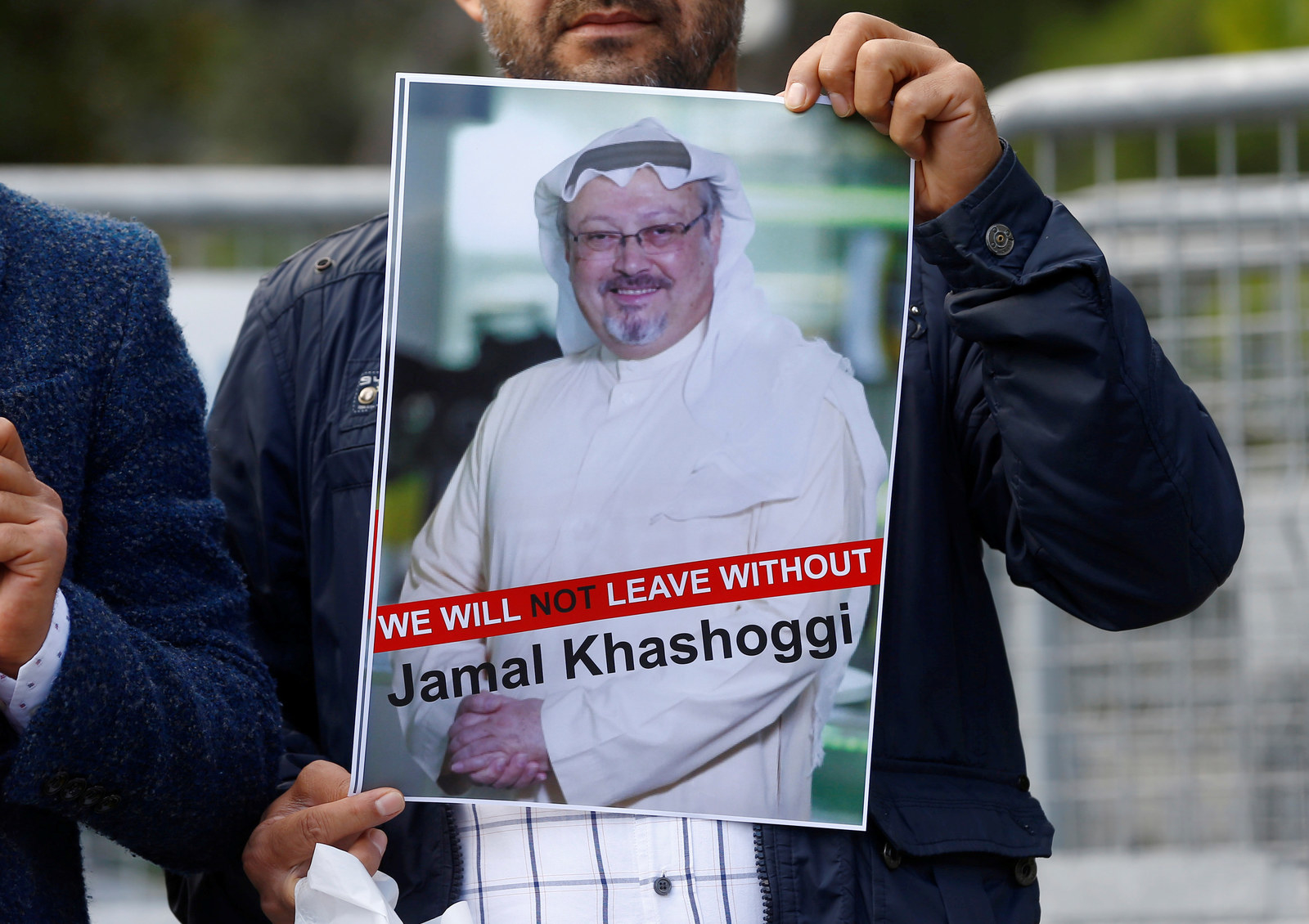 In a joint statement issued Sunday, the governments of the UK, France, and Germany condemned Khashoggi's death and called for more information about how he died. "More efforts are needed and expected towards establishing the truth in a comprehensive, transparent and credible manner," they said.
The Washington Post called Saudi Arabia's explanation for Khashoggi's death a "fable" that was "utterly devoid of credibility" in an op-ed published Saturday.

Appearing on Fox News, Washington Post editorial page editor Fred Hiatt questioned the vague information released by the Saudi government since Khashoggi's disappearance.

"Why do we need an investigation? Why do we need to talk about the possibility of rogue-ness?" Hiatt said. "Just tell us what happened. It's not a complicated question."