Suspect Arrested In Fatal Shooting Of San Antonio Police Officer
Benjamin Marconi, a 20-year police veteran, was issuing a traffic ticket when he was shot and killed in his patrol car. A suspect was arrested Monday afternoon.
The man suspected of fatally shooting of a police officer in San Antonio, Texas, was arrested, officials announced Monday.
Otis Tyrone McKane, 31, was arrested Monday afternoon on suspicion of shooting 50-year-old Detective Benjamin Marconi early Sunday, San Antonio Chief William McManus told reporters.

McManus did not provide information about McKane's potential motive, but did say he is a resident of San Antonio, and is the same person police had previously identified as a suspect from surveillance images. McKane has a police record, McManus added, and court records show he was convicted of assault in 2012.
McKane was arrested by SWAT officers who pulled over his vehicle, the San Antonio Express-News reported. A woman and child were also in the vehicle at the time.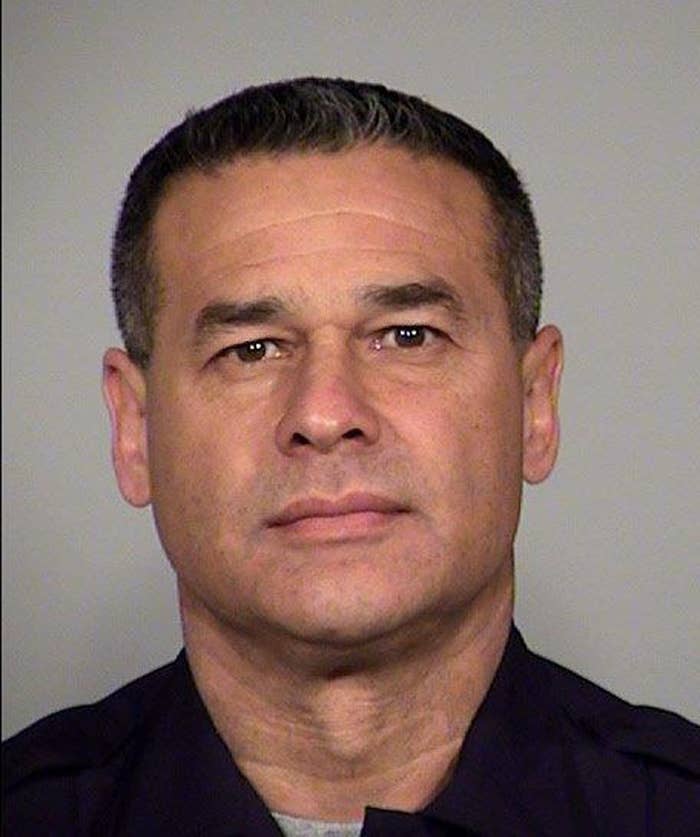 The shooting occurred while Marconi — a 20-year veteran of the force — was issuing a traffic ticket near police headquarters at about 11:45 a.m.
According to McManus, a suspect in a black vehicle pulled up behind Marconi's squad car, walked toward the passenger side, and shot the officer in the head. The suspect then shot a second time before fleeing the scene in a black vehicle.
Marconi was taken to an area hospital where he was pronounced dead.
After the shooting, McManus said investigators "developed a suspect" from video surveillance taken when the individual entered the police headquarters on Sunday morning.
According McManus, the suspect walked up to a desk clerk and asked a question. When the clerk offered to help, the suspect said "'never mind' and walked out," McManus said.
"We have some ideas why we believe he may have been at headquarters, but we are not quite sure," McManus said. "There's several motives we are looking at."
However, McManus did say that police were "absolutely targeted," adding, "I think the uniform was the target."

"This is everyone's worst nightmare," McManus said. "It's always difficult, especially in this day and age where police are being targeted across the country."
The shooting prompted a massive manhunt, employing authorities at the federal, state, and local level. The FBI also mobilized resources from Quantico, the FBI's training facility in Virginia, a spokesperson said at a news conference Monday.

After McKane's arrest, McManus said he felt relief.
"We are relieved to have taken him into custody without further loss of life," McManus said. "This investigation is by no means over."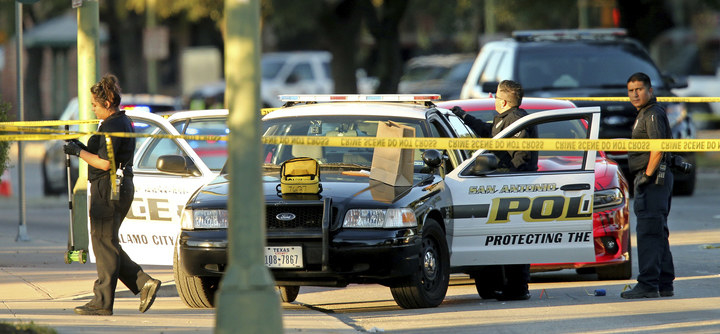 Court records show that McKane was convicted of assault in 2012.
On a Twitter page that appeared to belong to Marconi, the detective had shared updates standing in solidarity with police officers around the country; his father had also been a longtime San Antonio police detective.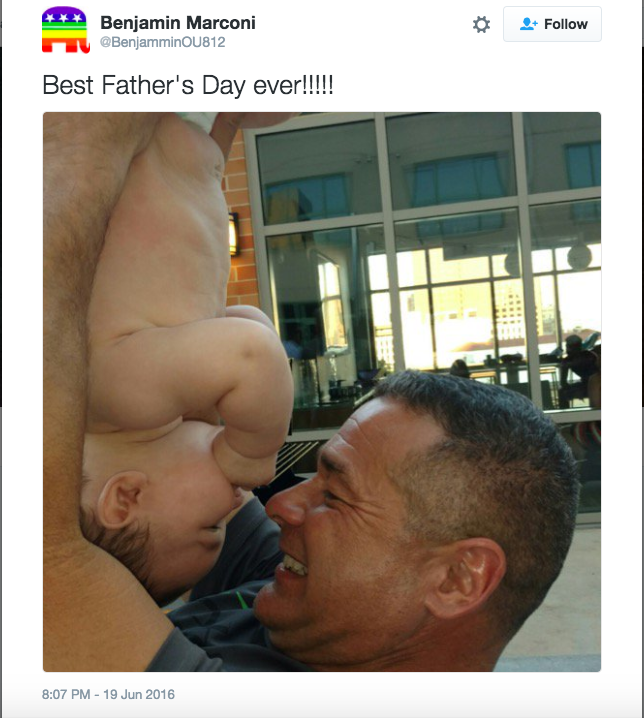 Marconi proudly identified himself as a gay Republican, and he also shared a message of support for Orlando following the Pulse nightclub massacre.

His family had welcomed an infant son earlier this year, and they celebrated Father's Day for the first time in June.
In a statement obtained by ABC News, Marconi's family thanked the public for "the outpouring of support" and request privacy to "mourn the loss of a wonderful father, brother, grandfather, friend, and last but not least, a Peace Officer."
Writing on Twitter, San Antonio Mayor Ivy Taylor condemned the officer's killing.
"My deepest condolences to family of officer killed today & all @SATXPolice. This type of crime cannot and will not be tolerated," she wrote. "I ask for the community's thoughtfulness & patience as investigation continues & @SATXPolice searches for the suspect."
Monday, Taylor added that "we know that the capture of the suspect is just the beginning."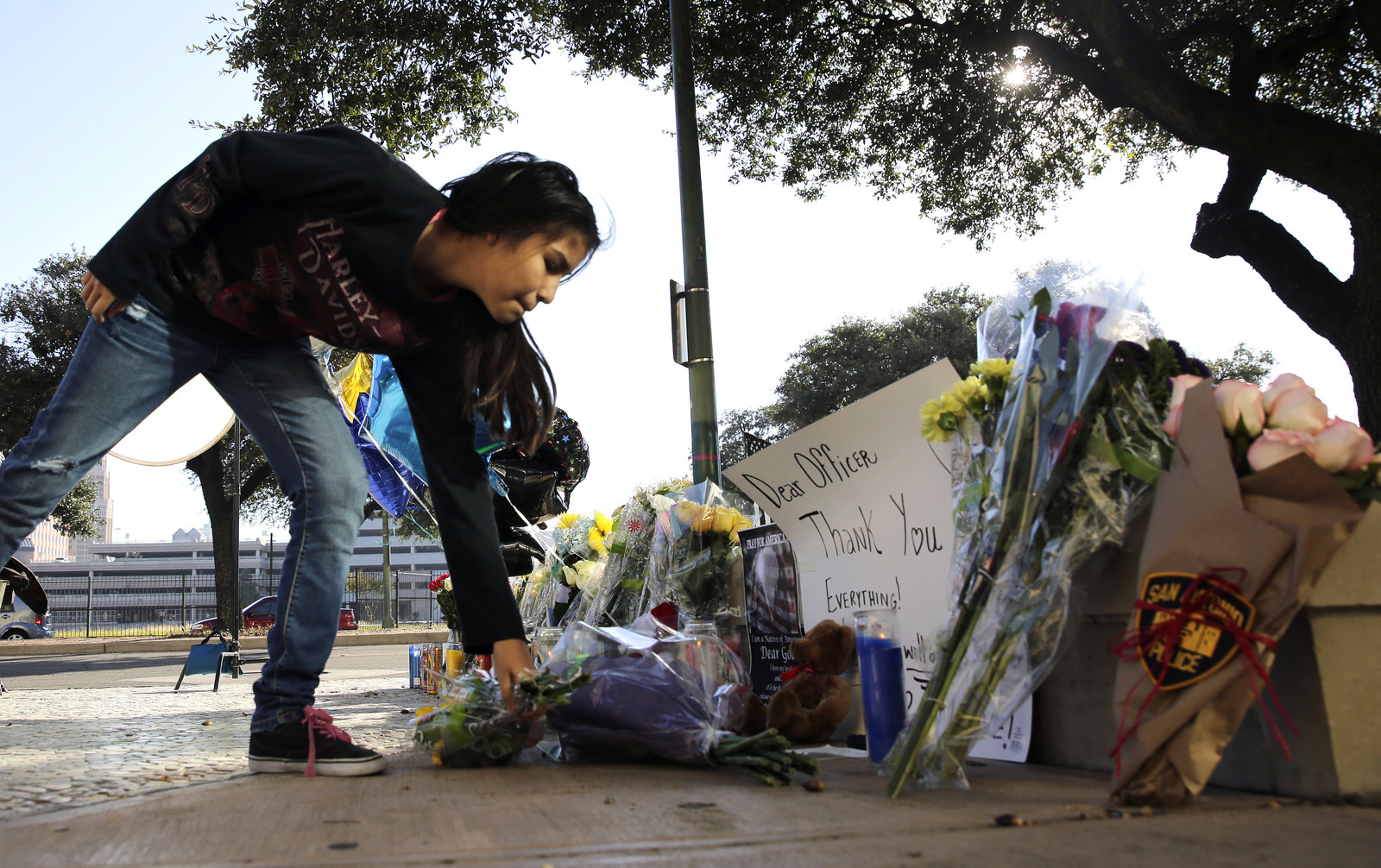 Gov. Greg Abbott offered his condolences to the officer and his family in a statement, and added that he hoped targeted attacks on law enforcement would soon qualify legally as a hate crime.

"Attacks against law enforcement officers will not be tolerated in Texas and must be met with swift justice, which is why I am look forward to signing my Police Protection Act into law — making targeted attacks against law enforcement a hate crime," Abbott said.
The governor has requested the state legislature introduce the bill in its 2017 session.
Sunday's shooting comes after ambush-style attacks against police officers in Dallas and Baton Rouge in July. In Dallas, five officers were killed by a sniper following a peaceful protest. The gunman was then killed in a standoff.
Days later, another man killed three police officers in Baton Rouge before being fatally shot by a SWAT officer.
Earlier this month, two police officers were killed in Des Moines, Iowa, as they were inside their patrol cars. After a manhunt, the gunman was arrested and charged with first-degree murder.