Sam's Club employees and customers alike are showing up to stores across the US only to find that they have abruptly closed.
Walmart, which owns Sam's Club, told Business Insider on Thursday that they were closing 63 stores nationwide. While some locations were closed immediately, others will close in the coming weeks, while others will be converted into distribution centers.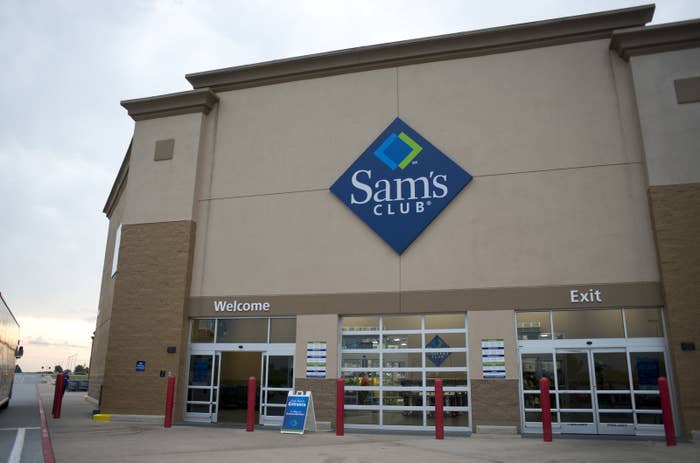 The move comes just hours after Walmart announced that it would raise the hourly wages of employees to $11 and offer one-time bonuses of up to $1,000.
Some employees, though, say they didn't find out that they would be losing their jobs until they showed up for work on Thursday.
In a response to a tweet from a Sam's Club customer, the membership-only store said they were closing to "better align our locations with our strategy."
Thousands of employees are expected to be affected by the closure. In Indiana alone, the shuttering of two stores will result in 416 employees losing their jobs, according to the Indianapolis Star.
Many customers were wondering what would happen to their memberships, which start at $45.
Members were told that they could shop at other open locations, or close their account.
At the daily White House press briefing, Treasury Secretary Steve Mnuchin was asked if the president's policies were responsible for the Walmart wage increase.
"Different companies will do different things," he said. "Some companies will invest capital. Some companies will return money to workers. Lots of things are going on in the economy. And we appreciate what Walmart is doing."
White House press secretary Sarah Huckabee Sanders avoided a question about the sudden Sam's Club closures, but discussed her satisfaction with Walmart's wage increases.
"Walmart is the largest employer in the country, and to see them do and make that kind of effort to over a million workers is a big deal," Sanders said. "Something we are excited about. And I think further evidence that the tax reform and tax cut packages are having an impact that we had hoped."