Emma González, a survivor of the Parkland, Florida, shooting and prominent leader of the #NeverAgain movement, stood in silence for minutes on Saturday at the Washington, DC, March for Our Lives.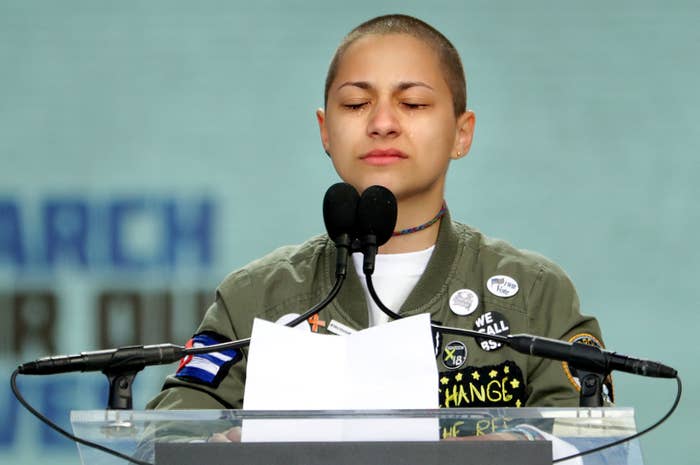 But as González and hundreds of thousands rallied at events across the US, on the internet, a fake photo claiming to show González tearing apart the Constitution was beginning to make the rounds.
A GIF of González purportedly ripping the Constitution in half began to circulate on Twitter as well, shared by verified and unverified users alike.
The fake photo and GIF were taken from a Teen Vogue cover story about the March for Our Lives student activists.
The original photo and GIF depict González tearing apart a shooting target poster, not the US Constitution.