People Are Creeped Out By This Christmas Tweet From Joan Rivers' Ghost
"JOAN RIVERS JUST TWEETED FROM THE GRAVE AND I CAN'T EVEN GET A TEXT BACK"
It came as a shock on Christmas morning to some when the official Twitter account for the legendary comedian Joan Rivers tweeted this picture.
The problem? Rivers died in 2014 from complications during a minor surgery at a clinic in New York.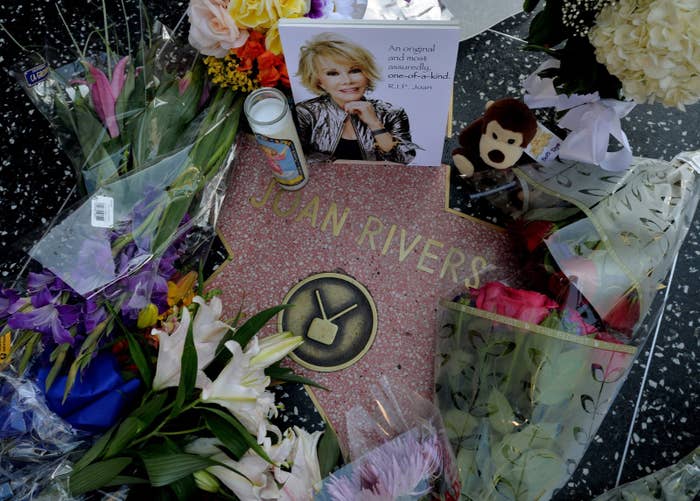 It had some wondering, on this holiest of days, if Rivers had risen from the dead.
Others turned to self reflection.
But most people were just a little creeped out.
Merry Christmas to all!