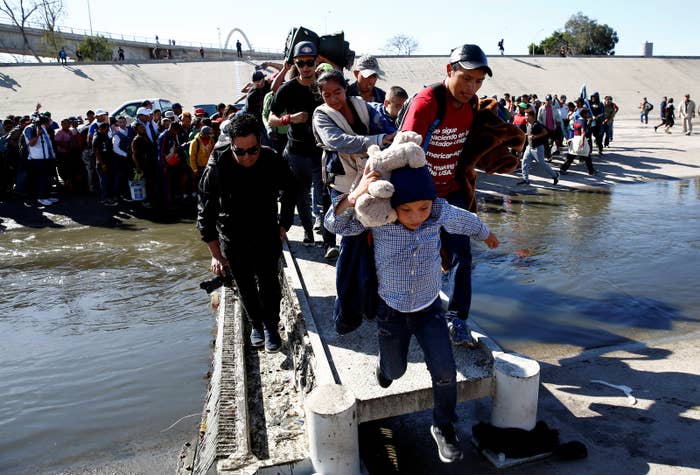 None of the 42 migrants arrested during a confrontation at the US–Mexico border with federal agents will face criminal charges, a Justice Department official confirmed to BuzzFeed News.
On Sunday, one of the world's busiest border crossings, San Ysidro, was temporarily closed after hundreds of migrants from Central America eventually circumvented Mexican federal police, crossed a small river, and attempted to cross the border into the US.
Some individuals threw objects, including rocks, and US border agents responded by firing tear gas and pepper spray balls at the crowd. The confrontation was the first instance of violence since the group arrived in Tijuana. Forty-two people — 27 men and 15 women and children — were eventually arrested during the nearly two-hour ordeal.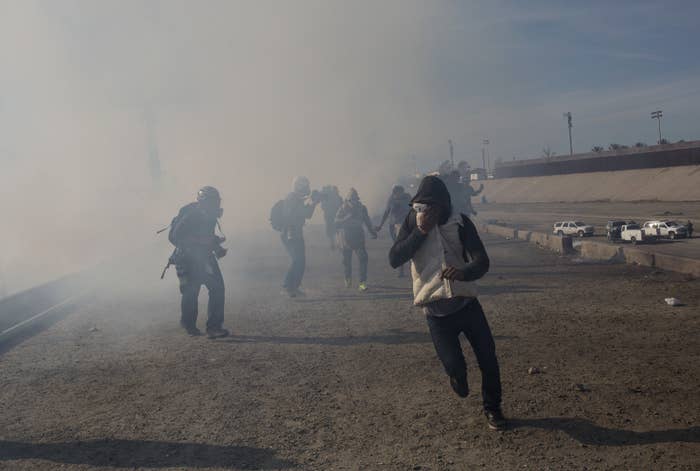 Only two men of the 42 were referred to prosecution for illegal entry, but the Justice Department was later asked to drop the charges because of medical issues, an official told BuzzFeed News. It is unclear what will happen to the group now.
President Donald Trump sent nearly 6,000 active-duty troops to the border in the lead-up to the midterm elections after decrying the caravan of migrants from Central America as an "invasion."

He was heavily criticized when he told reporters that he had instructed the troops to consider thrown objects lethal weapons and to respond in kind.
"I told them consider it a rifle when they throw rocks, like they did at the Mexico military and police," he said.
Trump later walked back the comments, saying the migrants would be arrested.
According to the latest figures by local government officials, the caravan in Tijuana has grown to more than 5,000 people. That number is expected to grow as other groups of migrants arrive.

Hamed Aleaziz and Adolfo Flores contributed reporting to this story.