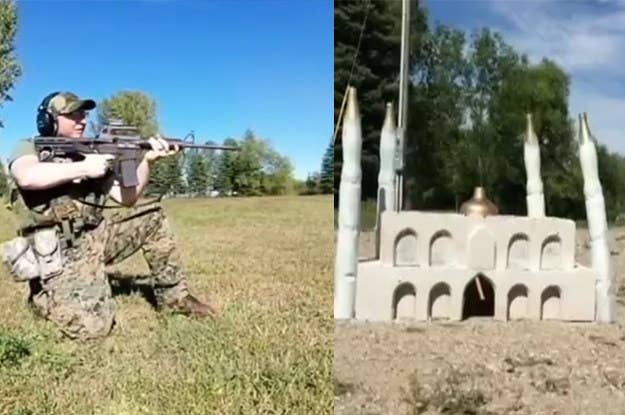 A YouTube video depicting members of a militia group shooting at and eventually blowing up a miniature replica of a mosque has been removed after it was recently uncovered by a Muslim American advocacy organization.
The video, posted on YouTube about 18 months ago, showed members of the militia group North Dakota Security Force III%, taking position, aiming, and firing their weapons at what appeared to be a homemade miniature representation of a mosque. The video, which was tracked with heavy metal music, showed the men repeatedly firing at the model mosque until it explodes.
The footage also showed bacon products amid rifle magazines. For observant Muslims, eating pork is forbidden, as it is in Judaism, and the use of pork products is a common way for critics to insult the religion.

The video was decried by the Council on American-Islamic Relations after an individual alerted the group about the video's existence.

"This disturbing display of violent bigotry targeting an American religious minority should be investigated by state and federal law enforcement authorities, and must be repudiated by public officials and religious leaders of all faiths," said Jaylani Hussein, the executive director of the Minnesota chapter of CAIR, in a statement.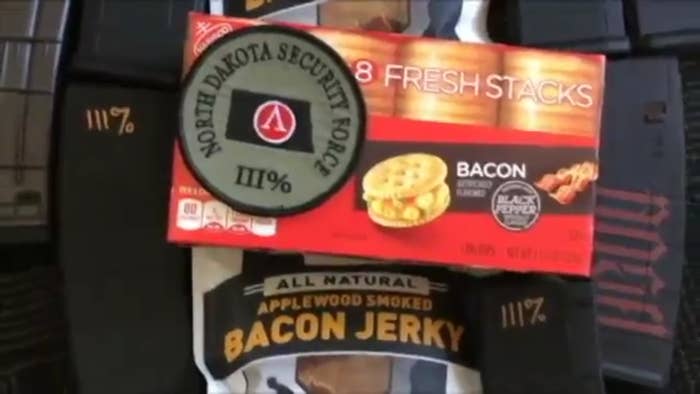 YouTube did not respond to a request for comment from BuzzFeed News.

In recent weeks, especially since the spread of demonstrably false videos in the wake of the school shooting in Parkland, Florida, YouTube has taken a harder stand against conspiracy theories flourishing on its platform, handing out warnings, known as strikes, to alt-right figures and outlets like Infowars.

North Dakota Security Force III% is part of a larger nationwide anti-federal government militia called the Three Percenters. In recent years, the armed members of the group have attended anti-refugee and anti-Muslim protests that took place across the US. The militia has also attended protests against the building of mosques and other more notable events, such as the far-right and white supremacist rally in Charlottesville, Virginia, last year. The group often states that it attends the protests, rallies, and events to provide security.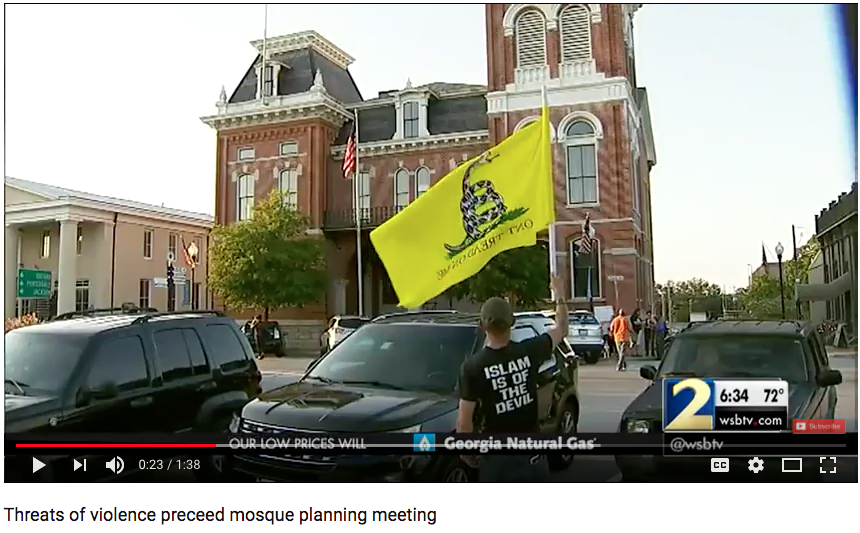 As of Wednesday evening the video had been removed from YouTube and replaced with a notice: "This video has been removed for violating YouTube's policy on hate speech."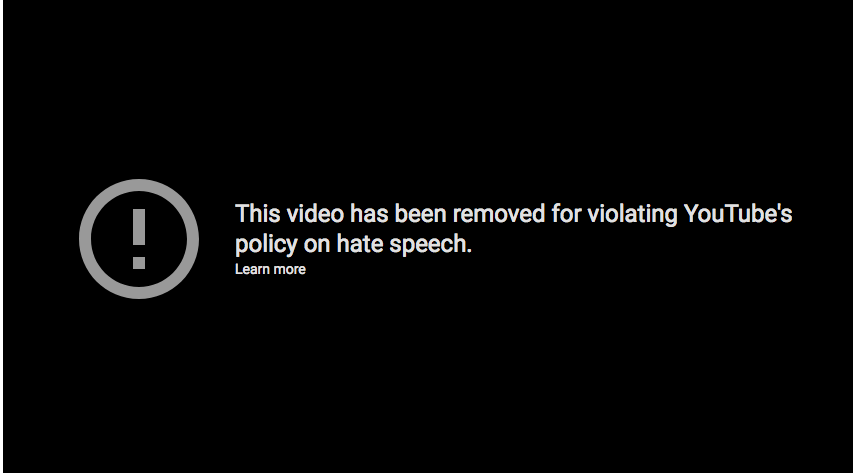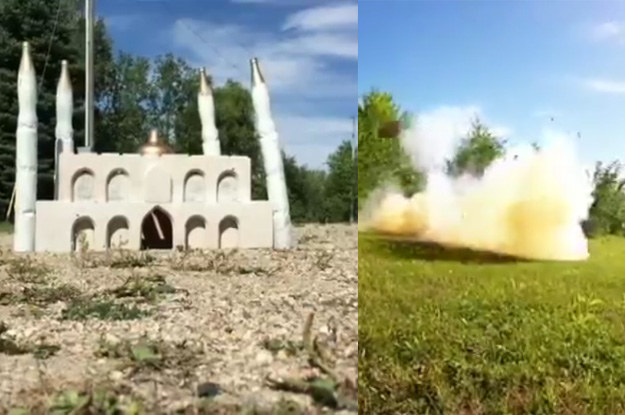 Asked if the FBI was investigating the militia based on the contents of the video, a spokesperson for the bureau said they had no comment, but added the agency only "investigates activity which may constitute a federal crime or pose a threat to national security" and "cannot initiate an investigation based solely on an individual's race, ethnicity, national origin, religion, or the exercise of First Amendment rights."
"Furthermore, the FBI does not and will not police ideology," the spokesperson said. "When an individual takes violent action based on belief or ideology and breaks the law, the FBI will enforce the rule of law."