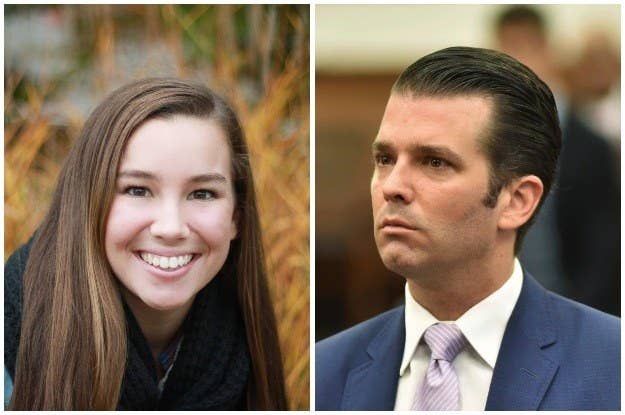 The father of Mollie Tibbetts — an Iowa student who went missing for over a month and was later found dead — wrote a scorching op-ed in the Des Moines Register Saturday, blasting those who used his daughter's death as a talking point in the immigration debate.
Rob Tibbetts told the Register that his response was provoked in part by a column by Donald Trump Jr. that ran in the paper on Friday. In it, President Donald Trump's son criticized Democrats' reaction to Mollie's death as "despicable" and "revealing."
Rob said that many had honored his family's call to stop using Mollie's death "to promote various political agendas." But, he wrote, "others have ignored our request. They have instead chosen to callously distort and corrupt Mollie's tragic death to advance a cause she vehemently opposed."

"I encourage the debate on immigration; there is great merit in its reasonable outcome. But do not appropriate Mollie's soul in advancing views she believed were profoundly racist. The act grievously extends the crime that stole Mollie from our family and is, to quote Donald Trump Jr., 'heartless' and 'despicable,'" Rob wrote, referencing words Trump Jr. had previously written.
Trump Jr. did not immediately respond to a request for comment.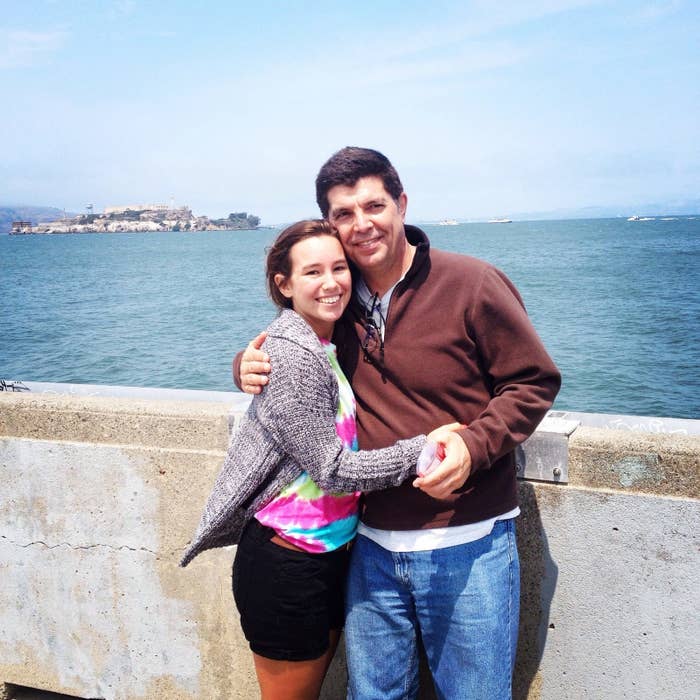 Mollie's case received national attention soon after she went missing. On Aug. 21, 24-year-old Cristhian Bahena Rivera was arrested and charged with first-degree murder in connection with her death.
When authorities revealed that Rivera was an undocumented immigrant from Mexico, President Trump mentioned Mollie's death at a rally, and in a video on Twitter, where he cited her case to push for the need for a border wall.
Since Rivera's arrest, friends and members of the Tibbetts family have spoken out against politicizing Mollie's death, but this is the first time a direct family member has written at length about the matter.
In his op-ed, Rob repeated that plea: "She may not be able to speak for herself, but I can and will. Please leave us out of your debate."
Rob went on to apologize to the Hispanic community and reveal that his own stepdaughter is Latina, along with much of his extended family.
"The person who is accused of taking Mollie's life is no more a reflection of the Hispanic community as white supremacists are of all white people. To suggest otherwise is a lie. Justice in my America is blind. This person will receive a fair trial, as it should be. If convicted, he will face the consequences society has set. Beyond that, he deserves no more attention," Rob wrote.

The Tibbetts family did not immediately respond to a request for comment.
Rob told the Register that he received a robocall from a white nationalist that called the Tibbetts family "traitors to their race," a call he described as "unbelievably painful."

"I'm tired of my family being abused," he said.