Cisco Russia Deals Should Be Investigated, Senator Says
After a BuzzFeed News report, calls for a probe into allegations that Cisco changed records in Russia when sanctions were imposed.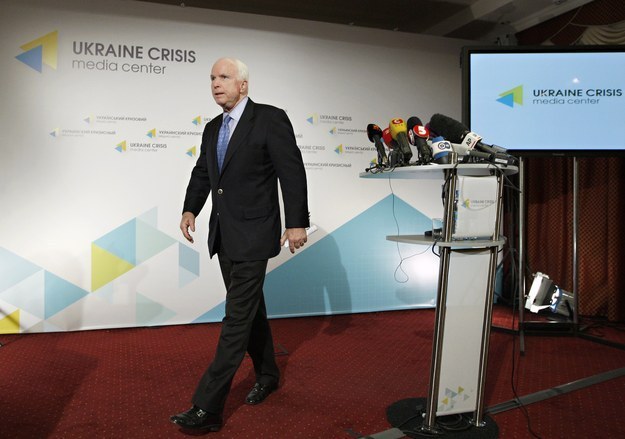 Following a BuzzFeed News investigation into allegations that Moscow employees of IT giant Cisco Systems Inc. altered sales records and booked deals under a false customer name after the West imposed sanctions on Russia, Sen. John McCain said Thursday that the issue "deserves further investigation."
As BuzzFeed News reported Wednesday, a confidential source with deep knowledge of the company's Russia operations said the intent of changes to records was to dodge sanctions. Those sanctions were imposed after Russia's annexation of Crimea and its support of rebels in eastern Ukraine.
In at least one case, the source said, Cisco employees succeeded in actually providing equipment — including sophisticated internet switches — to the feared FSB, the successor to the Soviet-era KGB.
Cisco has strongly denied the allegations. Cisco officials acknowledged that the buyer name on some accounts was incorrect but said those were innocent and harmless errors. When records were changed, they said, the intent was only to be more accurate, not to conceal the real buyer.
On Thursday, Cisco, one of America's most prestigious and innovative companies, said it would have no additional comment. "We remain confident that we are in full compliance with the appropriate EU and US sanctions," a spokesman said in a written statement.
But McCain, an Arizona Republican who chairs the Senate's Armed Services Committee, said the findings were "disturbing." McCain, has been an outspoken advocate for more aggressive U.S. action in containing Russia.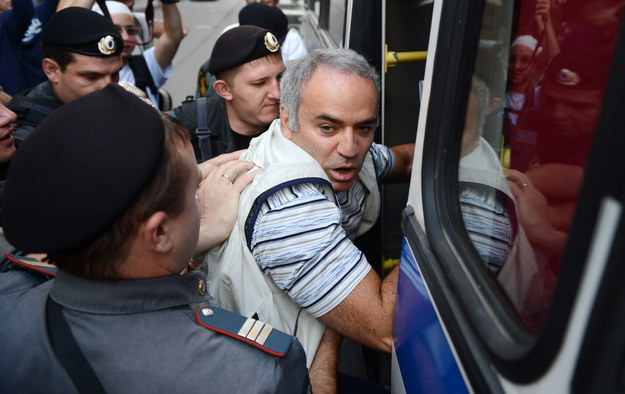 In an interview, Kasparov, who fled Russia in 2013 because, he said, he feared arrest, called the BuzzFeed News investigation on possible sanction violations "a damning story" but "unfortunately not a surprising one." He went on to characterize the possible skirting of sanctions "a new twist on the endemic corruption that has become the leading export of Putin's Russia."
Read Kasparov's statement in full:
Download PDF
Bill Browder, the CEO of Hermitage Capital and another frequent critic of President Putin, tweeted that the story was "shocking" and that "if true, the U.S. gov't should throw the book at these guys."
Browder was deported from the country in 2005, his assets seized. His lawyer, Sergei Magnitsky, was arrested and placed in pretrial detention for nearly a year. Magnitsky later died of medical complications in prison allegedly due to a lack of medical attention.
Browder's full tweet:
Aram Roston contributed to this report.
Max Seddon is a correspondent for BuzzFeed World based in Berlin. He has reported from Russia, Ukraine, Azerbaijan and across the ex-Soviet Union and Europe. His secure PGP fingerprint is 6642 80FB 4059 E3F7 BEBE 94A5 242A E424 92E0 7B71

Contact Max Seddon at max.seddon@buzzfeed.com.