More than 300 people died and about 300 others were injured when a truck bomb exploded on Saturday in a busy part of Somalia's capital, Mogadishu.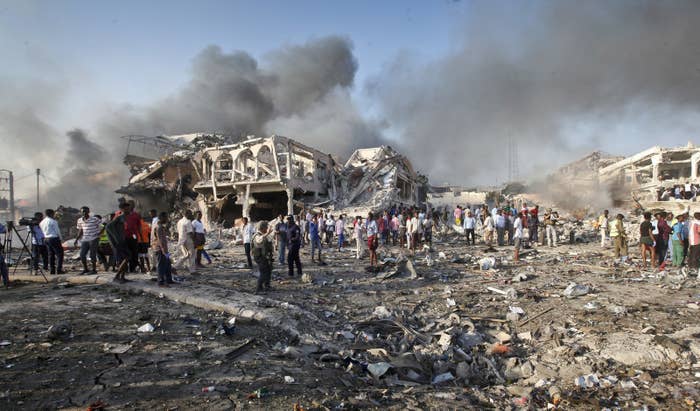 The explosion is the single deadliest attack ever in the country, the Associated Press reported.
The massive blast, which occurred outside the Safari Hotel, not far from the country's foreign ministry, appears to have nearly leveled the hotel and badly damaged an entire city block. Photos from the aftermath show bodies strewn across the street while others show ordinary citizens rescuing those injured from the explosion.
More than 70 of the most critically injured people were airlifted to Turkey Monday for treatment.

Outside a Mogadishu hospital, victims and family members gathered, looking for their loved ones.

"There's nothing I can say. We have lost everything," said Zainab Sharif, crying as she sat outside of a local hospital, according to the AP. Doctors were unable to save her husband after an arterial injury.
The Somali government has blamed al-Shabab — an al-Qaeda–linked extremist group that has been waging an insurgency in the country since 2007 — for the explosion.
"They don't care about the lives of Somali people, mothers, fathers, and children," Prime Minister Hassan Ali Khaire said. "They have targeted the most populated area in Mogadishu, killing only civilians."
The country's president, Mohamed Abdullahi Mohamed, has called for three days of mourning and has asked residents to donate blood and money for those injured.
The extremist group al-Shabab has yet to claim responsibility for the attack, which comes days before the Somali president was to meet the head of the US Africa Command, the AP reported.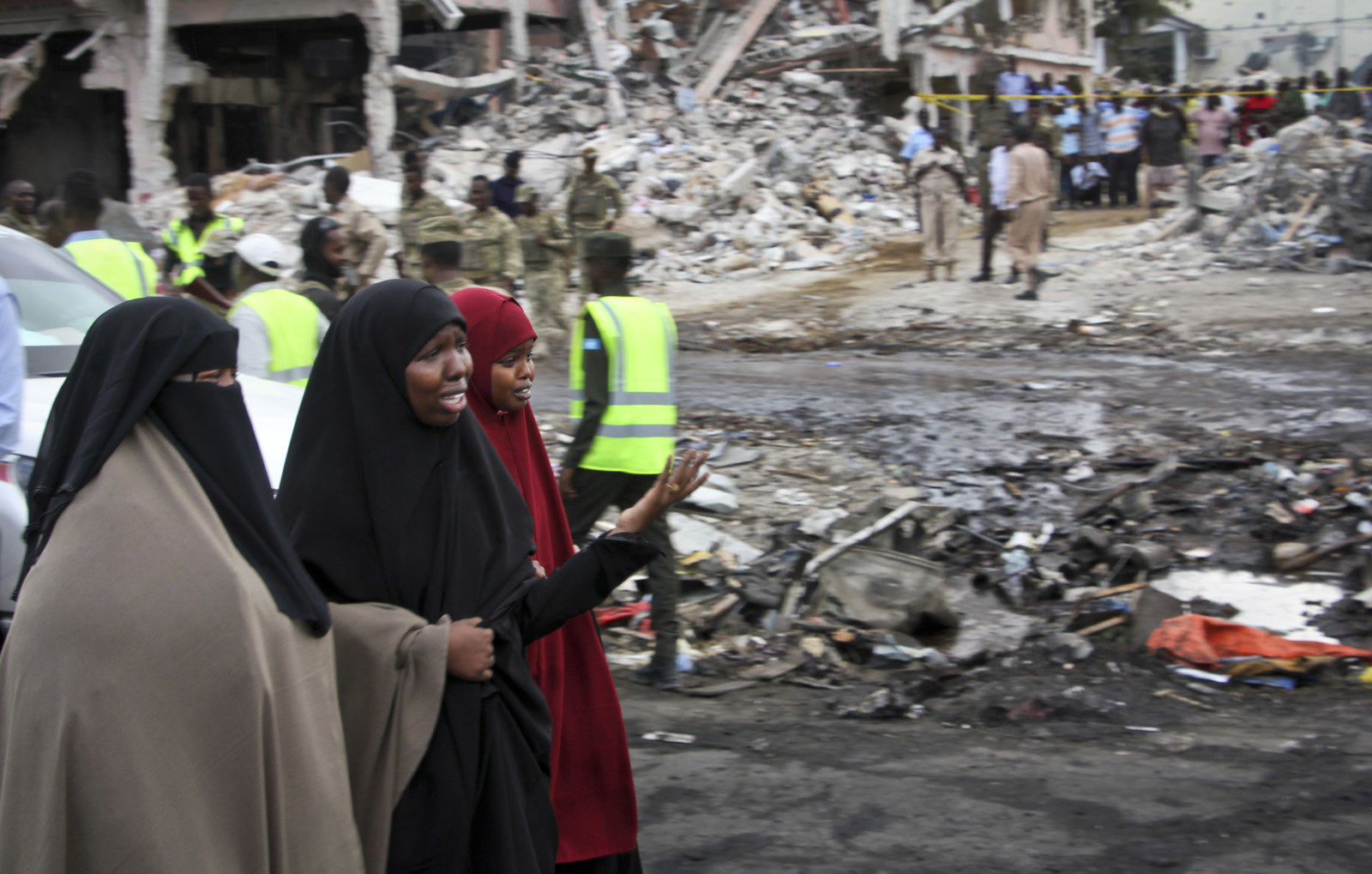 This year, the US has increased the number of drone strikes against al-Shabab, which has been in a prolonged battle against the Somali military and African Union troops.

The United Nations special envoy to Somalia, Michael Keating, said the attack was "revolting." He added that the UN and the African Union were supporting the Somali government' with "logistical support, medical supplies, and expertise."