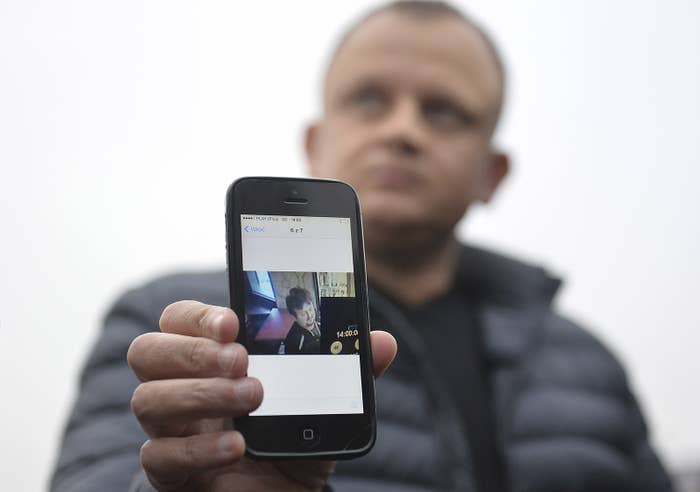 The Polish truck driver who was found shot and stabbed in the cab of the rig that was used in what German Chancellor Angela Merkel called a "terrorist attack" has been identified as Lukasz Urban, 37.

Urban was at one point behind the wheel of the truck that blasted into a Christmas market in Berlin on Monday evening, killing 12 and injuring 48. He worked for the company that owned the vehicle.
Urban leaves behind a wife and 18-year-old son. Polish Prime Minister Beata Szydlo said that it is "with pain and sadness we received the information that the first victim of this heinous act of violence was a Polish citizen."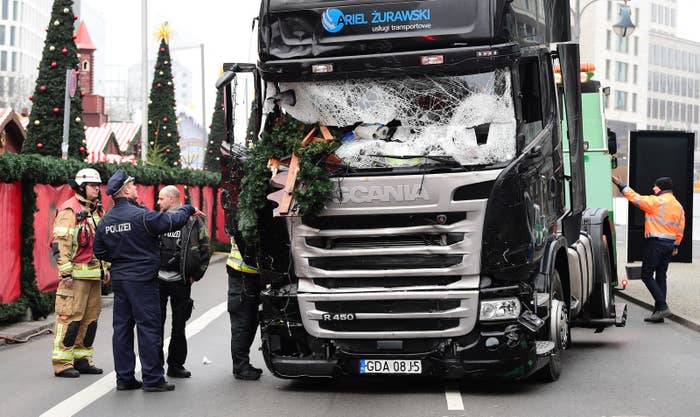 Ariel Zurawski, the owner of the truck company and Urban's cousin, was asked by German authorities to identify his relative. "His face was swollen and bloodied. It was really clear that he was fighting for his life," Zurawski said, adding later that Urban "was at the wrong place at the wrong time," The Guardian reported.
Zurawski said the truck, which was carrying 25 tons of steel, may have been hijacked, according to CNN affiliate TVN 24.
"I believe he would not give up the vehicle and would defend [it] to the end if it were attacked," said the company's manager, Lukasz Wasik, in comments to Poland's state channel TVP.

The manager of the trucking company also called Urban "good," "quiet," and an "honest person devoted to his work."
It is believed that Urban arrived in Berlin on Monday morning, ahead of schedule, and attempted to deliver his 25-ton load but was turned away by ThyssenKrupp, a German steel company, because of a lack of space, according to The Guardian. Urban was told to come back the following day.
Zurawski recalled to the reporters that at one point his cousin had called him, and said he wanted a kebab sandwich. Zurawski showed reporters a picture of Urban that was taken from a kebab shop's surveillance cameras.
Zurawski also said his cousin called the area around the warehouse a "strange neighborhood" that contained only Germans who were ThyssenKrupp's employees, according to The Guardian. Not much is known of Urban's whereabouts after leaving the warehouse, which is located just a few kilometers from the market.
According to Zurawski, Urban's wife was attempting to return a call he made to her earlier, but the phone kept ringing.
"The phone was just silent, silent. He should have picked up if he was on a break, particularly if his wife was calling," The Guardian said Zurawski told the Polish channel TVP.

Zurawski then recalled seeing the bus's GPS, which he was able to monitor back in Poland, showing unusual driving patterns, "as if someone was learning to drive," at around 3:45 p.m.

Just after 8 p.m, the bus plowed into the crowded Christmas market in Breitscheidplatz.