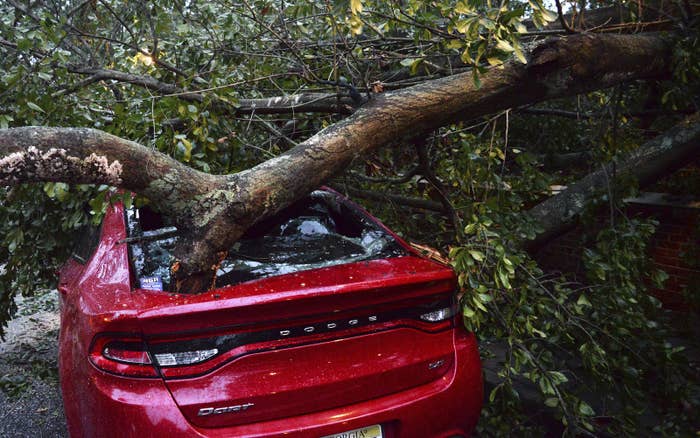 BAINBRIDGE, Georgia — Nearly 100 miles inland from the coast, no one expected Hurricane Michael to bring the level of destruction that ushered in winds so strong that hundreds of trees would be snapped or uprooted, leaving this small city in tatters.
But that's exactly what happened as the fast-moving and intense storm blasted into Bainbridge. The hurricane maintained its Category 3 status well after landfall, and high winds roared for hours, residents said as they emerged on Thursday to assess the damage.
"It sounded like a train was coming," Raul Abrigo, 71, said standing outside of his mobile home just south of this 12,000-person city, where 35% of the population lives under the poverty line, according to 2016 census data. That's over twice the national rate.
Abrigo, who stayed with his friend in the center of the city during the brunt of the hurricane, came back to the mobile home park where he had been living since 1983 only to see it unrecognizable. Some mobile homes were ripped open by the sheer force of the wind. Others had been victim to the biggest danger — giant falling trees.
"This is the first time this has happened to us here," Abrigo said, taking a break from clearing the area of torn branches, some over 10 feet in length. "I just don't know if this place will be the same. Or if people will come back."
"I hope they don't cut off my water," he said after a brief pause, adding that he was late on his payment.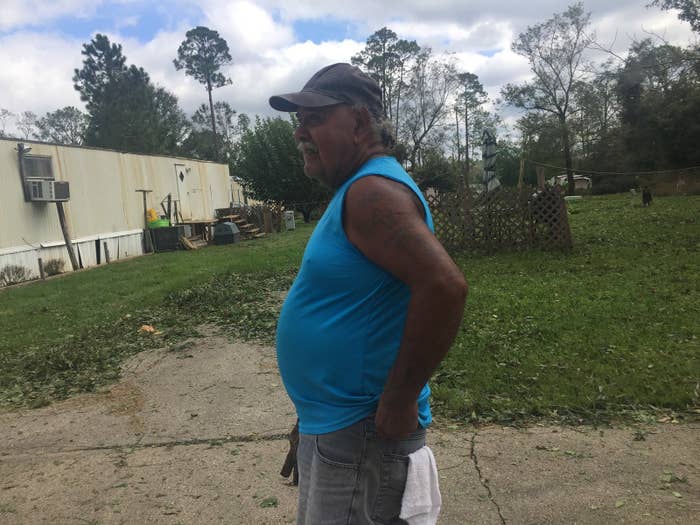 "Bainbridge Georgia looks like a war zone. It may be several days before you see someone to help just please bear with us," George McMillan, of Bainbridge Public Safety, wrote in a post shared on Facebook.

Hurricane Michael, which made landfall as a dangerous Category 4 storm Wednesday, was the strongest hurricane on record to strike the Florida Panhandle and the first major hurricane to slam Georgia in more than 100 years. At least six people were killed in its wake in Florida, Georgia, and North Carolina, and hundreds of thousands were left without power.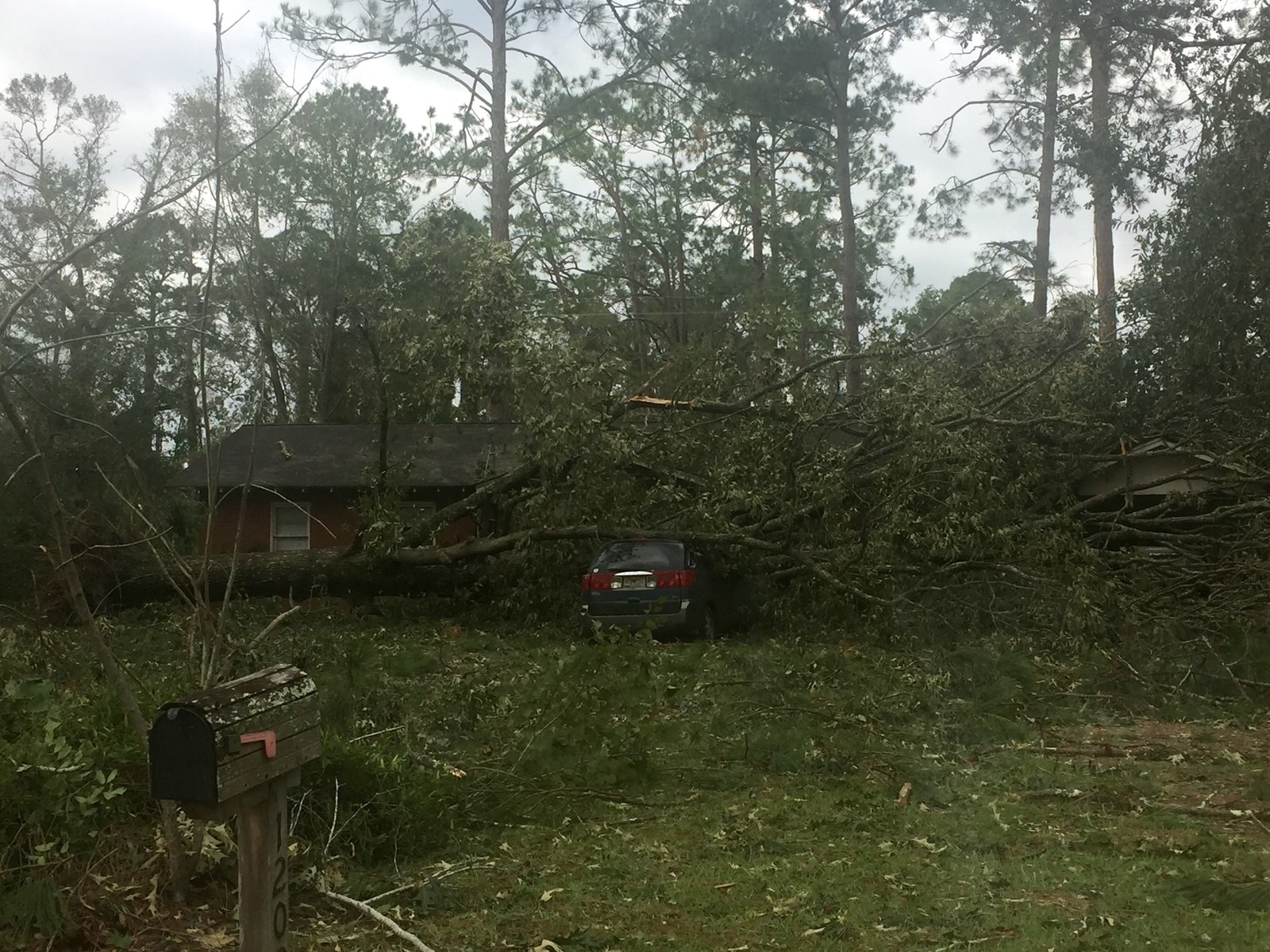 Beginning at Bainbridge's city limits, the damage from Michael was overwhelming and at every corner. Nearly every street was impassable due to downed trees. Bricks from storefronts had been pulled from their facades and lay on the sidewalk. Entire sections of a building's roof was strewn in the street. The only functioning gas station in town operated on an industrial-sized generator that was there for emergency personnel and first responders.

In the city center, Temetris Porter, 33, tried to clear her yard the best she could as she waited for her fiancé, who had left town earlier in the day to buy a generator and food where stores still had electricity and supplies.
"There's nothing we can do right now. No electricity, no gas," she said, a rake in her hand. "I really don't know what we're going to do right now. I'm going to have to throw out whatever food I have in my freezer," she said, adding that it wasn't much to begin with.
Porter had spent the night afraid that one of the seven trees in her yard would fall on her house at any moment. The evening was filled with the sound of screaming winds and the occasional thuds of trees as they crashed to the ground. "We're at least lucky that way," she said, motioning to a large fallen tree that was no more than 10 feet from her home.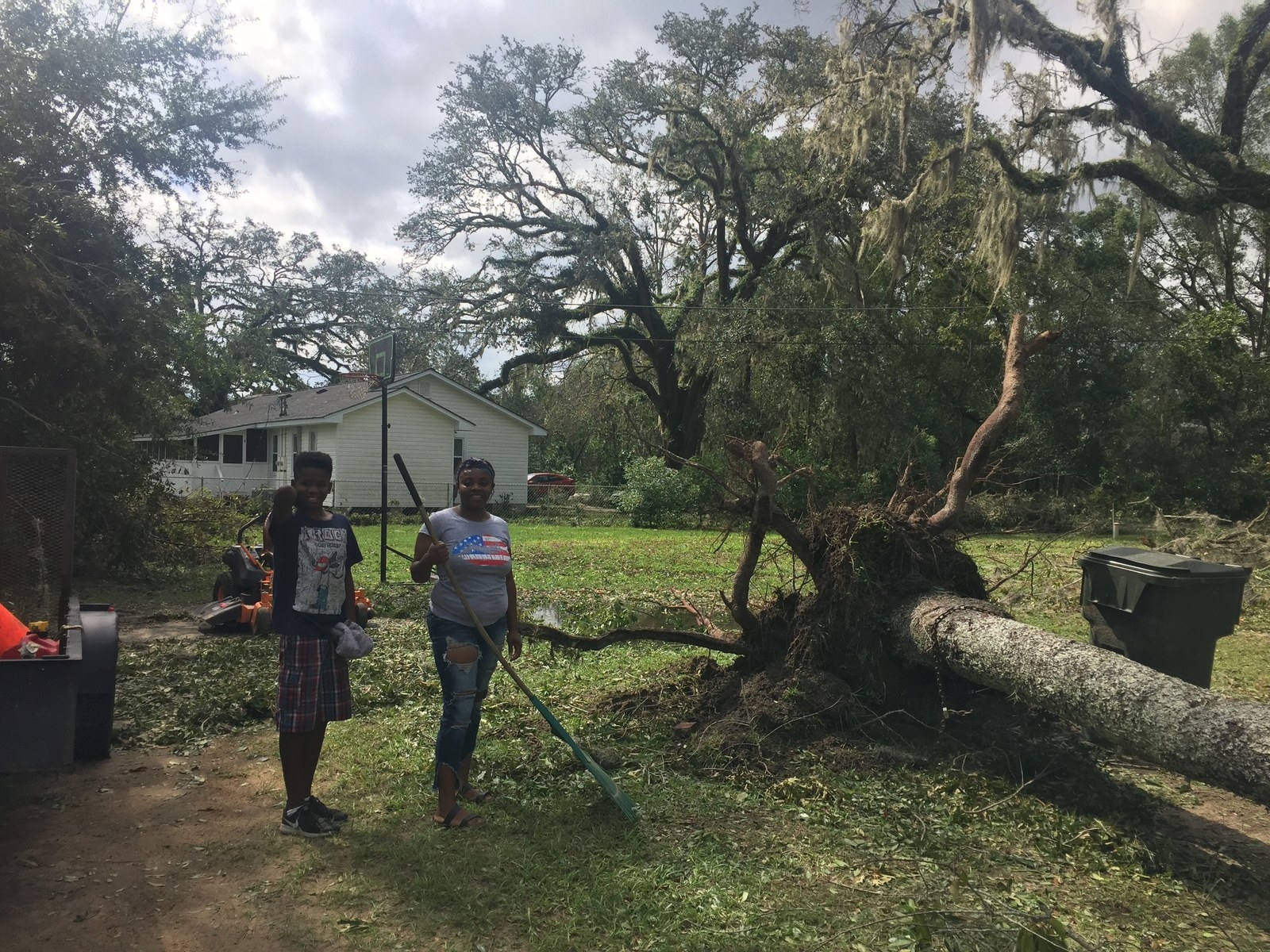 On Thursday, not a single store appeared open in Bainbridge. A small line of people could be seen outside convenience stores, with employees taking orders from a cracked door where they would exchange goods for cash.

"It came strong. And it was steady, for four to five hours," Steve Ziegler, 59, said of the wind, as he helped his neighbors clear large fallen trees from the yard.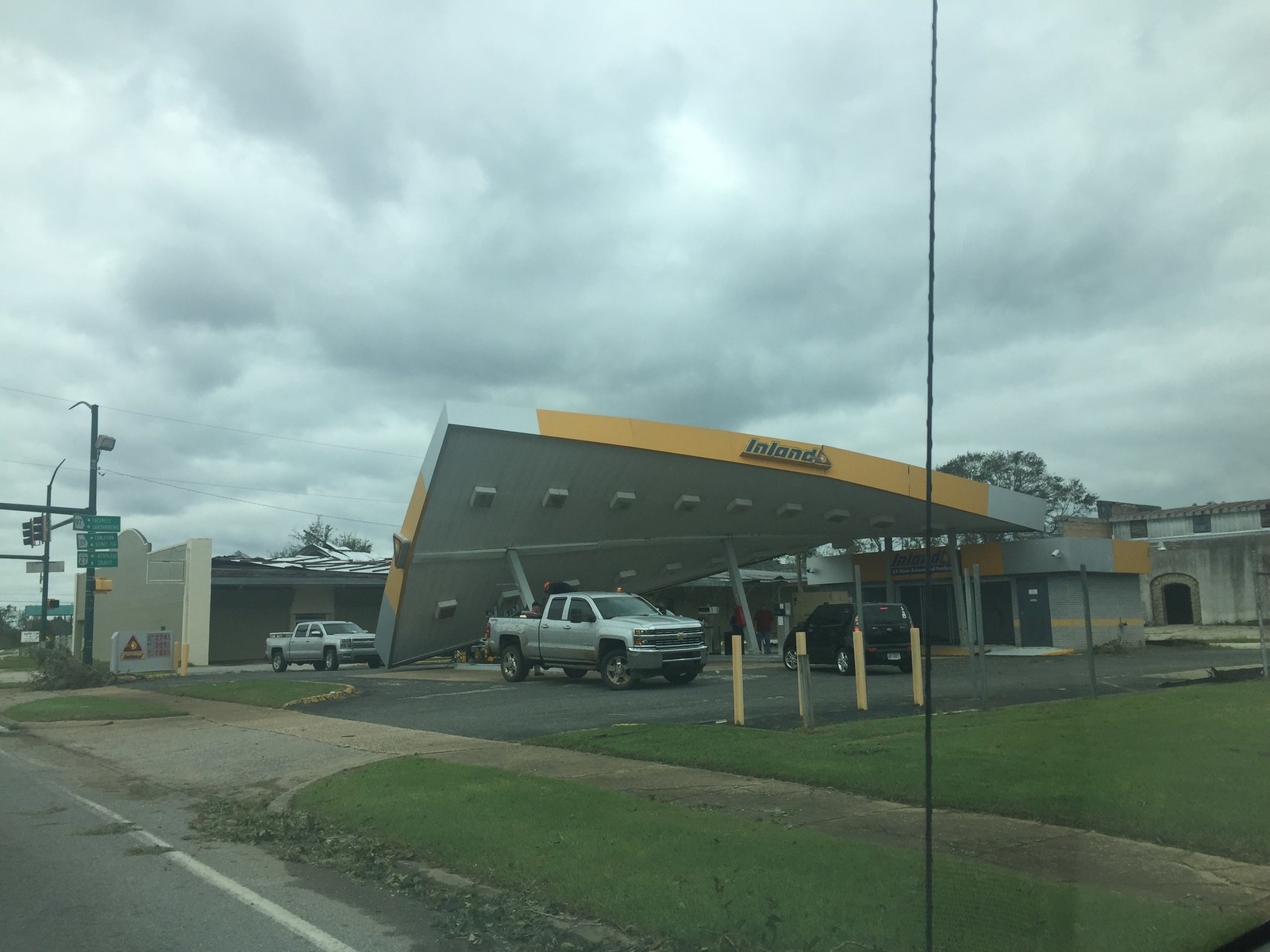 Ziegler, a logger by trade, said he was out on his porch when a 50-foot tree came crashing down next to his home in the storm.

"I've been through many hurricanes," he shouted over the sound of his neighbor's chainsaw tearing into the trunk of a tree, "but I haven't been in one with oak trees all around."