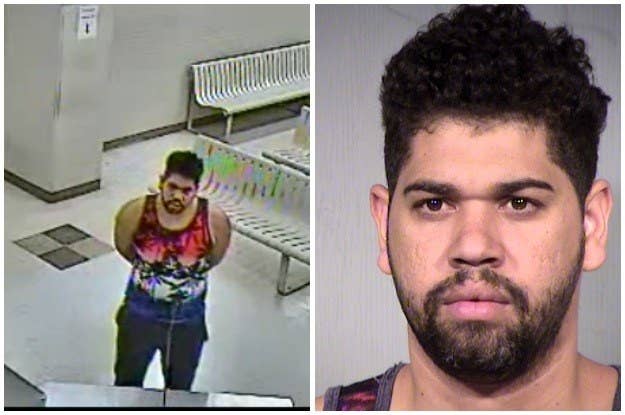 An employee for a facility in Arizona that houses immigrant children separated from their families at the border has been arrested on suspicion of sexually abusing a 14-year-old girl.
Fernando Negrete was arrested on Tuesday and charged with molestation of a child, sexual abuse, and aggravated assault, according to the Phoenix Police Department.

Phoenix Police Sgt. Vince Lewis told BuzzFeed News officers responded July 25 to a Southwest Key facility where a "juvenile witness had observed the suspect ... inappropriately touching a 14-year-old victim."
According to court papers obtained by the Arizona Republic, Negrete, 32, was working at the detention facility when he allegedly touched the girl's breasts and crotch over her clothes, and kissed her on multiple occasions.
One of the girl's two roommates reported the allegations to police.

Southwest Key, which according to the New York Times is a nonprofit that has been awarded more than $955 million since 2015 to house children in federal custody and provide other services, said in a statement that when a child reports inappropriate behavior, "[they] immediately call law enforcement and start an internal investigation as appropriate."
"That's what happened in this case," the statement added. "Southwest Key always works with law enforcement to bring the full force of the law to bear when it is warranted."
In June, Southwest Key housed 1,600 kids in 26 shelters in across three states, the Arizona Republic also reported.
Negrete's bond was set at $150,000.