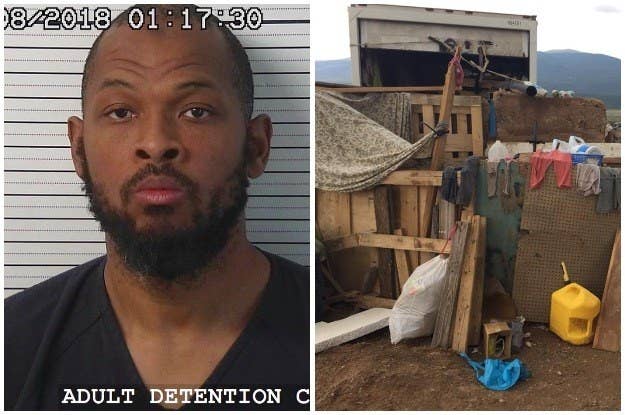 Three of the five adults who were charged with holding children at a compound in New Mexico with little food or water are the children of a prominent Brooklyn imam who has repeatedly pleaded on Facebook for information about his missing relatives.
"Dear Brothers and Sisters," Imam Siraj Wahhaj began in a January Facebook post, "please make duas [prayers] for the safe return of our children and grandchildren: Siraj, Hujrah, Subhanah Wahhaj, son in law Luqman (Lucas) Morton, and daughter in law Maryam (Jany) Leveille and their children (our 12 grandchildren). We believe they may be traveling together. If you have any information or know their whereabouts, please contact Clayton County Police Department."
Around the same time, he changed his profile picture to a photo of his missing grandson with the words, "Have you seen me??" along with a phone number and 911.
Imam Siraj Wahhaj, 68, is the religious leader at the Masjid At-Taqwa in the Bedford-Stuyvesant neighborhood of Brooklyn. He converted to Islam in 1969 and often tours nationally and internationally speaking about Islam at conventions, forums, and fundraisers for Muslim communities.
On Friday, law enforcement officials made a startling discovery when they raided a compound in Amalia, New Mexico, after a two-month FBI-led investigation related to the disappearance of 4-year-old Abdul-Ghani Wahhaj. Eleven children, ages 1 to 15, were found living in squalid conditions in a shack of wooden pallets. "The only food we saw were a few potatoes and a box of rice in the filthy trailer," Taos County Sheriff Jerry Hogrefe said.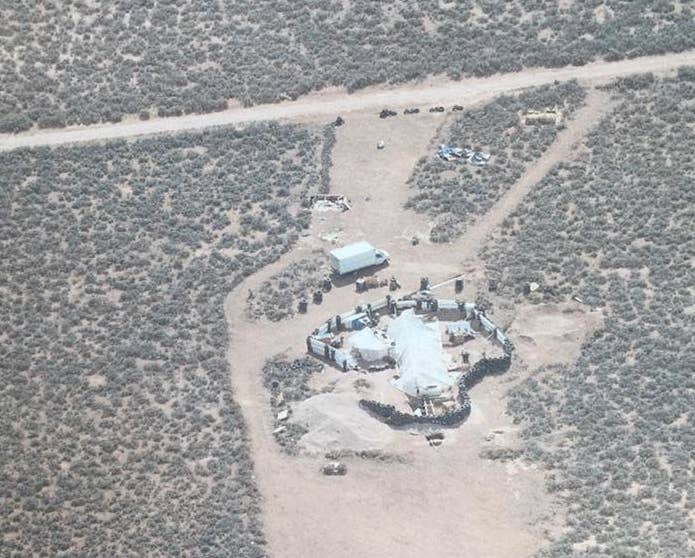 Abdul-Ghani, Imam Wahhaj's grandson — who family members said has disabilities — wasn't found in that raid. His mother, Hakima Ramzi, reported him missing on Dec 10, 2017, after his father, Siraj Ibn Wahhaj, never returned from a visit to the park.
Ibn Wahhaj, the missing child's father and the son of the imam, was arrested on Friday after a brief standoff with police on warrants stemming from the child's disappearance and 11 counts of child abuse. He was "heavily armed with an AR15 rifle" and other firearms and ammunition, the sheriff said.
Three other women, who are believed to be the mothers of all the 11 children at the compound, were also detained on Friday. Each of the three women were later charged with 11 counts of child abuse.
Two of those women — Hujrah Wahhaj, 38, and Subhanah Wahhaj, 35 — are Imam Wahhaj's daughters and Ibn Wahhaj's sisters. The identity of the third woman, Jany "Maryam" Leveille, is unclear, but Imam Wahhaj called her his "daughter in law" in his January Facebook post.
Authorities also arrested another man, Lucas Morton, who was charged with harboring a fugitive. Imam Wahhaj called him his son-in-law in the January Facebook post.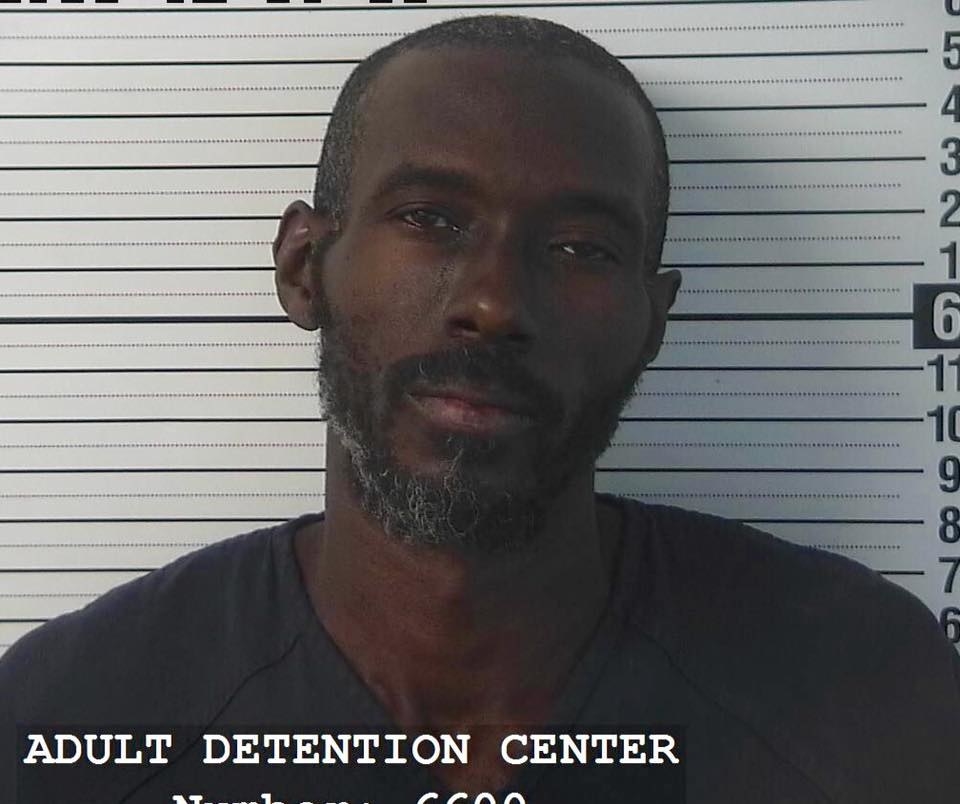 In 2014, Subhanah wrote a book, How I Found Myself In Egypt, about her travels and spiritual growth. In a YouTube video from 2014, the imam's other daughter, Hujrah, gave a speech about being a good Muslim at an event. Their online presence seems to have dipped significantly since 2015.
Everyone arrested reportedly disappeared around same time Ibn Wahhaj disappeared with his 4-year-old son, according to online posts by the Wahhaj family.
Imam Wahhaj, who is in the UK where he was scheduled to speak at an event on Monday evening, couldn't immediately be reached by BuzzFeed News after agreeing to an interview.
In a statement released by the Muslim Alliance in North America, a nonprofit Imam Wahhaj is a prominent member of, the group said Imam Wahhaj expressed concern "for the physical, psychological and spiritual well-being of some of his other family members" after hearing the news of the compound raid and arrests.
"Considering a police force claim that several guns were found at the scene of the arrest of Ibn Wahhaj and another man, Lucas Morten, we are grateful to Allah that no violence occurred," the statement continued. "We credit the arresting officers for their professionalism in a sensitive operation, even as we continue to pray for Abdul-Ghani and all of the members of the Wahhaj family. We encourage all people of good will to do the same."
The adults are being held in the Taos Adult Detention Center. It's unclear if they have retained lawyers.
New Mexico Children Youth and Families Division took the 11 children into their protective custody on Friday. It remains unclear what happened to the 4-year-old, and authorities, along with the FBI, continue to search for the missing child.
The Taos County Sheriff's Office and the FBI did not immediately reply to a request for comment.
It is unclear what led the five adults to move from Georgia to rural New Mexico in December of last year, and to inhabit a compound with walls made of tires and a partially buried trailer covered with a tarp.
A cryptic Jan. Facebook post from an account that appears to belong to Subhanah seems to refute her father's claims that she had gone missing.
"The truth will come to light. Don't worry everyone. I am safe and well," she wrote, also questioning if her dad's posts were actually written by him. "I know my dad, he wouldn't put out a message like that and then message people this nonsense," she wrote.
"Ask Inteligent [sp] questions and DON'T get taken for a ride," Subhanah wrote. "There will be a time where the truth will be regarded as lies and vice versa. DON'T believe the hype!"
Since that January post, Subhanah only posted on three other occasions, all in June, on topics completely unrelated to her alleged disappearance.
Three days after Imam Wahhaj's original Facebook post about his missing children and grandchildren, he also posted a six-minute Facebook Live video in which a daughter-in-law, Hakima Ramzi — the mother of the still-missing child — spoke about her missing son.
"I miss them for over a month now," she says as she begins to cry.
"This is unreal. I'm here to say... it's all about my son, he needs his medication. I don't know if he's alive or if he's… I don't know his condition now," she said, holding up a photo of her son and a printed missing persons announcement.
CORRECTION
Subhanah Wahhaj's name was misspelled in an earlier version of this post.