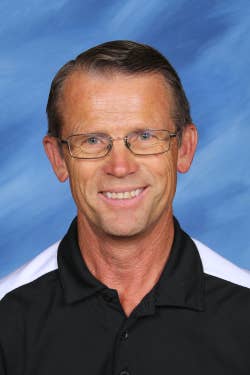 A junior high school science teacher in Idaho has been charged with animal cruelty after allegedly feeding a puppy to a snapping turtle in front of students.
Robert Crosland, a teacher at Preston Junior High School in Eastern Idaho, was charged on Friday with one count of animal cruelty, the Idaho Statesman reported.
If convicted, he could face up to six months in jail and a $5,000 fine.

The puppy wasn't the only animal to die. Two weeks later, state officials took and euthanized Crosland's snapping turtle, as it is an invasive species in the state of Idaho.
Marc Gee, the superintendent for Preston School District, told the Idaho Statesman the school would release a statement after the actual charges were seen.
In a statement around the time of the alleged incident, the school district called the incident "regrettable" and that it "occurred well after students had been dismissed and was not a part of any school directed program."
Representatives for the school and state attorney general's office didn't immediately respond to BuzzFeed News' requests for comment on Sunday.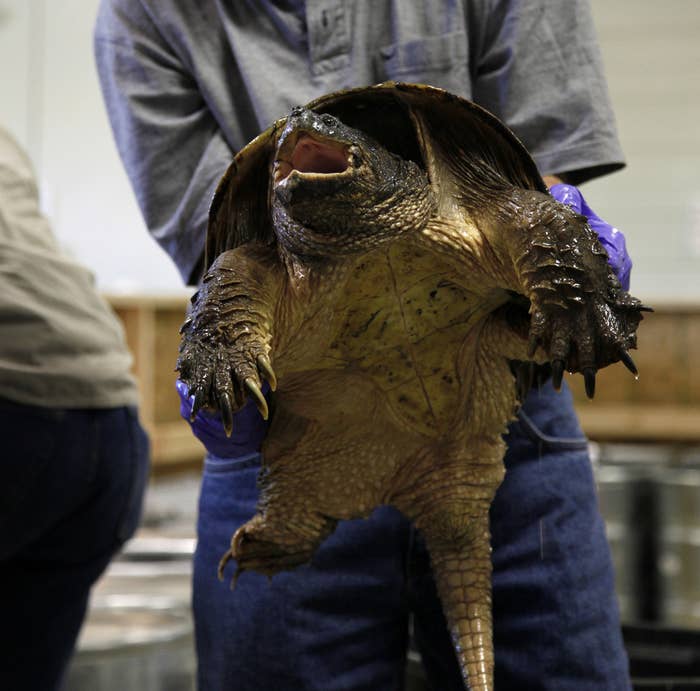 In a Facebook post that has since been taken down, one parent who said two of her children were present didn't oppose Crosland's alleged actions, according to the Los Angeles Times.
"NONE of the kids were upset or traumatized," the parent, Farahlyn Hansen, wrote.
"They do not need counseling. They saw the physical state of the very young puppy. It was sick, wouldn't accept food, and was dying. All of the three kids that were there felt Robert did the humane and right thing. My children work on farms, they understand life and death," Hansen added.

In a statement released in March, the animal rights group PETA called Crosland "a bully who should not be allowed near impressionable young people."

Nearly 190,000 people have signed an online petition calling for Crosland to be fired, while a petition supporting Crosland has been signed by nearly 5,000 people.

The city of Preston, with a population just over 5,000 residents, was the filming location for the 2004 movie Napoleon Dynamite.