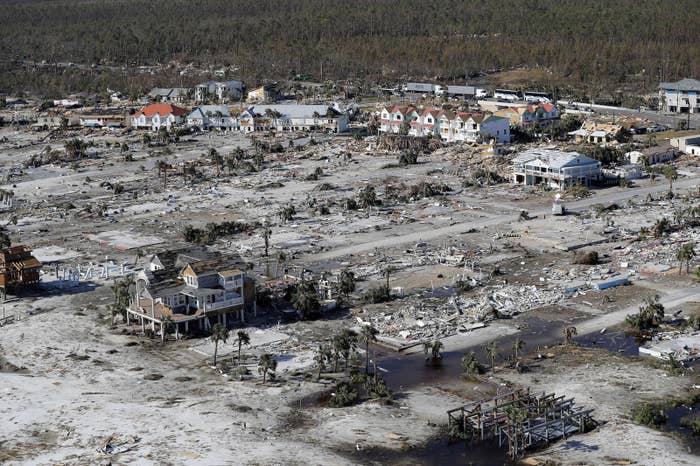 MEXICO BEACH, Florida — As residents returned to Port St. Joe and Mexico Beach, the ground zero Florida Panhandle towns where Hurricane Michael made landfall as a dangerous Category 4 storm Wednesday, they arrived to a landscape ravaged by 155 mph winds and massive storm surge.

"We kind of knew what to expect from watching the TV, but it is horrible to be here in person," said Maxie Warren, 69, while looking at the home her son lived in.
Warren made the trip two days after the hurricane made landfall — killing at least 14 people as it plowed through the region — from her home in southwest Georgia to check on her own ancestral home in Mexico Beach, an area nearly obliterated by Michael.

"I think it's a total loss. It's pretty much all gone," Warren said of her home, which has been in her family since 1955. "It will take years to get back from this."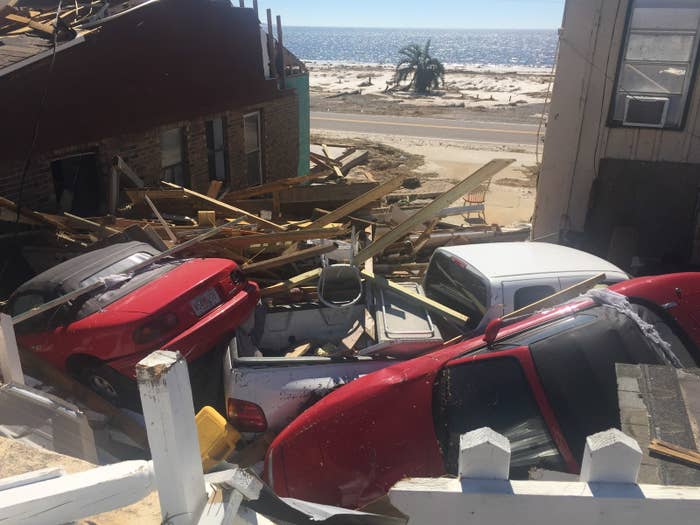 Michael was the strongest hurricane on record to strike the Florida Panhandle and the scene at its epicenter was apocalyptic.

In the southern portion of Mexico Beach, one of the worst-hit areas, giant rocks placed on the coast for erosion control were tossed 150 feet inland. Entire structures had been blown away by the wind, some left with only a single wall standing or merely faint evidence that a house used to exist there by the remnants of a concrete foundation.
The streets were littered with household items; a ceiling fan, a door handle, books, a hairbrush, and clothes. In some instances, the intense storm surge had lifted multiple cars and dumped them like forgotten toys. Three vehicles were jumbled on top of another in the former living room of a home. The vast majority of trees were downed, their sharp, sheared branches lay on the ground next to downed electrical wire and countless pieces of wood with exposed nails.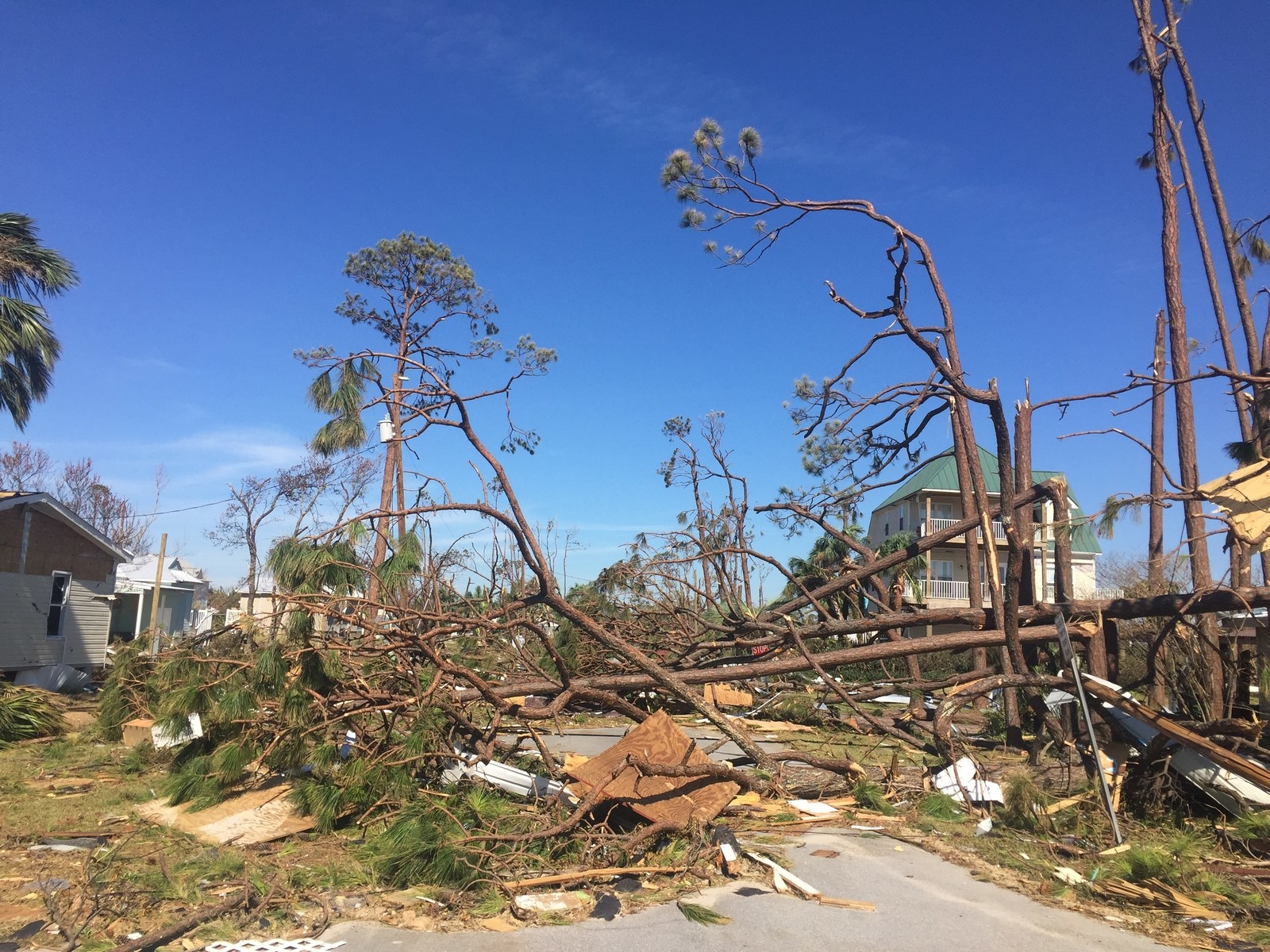 The road to Port St. Joe was teeming with first responders, law enforcement officials, and crews tasked solely with the job of removing the tens of thousands of trees that blocked the highway. Chainsaws and bulldozers worked in unison as crews took on the herculean task of restoring a reliable route from Interstate 10 to the coast.
In some areas, at the apex of small bridges that crossed a number of waterways, local residents were standing with their phones to their ears, hoping to catch a faint cellular signal. Mile after mile, tree after tree, the route to Mexico Beach looked like a bomb had gone off. Thick trees were snapped at their centers and the roofs of homes blown off.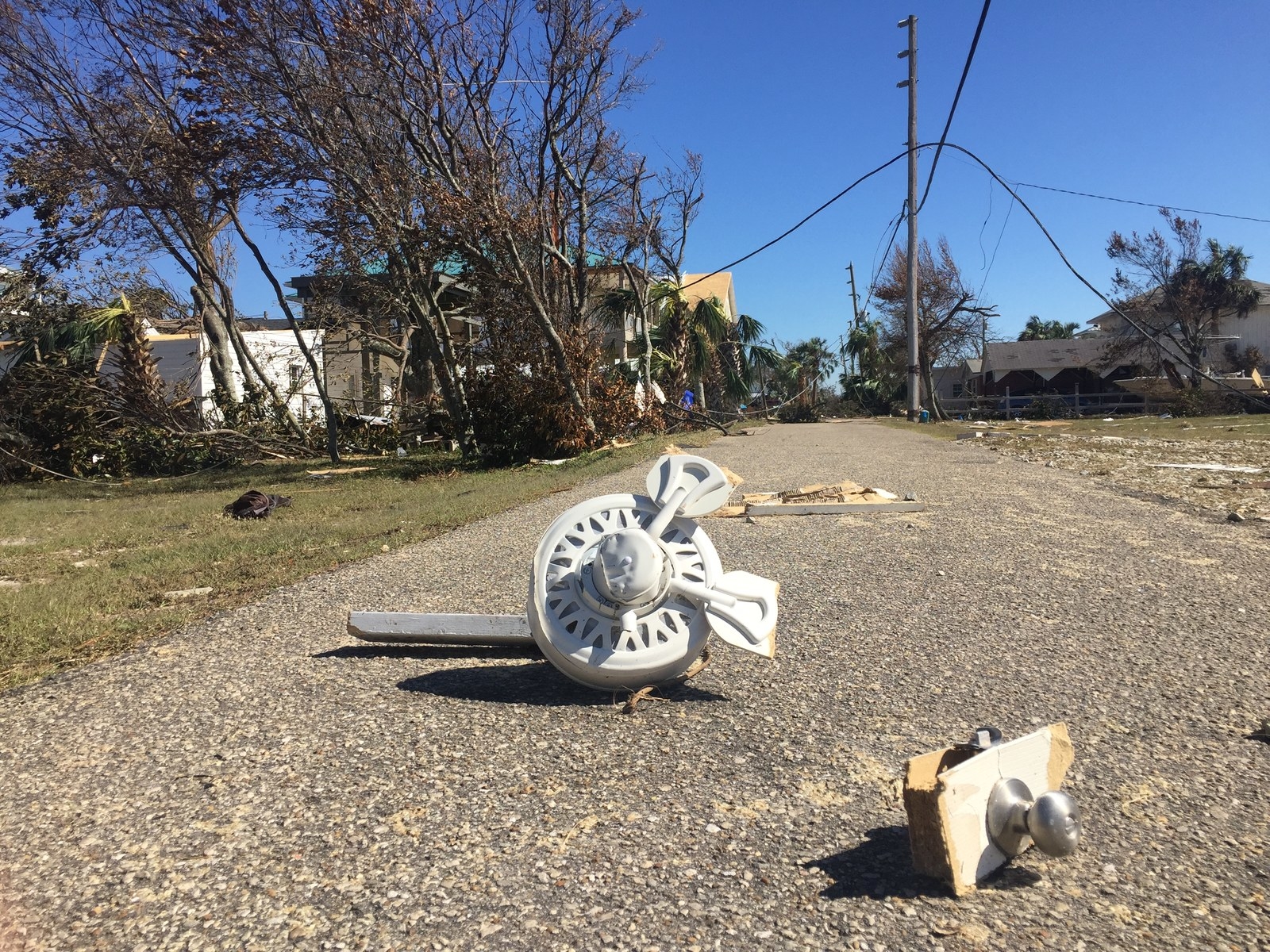 But Ben Lanier didn't have to go far to see the destruction. His home, located 20 miles inland in the town of Wewahitchka, was devastated in its own right.

On Friday, Lanier, 61, was picking up pieces of the roof of his beach house that had been blown across the street. "Blew my roof off, but I can get that fixed," he said, laughing.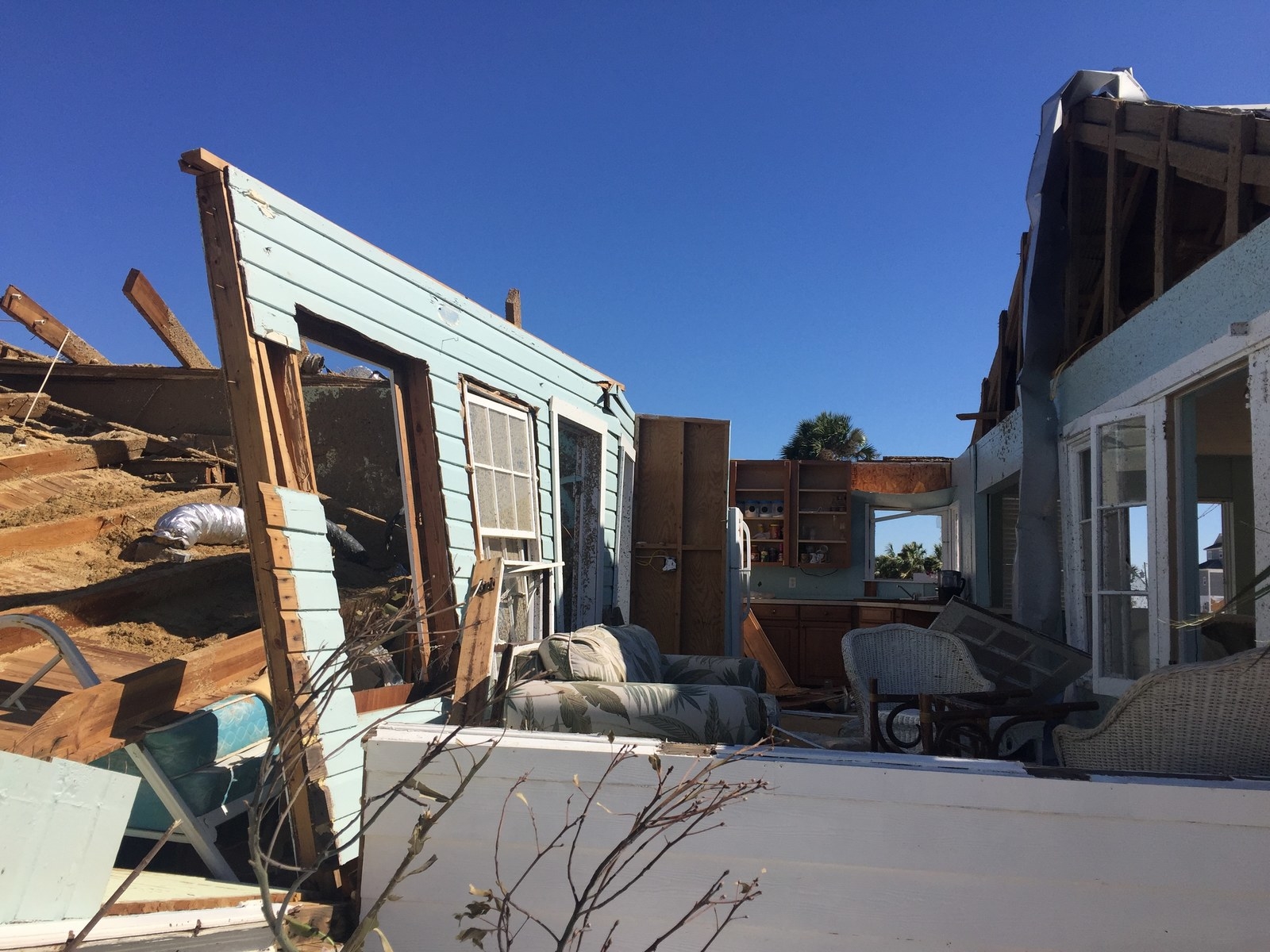 "I have my wife and my sons here," he said, motioning toward his family clearing items from the back deck of the home. "All of this stuff is material, and I'm not Madonna," he said, before noting how the night sky, now devoid of light pollution after electricity was knocked out in the region, was full of stars.
"I saw so many stars," he said.
Lanier, who has lived in the area his whole life, said he had never seen the kind of devastation Michael left behind.
"My dad met my mom right here, at Gulf Sands," he said, pointing down the coastal road. "But I'll tell you," he continued, "this is the worst I've ever seen it, and I've been here forever."