Hundreds Protest Pro-Trump Swastikas At Park Named For Beastie Boys Member
"Not in our country! Not in our name!" the crowd chanted.
A large protest against hateful graffiti brought out hundreds on Saturday to Adam Yauch Park — a Brooklyn park dedicated to the late member of the Beastie Boys — after swastikas and the words "Go Trump" were found on playground equipment on Friday.
With temperatures in the low 40s, fans of the Beastie Boys, community leaders, local residents, New York elected officials, and Jewish and Muslim leaders gathered to "denounce hate and intimidation in Brooklyn and across the country," according to a flyer tweeted by the legendary rap group's Twitter account.

During the protest, chants of "Not in our country! Not in our name!" could be heard after NY State Senator Daniel Squadron led the crowd in singing the national anthem.
Signs reading "Racism is not welcome here," "Denounce hate," and "Trump: Where's your anti-Nazi tweet?" were visible in the crowd that packed the 1.36-acre park.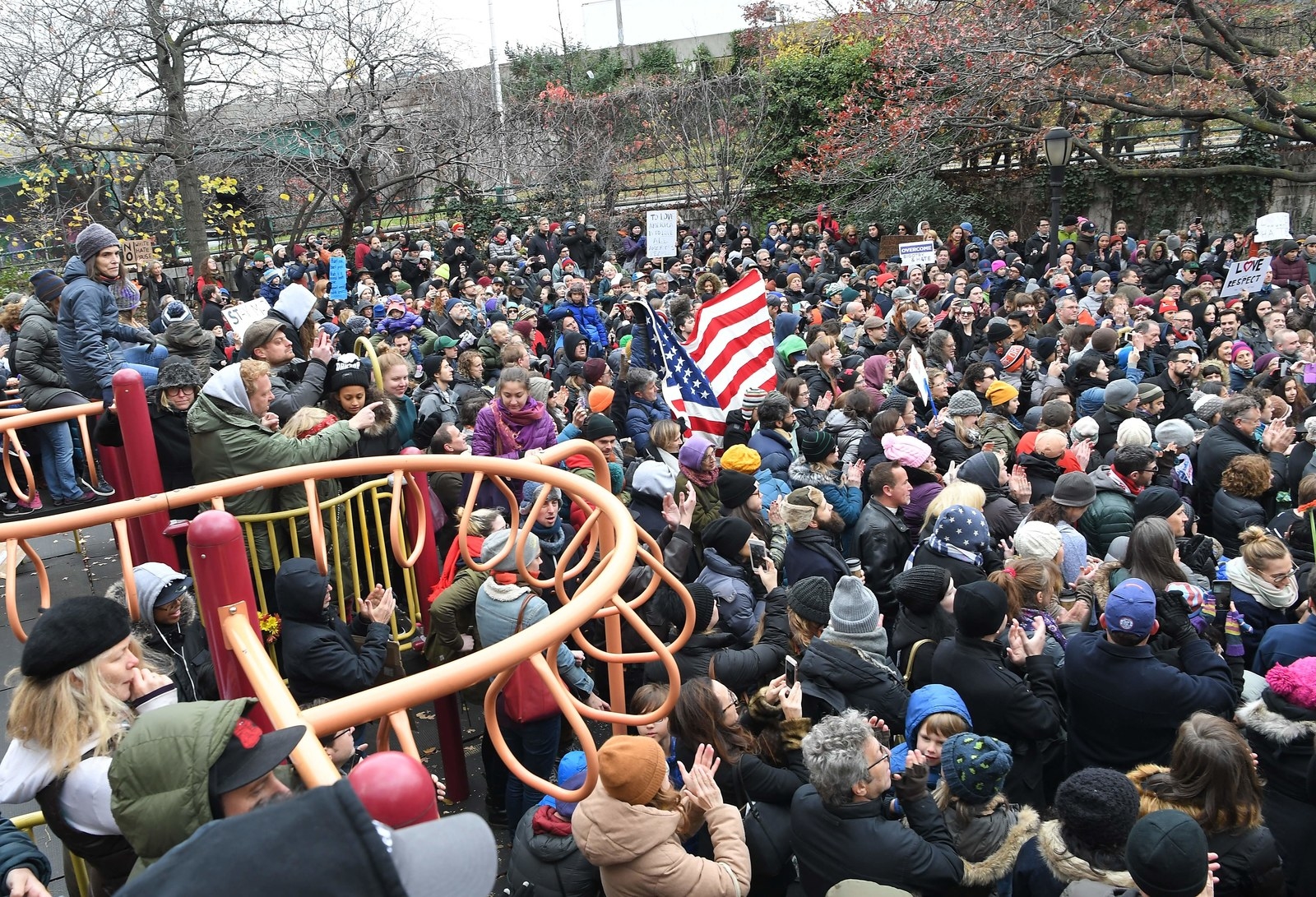 "Spray painting swastikas in a children's playground is a messed-up thing to do," Adam "Ad-Rock" Horovitz, a member of the Beastie Boys, told the crowd.
Horowitz said that Yauch "was someone that taught nonviolence in his music and his life, to all of us, and to me."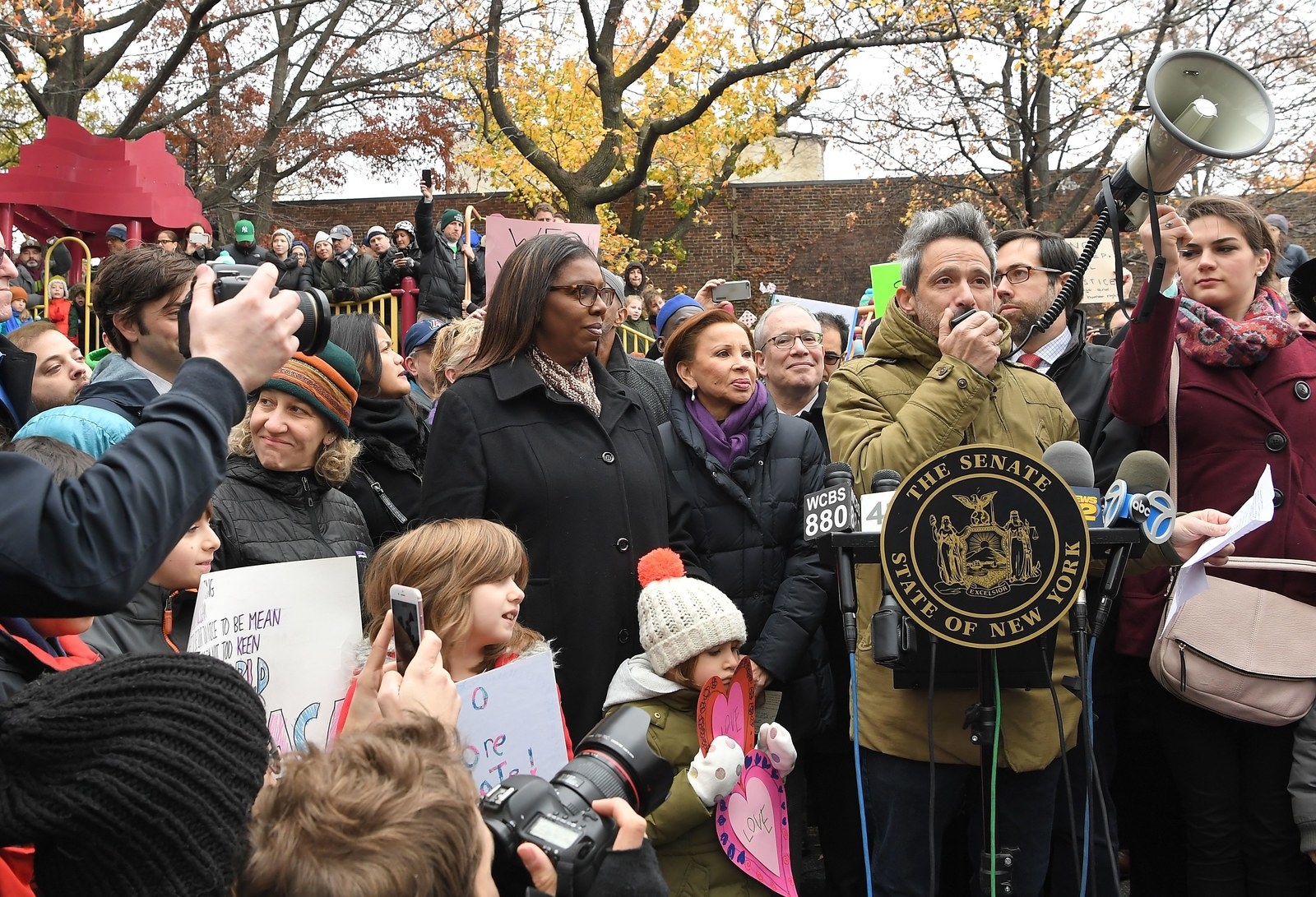 Yauch, a Buddhist convert, was an ardent supporter of nonviolence and consistently stood up to anti-Muslim sentiment well before the attacks of Sept. 11, 2001.
"I think that another thing America needs to think about is our racism, racism that comes from the United States towards Muslim people and towards Arabic people," Yauch said at the MTV Video Awards in 1998.
"And that's something that has to stop, and the United States has to start respecting people in the Middle East in order to find a solution to the problem that's been building up over the years."
Yauch died in 2012 after a three-year battle with throat cancer. The park was dedicated to the founding member of the Beastie Boys the following year.
A New York City Department of Parks & Recreation website for Adam Yauch Park states that "Yauch grew up playing in this playground," which was "the setting for some of Yauch and his family's fondest memories, including his father Noel teaching him to ride a bike."
Park officials have since removed the hateful graffiti and the matter is currently under investigation.

Protesters took to social media to share their anti-hate message, including actor Ben Stiller, who was in attendance.