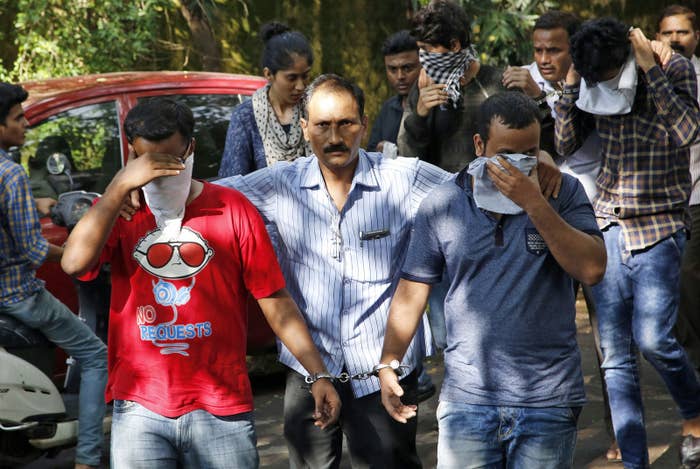 Police arrested more than 70 people and booked more than 700 in Mumbai who allegedly called US citizens and pretended to be US tax officials, duping Americans into believing they owed back taxes, The Indian Express reported.
Indian investigators believe the scam was bringing in upwards of $150,000 a day, according to Mumbai police officer Parag Marere, the Associated Press reported.
Police raided nine call centers on Thursday night in Thane, an area on the outskirts of Mumbai.
The Indian Express reported that the US-based victims believed Internal Revenue Service officials were calling them, saying that they would open a tax investigation on the victim if they did did not pay back taxes that ranged from $500 to $60,000, according to a police official.
According to an audio recording of one of the calls, the newspaper reported that employees — who were trained to speak with an American accent — said, "There is a lawsuit filed in your name regarding tax evasion or tax fraud."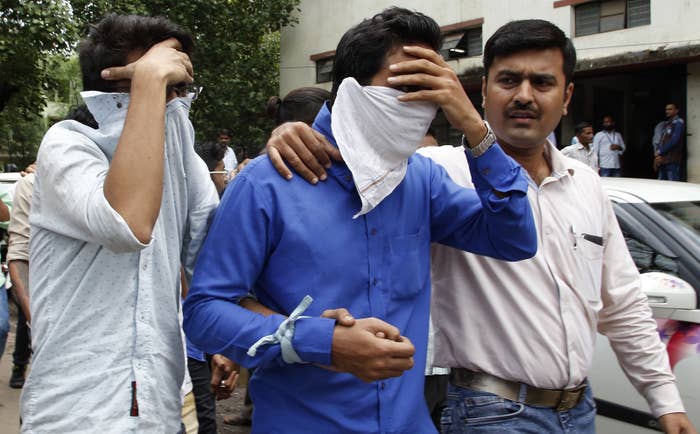 "The employees would begin the conversation telling the listener the badge number and name of the IRS official. They would threaten the Americans saying if they didn't pay up, then the police would raid their home in the next half hour," said Thane Police Commissioner Param Bir Singh.
"The accused had spoofed the toll number of IRS. So when the victim received a call, Internal Revenue Services would flash on their phone," Singh said.
Mumbai police investigators also believe the call center used Voice Over Internet Protocol (VoIP) to make the overseas calls.
Other victims were told to buy gift cards, and then provide the person posing as a tax official the serial numbers associated with the cards, which were then used to buy products.
"In our raid, we found 772 persons, 70 of whom have been arrested, 630 more are listed accused but not arrested yet and 72 others who have been let off for not having any direct benefit from the con," Singh said.