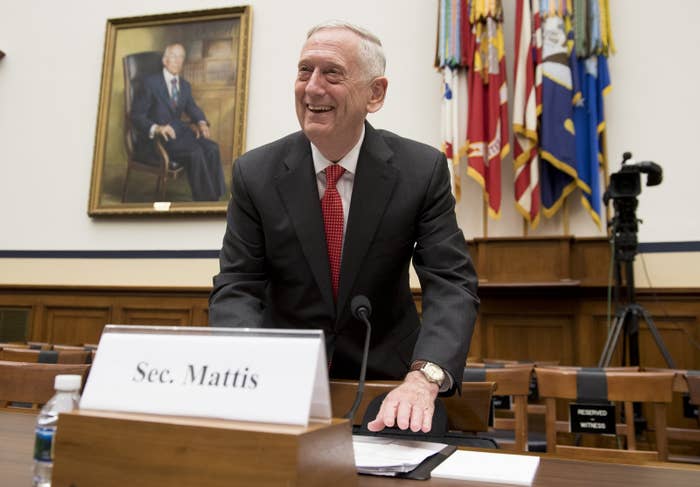 James Mattis, US Defense Secretary, rarely gives interviews to news outlets — and when he does they're not very long.

The retired four-star Marine Corps general has pretty much dropped out of the national spotlight as the Trump administration battles several investigations about whether aides colluded with Russia during the campaign. One official reportedly said, "He sees no value in having his name in the paper."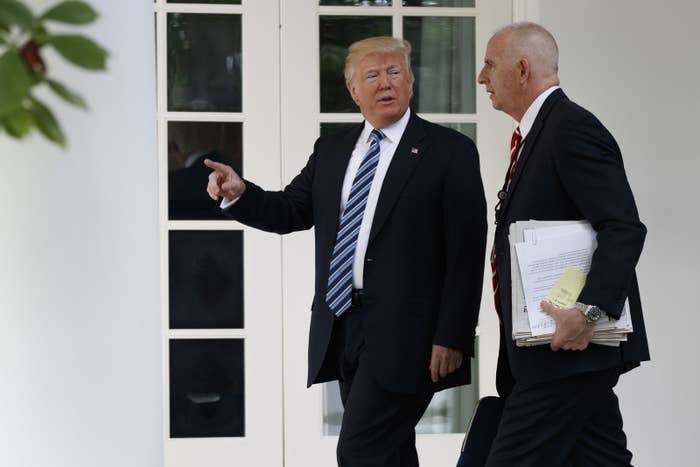 So when he gave a student at the Mercer Island High School newspaper a 45-minute interview in late June that resulted in a nearly 6,000 word article — covering topics like ISIS and the differences between the Trump and Obama administrations — the big question was: How?
Teddy Fischer described the process to BuzzFeed News as "miracle after miracle."
In May, Fischer, who will be a junior at the Seattle-area high school in the fall, came across a Washington Post article about President's Trump's longtime bodyguard. The photo showed Trump's bodyguard walking with a stack of papers, and on a yellow piece of paper was Mattis's cell phone number.
Fischer called the number. No one responded, and Fischer didn't leave a message.

So he texted Mattis instead, stating who he was, that he was from Mattis's home state, Washington, and that he was writing an article on US foreign policy. (Fischer wasn't — at the time.)
Fischer saved the number in his phone as "Jim M." A week later, while in his journalism class, Fischer looked down at his phone to see "Jim M' calling.
"I didn't think this would happen so when he called, I wasn't ready. It was a little awkward because I think he was ready to do it right on the spot," Fischer told BuzzFeed News.
After Fischer asked Mattis for some time, he and his editor, Jane Gormley, a Mercer Island High School graduate, began working on questions for the interview.
"We didn't write many questions because we only thought he'd give us a couple minutes, but he ended up staying on the phone for a very long time," Fischer said, adding that he made up questions on the spot as the interview continued well past the expected 15 minutes.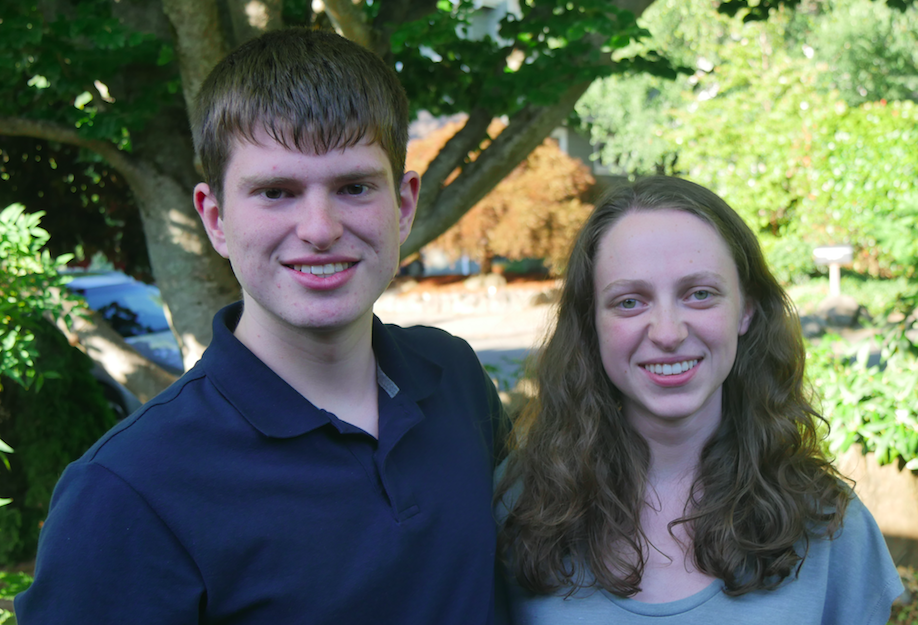 "It was really surreal to have my headphones in my computer and hear him talking to Teddy directly using his name pretty frequently," Gormley said. "It was just incredible. And I think that we knew it was a really big deal," she added, noting that the substance of the interview, and not just the interview itself, was important.
In the interview, Mattis said that, during the Obama administration, the US had "missed opportunities" handling issues relating to the instability in regions in the Middle East.
"He [Obama] unfortunately didn't always have the best advisors or he didn't listen to his Secretary of State Hillary Clinton, so we missed some opportunities there," Mattis said.
In addition to talking about US relations with Iran and Russia, NATO, and the role of diplomacy, Mattis gave Fischer advice for graduating seniors.
"And you keep asking these kind of questions Teddy. You're asking good, very good questions and just try to keep an open mind. There'll be a lot of people who want to tell you what to think in this world. If you read a lot of history you'll thank them for their help but you won't be governed by what someone else has told you to think," Mattis said.
Near the end of the interview, Fischer asked Mattis why he called him back, out of all the people who want to talk to him.
"You left a message there and I was going through listening to the messages and deleting them," Mattis said. "But you're from Washington state. I grew up in Washington state on the other side of the mountains there on the Columbia River. I just thought I'd give you a call."