When construction company 84 Lumber originally ran a 90-second ad during the Super Bowl, many viewers believed that the $5 million spot took a strong political stance on the immigration debate by showing the arduous journey of mother and daughter trying to reach the US.
The end of the ad urges viewers to visit the Pennsylvania company's website to "see the conclusion" of the duo's journey. A longer video reveals that the mother and daughter reach the border only to find a wall, and later, a large door. Pushing the door open, the two walk through, and the ad ends with the words, "The will to succeed is always welcome here."
The advertisement agency behind the ad, which caused the company's website to crash on Sunday night, claimed that FOX deemed the original storyboard for the spot too controversial, resulting in the shortened version that aired Sunday night.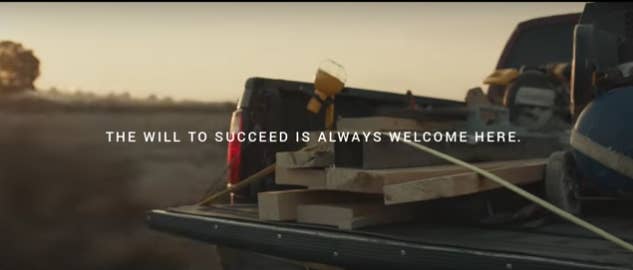 Some viewers took to Twitter to express their disappointment for "encouraging illegal immigration."
While others thought it was a powerful message that spoke against the wall and highlighted the struggle of migrants seeking opportunity in the US.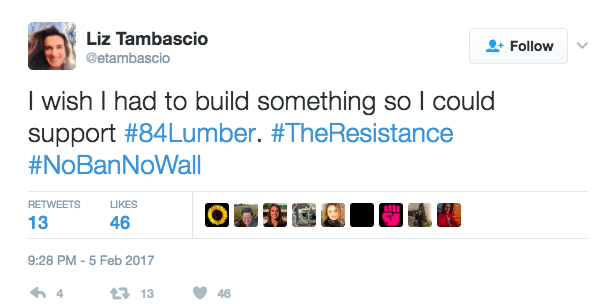 But the truth behind the ad is a little more complicated than most people think. Turns out, 84 Lumber and it's president, Maggie Hardy Magerko, who told The New York Times that she voted for President Donald Trump, is actually advocating that the president's order for a Mexican border-wall have a "big beautiful door."

"I am all about those people who are willing to fight and go that extra yard to make a difference and then if they have to, you know, climb higher, go under, do whatever it takes to become a citizen. I am all for that 110 percent," Magerko told told the paper. "But do I want cartels? Hell, no."
Since last night, the company's Twitter account has been actively replying to those for and against the pricey advertisement. Some replies say, "We do not condone illegal immigration," and that the mother and daughter's "story is symbolic of a journey that ends with becoming legal American citizens." Other replies say the ad is "a symbolic celebration of a journey that ends with becoming legal US citizens."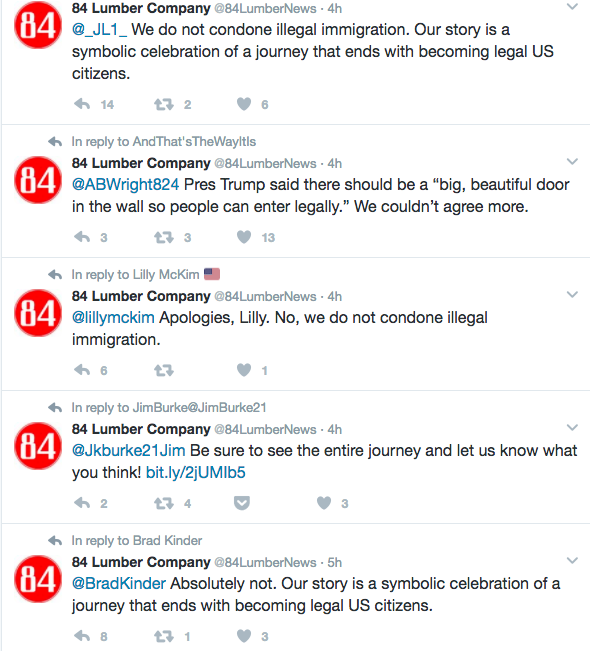 Political contribution records shows that the $2.9-billion company gave over $58,000 to Republican candidates in 2016, and donated heavily to Republican congressional candidates.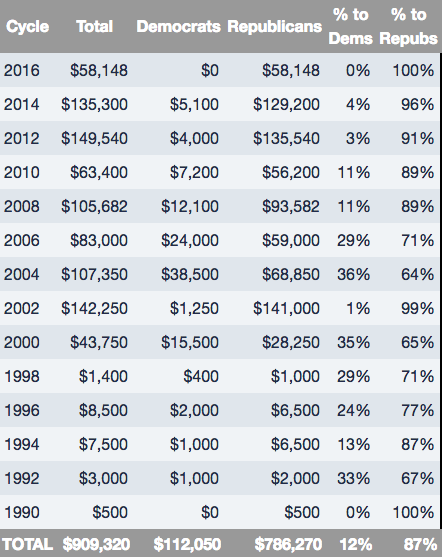 But it's the $5-million expenditure on a Super Bowl ad that has people talking.
BuzzFeed News reached out to 84 Lumber for comment, but did not immediately receive a response.