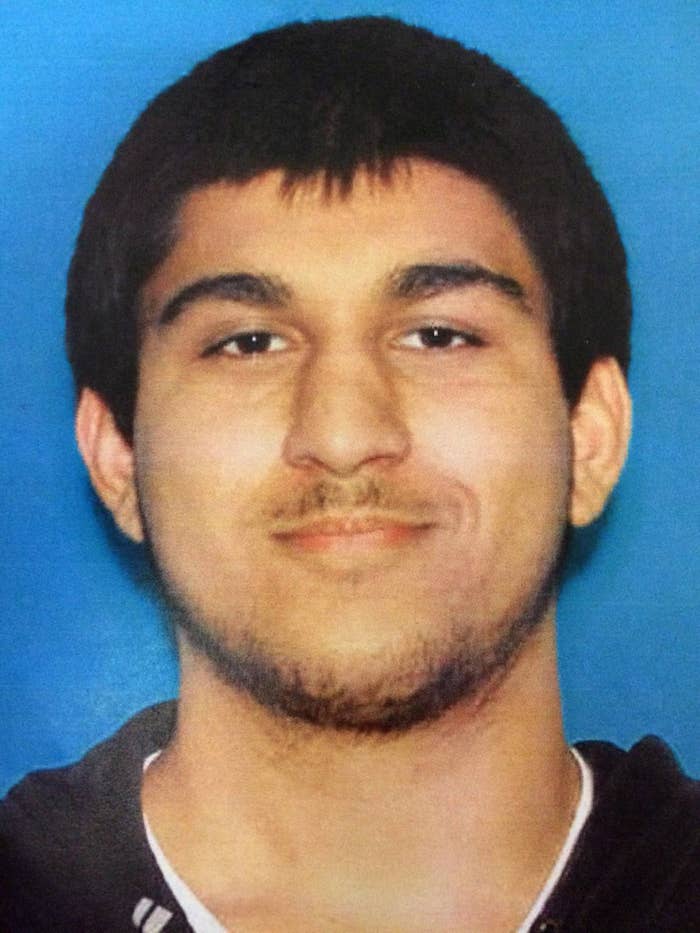 The suspected shooter in Friday's attack at a mall north of Seattle that killed five people has been identified as Arcan Cetin, a 20-year-old resident of Oak Harbor, Washington — a town 110-miles northwest of Seattle.
Cetin was arrested on Saturday night, without incident, after a tip said that his car was just half a mile away from the Island County Sheriff's Office, Lt. Michael Hawley told reporters at a press conference after Cetin's capture.
"He said nothing. He was just, ah, kind of zombie-like, is about the best I can describe for him," Hawley said.
Four women died at the scene, and one man died later at a hospital after the shooter opened fire in the cosmetic section of the Macy's at the Cascade Mall in Burlington, Washington. The youngest victim was a teenager, while the oldest was in her 90s.
Surveillance footage showed that the suspect first arrived and left the mall without a weapon, only to return 10 minutes later with a rifle and "fired multiple times," Lt. Chris Cammock with the Mount Vernon Police Department said the morning after the shooting.
Sgt. Mark Francis with the Washington State Patrol said on Sunday that detectives have interviewed Cetin but are still working to determine any motive for the shooting. NBC affiliate King 5 reported, citing law enforcement sources, that Cetin's ex-girlfriend had worked at Macy's, but Sgt. Francis later said it was not the Macy's at the Burlington Mall.
An assistant special agent of the FBI in Seattle has said there is no evidence of terrorism.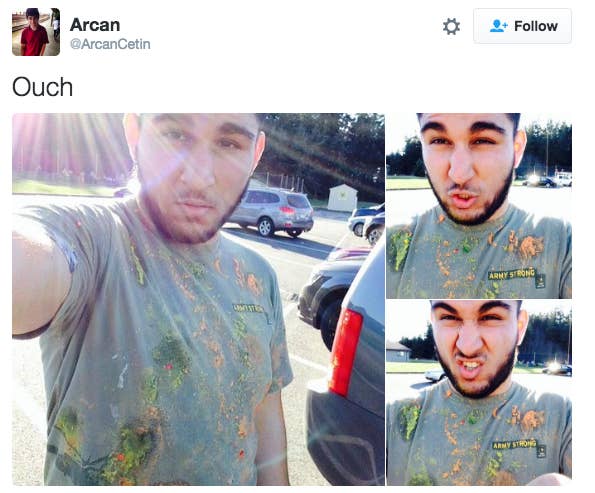 Life in Washington
Cetin, who is a legal permanent resident, was born in Turkey and immigrated to the US with his parents as a young child, Lt. Cammock told reporters.
Cetin grew up in Oak Harbor, a small city of 22,000 residents located on Whidbey Island, a 55-mile-long island northwest of Seattle.
Cetin graduated from Oak Harbor High School, where he was described as "weird", according to Jose Ochoa, who told King 5 he attended middle school and high school with Cetin.
Uhlaine Finnigan, a high school acquaintance of Cetin, told the New York Times that Cetin was "sexist" and would slap or grab women's buttocks'.
Finnigan also told the newspaper that Cetin was active in the school's Reserve Officers Training Corps.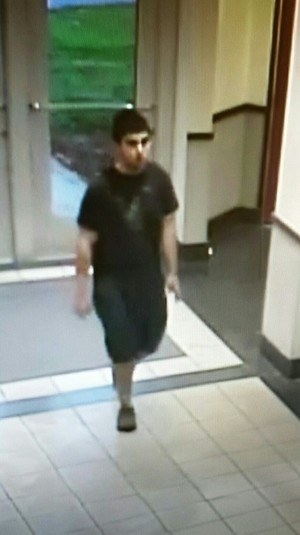 Criminal History
Cetin's criminal history shows that he has three domestic violence assault charges against him, according to the Seattle Times. In each case, Cetin's step-father was identified as the victim.
The newspaper also reported Cetin has been previously arrested for drunk driving.

Cetin was listed as a defendant in an October 2014 domestic violence case in which he was ultimately not convicted, according to Seattle TV station KIRO 7.
As part of that case, he was reportedly told he was not allowed to possess firearms.
During Friday's attack, Cetin had stolen three guns, all legally purchased, from his father, King 5 reported, citing law enforcement officials.
As his domestic violence case progressed, Cetin's stepfather urged the judge not to impose a no-contact order in order to help Cetin, who he said was going through a "hard time," the Seattle Times reported. According to KIRO 7, Cetin was staying in a motel at the time.
A man named Marty Baldwin told the Seattle Times that he allowed Cetin to move in with him when Cetin was homeless, but removed the suspected shooter after he came to believe Cetin was selling, as well as using, drugs.
Court records from December 2014 show Cetin's parents were at a hearing to remove the no-contact requirement. Cetin's mother said firearms were removed from their home after a prosecutor inquired, KIRO 7 reported.
According to court records, in 2015 Cetin was also involved in another misdemeanor case and was ordered to have a mental evaluation done, which was completed in March of this year.
As recent as August of this year Cetin was in good merit for his mental health counseling and passed drug and alcohol assessment.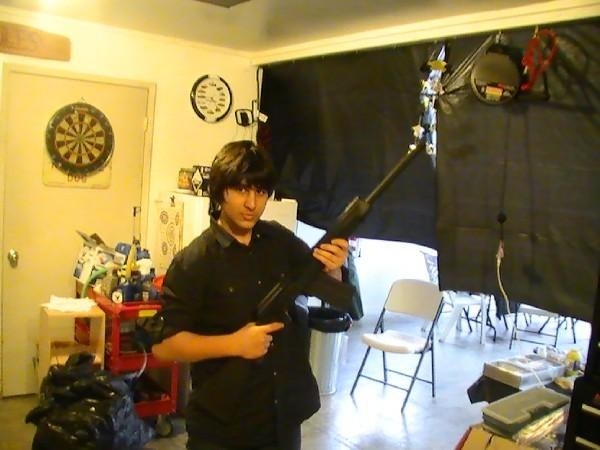 Social Media
According to the New York Times, Cetin's Facebook page, which has since been taken down, contained a posting from a friend in 2012 which read, "Truth is: You are a very odd character. You were always going on about being Russian and stuff like that, but under that you really supported America (or so it seemed to me) and I always thought that was really cool."
A Twitter account belonging to Cetin was rarely used and contained random posts offering little insight into the mind of the 20-year-old.
However, the account does contain various images of Cetin, including what appears to be childhood photos, selfies, and images of a paintball course.

Three separate photos on Cetin's MySpace page show him posing with a revolver and an assault rifle.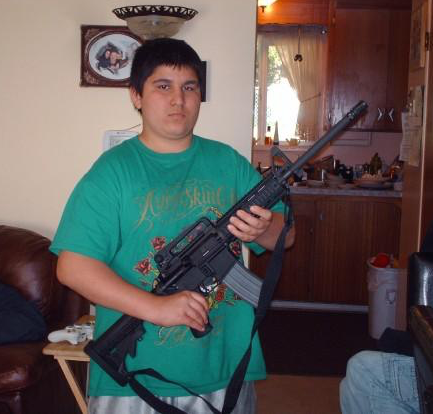 The caption on one photo showing a young Cetin holding a large black rifle reads: "ME AND MY UNCLE'S (LEFT) M16. No gay comments yes I was "fat" Cmon i lost 50 pounds. I'll take a new picture..Soon"
A Tumblr page, that also appeared to belong to Cetin, contains posts about serial killers, namely Ted Bundy and Ed Gein.
The page also features a photo of what appears to be Cetin in his underwear, flexing his arms with the caption "gun show."