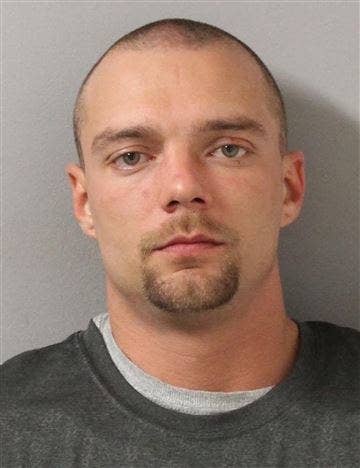 A 32-year-old Nashville man was indicted on hate crime charges stemming from an alleged 2017 attack where he swung a knife and punched a man after seeing the man's two daughters wearing hijabs.
A federal grand jury incited Christopher Beckham on Monday of violating the Matthew Shepard and James Byrd, Jr. Hate Crimes Prevention Act and lying to the FBI.

Beckham's federal public defender didn't return a request for comment. BuzzFeed News tried to reach Beckham on several phone numbers and email addresses listed in a records search.

According to the indictment, Beckham shouted "Allahu Akbar!" and "Go back to your country!" after seeing two teenage girls who were wearing headscarves, or hijabs.
"He then attacked the girls' father by swinging a knife and punching at him, and shouted derogatory comments at the family," according to a Department of Justice press release.
He also called the family "Iranis" and "niggers," the indictment reads.

An affidavit filed by a Nashville police officer also said that Beckham started taunting the two teenage girls after they got off a school bus. According to the report, Beckham reportedly told the family he was going to kill them after he got out of jail and continued to make derogatory statements when he was in the back of the patrol car.

Months after the October 2017 incident, Beckham was also accused of lying to the FBI, claiming that the girls were trying to break into cars and that he never swung a knife at their father. Beckham also told the FBI that after pulling out his knife, the girls were the ones who yelled "Allahu Akbar!" and then struck him on the back of the head.

"If convicted on the hate crime charge, Beckham faces a maximum sentence of 10 years in prison, three years of supervised release, and a fine of up to $250,000," the Justice Department said. "The charge of making false statements to the FBI provides for a maximum sentence of five years in prison, three years of supervised release, and a fine of up to $250,000."