Two Georgia Police Officers Killed By Gunman Were Best Friends
Nicholas Ryan Smarr and Jody Smith were responding to a "domestic disturbance" call near a Georgia university when they were shot.
A second officer died Thursday from gunshot wounds sustained while responding to a domestic disturbance call in Georgia, officials said.

A 26-hour manhunt was sparked Wednesday in Americus, Georgia, after the suspect — 32-year-old Minguell Kennedy Lembrick — opened fire on the responding officers. He later died of a self-inflicted gunshot wound.
The two officers, identified as Nicholas Ryan Smarr and Jody Smith, were responding to a "domestic disturbance" call at an apartment complex near the Georgia Southwestern State University on Wednesday morning when they were shot, Americus police chief Mark Scott told reporters.
Smarr belonged to the Americus police department, while Smith — who died of his injuries on Thursday — belonged to the campus police department. The two have been described as best friends since high school, joining the police force at the same time, WMAX reported.

One of the officers was wearing a body camera at the time of the shooting, according to the Atlanta Journal-Constitution and investigators will review the footage.
"There are no words to express the pain and sorrow," Scott said.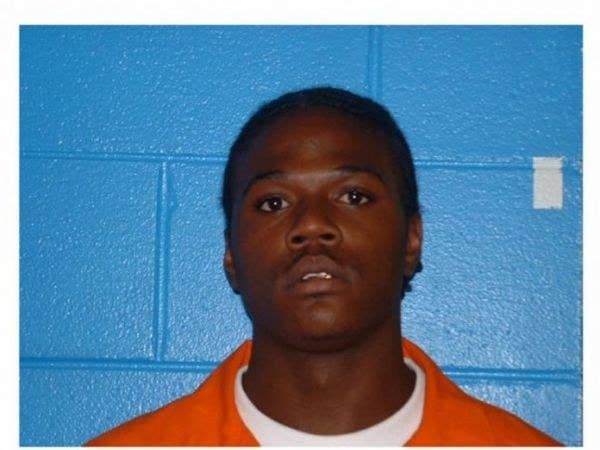 Lembrick led authorities on a manhunt after the shooting. The Georgia Bureau of Investigation offered a $70,000 award for information leading to his capture. A tipster, who knew Lembrick, informed police of his whereabouts.

On Thursday morning — a day after the shooting — authorities surrounded a house in Americus where they believed Lembrick was hiding.
A Facebook profile that appears to belong to Lembrick has posted twice since the deadly police shooting.

One post, soon after the incident, simply states "Love yall." In a short video posted to the page, a silhouetted figure says, "Man I'm gonna miss y'all folk, man." The video later disappear from Lembrick's timeline.

"Not going to jail," read another post.
He died of a self inflicted gunshot wound, police said.