Michael Flynn, a retired US General and supporter of Republican presidential candidate Donald Trump, sparked controversy Sunday when he retweeted an anti-semitic post.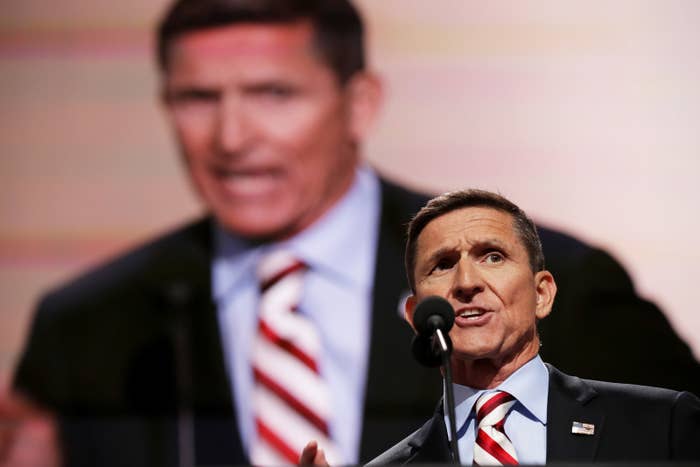 "CNN implicated. The USSR is to blame! Not anymore, Jews. Not anymore," read the tweet.
Flynn took the tweet down two hours later and issued an apology.
The original tweet by @30PiecesofAG_ — an anonymous Twitter account that appear to support Trump, posts racists tweets, and often bashes Democrats — showed a brief video clip of Hillary Clinton campaign manager Robby Mook speaking with CNN's Jake Tapper Sunday.
Flynn, who was at one point on Trump's short-list of vice presidential candidates, retweeted the anti-semitic tweet and added his own comment: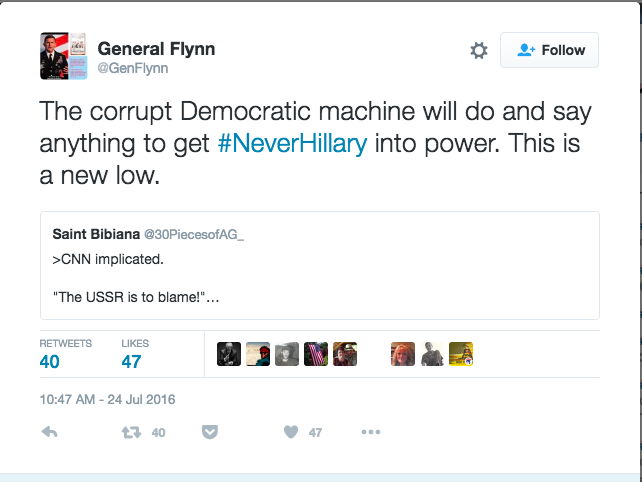 Flynn's tweet remained online for nearly two hours after it was posted, despite numerous replies to Flynn on Twitter pointing out the racist implications and apparent endorsement of anti-semitism:
Flynn later took the tweet down and issued an apology: