1.
Following the shooting at First Baptist Church of Sutherland Springs, Texas, Rep. Vicente González of Texas incorrectly stated that the gunman was a man named Sam Hyde.
"It was reported to me that he's actually not from this community. Apparently his name was released as Sam Hyde, that was the name I was given," González said on CNN on Sunday afternoon.
Time and time again, after numerous mass shootings in the US, it is widely circulated on social media that prankster and comedian Sam Hyde is the alleged shooter — he is not.
It is unclear how González heard that Hyde was the alleged shooter, but a barrage of social media posts, often originating from users of 4chan, often flood Twitter naming Hyde as the shooter.
So pervasive is the hoax that a history of Hyde as being named as a mass shooter was written by BuzzFeed News last year.
Here are the other fake news items regarding the Texas shooting. This post will be updated.
2.
This is a picture of the YouTuber known as "Reviewbrah," not a missing person after the shooting in Sutherland Springs.
Reviewbrah, the man behind the popular YouTube channel "TheReportOfTheWeek," was also recently falsely claimed as missing after the October shooting in Las Vegas that left 58 people dead.
So popular was another hoax that claimed Reviewbrah was missing after the attack at an Ariana Grande concert in Manchester, England, the YouTuber was compelled to release a video titled "I am alive."
3.
This is not the shooter's Facebook page.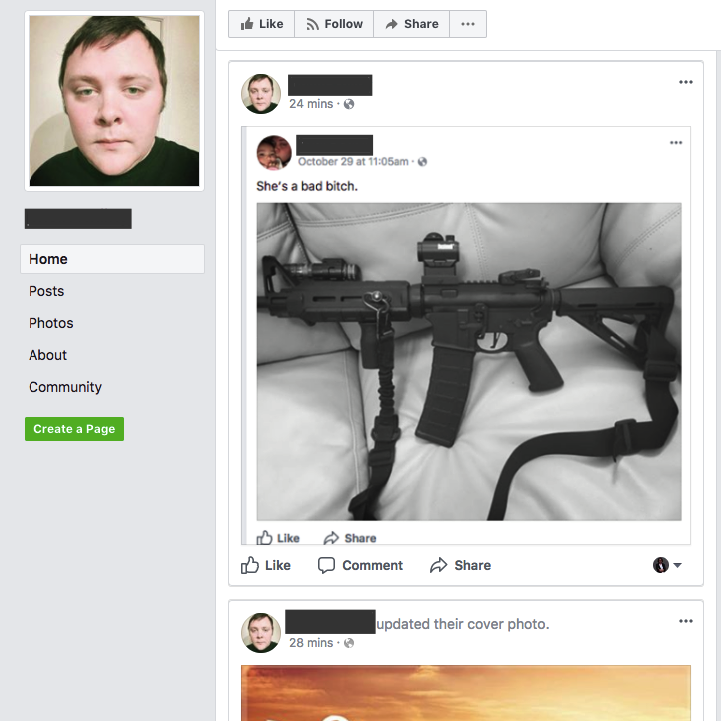 4.
The shooter was not named Chris Ward.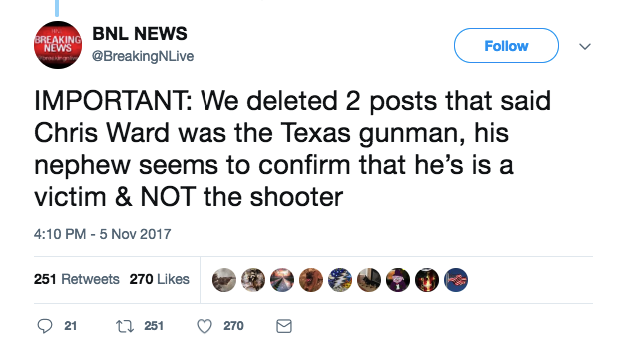 5.
Far-right social media personalities have begun spreading a rumor about the shooter being linked to "antifa," but there is no evidence for that.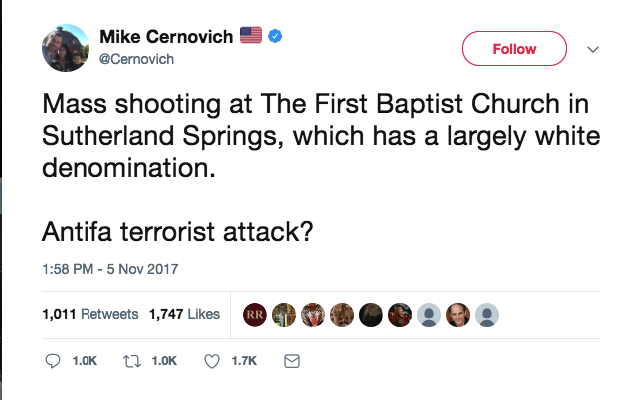 The police did not release any information about the shooter that would suggest motive or affiliation to any groups. Police said on Monday: "This was not racially motivated, it wasn't over religious beliefs."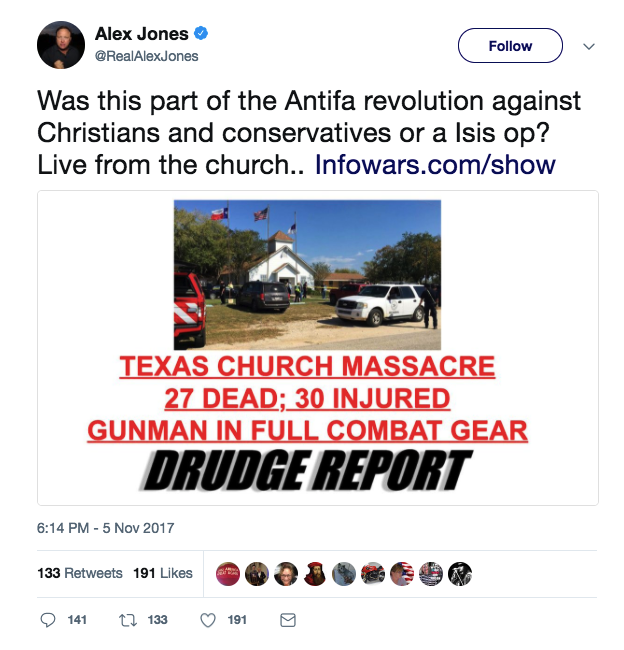 Websites started picking up this baseless misinformation soon after the shooting on Sunday.
6.
Many people online are suggesting the shooter was a Democrat, but there is not yet any evidence of that.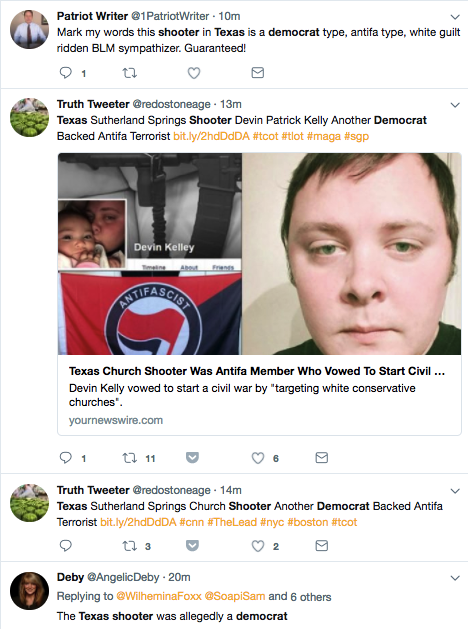 7.
The shooter is not a Muslim convert named Samir Al-Hajeed; the same hoax was going around after the Vegas shooting.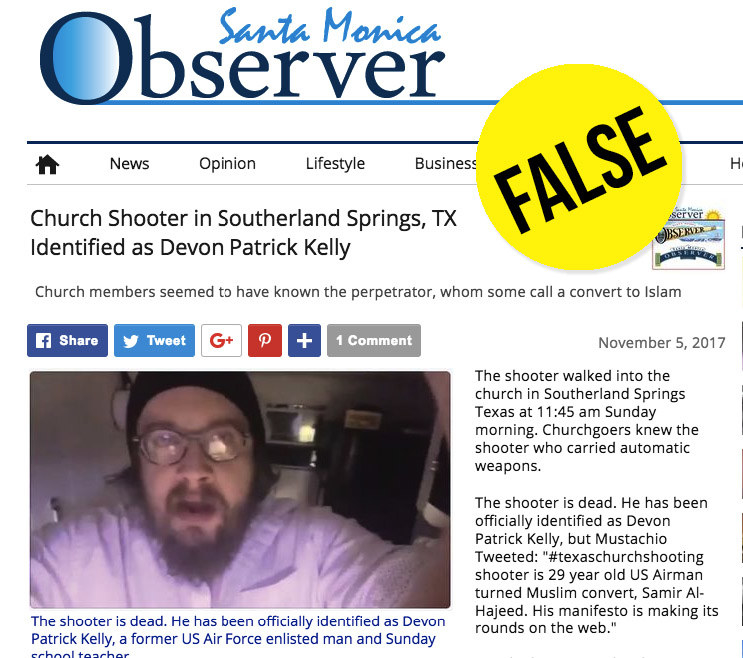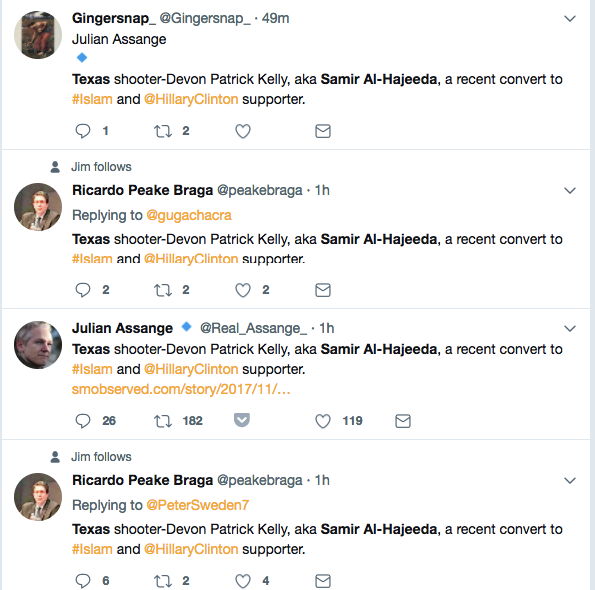 8.
The shooter is not an "atheist on the DNC payroll" — the website that published this report claims to be satirical.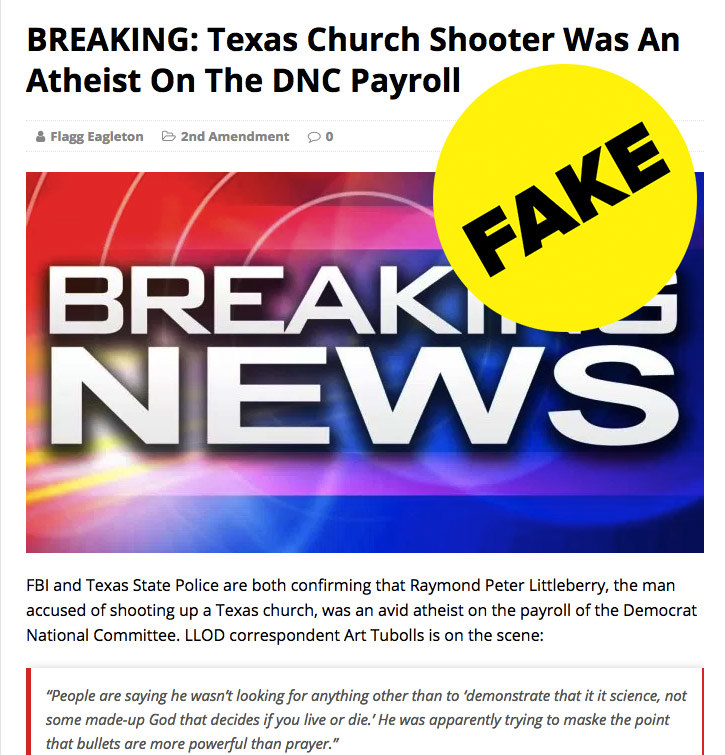 The footer of the website says it's "pure satirical fiction."