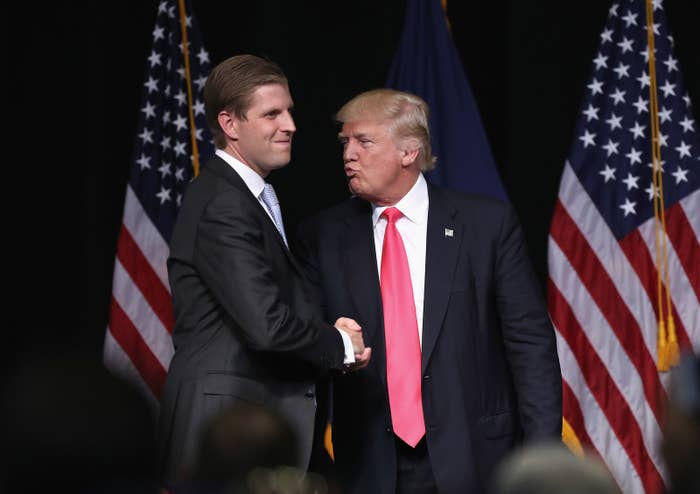 Eric Trump on Tuesday did what his father so far hasn't: Stated emphatically that Donald Trump has "absolutely" paid federal income tax.
Speaking after the vice presidential debate, Eric Trump eventually responded directly to CNN's Dana Bash after being asked specifically if his father had paid federal income tax over the last 18 years.
"Of course, yes, absolutely. My father pays a tremendous amount of tax," he said. "We as a company, pay a tremendous amount of tax."
The question comes after the New York Times reported on Donald Trump's tax return for 1995, in which he declared a loss of $916 million for the year — an amount so large, that it would have allowed him to avoid paying federal income taxes for nearly two decades.
Bash continued to press Eric Trump on the tax issue after the debate.
"So if we ever see your father's income taxes, it will show that he has paid federal income taxes?"
"There is no question about it," Eric Trump responded.
"When the audit is over, my father will release it," he added, referring to the often cited reason that Donald Trump claims he will not release his taxes returns.
He also attacked Hillary Clinton, who he said has "lived off of the government her entire life."