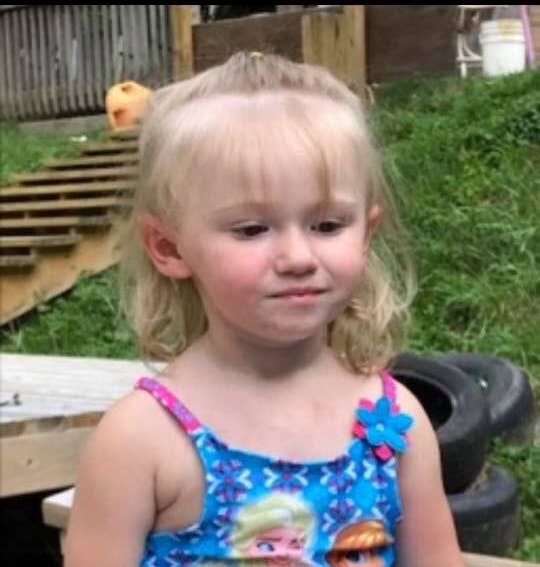 A family in Kentucky is calling their dog a hero for staying by a missing 2-year-old child's side for nearly two days in the woods.
Charlee Campbell and the family dog, Penny, both went missing on Thursday morning from her grandmother's house in the densely wooded area around Lebanon Junction, 30 miles south of Louisville, Kentucky.
It wasn't until Friday evening when Charlee's grandmother, Beth Campbell, said she was praying and looking out at the hills behind her home when she saw Penny running toward her.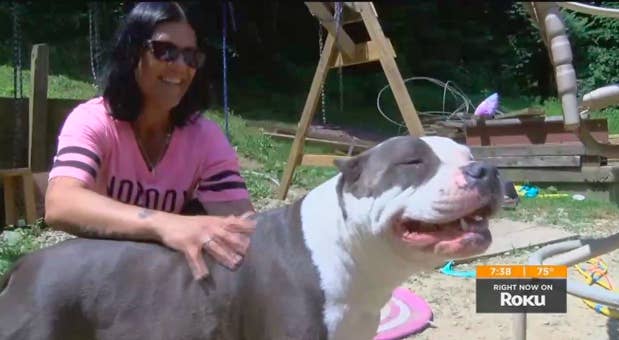 "God is listening to us. He is listening," Beth Campbell said she thought to herself when she saw Penny, believing Charlee must be close by, according to the Courier Journal.

And she was. At that same moment, less than a mile from Beth Campbell's residence, Charlee had been found on the porch of a neighbor's house.
"I'm convinced that God led her to our porch," said the neighbor, Wayne Brown, who saw the 2-year-old on his back porch wearing the Frozen T-shirt the young child was wearing when she was reported missing.
"I can't believe she survived it," Bullitt County Sheriff Donnie Tinnell said to Fox 19. "There's coyotes in them hills. There's copperheads and rattlesnakes and ticks, all the elements. And somehow she came out in pretty good shape," Tinnell said.

Beth Campbell said Penny is getting extra treats these days, including hamburgers.

"This is our hero right here," she told WAVE 3 News of Penny. "When my dog didn't come home, and my baby wasn't home, she was not going to leave that baby until she got here."

An investigation into the child's disappearance continues as investigators try to determine if she was in the woods near her home, an area that officials say they, along with volunteers, searched up to six times.
Tinnell said they are trying to "backtrack" her route, using her scent and bloodhounds to determine where the young child had been for 36 hours.

Officials say Charlee was dehydrated and had tick bites but was otherwise unharmed.