This is Laura Ingraham. She's a firebrand conservative radio commentator and was rumored to be under consideration to serve as Donald Trump's White House press secretary.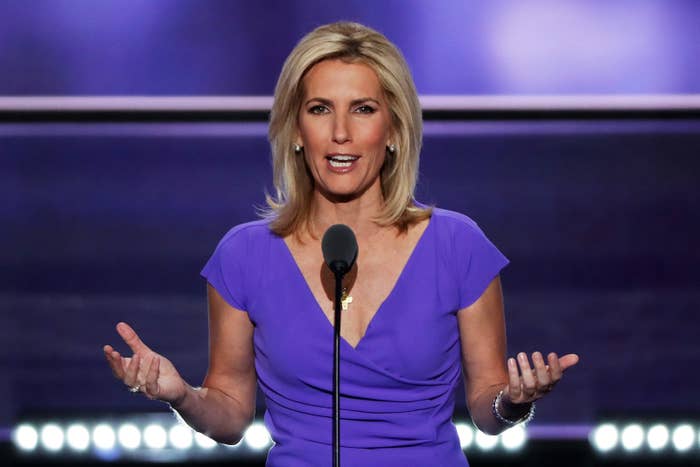 On Saturday, she tweeted this photo of an empty bottle on a New York City street and blamed Mayor Bill de Blasio.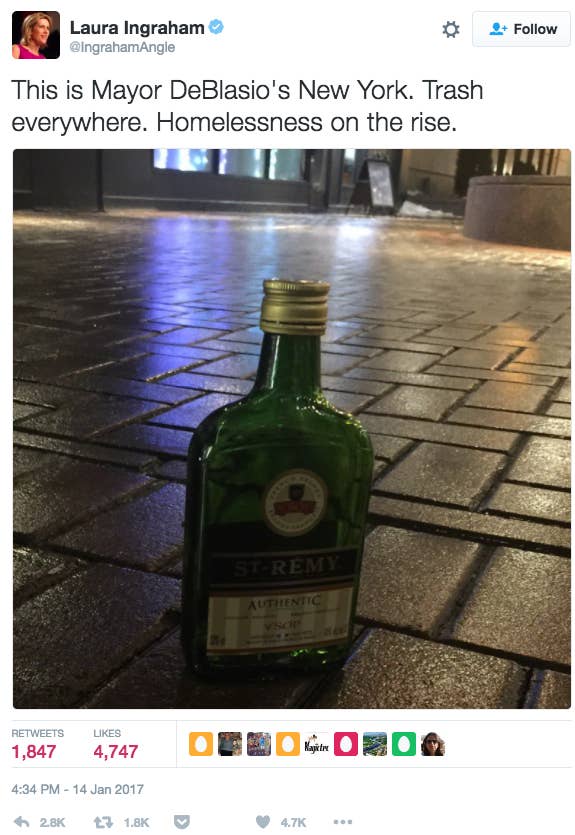 She appears to have crouched down to the ground to take a photo of a small bottle of brandy on a very clean street (by New York City standards).
Her tweet immediately became a meme online, with people mocking the photo.
Other cities also apparently had "bottle problems."
And even people's homes were suffering under trash...
The bottle meme even went across borders.
The Twitter jokes were apparently all too much and Ingraham had locked her account for a period of time before opening it back up on Sunday afternoon.
Another victim of de Blasio's New York!