An apparent brawl broke out between at least two Somali Muslims and a white couple on the grounds of a Columbus, Ohio apartment on Saturday, leaving Muslim advocates calling it a hate crime and the man and woman claiming self defense.
One of the Somali-American women, Rahma Warsame, was beaten severely enough that she lost four teeth, was knocked unconscious, and suffered facial fractures and lacerations. The Ohio chapter of the Council on American-Islamic Relations says she was coming to the defense of another Muslim woman who was being berated with racial language by a white man when she was attacked.
Samantha Morales, 31, part of the couple, says she was attacked with a taser. Police said they found her lying face-down at the scene and that a taser was recovered from a person with the group of Somali-Americans.

Police, though, don't seem to know exactly what happened, saying there were too many people involved. Officials said they are still investigating, that no one has been arrested, and that so far it is not being classified as a hate crime.
A photo has widely circulated on social media showing Warsame recovering at Riverside Methodist Hospital Hospital, where she also happens to work.

CAIR said that witnesses — who they have not named and have refused to identify to BuzzFeed News — heard Warsame's alleged attacker scream "you all will be shipped back to Africa" before the alleged beating.
Jennifer Nimer, executive director for CAIR-Ohio, said at a press conference held by friends of Warsame and local Somali leaders that Warsame was attempting to intervene between an argument with a white male and another Somali-American when the alleged attack occurred.

In a video by an ABC affiliate in Columbus — that has since been taken down but remains cached — an alleged attacker, Ricky Boice, said that the altercation occurred because he was protecting his girlfriend from "seven men and 12 to15 women" who had surrounded her. In the short news video, Boice's girlfriend also alleges that she was punched by "four or five different guys."
In an interview with BuzzFeed News, Boice's girlfriend, Morales, 31, says the altercation started when she heard, and later saw, a child being beaten with a shoe by a Somali woman. Morales said the Somali woman, who was "not the woman busted up in the hospital," came back later with a stick, had a verbal confrontation with her, and then came back again, and was assaulted with a taser gun.
"The next thing you know I'm getting tased, and four or five Somali men were beating me on the ground," Morales claims, adding that Boice came "out of defense for protecting myself and himself."

In the local news video, when the reporter asks Boice, "Did you hit her?" referring to Warsame, Boice said, "Oh I know for a fact I hit somebody. So, I mean I'm sure I did."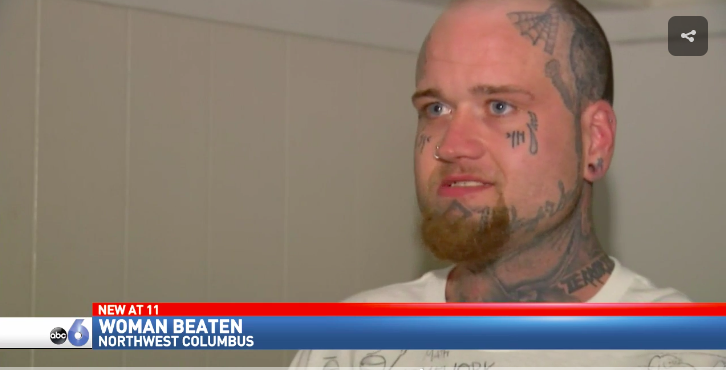 Sergeant Rich Weiner, of the Columbus Police Department, told BuzzFeed News "it is still under investigation, the incident." He added, "There are conflicting statements, there were a lot of people that were involved. There was no indicators as to who was the instigator. It remains under investigation."

According to the police incident report, obtained by BuzzFeed News, no one was arrested "due to conflicting statements from the involved parties the primary aggressor was not able to be identified." The report also states that the incident was not a hate or bias crime.
A statement by Columbus Police Department released on Monday afternoon about an incident that has "generated rumors and speculation throughout social media. After receiving multiple calls, police were dispatched to the scene where they witnessed one woman "lying facedown" in a doorway, with a man who identified himself as her husband, and told police she was assaulted "with a device similar to a taser." A taser gun was also listed in the report, and belonged to a Muna Warsame, who an attorney for CAIR-Ohio said has no relation to Rahma Warsame, the woman in the hospital.
The statement also said that another woman was sitting, bleeding from her mouth, and told officers she was "assaulted by a man." BuzzFeed News has reached out Ricky Boice on social media and by phone but did not hear back at time of publication.

The police statement also said there was no evidence that this incident "involved any type of bias which would constitute the incident being investigated as a hate crime."
"After what happened last week in Portland, police across the country should be sending a strong message that hate crimes will not be tolerated," said Nimer, of CAIR, at the press conference outside the hospital where Warsame was recovering. "We are asking law enforcement to investigate this as a hate crime and to bring the perpetrator to justice immediately before he commits another act of violence."

Nimar accused Boice if having a knife at one point. According to the police report, a "kitchen knife" was recovered at the scene, and its owner was listed as "unknown."