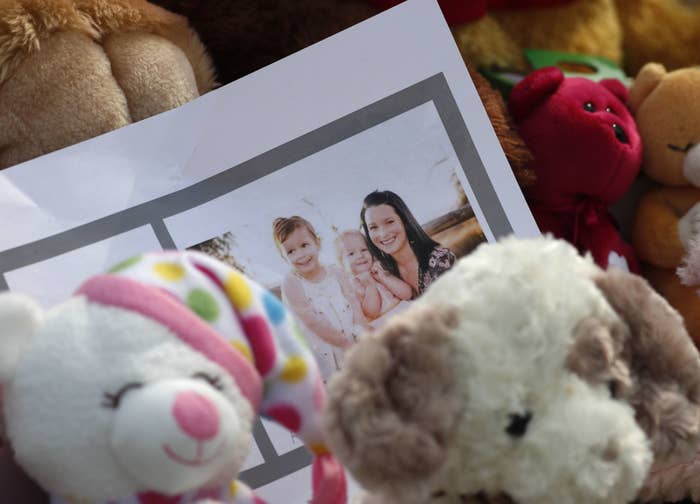 A Colorado man who publicly pleaded for the safe return of his wife and children on TV after they disappeared has been sentenced to three life sentences in prison for their deaths Monday.
Christopher Watts, 33, pleaded guilty to murder in November in a deal with prosecutors to avoid the death penalty for killing his wife, 34-year-old Shanann Watts, and their two daughters, 3-year-old Celeste and 4-year-old Bella.
Watts also pleaded guilty at the time to unlawful termination of a pregnancy, as Shanann was pregnant with a boy when she was killed.
In the courtroom, Watts hung his head as his former father-in-law Frank Rzucek spoke before his sentencing.
"You may have taken their bodies from me but you will never take the love they had for me," Rzucek said, occasionally crying.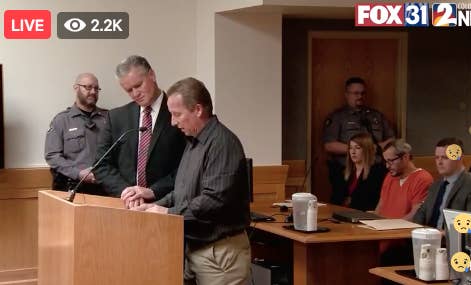 "You monster, you thought you would get away with this. You carried them out like trash," he said.

"I could objectively say this is perhaps the most inhumane and vicious crime that I have handled out of the thousands of cases I have seen," the judge said before his sentencing. "Nothing less than a maximum sentence would be appropriate."
Shanann Watts and her two children, Bella and Celeste, were reported missing in August after a friend did not hear back from her. Authorities later said they had found and identified Shanann's body.
During the frantic search for his family and a day before he was arrested, Watts said in an interview with a local ABC affiliate in Denver that he had an "emotional conversation" with his wife after she got back from a business trip early Monday.
"I hope that she's somewhere safe right now and with the kids," Chris Watts said in an interview posted online.
"Shanann, Bella, Celeste, if you're out there, come back. If somebody has her, please bring her back. I need to see everybody, I need to see everybody again. This house is not complete without everybody here. Please give her back," he said at the end of the interview.
Following a multi-agency investigation that included local police, the Colorado Bureau of Investigation, and the FBI, Chris Watts was arrested for his family's death. His daughter's bodies were found in oil barrels in a facility where Chris Watts worked and Shanann's body was found in a shallow grave.