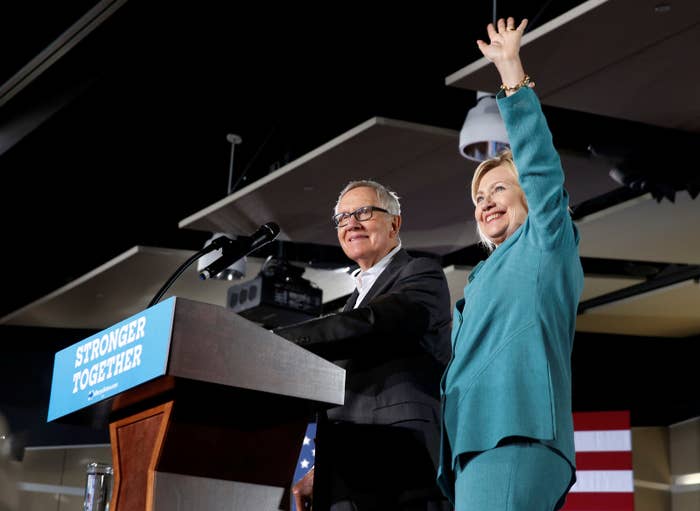 Senate Democratic leader Harry Reid joined Hillary Clinton's campaign Sunday in fighting back against the "inappropriate," "unprecedented," and "puzzling" move by FBI Director James Comey to go public with an investigation into new emails related to the probe into her use of a private email server.
The new emails, uncovered during an investigation into disgraced former Congressman Anthony Weiner, husband to top Clinton aide Huma Abedin, have rocked the presidential race since Comey informed Congress of their existence on Friday.
Harry Reid, the Senate Democratic leader, said he believes that Comey may have been in violation of a federal law, according to a letter he wrote to the FBI director.

Reid said Comey's actions may have violated the Hatch Act, a federal law that restricts officials from using their role to sway an election. "Through your partisan actions, you may have broken the law," the letter reads.

The senator alleged Comey was in possession of "explosive information" connecting Donald Trump to Russian officials but was choosing not to release it.
Reid reminded Comey that he supported the FBI director even when Republicans tried to filibuster his nomination and subsequently delay his confirmation, because, Reid writes, "I believed you to be a principled public servant."
"With the deepest regret, I now see that I was wrong," Reid wrote.
Clinton campaign chairman John Podesta also said Sunday that Comey had acted prematurely by not waiting until the FBI had more information on the emails, calling the director's announcement "inappropriate" and an "unprecedented step."
"This is something that has been tossed into the middle of the campaign," Podesta said. "We would have preferred that that not happen, but now that it has happened, we would prefer that Mr. Comey come forward and explain why he took that unprecedented step."
"[Comey] might have taken the first step of actually having looked at them before he did this in the middle of a presidential campaign, so close to the voting," he added.
The campaign also circulated a letter from former Attorney General Eric Holder and dozens of other former Department of Justice officials and federal prosecutors about their concern that Comey had breached protocol.
"Many of us have worked with Director Comey; all of us respect him," the letter said. "But his unprecedented decision to publicly comment on evidence in what may be an ongoing inquiry just eleven days before a presidential election leaves us both astonished and perplexed."
In addition, Congressman Steve Cohen called on Comey to resign.
"Comey's recent public comments of former Secretary of State Hillary Clinton and her emails, apparently before seeing any evidence, and against the advice of the Juice Department according to press reports, and even, some have suggested, in violation of the Hatch Act, make it clear that for the good of the FBI and the Justice Department, he should resign his position effective immediately," Cohen said in a statement.
The renewed email investigation was sparked by a separate FBI investigation into Weiner, after it was revealed that the former congressman allegedly exchanged sexually explicit texts with an underage girl. Weiner has denied those allegations.
The emails in question were reportedly found on a computer used by both Weiner and Abedin. The couple announced they were separating in August after the New York Post published lewd photos Weiner sent another woman.
CNN reported on Sunday that Clinton and Abedin's lawyers were in talks with the Justice Department and the FBI about the bureau's approval to search Abedin's emails.
The Wall Street Journal reported that up to 650,000 emails were found on Weiner's laptop and said "metadata on the device suggests there may be thousands sent to or from the private server that the Democratic nominee used." The investigation will take, at a minimum, weeks to complete, the newspaper reported.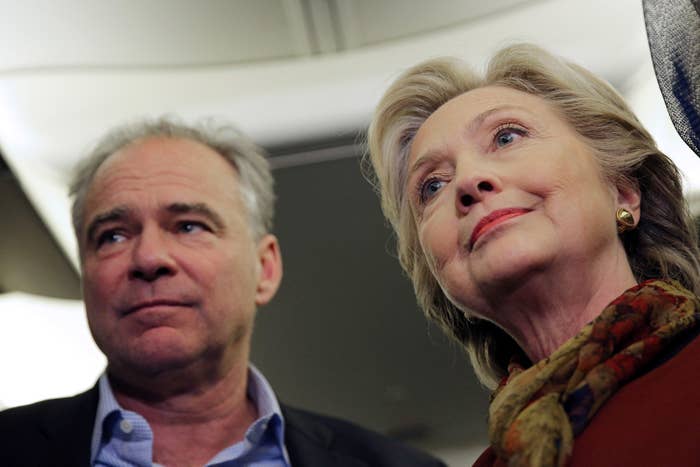 Clinton's running mate, Tim Kaine, on Sunday also called Comey's actions "unprecedented," adding that they were a "violation of normal Justice Department protocol." The Washington Post reported Saturday that DOJ officials had advised Comey against going public for fear of being viewed as meddling in the election.
"Now, this is an unprecedented move...because it happens close to an election which is in violation of normal Justice Department protocol," Kaine told ABC News, "and it involves talking about an ongoing investigation which also violates the protocol and as far as we know now."
In addition to calling Comey's announcement "puzzling," Kaine also said he questioned why the FBI director would release information before seeing the emails in question himself.
"Eleven days before an election, why would you talk about an ongoing investigation?," Kaine said.
"I just have no way of understanding these actions. They're completely unprecedented. And that's why I think [Comey] owes the American public more information."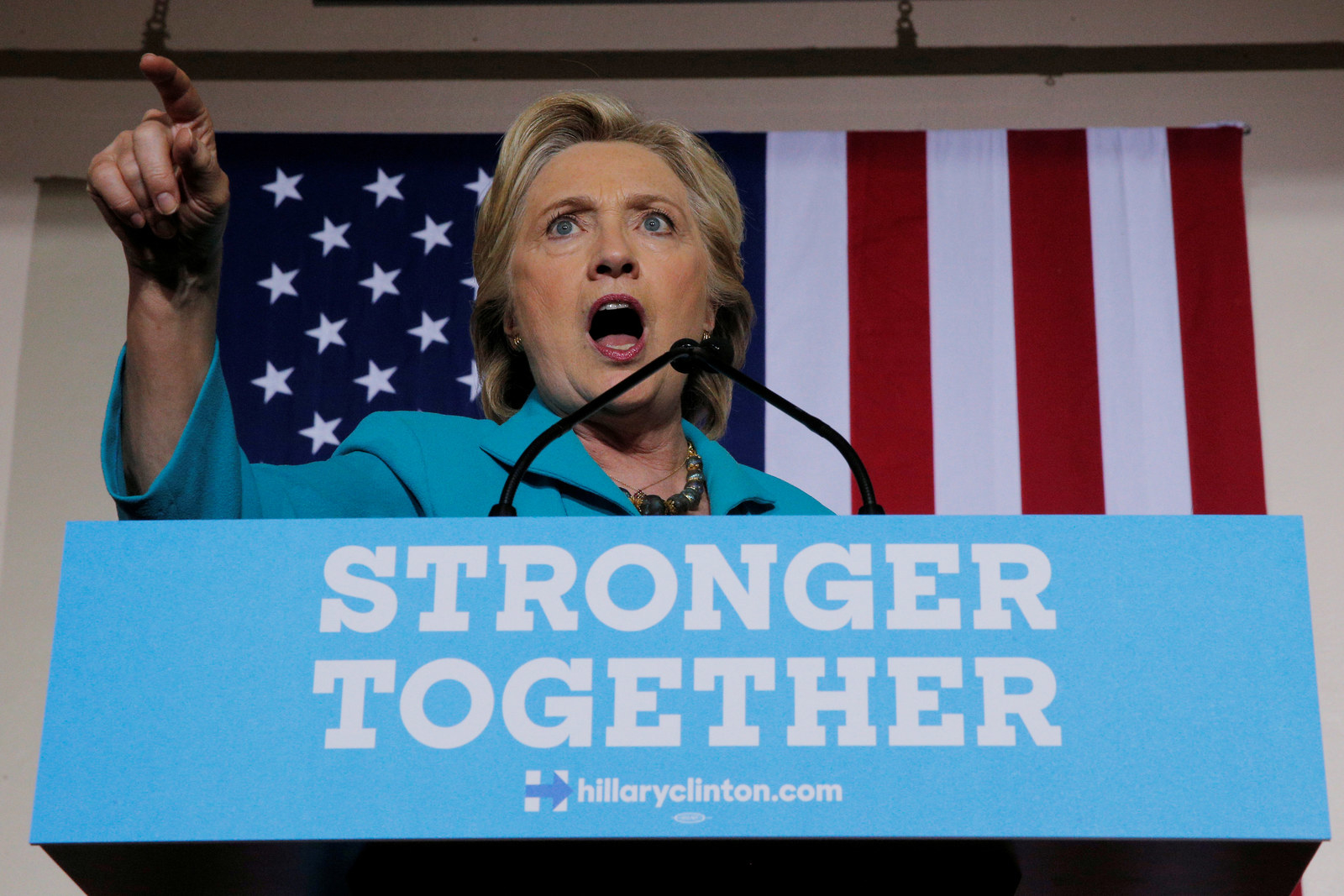 The coordinated campaign offensive against the Comey announcement comes a day after Clinton herself told supporters in Daytona Beach, Florida, on Saturday, the announcement was "not just strange — it's unprecedented."
The candidate also said that Comey's disclosure was "deeply troubling," and that "voters deserve to get the full and complete facts."
Her campaign on Sunday tweeted a video to supporters, calling Comey's original letter to Congress "unbelievably vague" and "light on facts."
Also on Sunday, Fox News anchor Chris Wallace repeatedly grilled Clinton campaign manager Robby Mook on whether the candidate had asked Abedin about the contents of the emails.
Mook said Wallace was "making an inference" that Huma Abedin knew of the emails.
Wallace pressed on: "Well, I'm asking you a direct question. Has Secretary Clinton asked Huma Abedin what was on the laptop that she shared with her husband Anthony Weiner?"
"She hasn't," Mook replied, adding that even the notion that the emails were related to Abedin was a hypothetical.
"Why on earth wouldn't Clinton say to her personal aide was there any stuff on your laptop, and what was it?" Wallace asked
"There's nothing about Huma Abedin in the letter that was sent out," Mook said, adding that it was on Comey to release that information.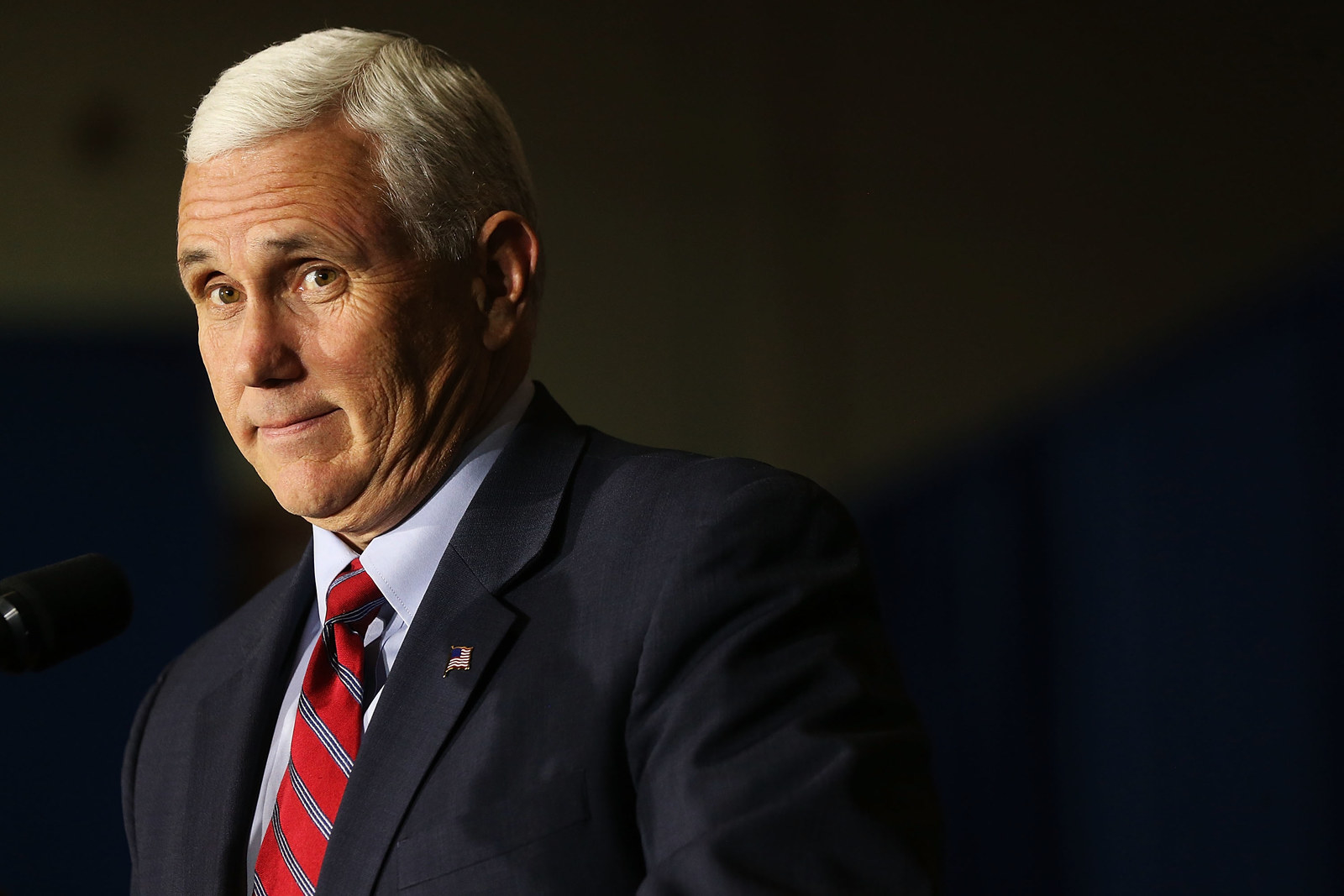 The Trump campaign meanwhile on Sunday continued to revel in the chaos Comey's announcement had caused, seizing on the investigation as evidence of Clinton's untrustworthiness.
Republican vice presidential candidate Mike Pence told CBS News that the FBI's original decision in July finding Clinton hadn't broken the law with her private server use was "deeply troubling."
Pence insinuated that a meeting between former President Bill Clinton and Attorney General Loretta Lynch on a plane in June had somehow influenced that decision.
"But we commend the FBI and the director on their decision to keep their word to the Congress and move forward," Pence said of Comey's Friday announcement.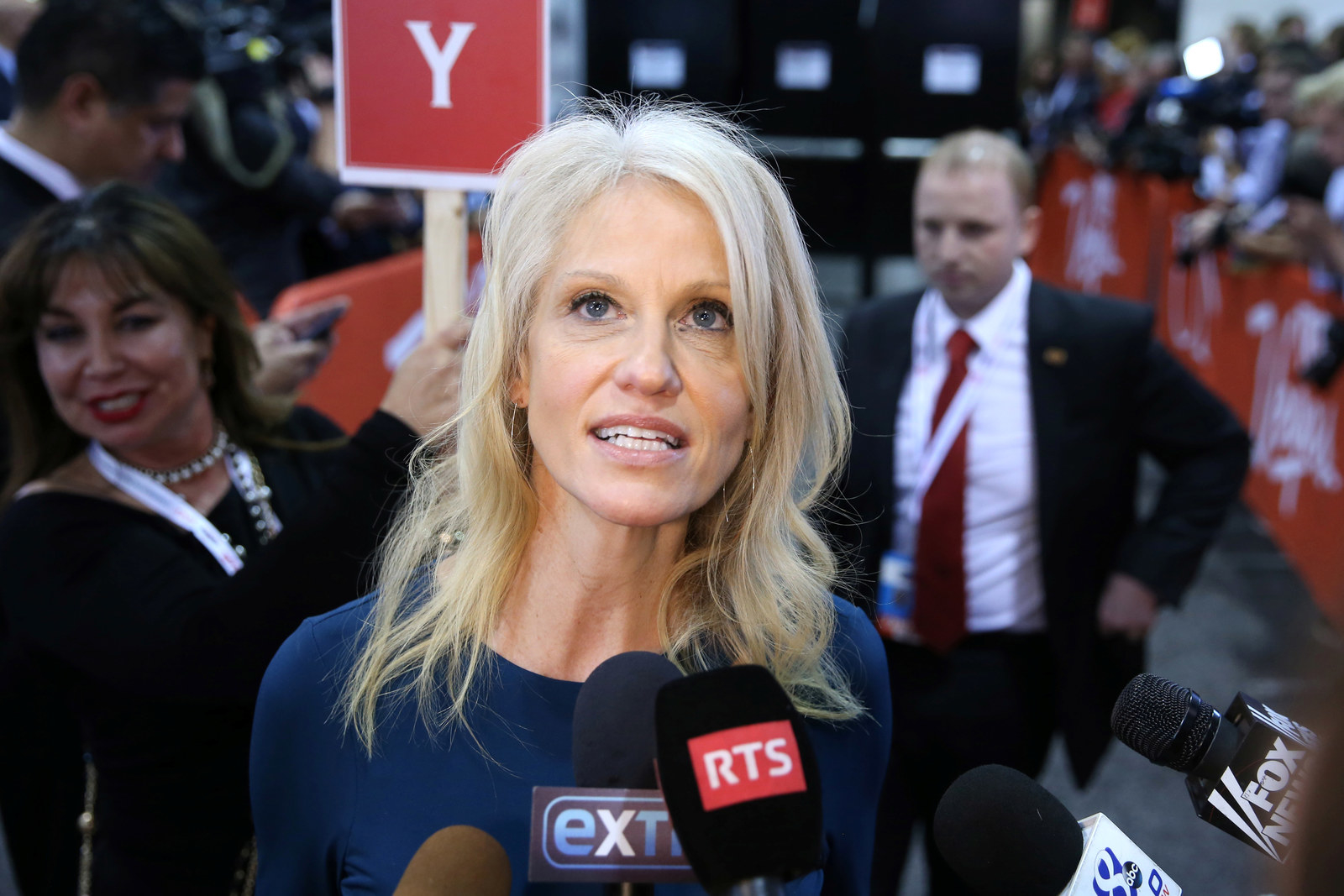 Seizing on the opportunity to open renewed attacks against the Democratic candidate nine days before the election, Trump campaign manager Kellyanne Conway told ABC News that a "constant cloud of corruption follows Hillary Clinton."
Defending Trump's recent claims that the Clinton email investigation was worse than the Watergate scandal, Conway said, "For the FBI to make this remarkable move 11 days before the election means there must be something there."
Comey has said only that the emails "appear to be pertinent to the investigation."
"Hillary Clinton could put this all to rest today by asking Huma Abedin to tell us all what is in those emails?," Conway said, adding the email investigation was not a "vast right-wing conspiracy."
"We know that this is an investigation because her husband is sexting a 15-year-old girl in North Carolina. That's how we got back to this place," Conway said.