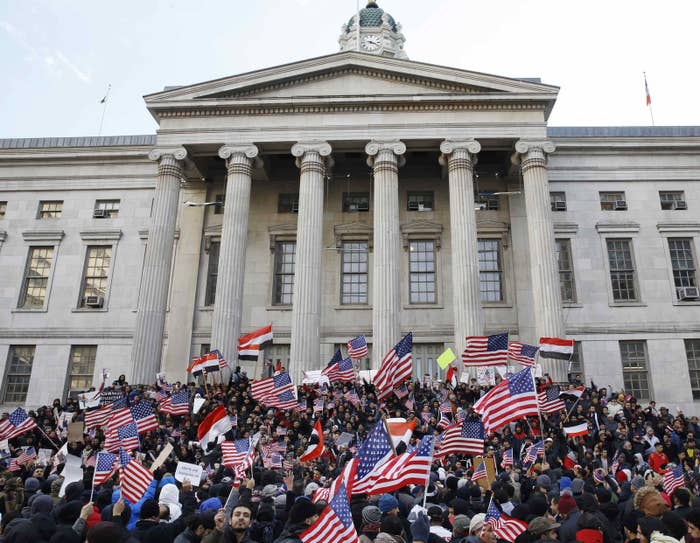 Leading Muslim advocacy groups are preemptively trying to insulate themselves from anticipated attacks that they are connected with the Muslim Brotherhood after reports that White House advisers are discussing designating the brotherhood as a foreign terrorist organization.
Well-funded anti-Muslim groups in the US like the Center for Security Policy and ACT for America — once fringe elements of the conservative movement that now have a central place within the executive branch — have contended for years that large and prominent American Muslim organizations like the Council on American-Islamic Relations, (CAIR), the Muslim Public Affairs Council (MPAC), and the Islamic Society of North America (ISNA) are all fronts for, or have been heavily infiltrated by, the Muslim Brotherhood.
Those groups all told BuzzFeed News they are not connected to the brotherhood — and added it was absurd they are once again in a position where they have to defend against those charges.
"This initiative is about domestic control of Muslim groups. You can simply call it Muslim ban 2.0," said Corey Saylor, director of the Department to Monitor and Combat Islamophobia at the Council on American-Islamic Relations.
"The Muslim Brotherhood affects CAIR the way a dust storm on Mars impacts the weather in Washington, DC," Saylor said.
"Not just CAIR, but every Muslim organization in this country has been subjected to extreme vetting, under Bush and Obama, over the last 16 years," Saylor said. "Every rock has been turned over multiple times, so if Trump comes after Muslim groups now, it will be a witch hunt."
Initial reports indicated the designation could be an executive order that comes as early as next week, but has been postponed due to opposition from the State Department and the National Security Council, in addition to the fallout from the bungled executive order banning refugees, the New York Times reported. Reports indicate the designation could be an executive order that comes as early as next week. The reported discussions come after a recently leaked CIA memo from Jan. 31 that says the Muslim Brotherhood "rejected violence as a matter of official policy and opposed al-Qa'ida and ISIS," and that any such designation "may fuel extremism."
The primary concern within American Muslim organizations is that if the Muslim Brotherhood is declared a terrorist organization, any group accused of being linked to it could effectively be shut down without judicial review.
Wadie Said, a professor of law at the University of South Carolina who has written a book on terrorism prosecutions, said the foreign terrorist designation process needs to satisfy three categories.
"The Secretary of State, in consultation with Treasury Department and possibly Homeland Security, makes a determination that a group is, A, foreign, B, engaged in terrorist activity, and C, that terrorist activity affects the security of US nationals or US national security," Said said, adding that the last factor encompasses a great deal of activity. "The finding behind a designation is not reviewable, and therefore those accused of it cannot adequately challenge it."
Any insinuation that MPAC is connected to the brotherhood is "completely baseless," said Rabiah Ahmed, the group's communications director. "I think that especially in the age of fake news this is concerning, even though these conspiracy theories have been in existence for years now.
"It does stem from those on the fringe," Ahmed said. "Even though these people are no longer on the fringes, and are now in positions of power and influence, the reality behind these claims is still that they are not true."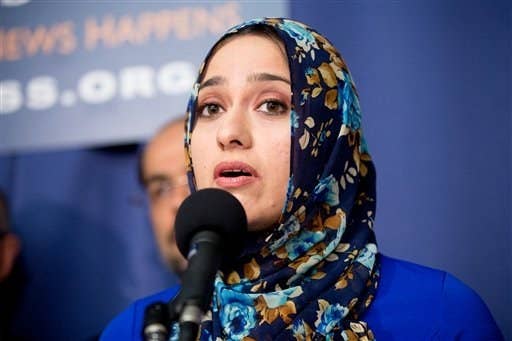 Azhar Azeez, president of the Islamic Society of North America, the largest American Muslim religious organization in the US, said, "Very clearly and loudly I want to say that we have nothing to do with the Muslim Brotherhood."
He added that said that any effort to associate his group with the brotherhood is simply the "work of very certain groups, with vested interests, that want to harm the work American Muslims are doing," and that it's tantamount to modern-day McCarthyism.
"We have nothing to fear because we have done nothing wrong, and have utmost regard for the law of the land, and for the rights of all citizens," Azeez said.
The Muslim Brotherhood was founded in Egypt in the late 1920s, where it still holds a sizable yet fractured and decimated leadership following its removal from power after a military coup in 2013. Still, it is a force in the Muslim world, crisscrossing borders and nations, advocating for Islamic law in all facets of life.
Though the group renounced violence decades ago, former members have gone on to form terrorist organizations like al-Qaeda, and spin-off groups like Hamas, adding to the controversy around it. Still, many experts, intelligence agencies, and think tanks, in addition to Western governments like the US and UK, do not consider the group a terrorist organization. The leaked CIA memo from January also details how a designation on the group would undermine the group's current nonviolence stance and would help fuel anger and possible recruitment for violent terror groups like ISIS and al-Qaeda.
"The Muslim Brotherhood is a totalitarian hate group that hails violence and makes common cause with terrorists ideologically, but does not, traditionally, direct terrorist violence," said Eric Trager, a fellow at The Washington Institute, and an expert on Egyptian politics and the Muslim Brotherhood in Egypt. "It doesn't meet the smell test" of a possible foreign terrorist organization designation, he added.
Trager, who was in Egypt during the revolution in 2011 and wrote Arab Fall, a book on the Muslim Brotherhood, emphasized that the brotherhood is not a single organization, and instead is a movement comprised of different organizations that at times are deeply divided. Trager added that the group, which was unable to hold power in Egypt, where it's strongest, is unlikely to put US national security at risk.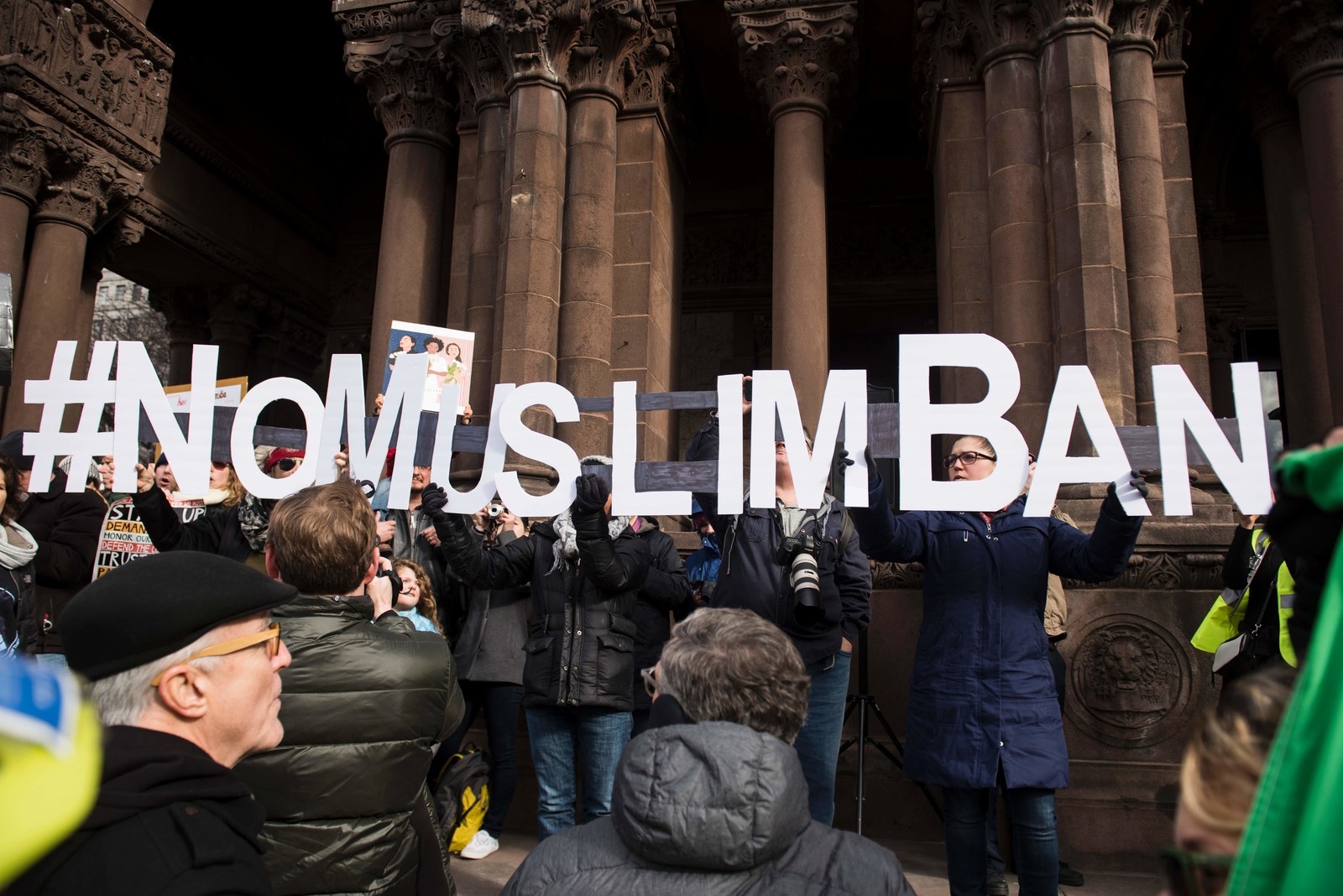 Accusations of affiliation of American Muslims would have "serious legal and reputational implications for any number of prominent, mainstream civic and political organizations," Faiza Patel, the co-director of the Brennan Center's Liberty and National Security Program at NYU, and Michael German, a former FBI agent and current fellow at the center, wrote in January.
Alleging connections to the Muslim Brotherhood has long been a smear tactic used against prominent Americans (such as Clinton aide Huma Abedin and conservative anti-tax advocate Grover Norquist) and a number of mainstream Muslim civic and political organizations," they wrote. "Significant sections of Muslim civil society could be affected, including those who provide religious, charitable, or social services in the U.S. as well as the Middle East, South Asia, Africa and around the world."
Aside from the possibility of an executive order for the State Department to designate the Muslim Brotherhood as a foreign terrorist organization, over the years members of Congress have also tried, and failed, to do the same — four times. The most recent and fifth attempt came in January when Senator Ted Cruz and Rep. Mario Díaz-Balart introduced the "Muslim Brotherhood Terrorist Designation Act of 2017."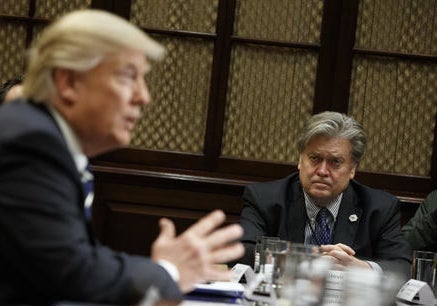 President Trump has surrounded himself in the White House with advisers and officials who hold the belief that the Muslim Brotherhood already has, and intends to, infiltrate American society at all levels.
President Trump's Chief Strategist, Steve Bannon, called the Muslim Brotherhood "the foundation of modern terrorism," according to an outline of a 2007 documentary movie Bannon sought to make about Muslims taking over America, obtained by the Washington Post. Bannon's media organization, Breitbart News, has constantly decried the dangers of the Muslim Brotherhood.
The deputy assistant to President Trump, Sebastian Gorka, is an anti-Muslim counterterrorism expert and the former national security and foreign affairs editor at Breitbart News. He wrote an article in November 2014 headlined, "Muslim Brotherhood Overruns National Cathedral in DC," that referred to an event where CAIR and ISNA, and other Muslim groups were invited to pray at the cathedral in Washington, DC.
Katherine Gorka, Sebastian's wife, who was recently appointed to the landing team at the Department of Homeland Security, has previously advocated for legislation that would designate the Muslim Brotherhood a foreign terrorist organization.
And Michael Flynn, a retired US Army lieutenant general and national security adviser to the president, also has close affiliations with groups that advocate for the designation. Flynn once referred to Islam as a "cancer" and said that "Islam is a political ideology" that "definitely hides behind being a religion" at a speech in Dallas.
Other growing, influential, and well-financed anti-Muslim groups, like ex-Pentagon official Frank Gaffney's Center for Security Policy, which has received over $7 million in funding since 2001, have furthered conspiracy theories that have long contended that Muslim Brotherhood has infiltrated the US government, society, and even possibly the presidency. Gaffney is perhaps one of the most prolific pushers of the conspiracy theory. In addition to once serving as Senator Cruz's foreign policy adviser, Gaffney has appeared on Bannon's Breitbart radio program 34 times, the New York Times reported. In 2015, then-Senator Jeff Sessions, now Trump's attorney general, was given the Center for Security Policy's "Keeper of the Flame Award."
"The people advising Trump had made this very clear that this has been their desire for a decade now," said Saylor, at CAIR, referring to the many who have the president's ear. "We'll have to see what develops. At the end of the day, we are used to accusations."