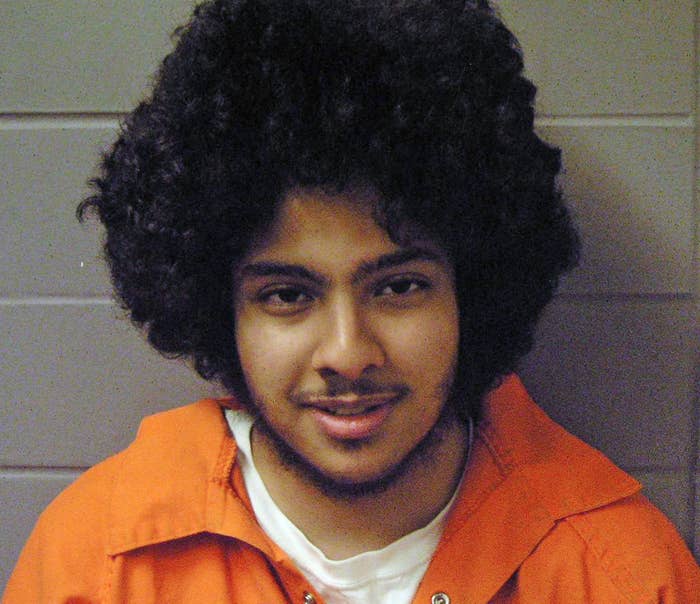 A federal judge on Thursday ruled that a Chicago man accused of attempting to detonate a bomb outside a bar in 2012 is not currently mentally fit to stand trial, due in part to his belief in the Illuminati and reptilian overlords.
Adel Daoud, now 22, has repeatedly spoken and written about the conspiracies and appears to be mentally unhinged, U.S. District Judge Sharon Johnson Coleman said in court, The Chicago Tribune reported.
"It appears that his belief in the Illuminati, the Freemasons, and lizard people is sincere and escalating," she said.
Daoud was ordered to spend three-months at a mental facility for evaluation because he "lacks rational understanding at this time."
Daoud, who was arrested when he was 18, will be re-evaluated later to ascertain if he remains unfit to stand trial, the judge added.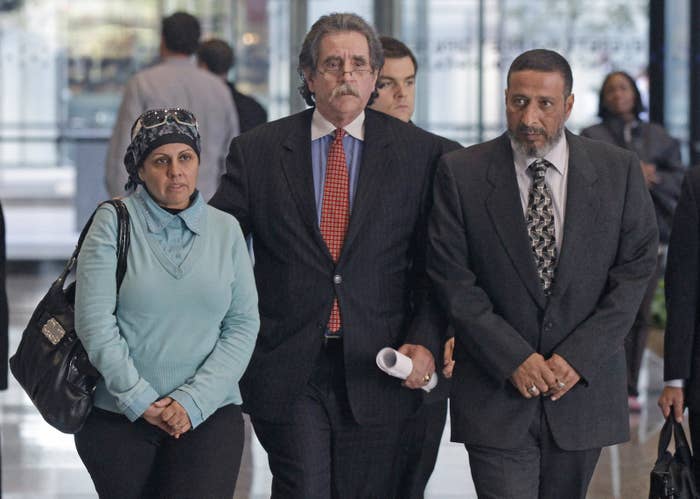 In a written decision, Coleman wrote that she had "no doubt as to Daoud's factual understanding of the proceedings against him," but believes that he "lacks a rational understanding" of them, Chicago Sun-Times reported.
Prosecutors argued last week that Daoud's behavior on the stand demonstrated that he was indeed competent to stand trial.
Daoud has reportedly had several "loud outbursts" in court, including an incident last week at a competency hearing where be began "giggling and doing impersonations," according to Chicago's NBC 5.
Two undercover FBI agents contacted Daoud in 2012 after he distributed content online that "related to violent jihad and the killing of Americans," according to a criminal complaint.

After Daoud allegedly "sought guidance regarding whether to carry out a terrorist attack in the United States, relying principally on internet," the two undercover online agents offered to introduce Daoud to their cousin in New York.
The cousin was another undercover FBI agent who met with Daoud several times. In September 2012, the undercover agent supplied Daoud with an inert explosive device, prosecutors say. They then traveled to downtown Chicago, where Daoud allegedly parked a car containing the device outside of a bar and attempted to detonate the explosive.
He was subsequently arrested and charged with one count of attempt to use a weapon of mass destruction and one count of attempt to damage and destroy a building by means of an explosive, according to the US Attorney's Office.
Daoud — who testified that he believes he was targeted because he is Muslim — has since been charged with soliciting the murder of the undercover FBI agent involved in his case and attacking an inmate last year, the Tribune reported.

Critics have questioned the government's targeting of terror suspects with mental illness or criminal records, as well as the ease with which investigations can veer into entrapment.
It is unclear from the complaint if Daoud exhibited any signs of mental illness during the undercover operation, or if symptoms were exhibited after his imprisonment.
"In a close case, such as this, where there is a family history of significant mental illness, the defendant has been incarcerated since he was 18, has spent much of that time in the [Special Housing Unit of the Metropolitan Correctional Center], and has been exposed to the suicide of his cellmate, the prudent course is to find that Daoud is incompetent," Coleman said, according to The Chicago Sun Times.
The "Special Housing Unit" referenced by the judge refers to Daoud's placement in solitary confinement. Earlier this year, a fellow prisoner in Daoud's cell committed suicide.
Psychiatrist Stephen Xenakis interviewed Daoud for psychiatric evaluations three times last year and found that Daoud has a mental disease "that renders him mentally incompetent," according to court documents obtained by NBC 5.
Xenakis also said that Daoud has "bizarre and paranoid thinking" and that the 22-year-old is "unable to assist properly in his defense."