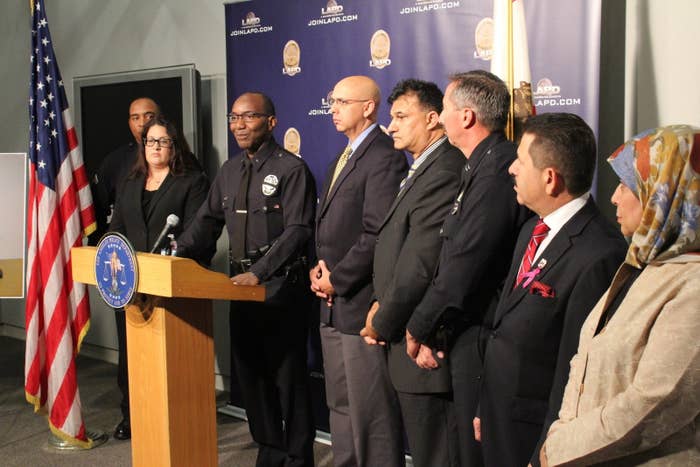 A Southern California man found has been arrested for allegedly making repeated threats against an Islamic mosque, the Los Angeles Police Department announced on Tuesday.
The man, identified as 40-year-old Mark Feigin of Agoura Hills, was arrested on Oct. 19 and charged with making terrorist threats against the Islamic Center of Southern California.
Authorities said numerous rifles, shotguns, and handguns, as well as several high capacity magazines and thousands of rounds of ammunition were found inside Feigin's home.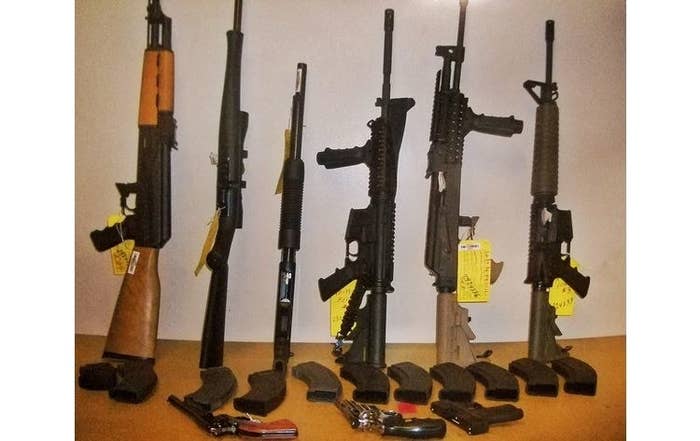 Feigin first came on the radar of law enforcement after he was linked to a call to the Islamic center on Sept. 19, where he left a message "peppered with vulgarity" where he "exposed his hatred for the muslim faith," Horace Frank of the LAPD said Tuesday.

The following day, Frank said Feigan called again, and told a man who answered the phone that he would kill him and other members of the Islamic center, adding again, that he hated Muslims and stated "his belief that Muslims will destroy the United States."
Detectives from the Major Crimes Division then obtained a search and arrest warrant for Feigin. He was arrested without incident, and the large number of firearms and ammunition were found at his home.
"This department will pursue hate crimes with the same vigor that we would a homicide," Frank said.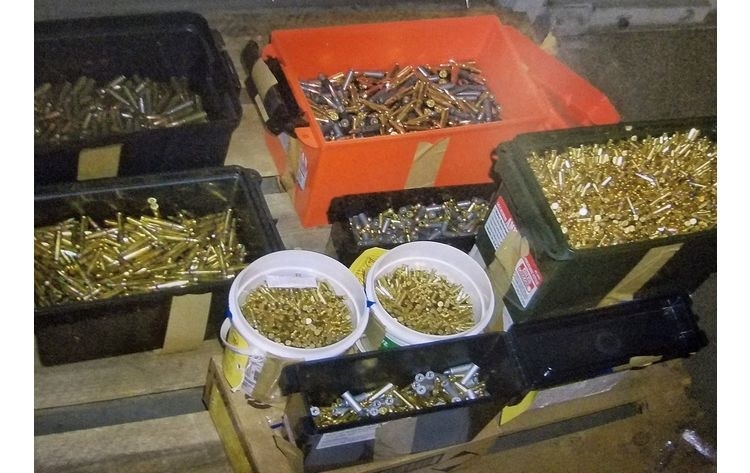 "The Islamic Center of Southern California has been a bit shaken by this event, there is no question about it," Omar Ricci, a spokesperson for the Islamic Center said at the press conference, but added that "this is not unusual."
"Unfortunately in today's political climate, such hate is not uncommon." Ricci said, adding that extra security measures will be taken at the Islamic center, which also includes a school.
Feigin is currently out on bail. His next court appearance is on Nov. 10.