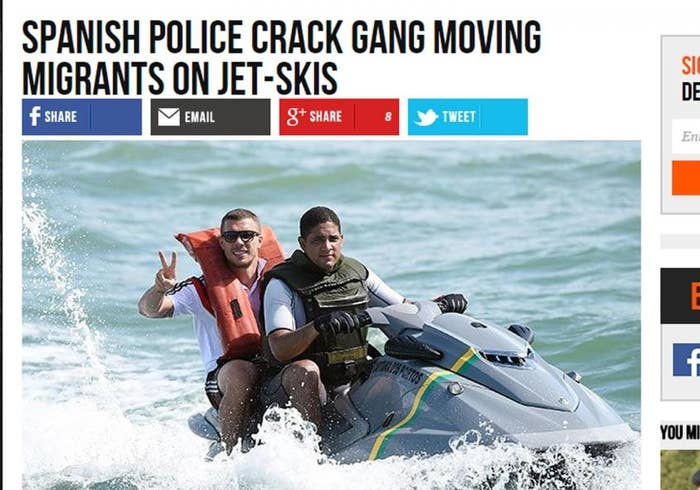 Conservative website Breitbart News has apologized to a German soccer star after using his photo in an article about gangs taking migrants from Morocco to Spain on jet skis.
The article, published Sunday, was headlined "Spanish Police Crack Gang Moving Migrants on Jet-Skis," and Lukas Podolski, a former Arsenal player, was featured in the main image attached to the story.
After sudden and widespread social media reaction, the photo was replaced and an editor's note added.
"This image appeared as an illustration of a person on a jet ski. Breitbart London wishes to apologise to Mr. Podolski," the statement read. "There is no evidence Mr. Podolski is either a migrant gang member, nor being human trafficked. We wish Mr. Podolski well in his recently announced international retirement."

The photo of Podolski is believed to have been taken in Brazil during the 2014 World Cup and has since been replaced with a photo of migrants from the Associated Press.