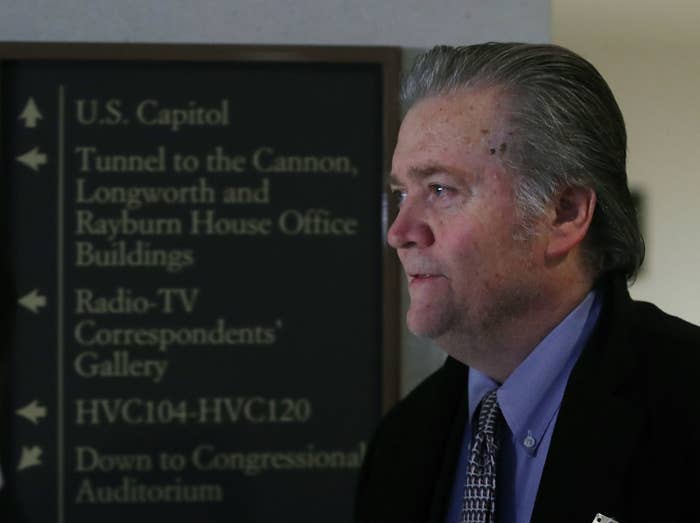 Steve Bannon was subpoenaed last week to testify before a grand jury in special counsel Robert Mueller's investigation into possible links between Trump associates and Russia, the New York Times reported on Tuesday.
Bannon, the former executive chairman of President Trump's campaign and one time chief strategist at the White House, was recently ousted as leader of far-right website Breitbart.
Citing "a person with direct knowledge of the matter," the Times reported that it was the first time Mueller has used a grand jury subpoena, which could be a "negotiating tactic" to get Bannon to agree to be questioned by investigators in the less formal setting of his office.
Mueller's office declined to comment on the report.

Also on Tuesday, Bannon was on Capitol Hill testifying before a closed-door session of the House Intelligence Committee. During the voluntary interview, Bannon was subpoenaed on-the-spot by the committee after he refused to answer questions relating to his tenure in the Trump White House, a source confirmed to BuzzFeed News.
Bannon reportedly cited executive privilege, and his lawyer told the committee that he would not answer any questions about his time with the Trump team after the election, including his time in the White House and on the transition team, Politico reported.
Bannon was still speaking with the committee as of 7 pm ET, nearly 10 hours after the hearing was scheduled to start.