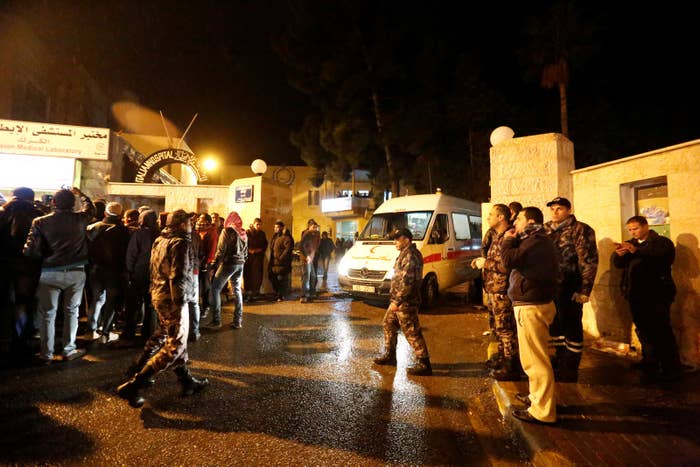 Multiple attacks in Jordan on Sunday killed at least 10 people, including one Canadian tourist, officials said, after gunmen opened fire on police and launched an attack on a medieval castle.
Gunmen are now believed to be holed up in Karak Castle, a Crusader fortress and a popular tourist destination, after attacking a police station there.
The dead include seven Jordanian security force members, two civilians, and a Canadian tourist, the Associated Press reported. A total of 27 people have also been wounded in the attacks.
According to a statement by Jordan's Public Security Directorate, the attacks began after a police patrol responded to reports of a fire in the town of Qatraneh in the Karak district, less than 100 miles south of the country's capital, Amman.
Upon arrival at the scene, officers were fired upon by unknown gunmen who later fled after injuring two policemen.
Another police convoy was attacked in the city of Karak, but no injuries were reported, according to the Public Security Directorate.
Gunmen also opened fire on a police station at the Karak castle, where, according to the officials, up to six gunmen are believed to be hiding.

There has been no immediate claim of responsibility for any of the attacks.
It is unclear if the three attacks were linked or were separate incidents perpetrated by multiple groups.
The BBC reported that tourists have been freed after police stormed the castle.
This is a developing news story. Check back for updates or follow BuzzFeed News on Twitter.