There Were No Survivors After A Puerto Rico Air National Guard Plane Crashed In Georgia
The cargo plane crashed near Savannah/Hilton Head International Airport while on a training mission, officials said.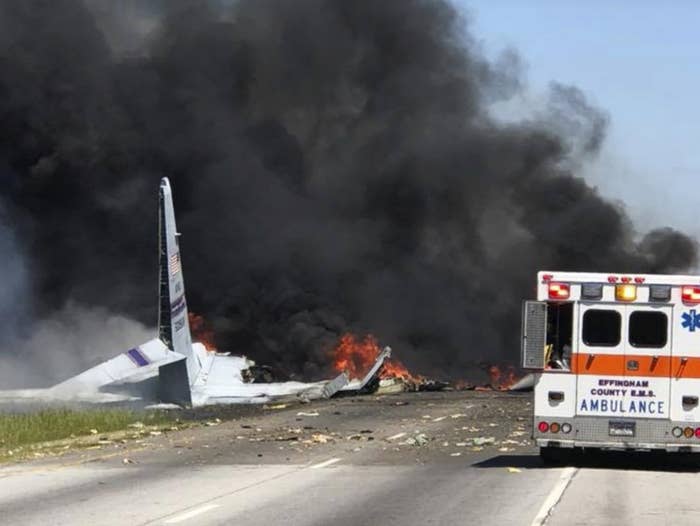 A Puerto Rico Air National Guard plane crashed Wednesday near Savannah, Georgia, leaving no survivors, officials said.
The National Guard announced that a US C-130 "Hercules" cargo plane crashed around 11:30 a.m. near the Savannah/Hilton Head International Airport while on what officials described as a training mission. The plane, part of the 156th Airlift Wing in Puerto Rico, was en route to Arizona.
Scott Cohen, the owner of trucking company near the airport, posted a video of the crash taken from one of his surveillance cameras.
In the video, the plane can be seen descending at a sharp angle before nosediving into the ground behind a hill. A large fireball followed by thick black smoke can be seen rising in the distance.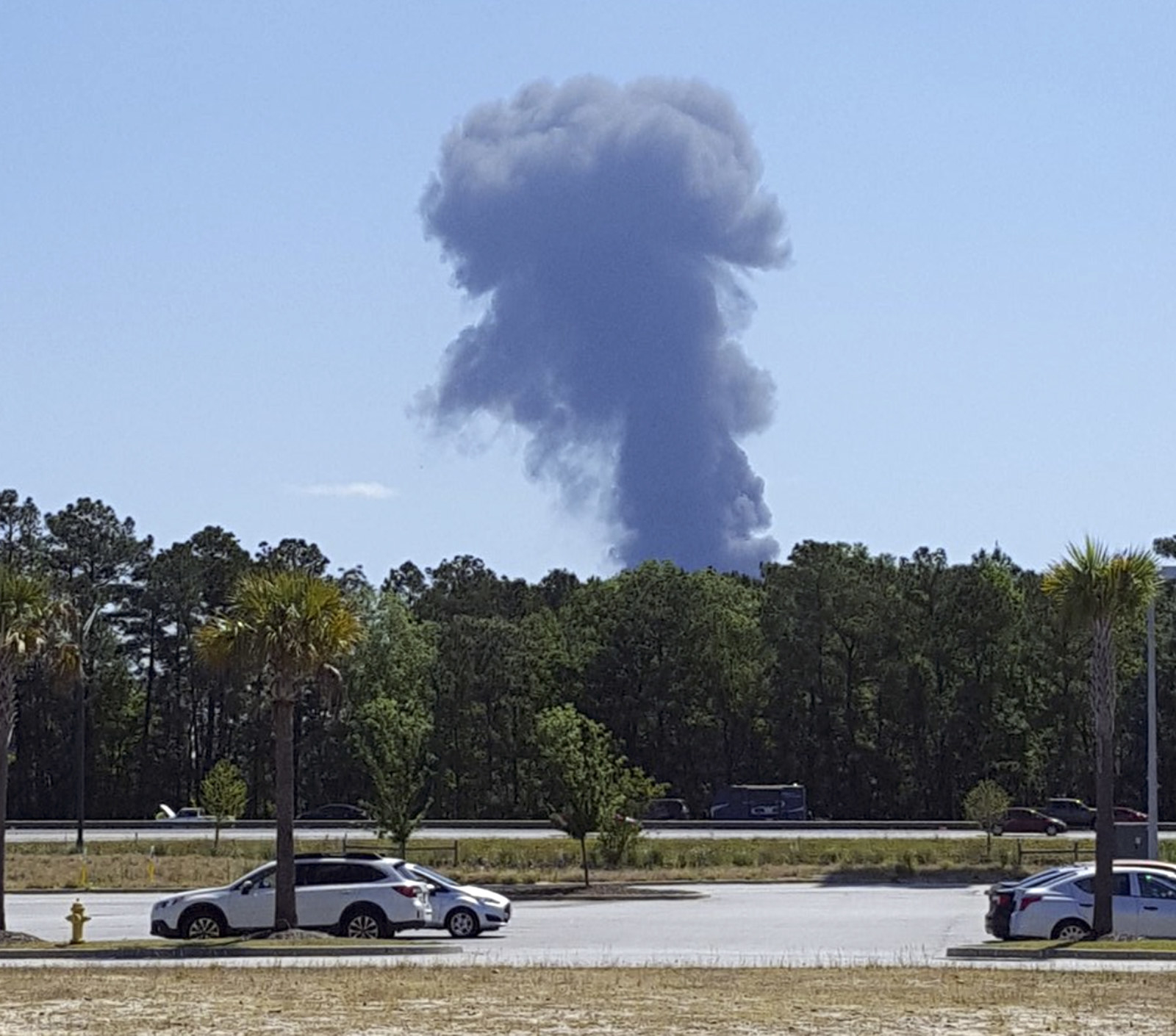 A spokesperson for the National Guard could not immediately be reached. However, a spokesperson for the Georgia Air National Guard's 165th Airlift Wing told the Associated Press at least five people were dead. Sgt. Noel Velez of the Georgia National Guard said nine people were on the plane, CNN reported.

Effingham County Sheriff's Department spokesperson Gena Bilbo would not confirm the number of fatalities Wednesday but told the AP, "To our knowledge there are no survivors."The names of the nine fallen Airmen are:

On Thursday, the Puerto Rico National Guard released the names of the nine airmen who died in the crash.
The victims include: the pilot, Maj. José R. Román Rosado of Manati, Puerto Rico, who served for 18 years; Maj. Carlos Pérez Serra, a navigator from Canóvanas, Puerto Rico with 23 years of service; 1st Lt. David Albandoz, the aircraft's co-pilot who was originally from Puerto Rico and served for 16 years; Senior Master Sgt. Jan Paravisini also from Canóvanas, who was a mechanic with 21 years of service; Master Sgt. Jean Audriffred from Carolina, Puerto Rico, with16 years of service; flight engineer Master Sgt. Mario Braña from Bayamón, Puerto Rico, with 17 years of service; Master Sgt. Víctor Colón, from Santa Isabel, Puerto Rico, with 22 years of service; loadmaster Master Sgt. Eric Circuns of Rio Grande, Puerto Rico with 31 years of service; and Senior Airman Roberto Espada from Salinas, Puerto Rico, who served for three years.
The plane, which crashed on Highway 21, didn't collide with any vehicles on the ground, Bilbo said.
In a tweet, President Trump said he was "briefed" on the crash and asked that people join him in "thoughts and prayers for the victims."

Photos from the crash site showed the smoking debris of the aircraft in the middle of a highway.

This is a developing story. Check back for updates and follow BuzzFeed News on Twitter.