Aziz started working for the US government in Afghanistan, his home, in December 2011. The Taliban, which controls his village, came for him shortly after. He immediately went into hiding, and over the past three years has missed weddings, funerals, and holidays, only seeing his parents in brief, secret meetings in a nearby city.
Aziz, who felt like he was a marked man, saw a way out: In 2013 he applied for a Special Immigrant Visa, which considers Afghans who do hazardous work for the US government, mostly as a result of the 17-year-old war effort. Though he is one of 17,000 applicants — up from 9,000 around this time in 2017 — waiting for a decision, he was optimistic that he could start a safe life in the US.
"I am lucky to have a good job," Aziz, a pseudonym to protect his safety, told BuzzFeed News in a call from Afghanistan. Still, he said, "I want my wife and daughter to live a life where we are not surrounded by bombs exploding and constant violence, and where we are free to be with our family members during happy and sad times."
But Aziz's application has dragged along for years with no decision. The SIV program has been plagued with chronic delays since it came into law in 2009 under the Obama administration. And now, under President Donald Trump's "extreme vetting" procedures, the process has slowed significantly.
And to compound matters, the Trump administration sent Congress a defense spending bill this year that requested about 4,000 SIVs. By the time Congress passed that bill, and Trump signed it, it included zero new SIVs — the first time ever visas were not replenished for a specific year. As one House aide told BuzzFeed News, while the White House may have requested the SIVs, it didn't provide a way to pay for them.
Aziz is jaded. "We Afghans, we do not forget our friends," Aziz said. "And that's what we expect from our allies in this war."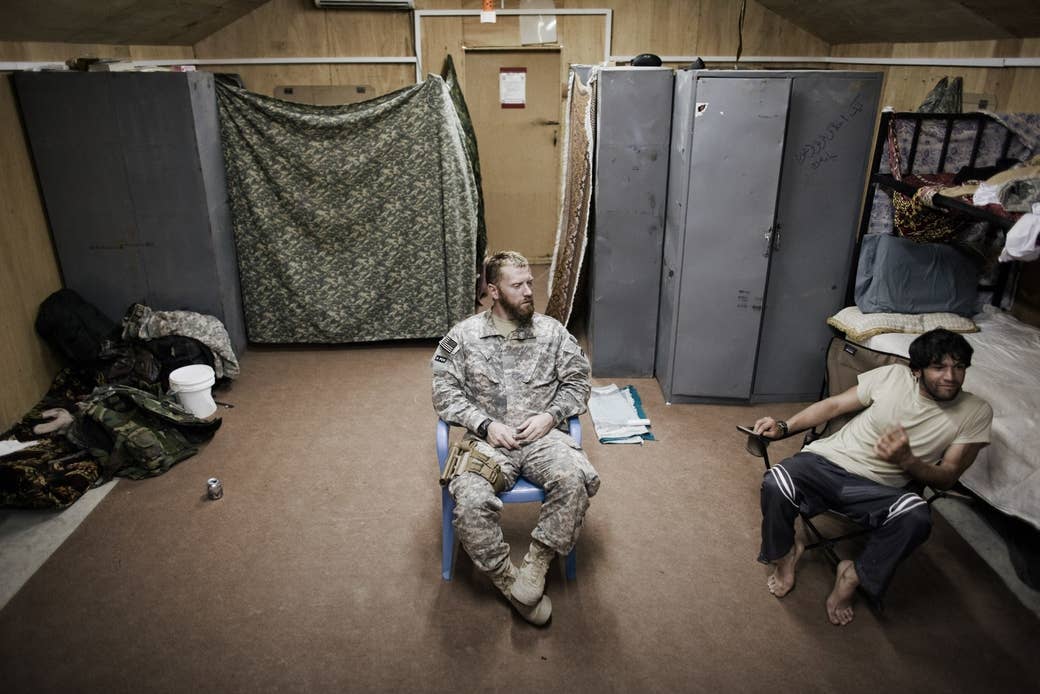 The long US military involvement in Afghanistan and Iraq came with a colossal need for assistance from its citizens to provide translation and other key tasks for the US government. Thousands of Afghans took the US up on it, some solely for the rare paycheck in a time of war and economic uncertainty. Others, like Aziz, took it for the genuine belief that their work would help their country.

The number of applicants has always outnumbered the slots Congress authorizes each year, and processing times were so fraught that in 2013, the rules were changed to say screenings needed to be completed in nine months at most. But many applicants, like Aziz, wait for years.
A total of 19,321 Afghans and Iraqis arrived under SIVs for the fiscal year from October 2016 to September 2017, according to the State Department. But after Trump's new vetting procedures for immigrants — including rigorous interviews and additional security checks on every aspect of immigration — were put into place, that number dropped by half. In fiscal year 2018 (from October 2017 to August 2018), just 9,662 people arrived under SIVs.
The Department of Homeland Security doesn't dispute this. When asked about the dip in SIV applicants who have done work for the US in the nearly 17-year war, a DHS official said the agency had "instituted new vetting procedures" to "close security gaps and take more of a risk-based approach to refugee admissions — making it harder for terrorists, criminals, and individuals seeking to exploit" the refugee program.
"Refugee applicants also undergo more thorough security vetting than ever before," the DHS official said. Lawyers familiar with Afghans working for the US said they already go through some vetting before they start their jobs.
(Though DHS repeatedly referred to "refugees" in its statements to BuzzFeed News about vetting procedures, a department official said SIV applicants are subject to "increased security/vetting standards overall for those seeking admission" — not just the vetting applied to refugees.)
A State Department official, when asked about the Trump administration's vetting procedures for SIV applicants, said it had "experienced temporary challenges in issuing SIVs this fiscal year." The official added that State is working with other government agencies to "resolve these issues and increase our processing of SIVs" for the rest of the year.
A White House official told BuzzFeed News the US is a "worldwide leader in humanitarian assistance," and that it is currently working to settle on a number of refugees admitted into the country "that serves the national interest, protects national security, safeguards U.S. workers and taxpayers, and advance[s] our humanitarian goals."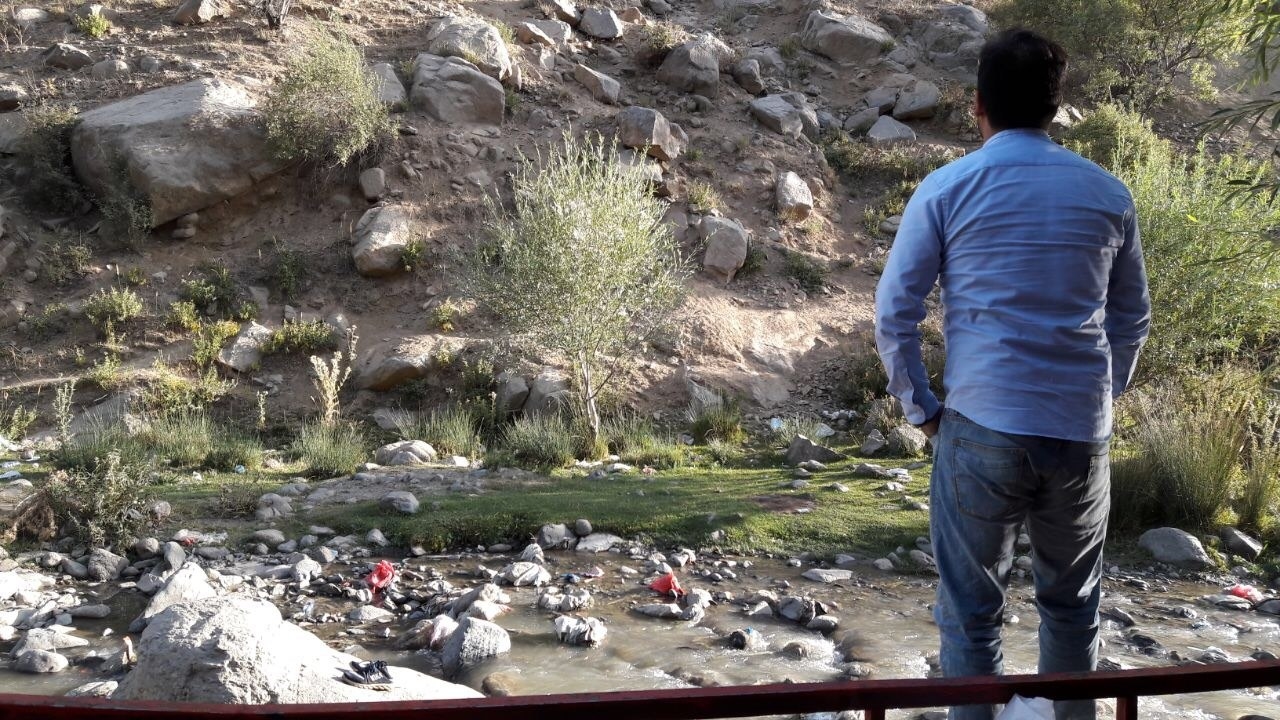 In 2012, Aziz began working for a US government contractor to improve how local governments collect taxes and build parks, sports stadiums, roads, bus terminals, and bus stands.

Aziz applied for an SIV in late 2013, not long after he got the call from his father. The Taliban had visited their village, his father said, and they were asking for Aziz's whereabouts. They said they'd heard he was working for the US forces or the Afghan National Army. They wanted to speak with him.
"The head of the Taliban in our area eventually told [my family I had to] leave my job immediately and appear before their court to defend myself," Aziz told BuzzFeed News.
Ever since that visit, Aziz went into hiding and has been in fear for his life.
"I cannot go home to my village," he said. "I haven't attended any weddings, any funerals, anything related to my own family."
Aziz last heard back from the SIV program over three years ago. He's begun seeing a psychologist and taking medication for the stress, fear, and uncertainty.
"I have seen [the Taliban] kill people on false info they have. From my friends, I have seen people receiving threats and some people have even escaped different dangerous incidents," Aziz said. He recounted a time when friends were taken out of a car at a Taliban checkpoint and interrogated, but it was their "good luck" that they weren't carrying documents or identification affiliated with their work with the US. It saved their lives.
But luck is chance, and the dangers are real.
Sakhidad Afghan, who began interpreting for US forces at 19, had been waiting for an SIV to be processed for three years when the death threats over his work began. After five years on the job, in March 2015, he was caught, tortured, and killed by the Taliban while traveling in search of another interpreter job in another province. His body was found on the side of the road with a Taliban flag in his pocket, warning his brothers, who also worked with the US, that they would be next. He was 25.
Concerned by the silence surrounding his SIV application, Aziz (referred to as John Doe-Alpha) joined a class-action lawsuit along with four other plaintiffs, brought by the International Refugee Assistance Project (IRAP) in June.


"The problem has always been plagued by a pretty lengthy processing time," Deepa Alagesan, a staff attorney with IRAP who worked with the law firm Freshfields Bruckhaus Deringer on the lawsuit, said. Processing delays have "been exacerbated in recent months."
"Our partners are waiting in danger," said Betsy Fisher, IRAP's policy director, "and our lawsuit asks the US government to keep its promise to them by making a decision on their applications."
In addition to the Trump administration's increased vetting, Congress has been bickering over the number of SIVs to allocate and how to pay for them.

In the past, there have been bipartisan efforts to increase the number of SIV slots. The 2017 National Defense Authorization Act, for example, initially allocated 1,500 spots. Lawmakers realized that wasn't enough, so Democratic Sens. Jeanne Shaheen, Richard Blumenthal, and Jack Reed and Republican Sens. Thom Tillis and John McCain added an additional 2,500 visas.
This year's defense bill has no new visas, though there is scant bipartisan movement afoot that could add them to other government spending bills.
"These Afghans have risked their lives to help the U.S. mission and Congress has a moral obligation to provide these visas."
"These Afghans have risked their lives to help the U.S. mission and Congress has a moral obligation to provide these visas to protect them and their families," Shaheen — a longtime supporter of the SIV program — said in a statement to BuzzFeed News.
A June report by the Senate Committee on Armed Services said "the current situation is unacceptable as many family members of SIV holders have waited more than five years without any notification from the Departments of State or Homeland Security on the status or timeline of their visa applications."
Tillis, who has in the past cosponsored amendments to allow more SIVs for Afghans, told BuzzFeed News he believes the US has a "moral obligation to provide these Afghans with safety from the Taliban," adding, "The decrease in visas allocated to these individuals through the special visa program could result in civilians being less likely to aid our men and women in uniform in the future."
On Aug. 21, Shaheen and Sen. Chuck Grassley, who has previously expressed concerns about the program's cost, sent a joint letter to members of the Senate Appropriations Committee asking that 4,000 SIVs be added before lawmakers vote on a final version of the Department of State, Foreign Operations, and Related Programs appropriations bill.
But still, that language isn't actually in the bill. Senators plan to bring this up in negotiations, but David Carle, communications director and press secretary to Senate Appropriations Committee Vice Chair Patrick Leahy, said there is opposition in the House of Representatives.
Claude Chafin, communications director for the House Armed Services Committee, told BuzzFeed News the reason there are no SIVs in this year's defense bill was simple: "We don't have any money for them."

Chafin said that in the past, the money for SIVs was taken from savings often found in military retirement benefits and military health care benefits. The Department of Defense "did not offer an offset to fund them," Chafin said. "We can't keep jacking up health care costs on troops and their families and retirees and their families to fund this."
"There's not an opposition ​to give​ visas for these people. ... We just don't have money to do it."
"There's not an opposition to give visas for these people. There's not anybody who doesn't agree that there's an obligation to take care of them. We just don't have money to do it and we don't have the authority to grab money from somewhere else," Chafin said. The White House, he said, "asked for more, but they did not say how they wanted to pay for it."
The State Department said it's waiting for Congress to act. "Should Congress authorize additional visa numbers for the SIV program, the Department stands ready to support the continued processing of these cases," a State Department official said.
Rep. Earl Blumenauer, an Oregon Democrat who has championed the visa program, called the congressional uncertainty "disgraceful."
"This is a matter of life and death for the brave souls who risked everything to help us. Congress must authorize additional visas this year to meet our obligations and bring these allies to safety," Blumenauer told BuzzFeed News. "And the Trump administration needs to fulfill its duty by granting visa requests and clearing the backlog of applicants. To do otherwise is disgraceful."
Z, or "Jane Doe-Delta," as she is known in the same class-action lawsuit Aziz joined, has been ostracized from her community since she started working with US military contractors in Afghanistan in August 2013.

The Taliban have approached her and her entire family on multiple occasions, threatening violence. She applied for an SIV in December 2016.
"These threats are exacerbated because I am a woman," Z, who works on communications infrastructure for government offices, said in the lawsuit. "In Afghanistan, many consider it shameful for women to work. To the Taliban, it is even more shameful that I work on behalf of the US."
"When I go out, strangers in the street often call me a prostitute because I am widely perceived to be close to the US military, and they say that I am a 'broker' providing Afghan women to the U.S. military for sex," Z said.
On one occasion, Z said that a masked man approached her with a gun in his hand, and said he would kill her family if she did not quit her job. On another occasion, a group of people gathered outside her house, telling her they would kill her father if she did not quit.
"Every day that I have to wait for a decision on my SIV application is another day that the Taliban may follow through on its promise to kill me or my family. It is not safe for me to work or study here in Afghanistan, but I have to take the risk of traveling to work every day because I have no other way to support myself," Z wrote.
"It makes me feel like the United States does not care about the immense danger I face here in Afghanistan because of my service to the United States," she wrote.
Z begged the American government for help.
"Please, please help me. They will kill me, and I cannot stay at home," she told BuzzFeed News over a crackling phone line. "I am really so afraid." ●