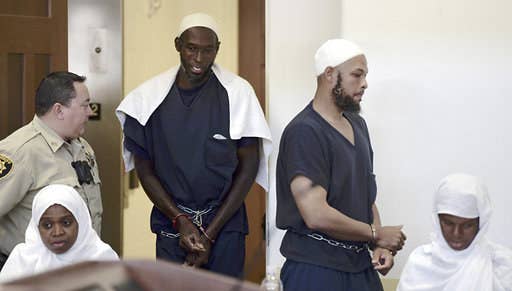 A judge in New Mexico has dismissed child abuse charges against all five adults who were arrested after they were found by authorities living in a remote compound with 11 children with little food and water.
On Wednesday, District Judge Emilio Chavez dismissed child abuse charges against Lucas Morten, Hujrah Wahhaj, and Subhannah Wahhaj because the prosecution failed to hold a preliminary hearing within the first 10 days of their arrest, as required by New Mexico state law.
Then in another hearing later in the day, Judge Jeff McElroy dismissed those same child abuse charges — related to the 11 children living on the compound — for Siraj Ibn Wahhaj and his current partner Jany Leveille, citing the same reason.
Wahhaj and Leveille were arraigned on two new charges Monday: child abuse that resulted in death — which can carry a possible life sentence — and conspiracy to commit child abuse. These charges, which relate to the death of a young child on the compound, still stand since they were recently filed, according to the Associated Press and the Taos News. Wahhaj and Leveille's attorney pleaded not guilty to those charges.
Law enforcement officials raided the compound in Amalia, New Mexico, after a two-month FBI-led investigation related to the disappearance of Abdul-Ghani Wahhaj, a 3-year-old boy from Georgia. Abdul-Ghani's remains were found in the compound earlier this month on the day he would have turned 4.

The young child, who had numerous disabilities, was reported missing Dec. 10, 2017, in Clayton County, Georgia, after his mother said his father, Siraj Ibn Wahhaj, never returned from a visit to the park.

Prosecutors have said in court that the boy died in February during a "ritual intended to cast out demonic spirits."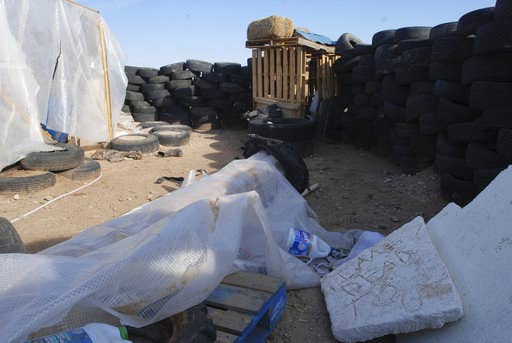 The Associated Press reported that prosecutors could still charge the three adults through a grand jury, but prosecutors did not indicate what further legal avenues, if any, they would take.

Each of the adults originally pleaded not guilty to 11 counts of child abuse.

It is unclear what led the five adults to move from Georgia to rural New Mexico in December of last year, and to inhabit a compound with walls made of tires and a partially buried trailer covered with a tarp.