Japan is still recovering from a 7.3-magnitude earthquake that struck on Saturday, killing at least 40 people and causing a number of landslides.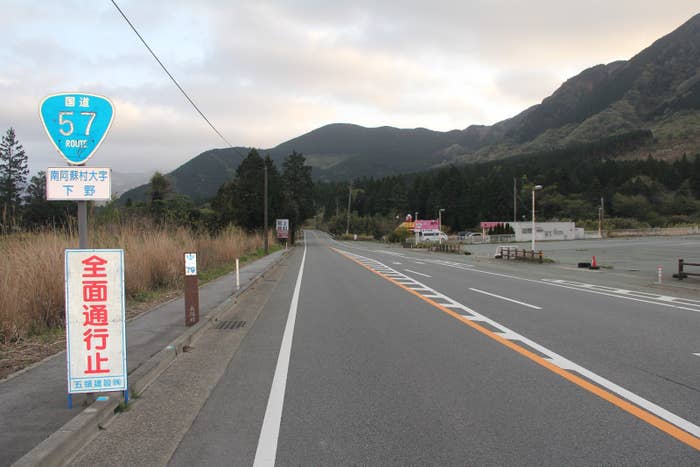 This is Route 57, which connects the cities of Oita and Nagasaki on the southern Japanese island of Kyushu.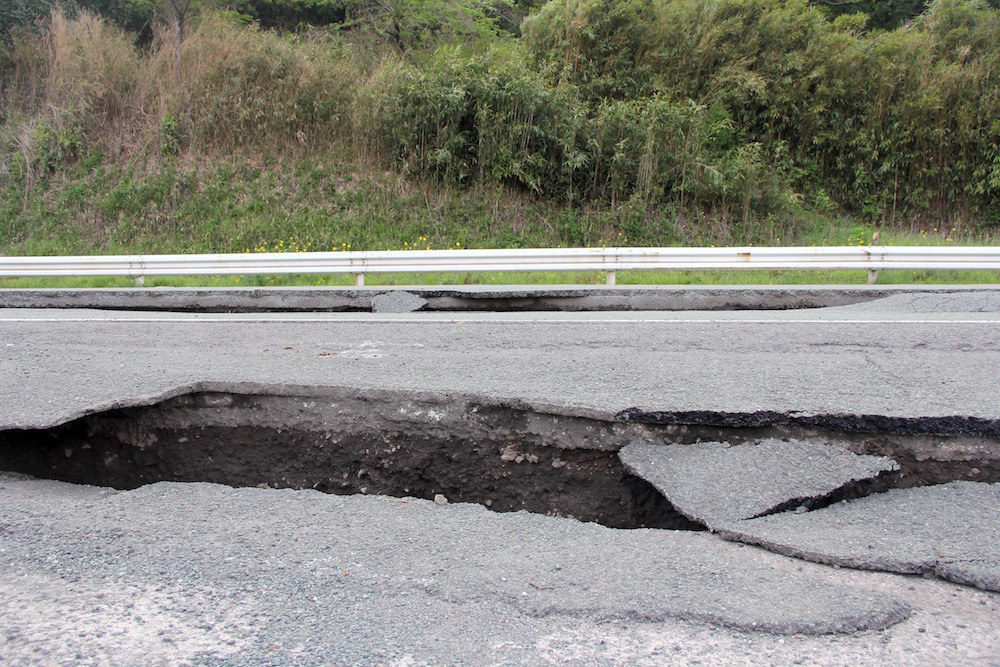 The damage gets worse as you walk further down the road.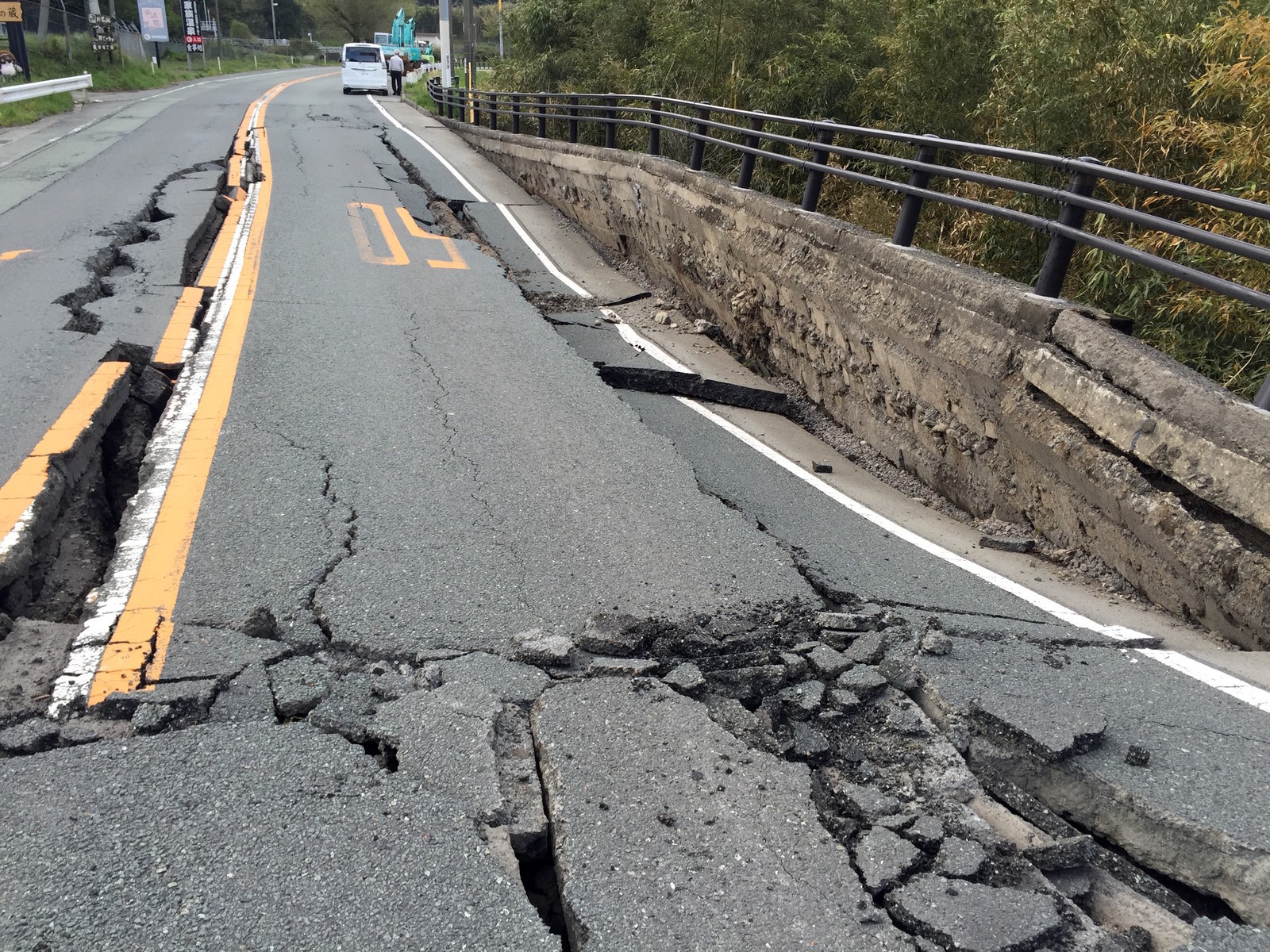 From the road you could see the aftermath of a massive landslide that happened near Tokai University's Aso Campus, which is known for its work with the local community.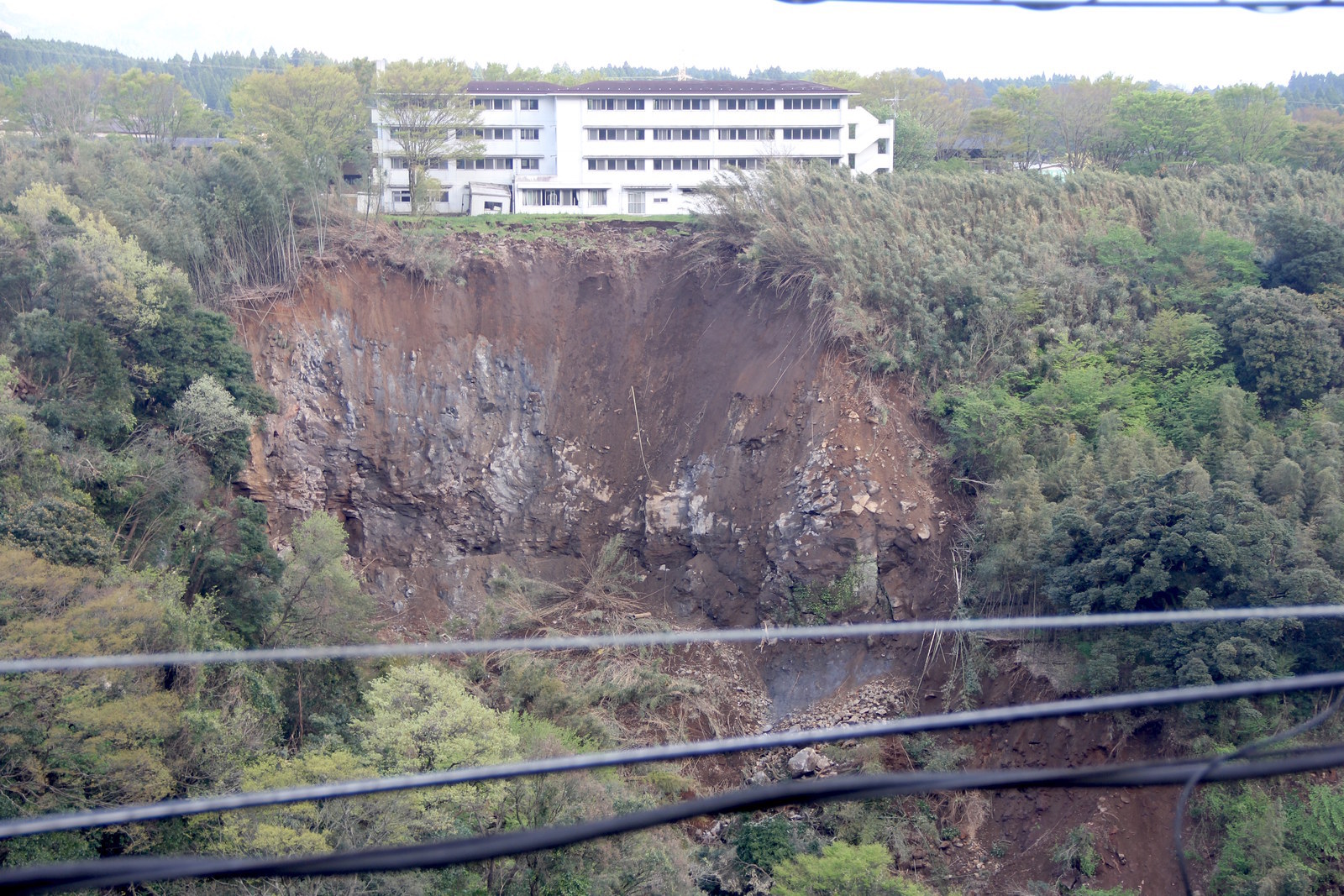 And you could see villagers fixing the roofs of their homes.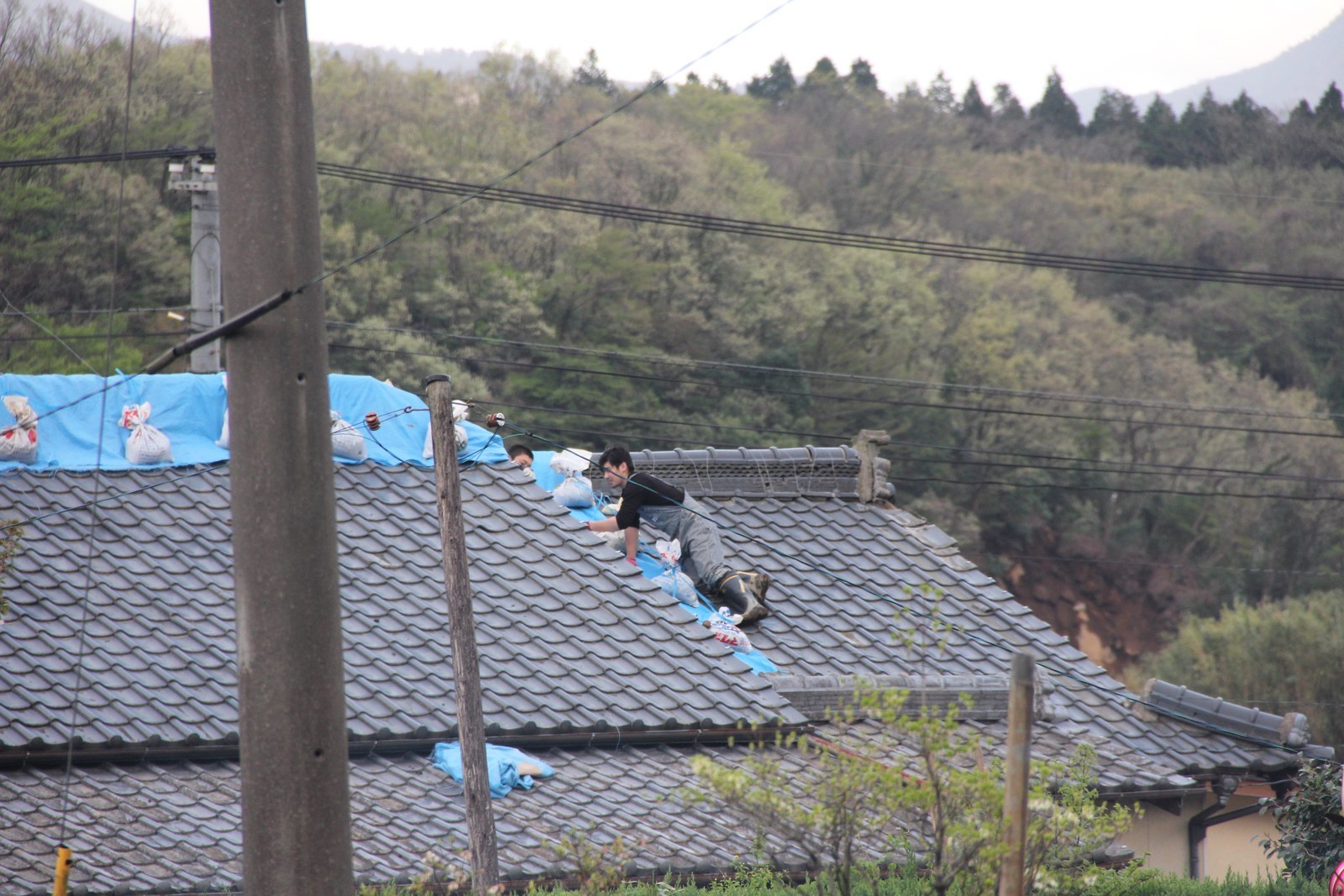 A number of shops next to the farmer's market were destroyed by the quake.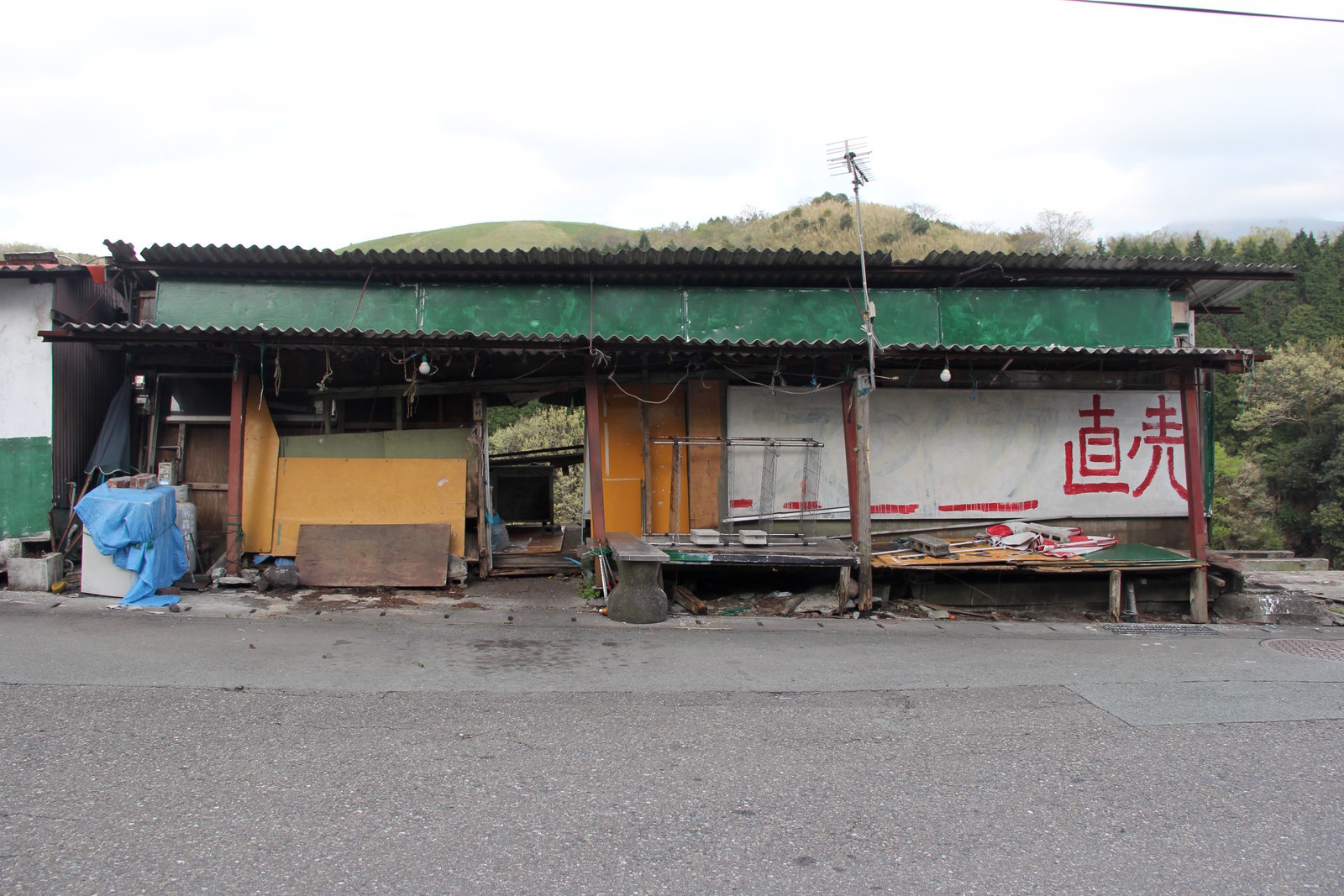 "I cannot believe this," one shopkeeper told BuzzFeed News, as he examined the damage done to his store.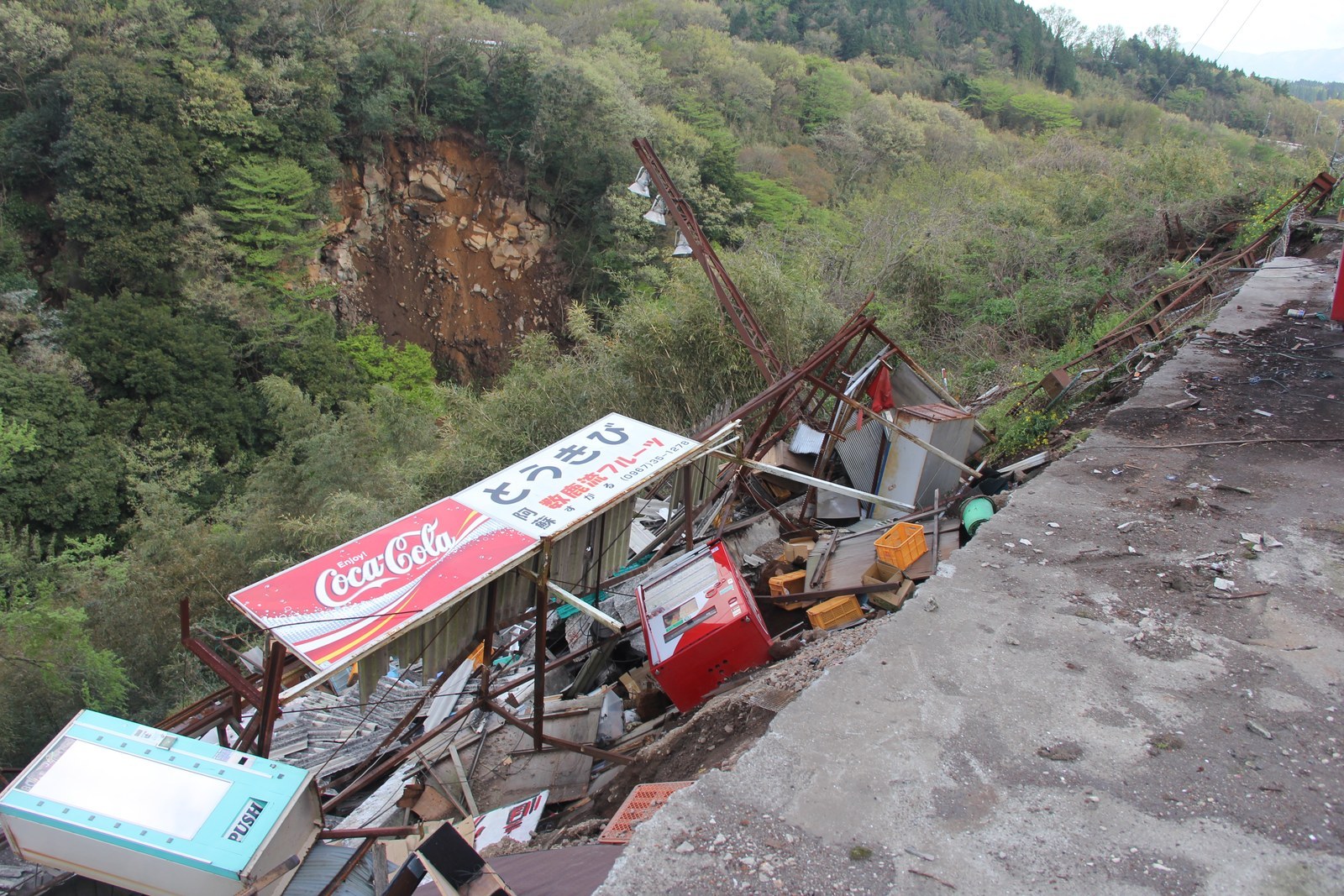 Landslides are visible all along the highway. This one collapsed the Aso Ohashi bridge into the river, making it impossible to cross to the other side of the deep gorge.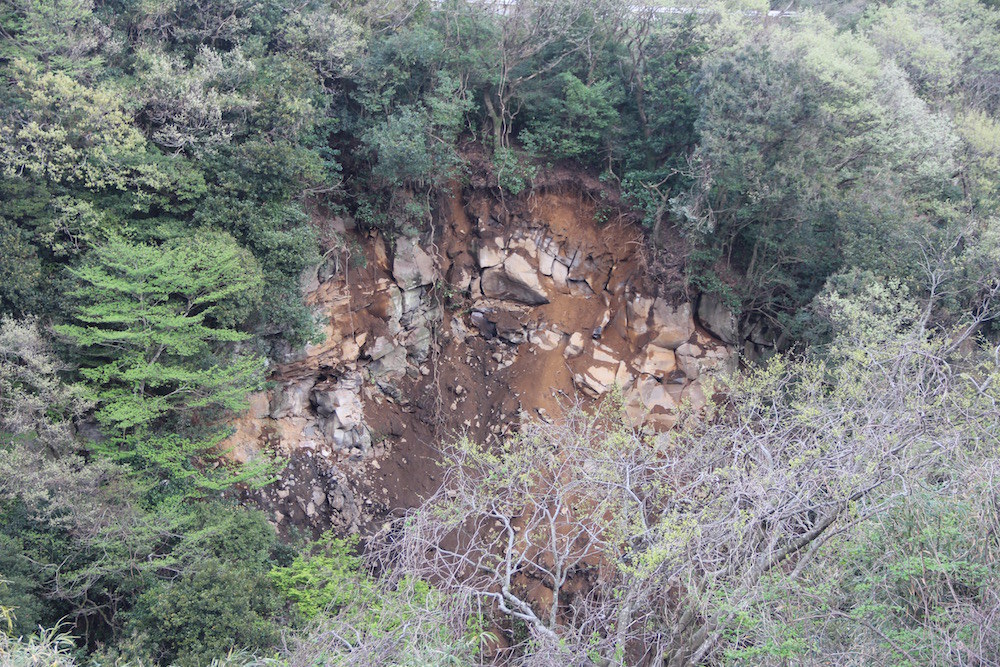 Here, a big chunk of the street has completely fallen off and traffic signs have been knocked down.
Parts of the railroad track were swept into the middle of the road.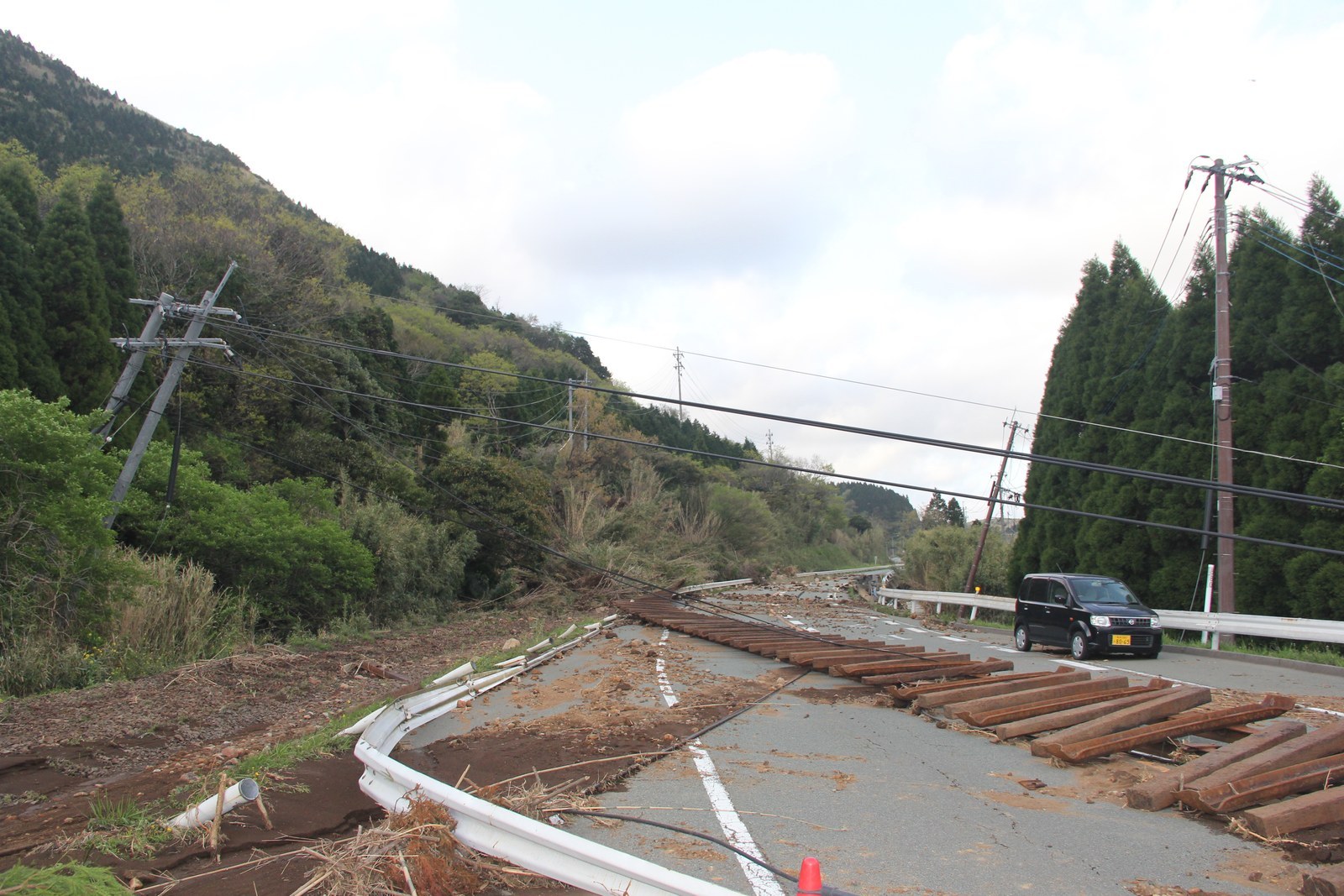 Further ahead, a massive landslide completely blocked access to the road, essentially shutting down the highway. Authorities said they did not have immediate plans to restore services.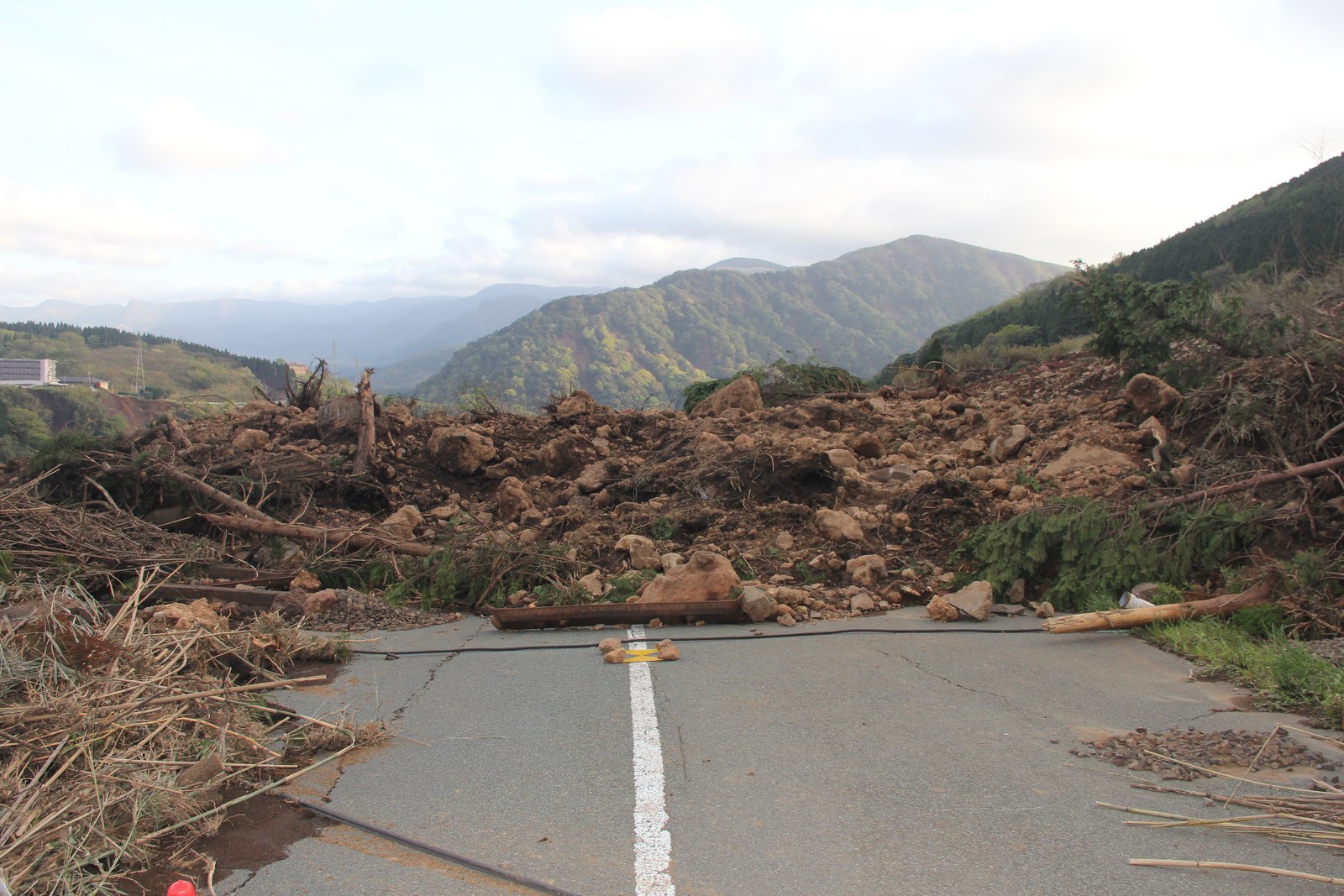 UPDATE
'The damage gets worse as you drive further down the road'. has been updated to 'The damage gets worse as you walk further down the road'..