OITA, Japan — Damage from a magnitude-7.0 earthquake that struck Saturday in Kumamoto is still spreading. One of the worst affected places is Yufuin Town in Oita Prefecture, one of the most famous hot spring towns in Japan.
The city's disaster control headquarters said that 5 people had been injured as of 9 a.m. Sunday. So many buildings have been damaged that they were not yet sure of the number, and were still in the process of verifying the situation.
An earthquake with an intensity of around magnitude-6 was measured in this area around 1:25 a.m. on Saturday, followed by another at 7:11 a.m. with an intensity of around magnitude-5. As a result, one house after another collapsed.

Around 5 p.m. Saturday, evacuees holding blankets gathered at Yufuin Elementary School, the evacuation center with the largest capacity.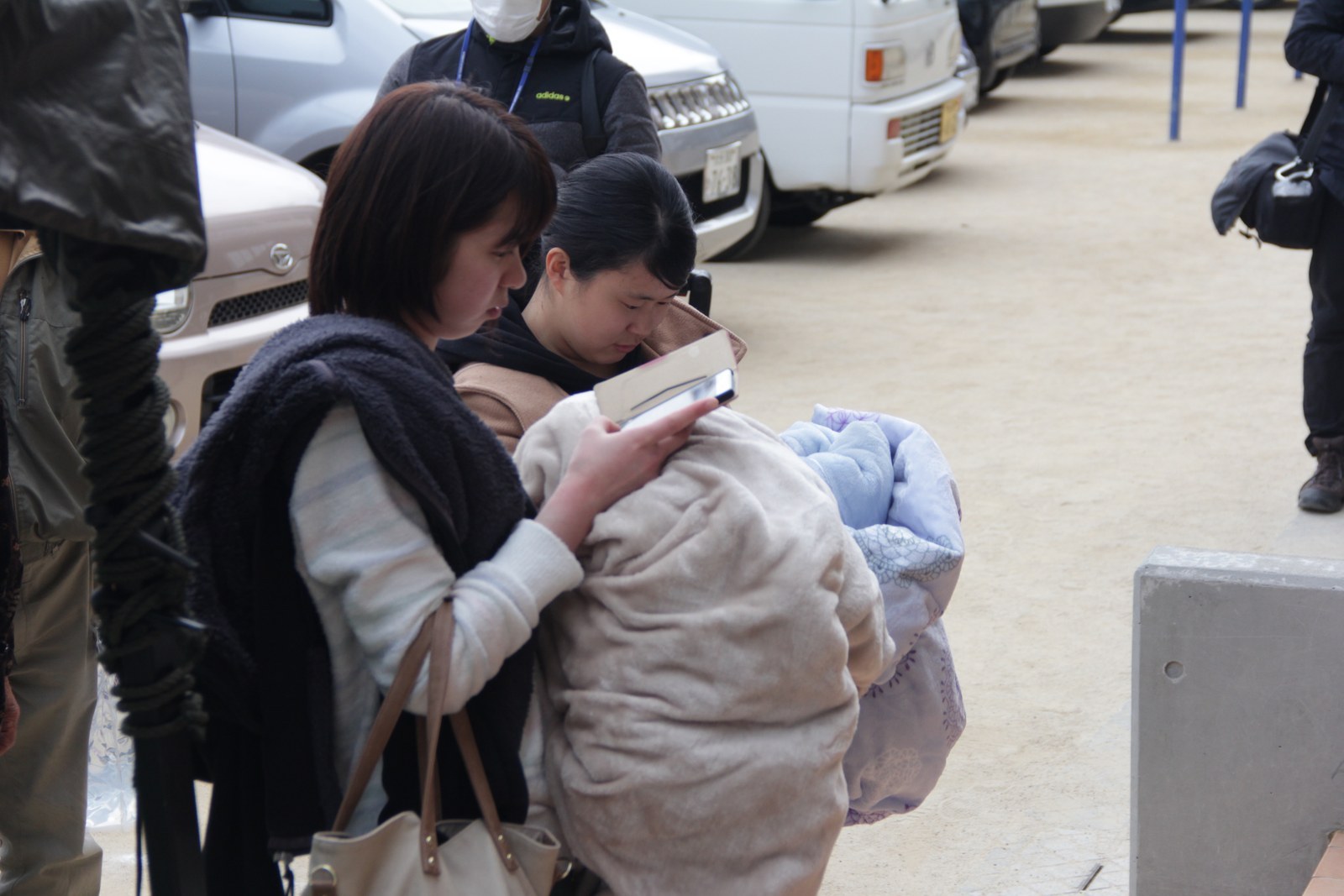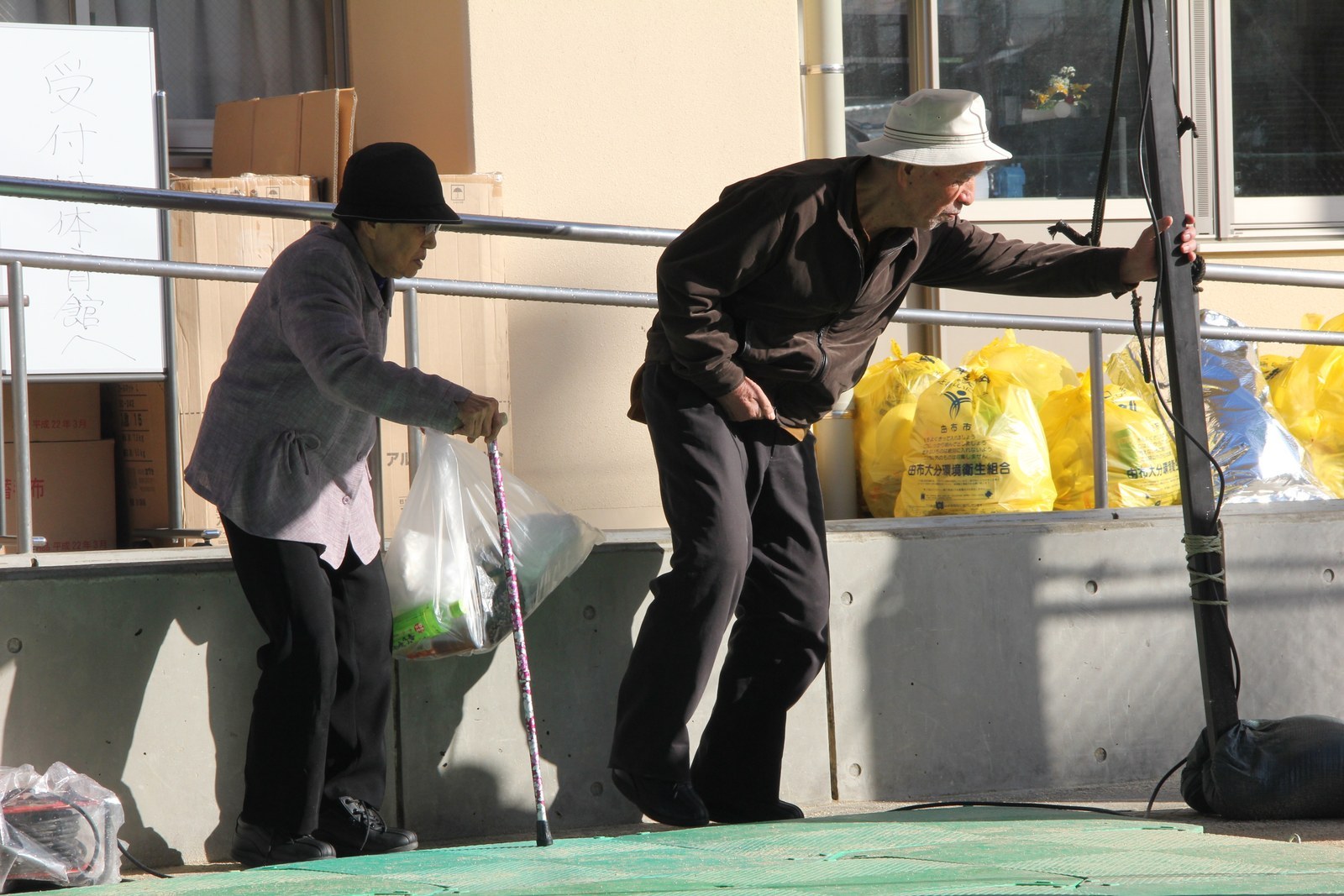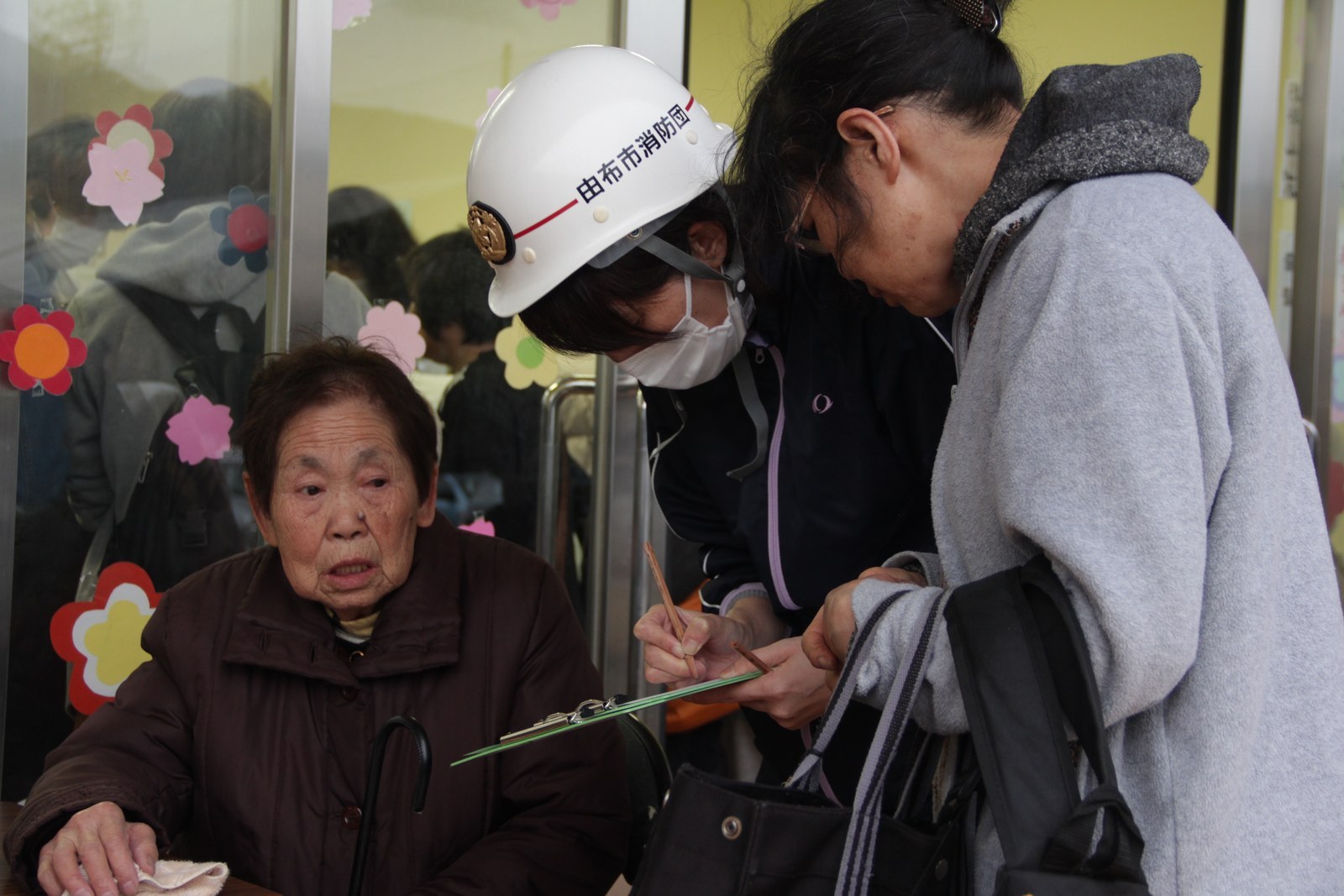 After night fell, it appeared that some could not sleep: people were seen smoking outside or staying in their cars, as well as junior high school students deep in conversation with their friends. At 10 p.m. Saturday, the school was sheltering 974 evacuees.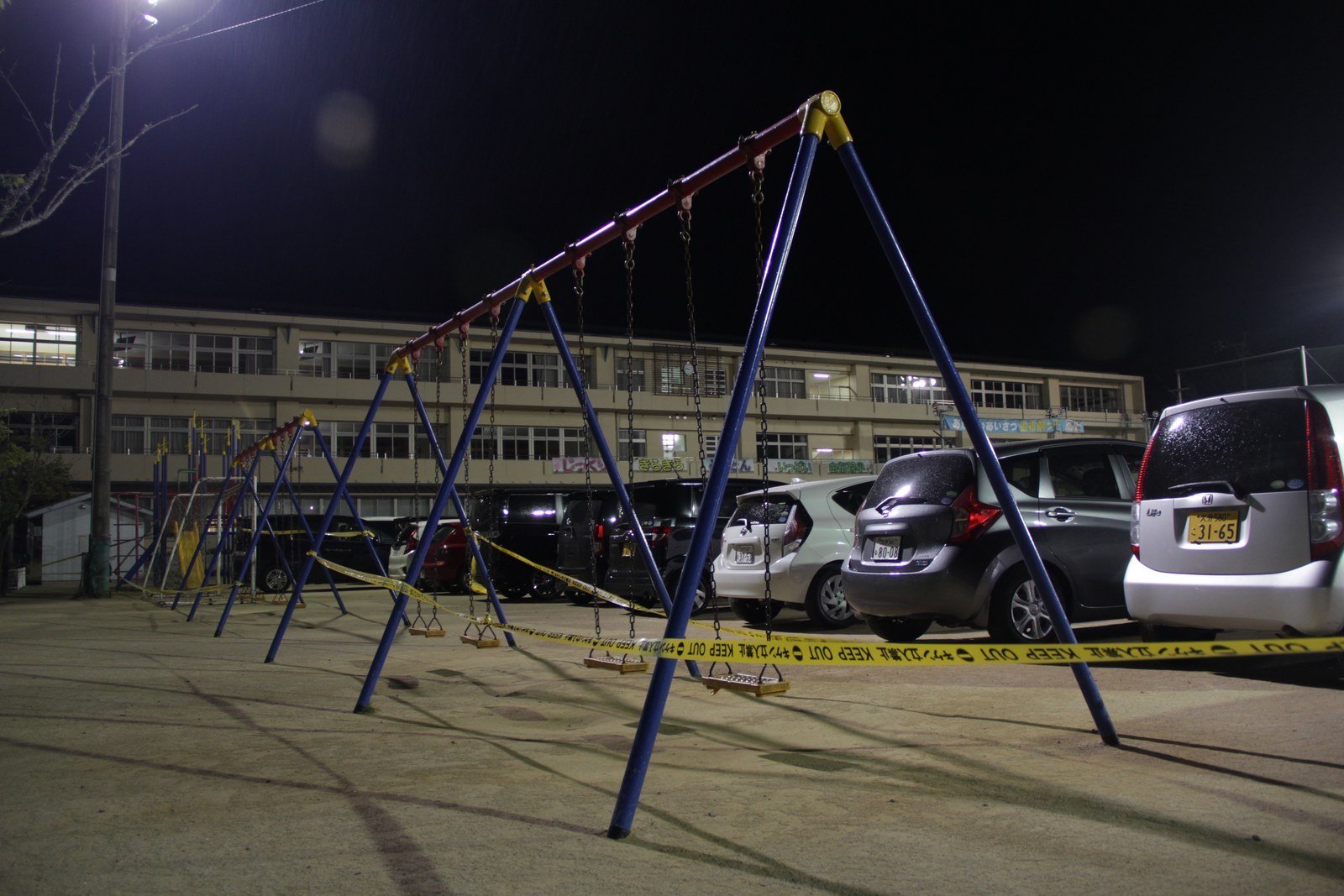 BuzzFeed News talked to a woman who had come to the center alone. Naoko Tagami, a 72-year-old resident of Yunotsubo, said "(During the earthquake of the 16th,) I crawled out of the house. My house hasn't fallen down, but I came to the evacuation center because I'm worried. It was nothing like the earthquake 20 years ago. I was so scared."

The next morning, Tagami smiled and said, "I'm going back home for a while because I'm worried about my house. You take care of yourself, too" as she left the school building.
While walking through the Kawakita and Kawaminami areas of Yufuin Town on Sunday, there were several people repairing damaged buildings. Much of the outer wall of the popular Japanese inn Sanso Warabino had collapsed.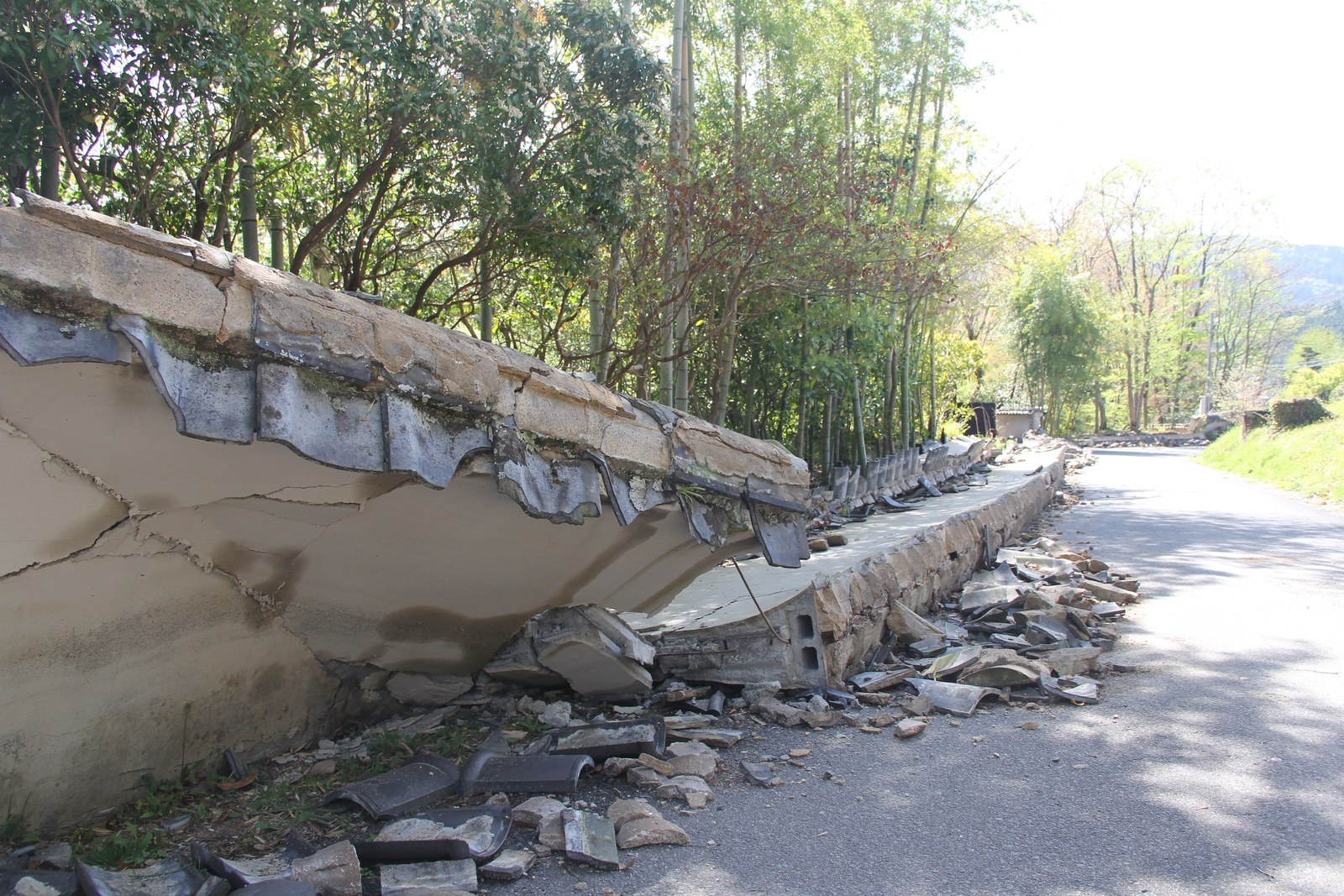 An employee who was outside said in a hoarse voice, "All our reservations have been canceled. We're working as hard as possible just to handle the phone calls since yesterday."

Many people along the way were busy clearing up.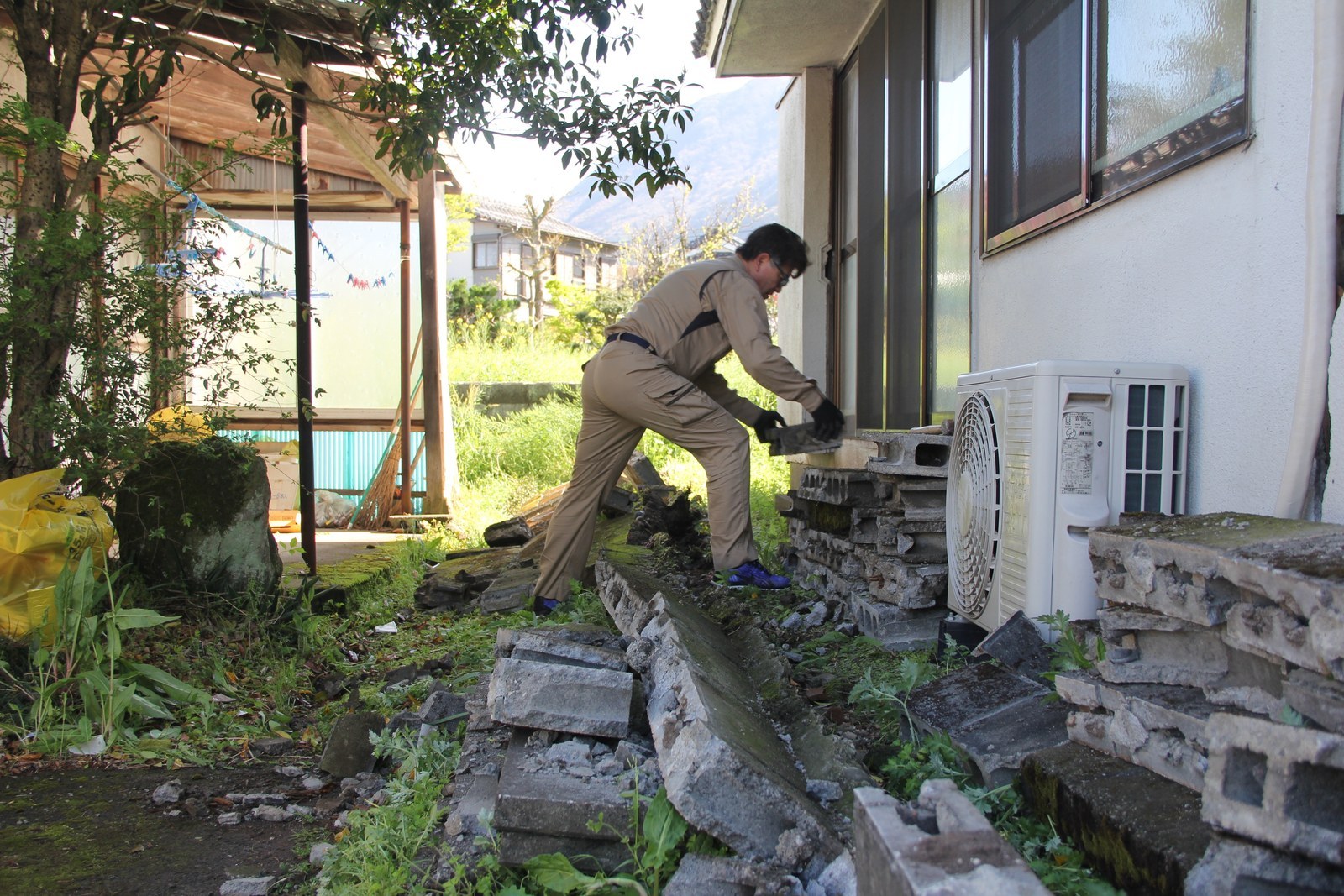 At Myorenji Temple, not far from Warabino, a pillar supporting the bell was tilting.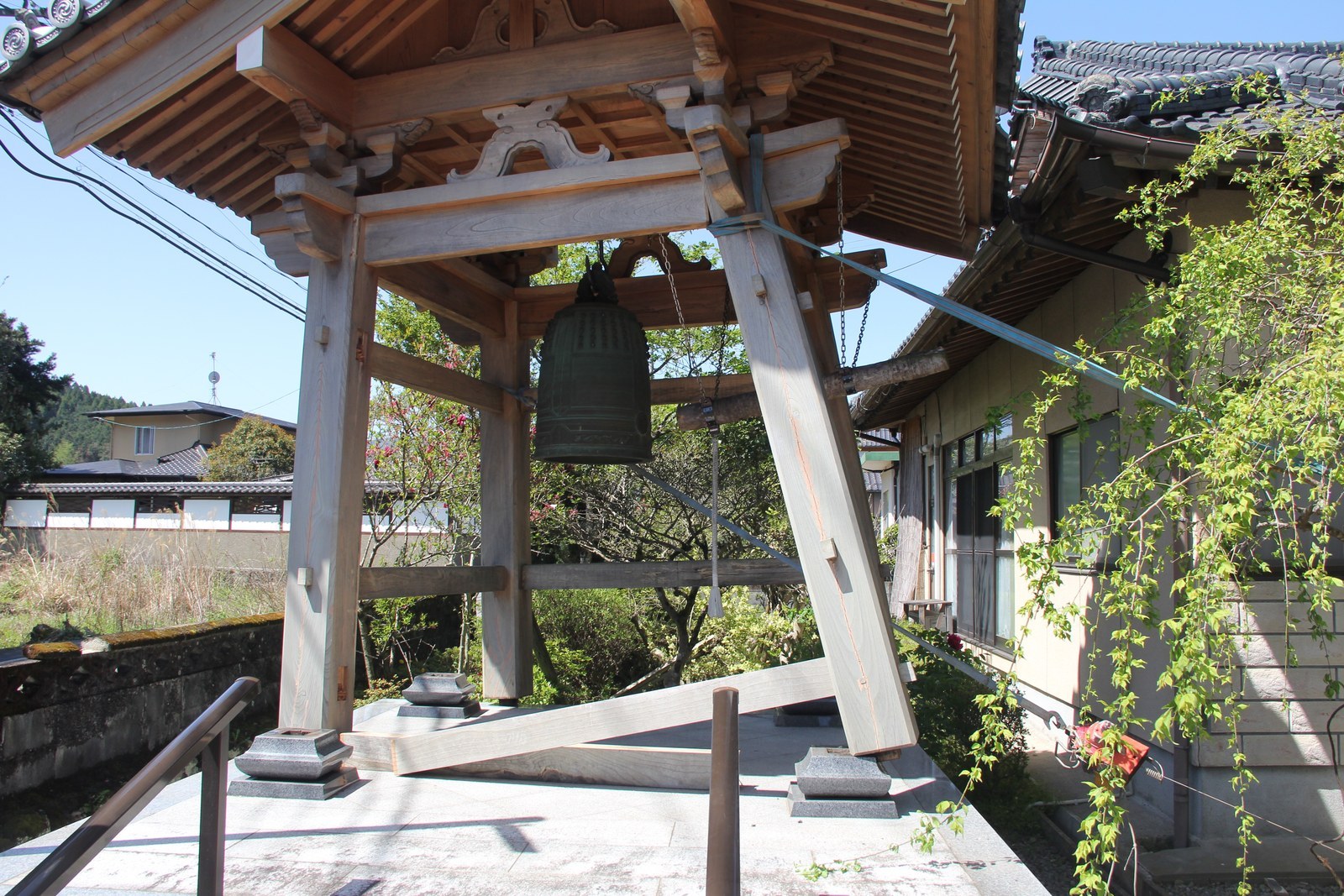 In the ossuary, the mortuary tablets and offerings were strewn around. "Thankfully, at least the remains of the deceased were unharmed," said a temple official.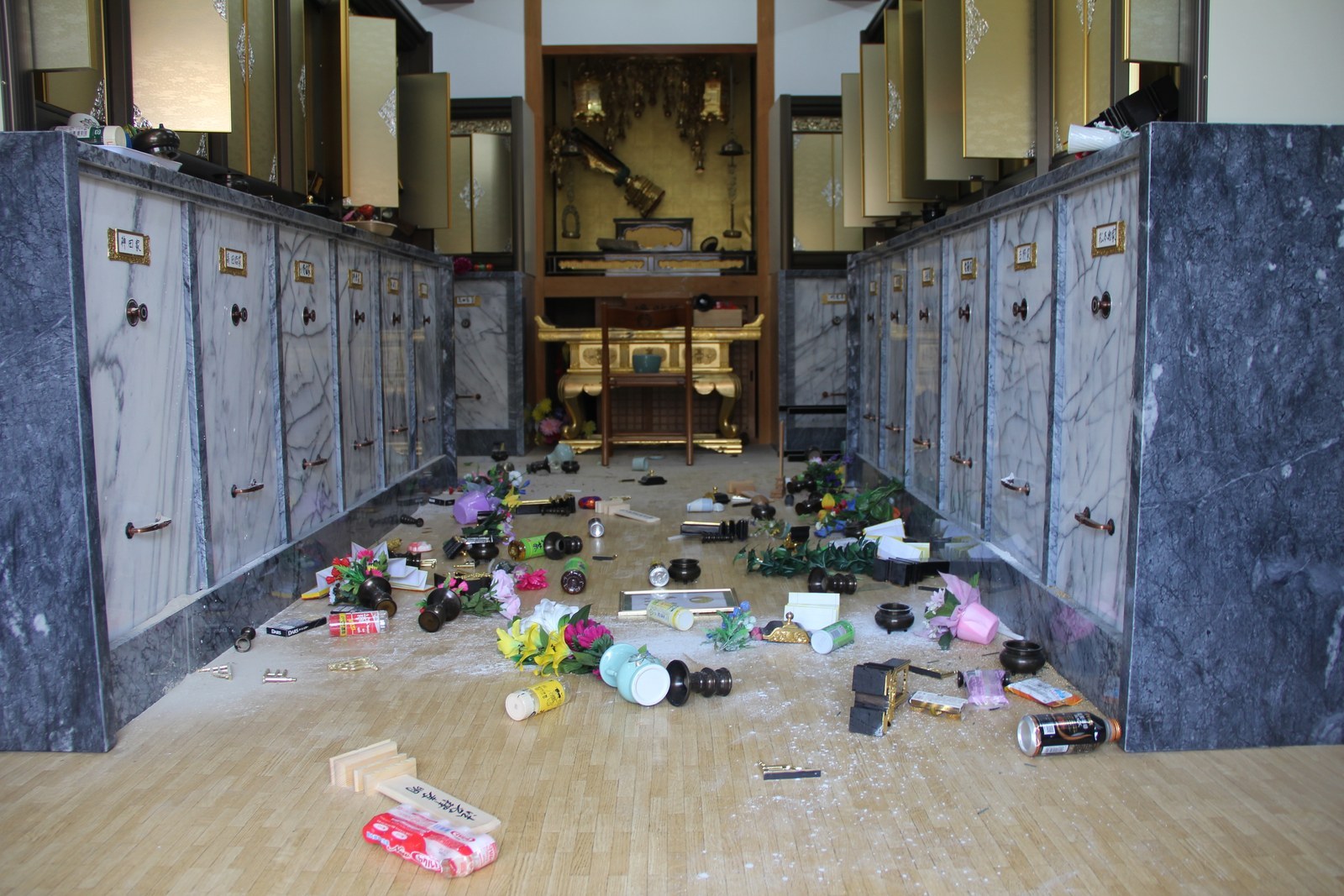 The home of Yoshiyuki Naito, 75, had collapsed. His car had been crushed, and tiles had come off the roof of the house.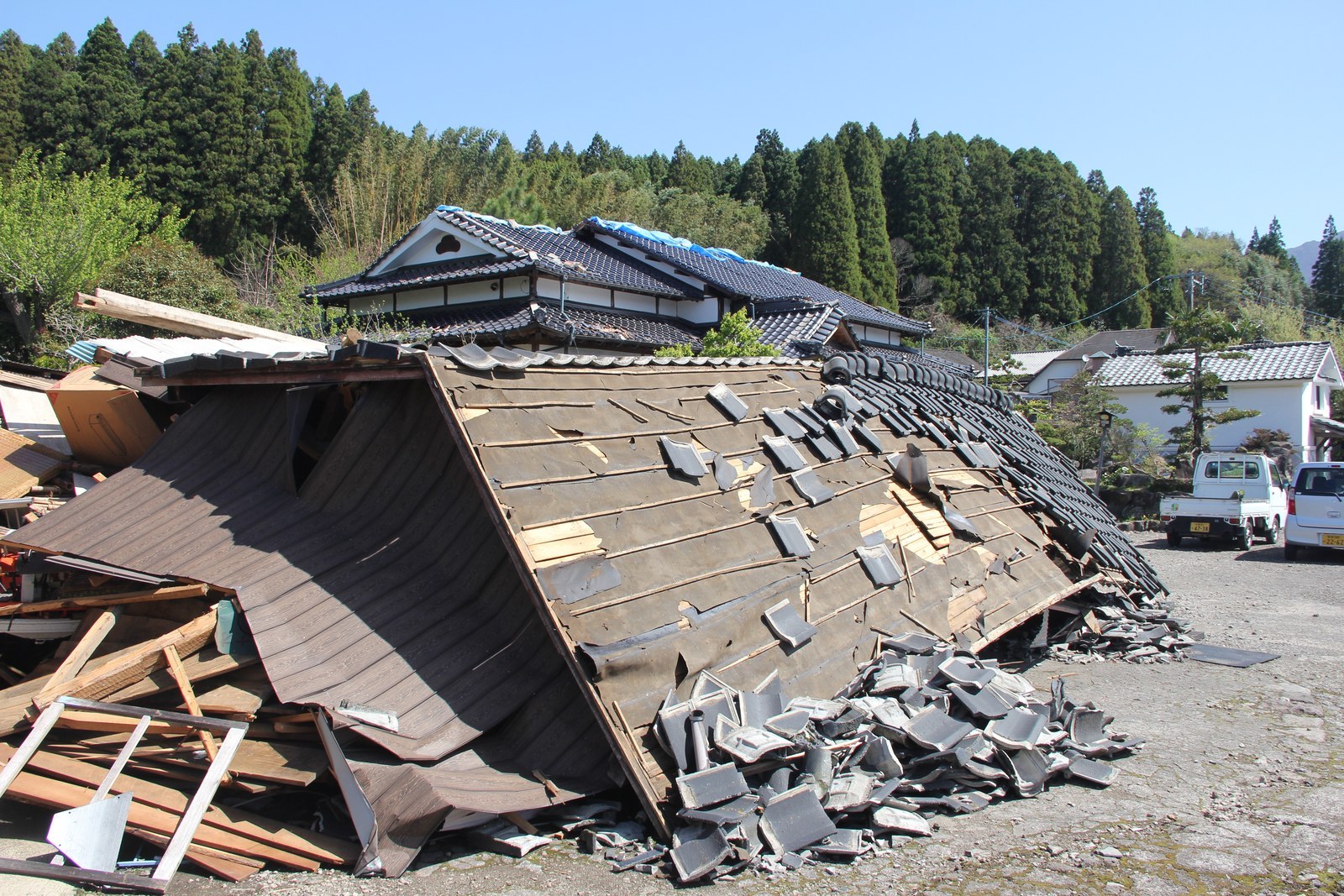 "To be honest, I was careless: I had the feeling that an earthquake probably would not happen in my lifetime," Naito said. "The only silver lining is that there were no fires in Yufuin."
He added, "People's attention tends to be drawn to Kumamoto, but I hope that they will not forget about Oita."
Tetsuro Kibe, 74, was asleep at home in Yufuin when the earthquake struck late at night on Saturday.
"An incredibly long shaking from side to side startled my wife and I awake, and we rushed outside. To say we were scared just doesn't begin to describe it," he said.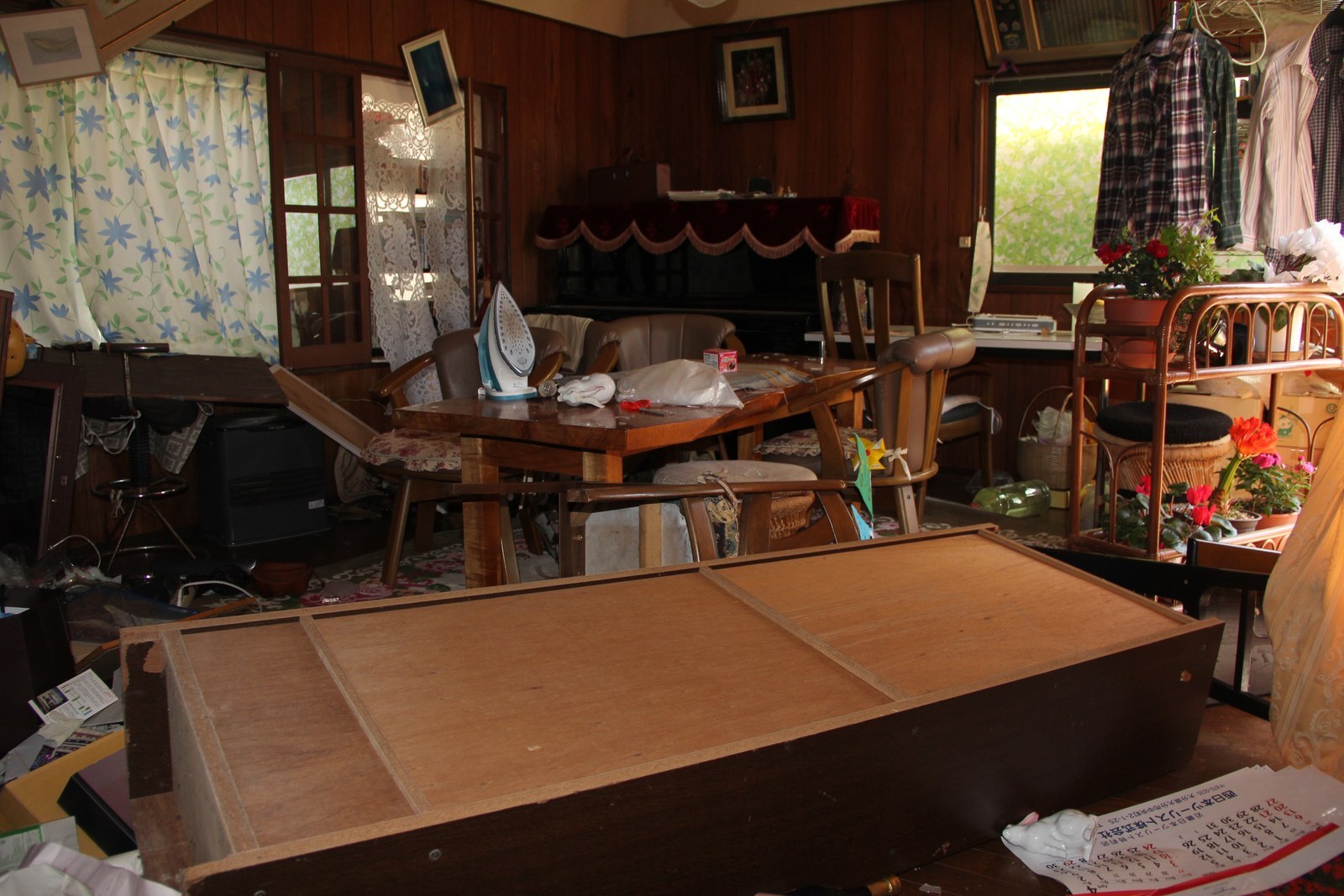 The couple decided to take refuge with their daughter and her husband in a nearby town also in Yufu City. When they showed BuzzFeed News the interior of their home in Yufuin, furniture was overturned, the ceiling was falling down, and glass was scattered about. The bedroom wall had come off, so that the outside was visible.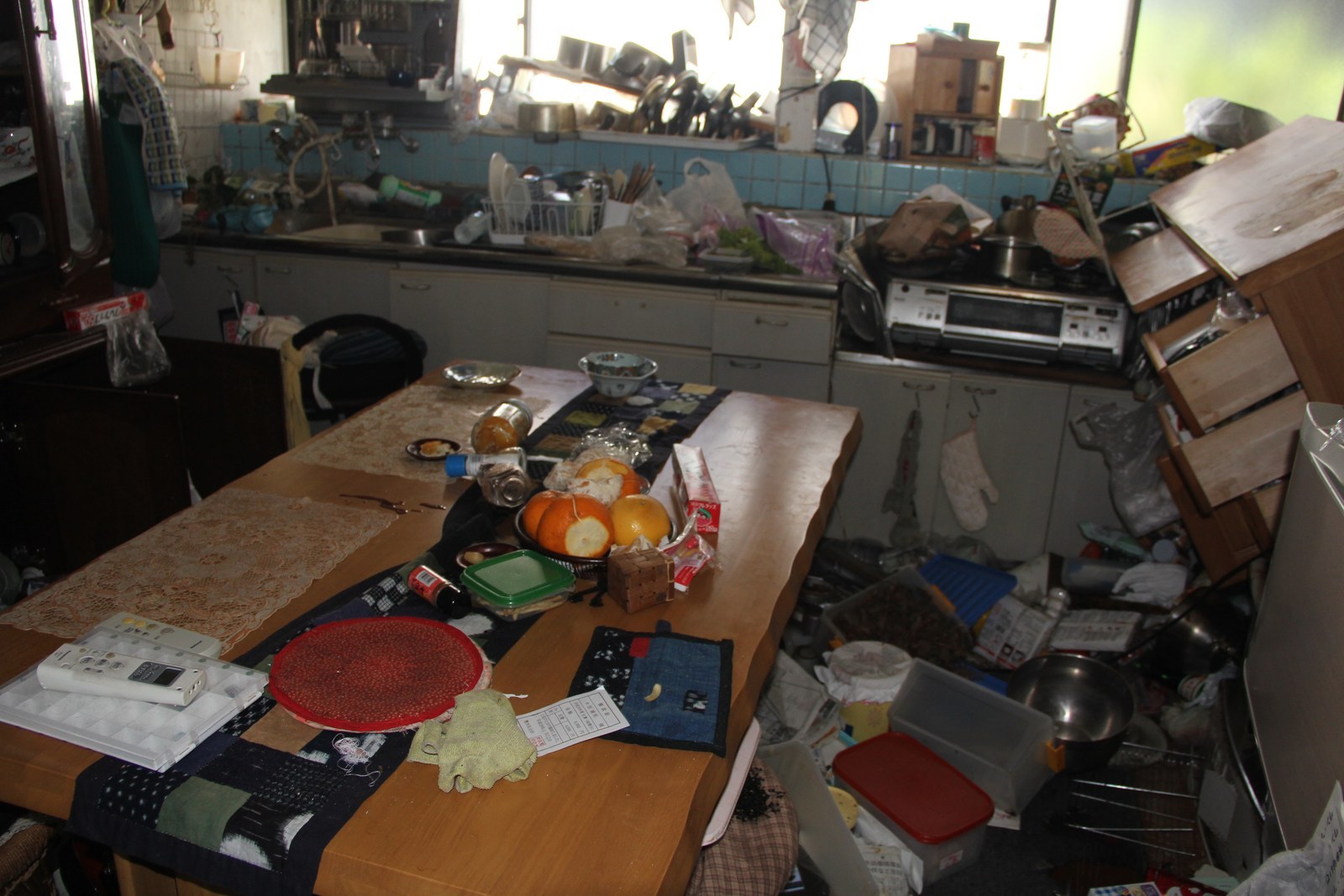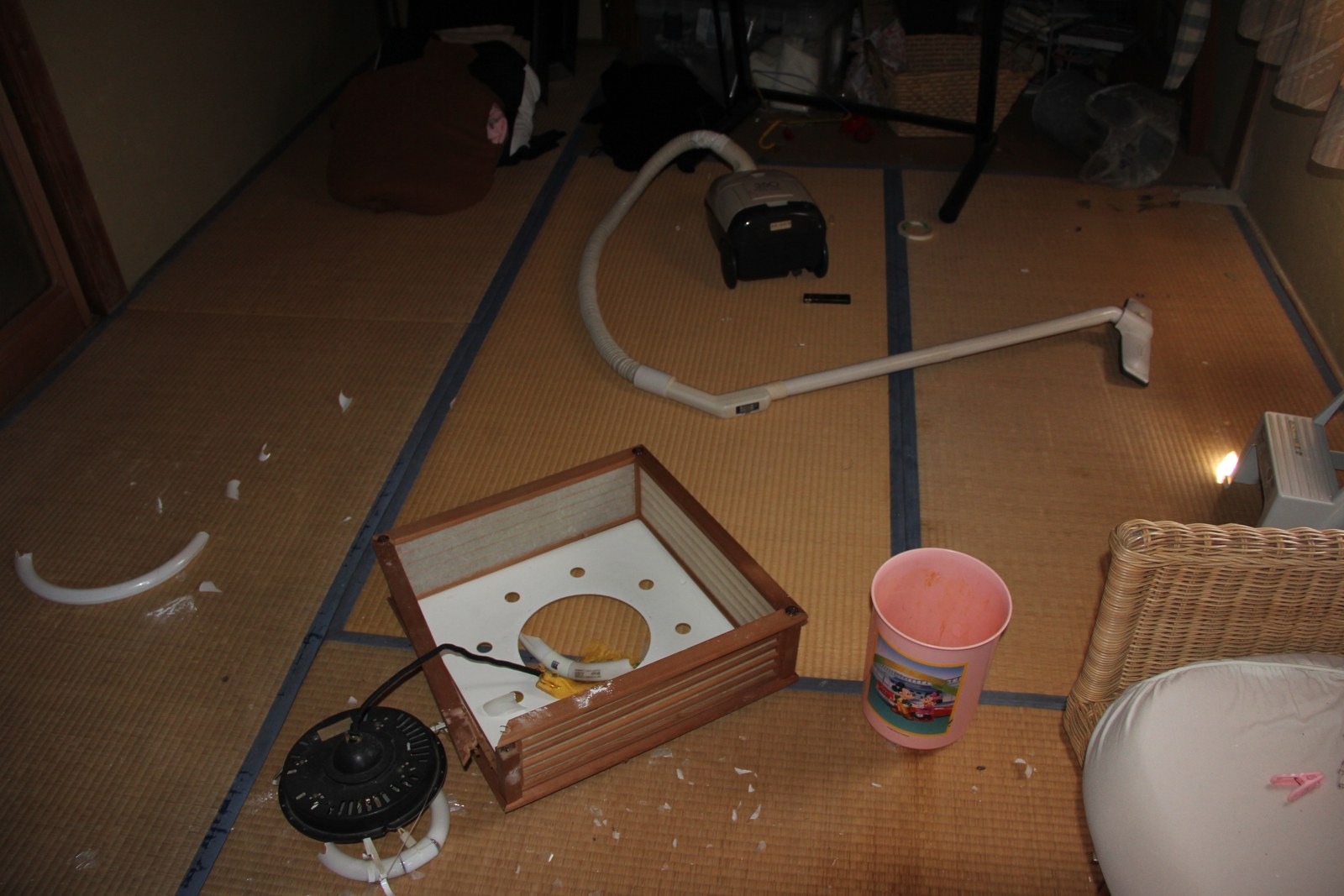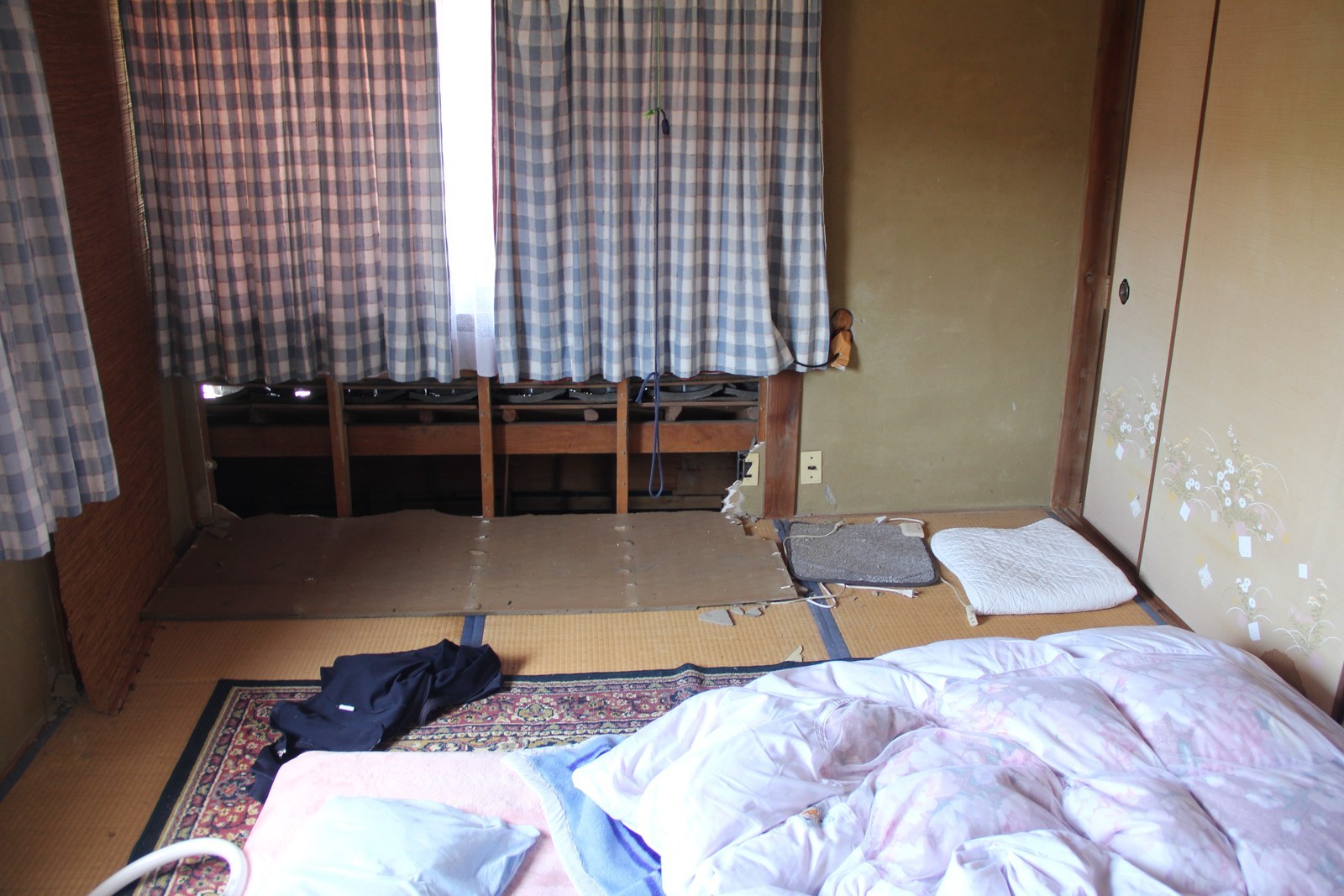 Kibe looked down as he said, "We've lived here in Yufuin for 20 years, but we can't live here any longer. We'll leave Yufuin and live somewhere else."

At 12:30 p.m. on Saturday, Yufu City withdrew the official announcement telling 10,880 people in 5,284 households to prepare to evacuate. Aftershocks are still continuing.