Haru and Ryo are a Japanese couple who just tied the knot after 13 years together. They're both huge Disney fans, so naturally they got married at Tokyo DisneySea.
Haru's wearing the green sash patterned after Princess Anna's dress from Frozen and Ryo is in Queen Elsa blue. They met through a mutual friend and dated long-distance while Haru lived in Tokyo and Ryo lived in Nagano. Six years into their relationship, a big earthquake hit Japan and they decided they didn't want to be apart anymore, so Ryo moved to Tokyo.
They also got engaged at the DisneySea resort. Ryo popped the question at the park's Halloween event, while she was dressed as Flynn Rider and Haru was Rapunzel from the movie Tangled.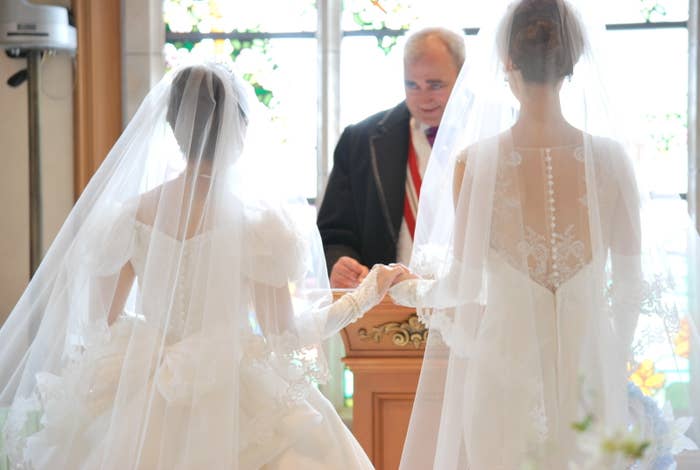 Same-sex couples can't legally marry in Japan, though some localities recognize same-sex partnerships.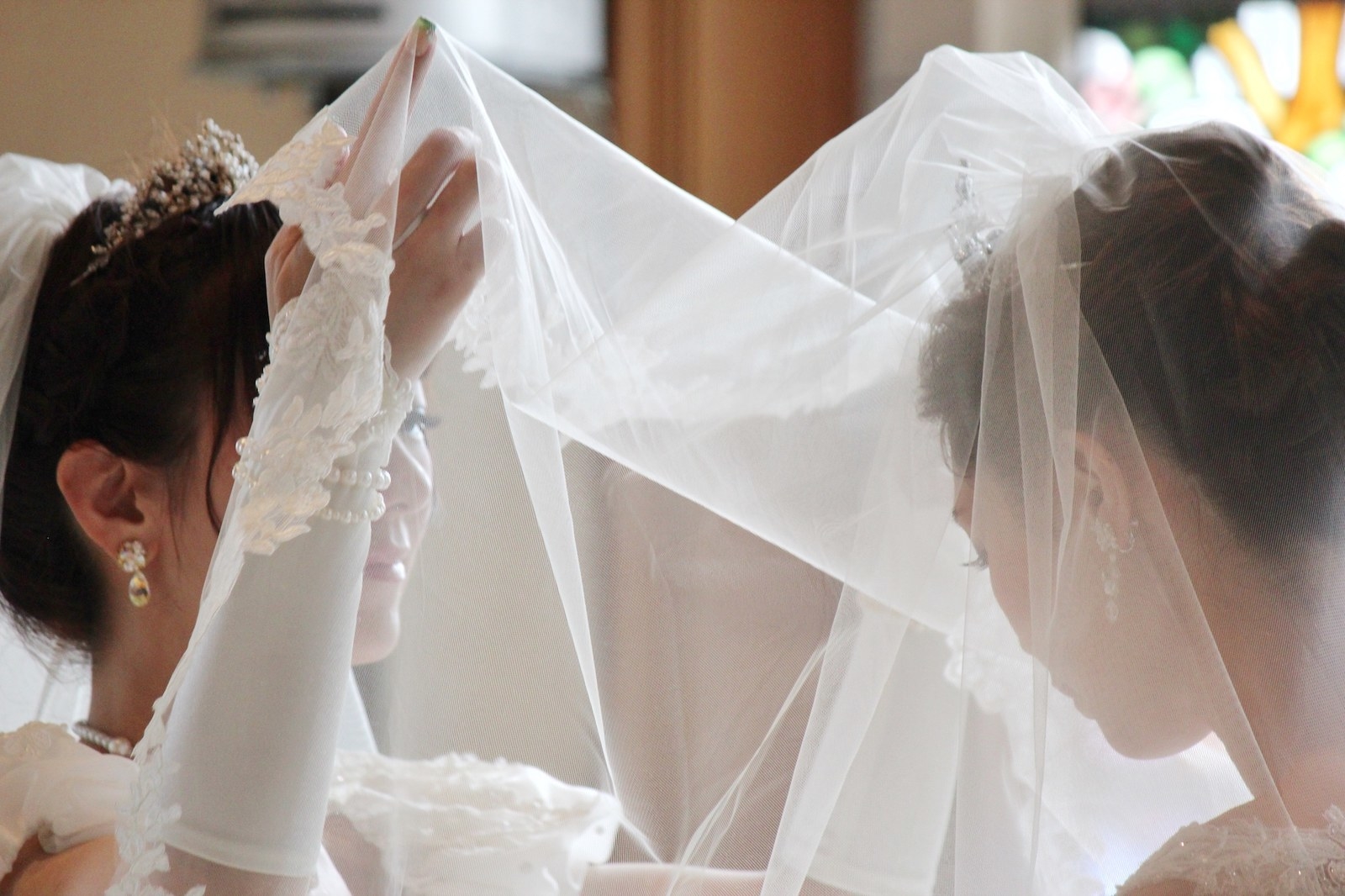 Haru told Ryo she wanted her to propose. But at first Ryo didn't want to have a wedding because her parents didn't know about their relationship.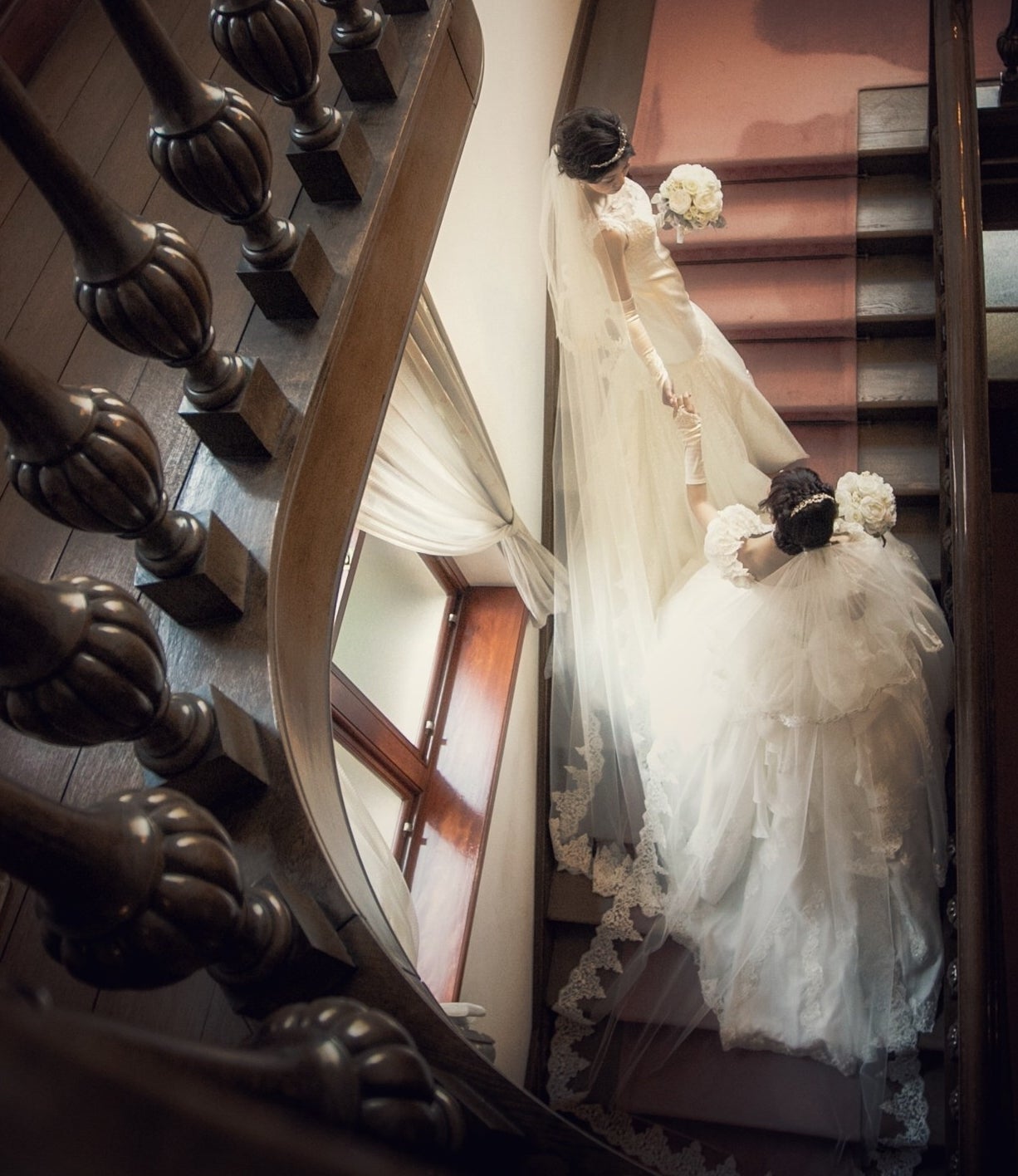 "I think my mother had an inkling, but I thought my father would definitely not accept it," Ryo told BuzzFeed News. "I was prepared to be disowned by my parents... and if my parents were not attending, there was no point in having a ceremony."

But coming out went much better than Ryo expected. "[My parents] had an opportunity to experience an open-minded LGBT culture on one of their travels abroad," she said. "They had become more flexible, partly due to such experiences, and they easily accepted me."
Ryo's parents came for the big day, and she asked her dad to do a father-daughter dance to show her appreciation.
Coming out strengthened their relationship. "I did not have many chances to talk to my father to begin with," Ryo said. "But after I came out and started planning the wedding, I was able to talk to him more."
When Haru watched Ryo's dad walk her down the aisle, Haru lost it and "could not stop her tears."
Getting time off for the wedding was tricky since many Japanese companies expect their employees to work long hours, and Haru wasn't out to her boss.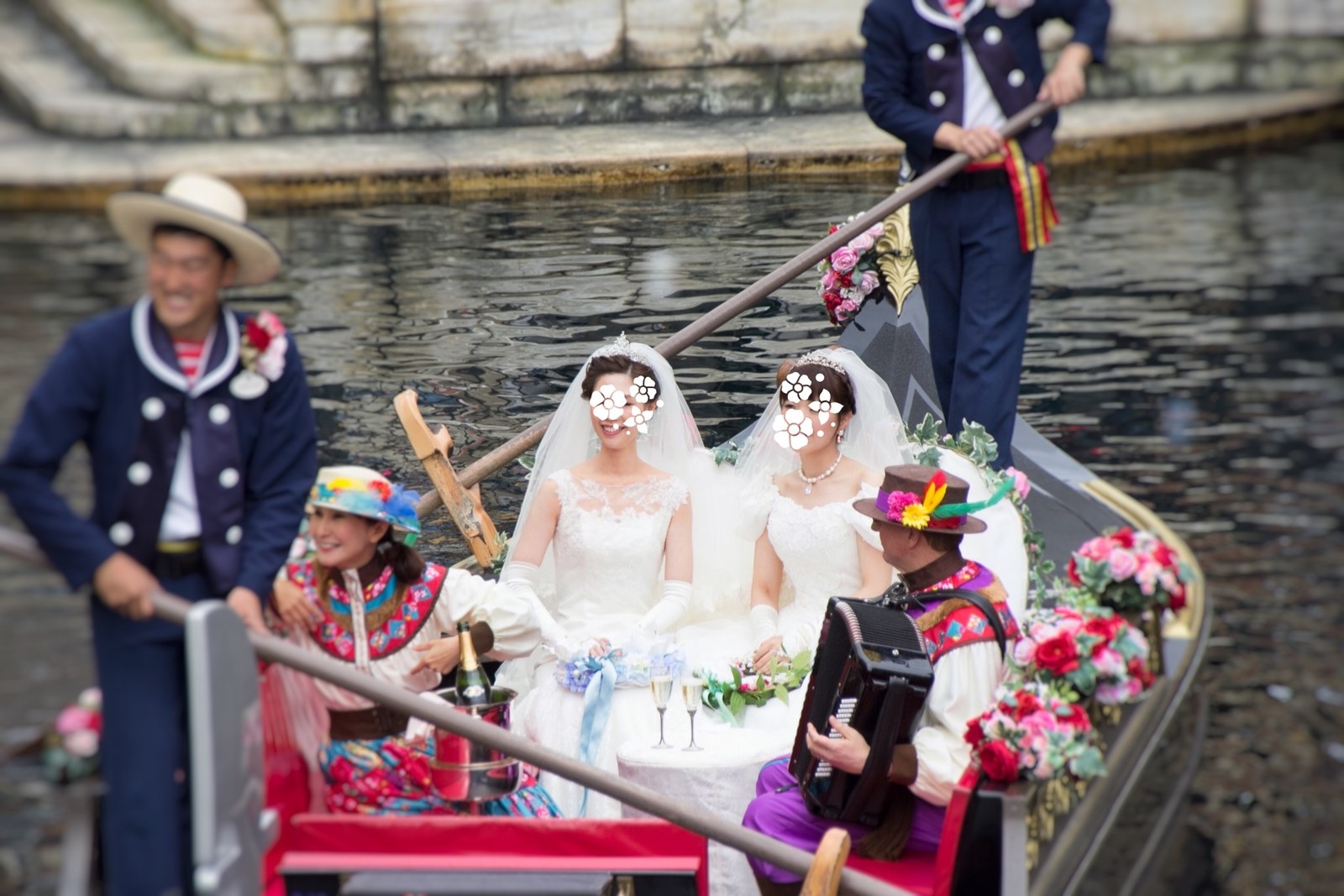 "Normally, taking time off for your wedding would be celebrated by everyone, but instead, I was worried that people would think of me as someone who uses a lot of paid vacation time," Haru said.
But she decided to come out to her manager and some of her colleagues because "this was the first step toward living as a married couple in this society. We cannot advance to the next step without going through this one."
Both women received congratulatory telegrams from their employers, but they didn't request the marriage leave usually granted to straight couples because they didn't want to come out to their companies' senior management. (They took regular vacation time instead.)

Ryo and Haru are excited for the next step in their lives: starting a family together.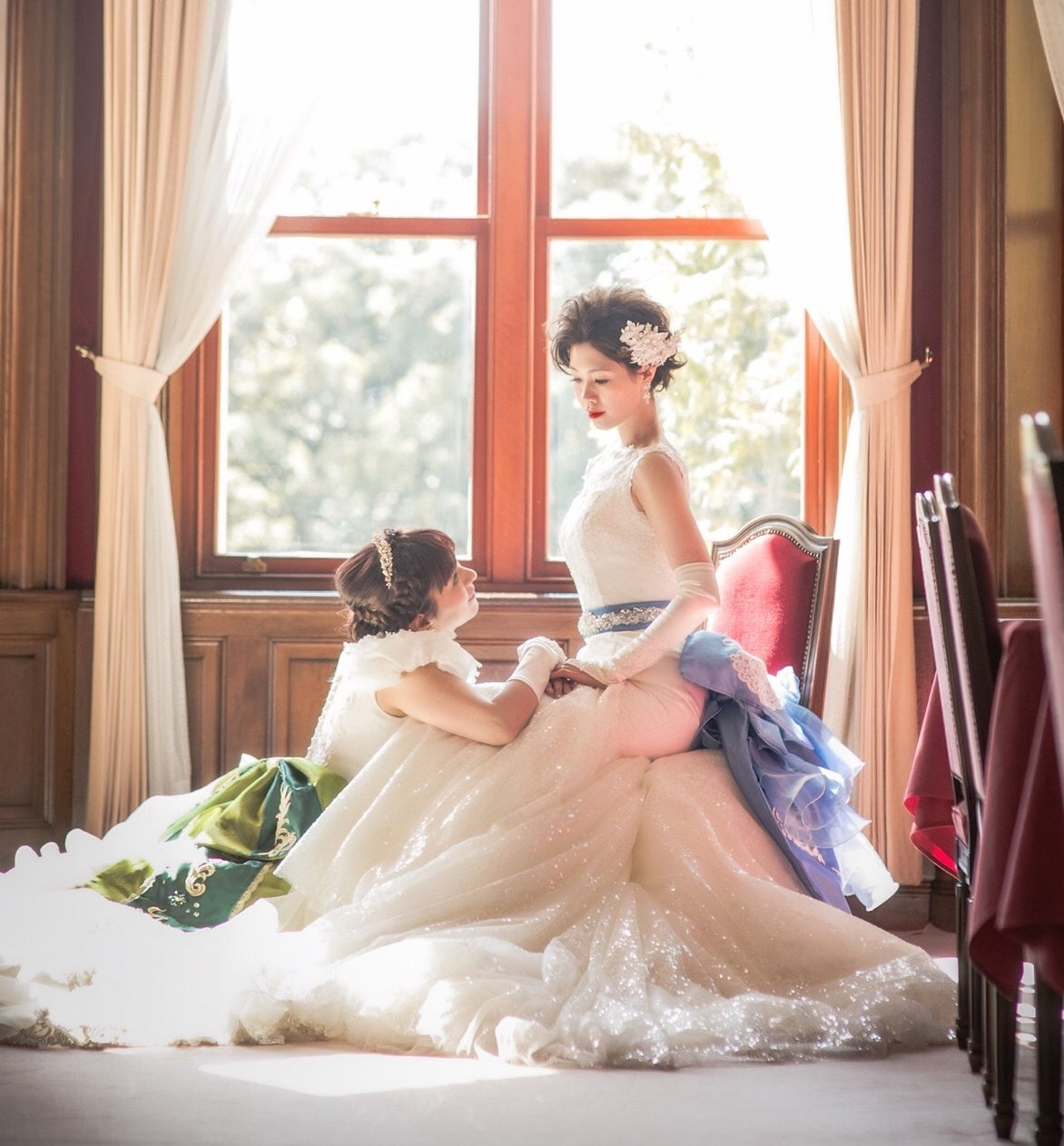 "We cannot become a married couple with a marriage certificate," Haru said. "Something that normally gets done with a piece of paper does not apply to us. That is why having a ceremony is meaningful. Saying the vows in front of everyone and being treated as a married couple makes us one."
This post was translated from Japanese.