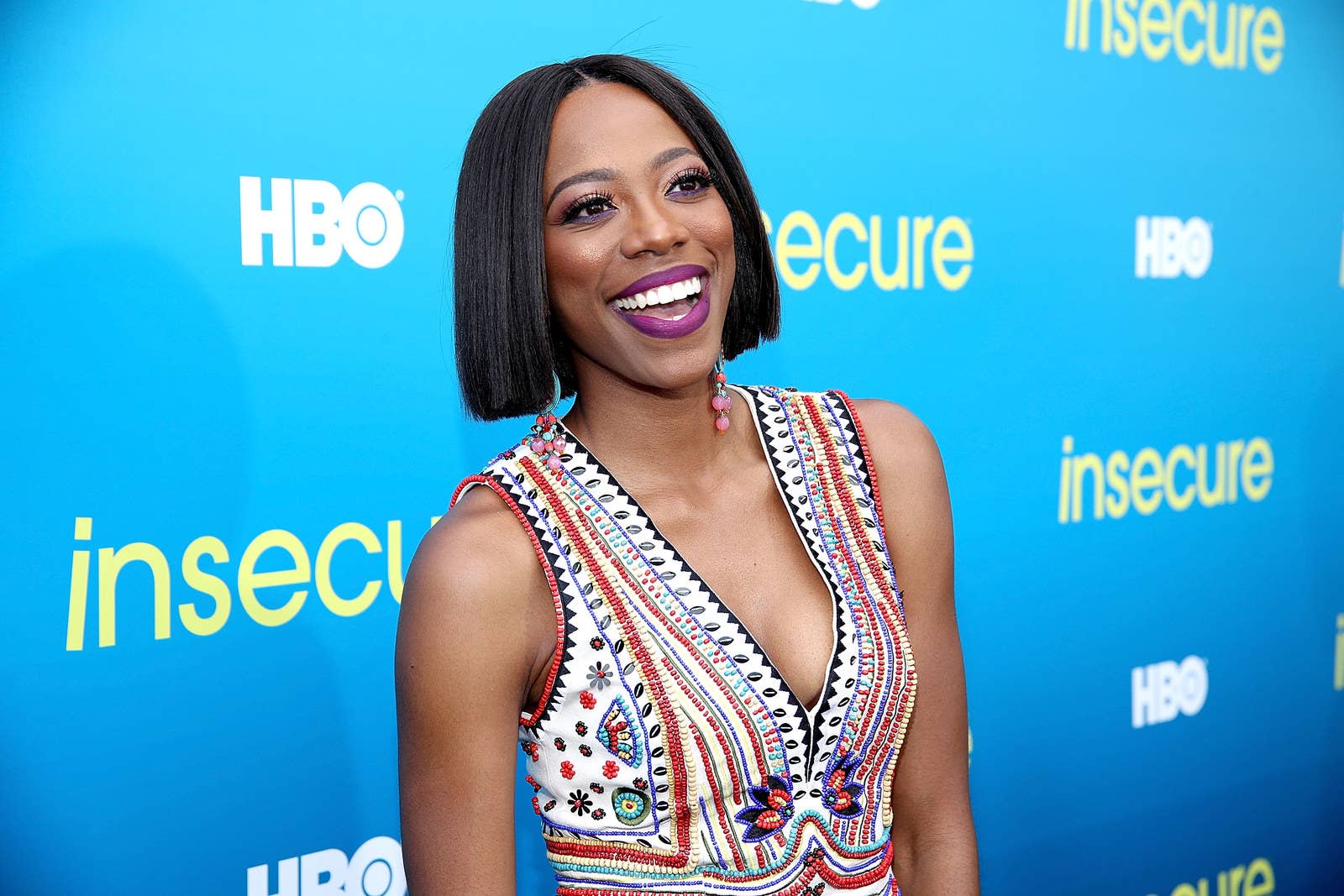 Yvonne Orji has all the makings of the kind of celebrity we haven't seen in years. She's a self-proclaimed virgin, she talks about her religion openly, she's a first-generation immigrant, and she's someone who isn't afraid to get political.
The breakout star of Issa Rae's HBO comedy Insecure came to the US at the age of 6 from Nigeria, because her mother was a nurse and there was a nursing shortage in America. Shortly after President Trump said he would end DACA earlier this week, Orji told BuzzFeed News how she was feeling about the policy change. "I think it's important to understand that these immigrants are protected by law. They're not illegal, and they willingly gave their personal information because of that protection," she said from the Atlanta set of Night School, her first feature film. "So to suddenly place their immigration status in jeopardy is a political move for leverage to push a larger agenda in my opinion."
Orji also posted on Instagram: "I am a benefactor of the open door of immigration. My dreams are manifesting because of the promises imbedded in the fabric of what already makes this country great. To strip the hope and livelihood of a select few under the false guise of fear is preposterous."
"I would have the same passion towards this if nobody but my momma knew my name."
The 33-year-old actor and comedian has grown up seeing firsthand the way immigrants are treated in America. "If you're an immigrant or child of immigrants, you know the sad stories of a visa application being denied, or someone who couldn't get let back into the country after risking their status and returning home to bury a parent," she told BuzzFeed News. "It's a hard, long road being an undocumented alien, and a lot of these individuals are upstanding, and only want the access to better, like most citizens do."

Because Orji is quickly becoming one of the most truly open celebrities, many people already knew that she was a proud first-gen Nigerian, but she doesn't feel pressure to speak on behalf of that severely underrepresented group of people. "When I speak out about things, it's not on a 'celebrity' level," she said. "I would have the same passion towards this if nobody but my momma knew my name."
But that's hardly the case.
Insecure — which follows Issa (Rae), her best friend Molly (Orji), and her sometimes boyfriend Lawrence (Jay Ellis) as they navigate the everyday difficulties of post-college adulting in Los Angeles — is a massive hit. And the show's success shows no signs of slowing down — its second season premiered to 1.1 million viewers, a huge increase from the 371,000 people who watched the Season 1 debut. Whether they're dealing with microaggressions at work while simultaneously failing at dating in the digital age, or making Girlfriends references and wearing "The FBI Killed Fred Hampton" shirts, the characters on Insecure make their black millennial audience feel seen…so much so that there's not an episode that doesn't end with everyone having triggered battle-of-the-sexes Twitter debates of Scandal Season 1 proportions.
For many, it's nearly impossible to be online for a solid amount of time without seeing an article, tweet, Instagram, or video featuring Orji. A quick search will tell you that she was going to graduate school for public health when she decided to pursue comedy. Swipe through her Instagram feed and you'll find her dancing barefoot with Luvvie at last year's White House Christmas party, performing "Tyrone" at a karaoke event in front of Ms. Badu herself, and slaying with her celeb twin Jill Marie Jones on the gram #fortheculture. Still, she's best known as Molly, the neurotic but lovable lawyer she plays on Insecure (so much so that the occasional crazed fan will yell "broken pussy!" when they spot her).
But it's her first-gen identity that matters most to Orji, especially now. Her success is an example of the kind of positive impact that immigrants can have on American culture when given the chance. "I know the opportunities I've been afforded as an immigrant, and I think these DREAMers can benefit from those same opportunities," said Orji. "They were brought here as children, and to force them back to a country they don't know, to have to start over from scratch...seems like there should be another solution."
Orji has always been clear about wanting to make a difference. About two months earlier, on a sunny Saturday afternoon in June, Orji greeted me with her bright smile at her local LA nail salon. "I want to take over for Ellen DeGeneres and/or Jimmy Fallon," she said while we were getting our toes painted. "And not just like, 'I want to host my own talk show.' I want to be in a position to write two $50,000 checks to take two kids to school. I want to become a big enough brand that people want to work with me, but then I can say, 'Great, because you want to work with me, I'm going to help you work with somebody that you don't even know about.' That's the ticket."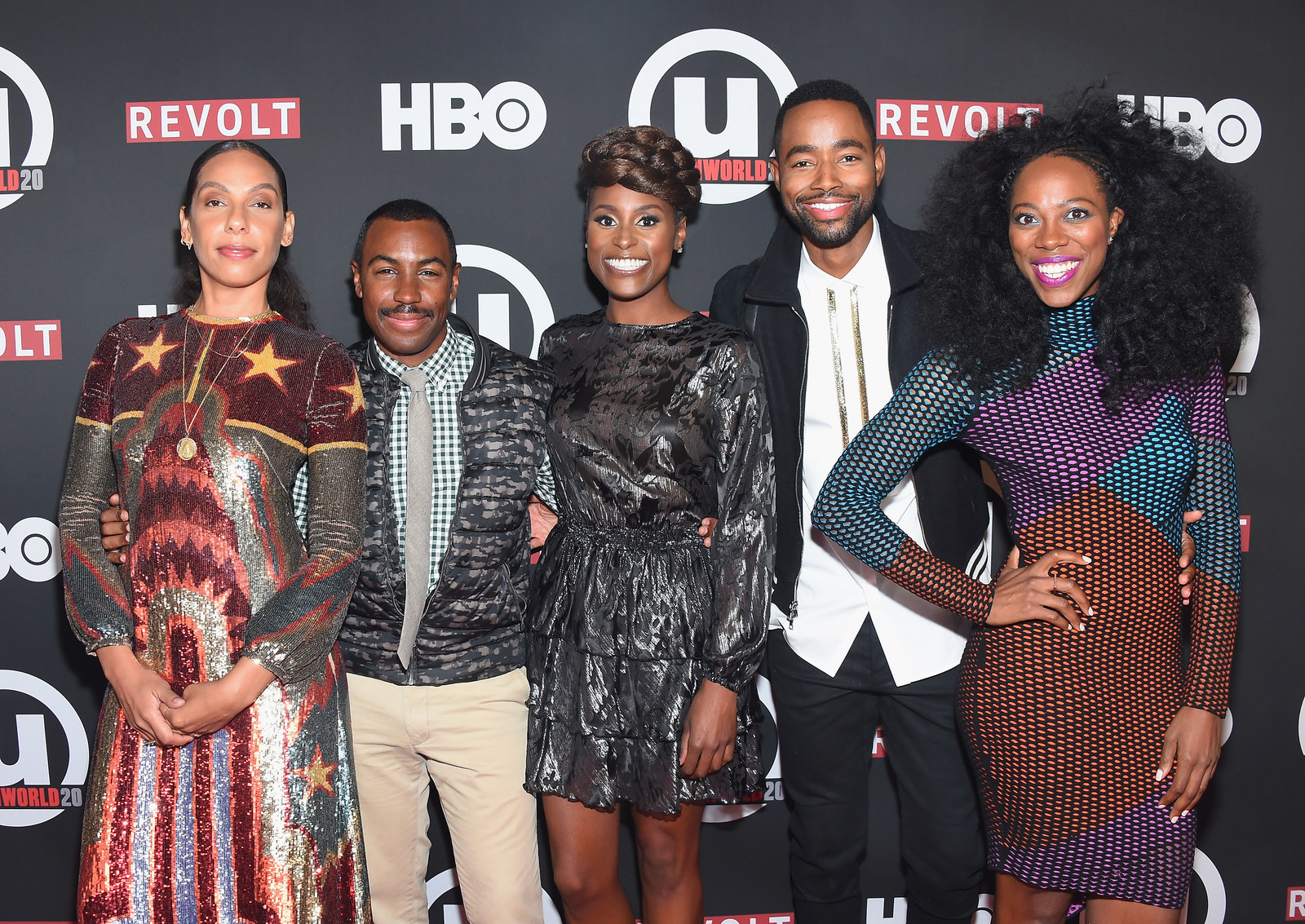 That day, Orji had come straight to the salon from a BET Experience event, and she was heading home to get ready for a dinner after our appointment. She asked me the traditional "What color are you getting?" question to break the ice, before defaulting to a favorite shade of hers, an off-white color called "Don't Bossa Nova Me Around." "We just wrapped Insecure, literally. I finished shooting at 3:30 a.m., I got in bed by 4:30 a.m., and my alarm rang at 9 a.m. for today," she said leaning back into the massage chair and dipping her feet into the warm water in the tub below. "But for me it's like, whenever I think of how tired I am, I'm just like, 'No, but this is the life you prayed for.' This is the life we hoped that we could live. I'm grateful."
A hustler at her core, Orji is taking a #nodaysoff approach to her newfound fame, so that she can hopefully wield her "it girl" moment into a lifelong career. She had a guest role on the critical darling Jane the Virgin earlier this year, she's currently filming Night School with Kevin Hart and Tiffany Haddish, and she's also developing First Gen, a TV project of her own based on her life, with David Oyelowo and Oprah Winfrey executive-producing, while also performing stand-up comedy on the side (she recently went on tour with Chris Rock).
But it took seven years of grinding before Insecure catapulted Orji into stardom. In fact, she was one year ahead of the timeline she asked her parents to give her to make it in the entertainment industry. "I was like, 'Yeah, it takes eight years to go to med school and then also go to residency. Give me eight years to try and make it,'" she said. "And by the grace of God, we did it in seven."
Orji got into comedy 11 years ago while participating in the Miss Nigeria in America pageant (yes, that's the real name). "They were like, 'What's your talent?' I was like, 'I ain't got no talent,'" she exclaimed, laughing at the irony more than a decade later. "So I literally prayed. I was like, 'God, I just bought a dress. I took out a card at Macy's.' And he said, 'Do comedy.'"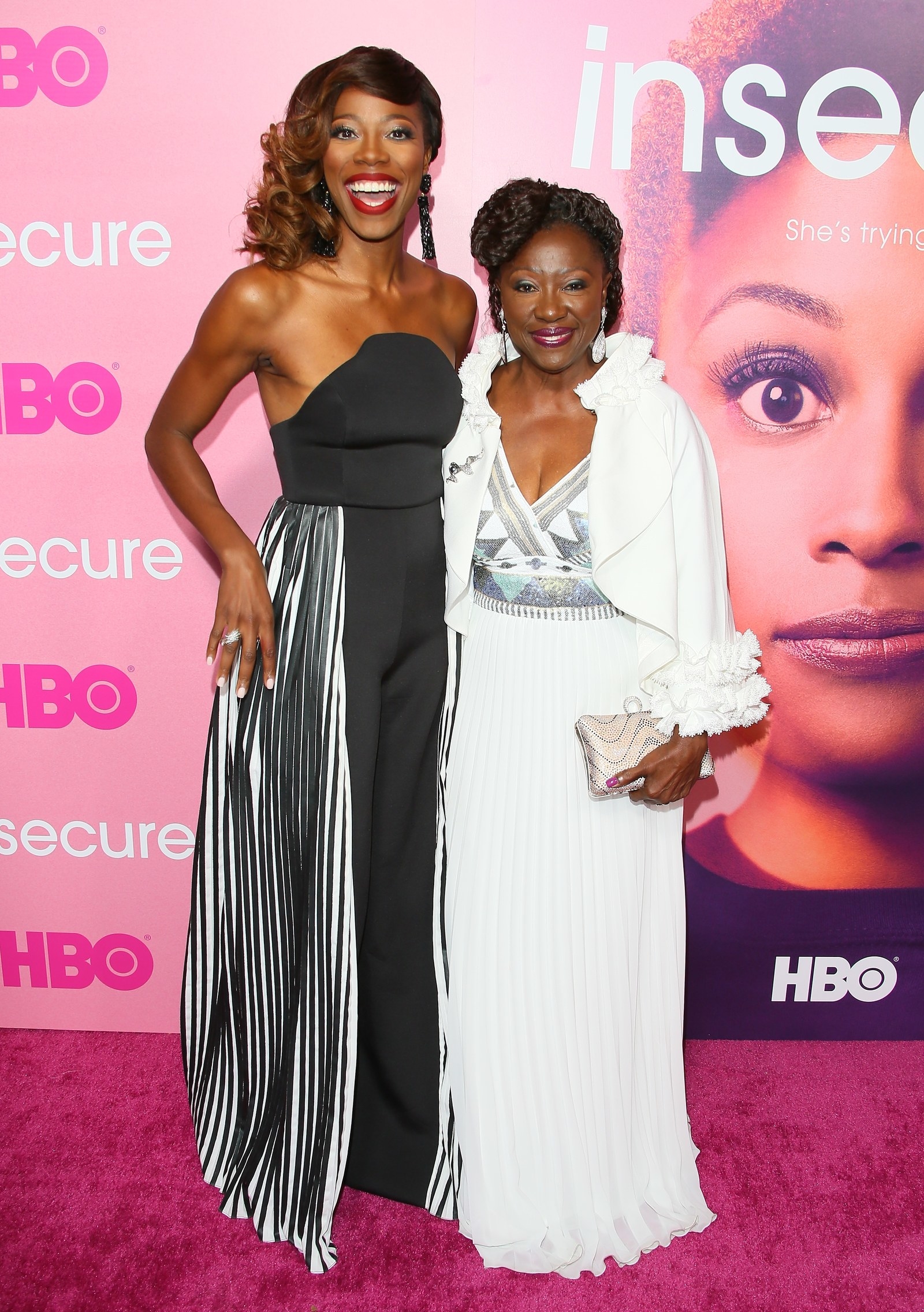 Orji wasn't sure initially. After years of being bullied as a child, she was worried the audience's reaction would be triggering. "If you're not funny, people boo," she said. "And I was performing in front of Africans. Africans are rude as crap. They won't even boo, they'll just start talking louder than you like, 'Whose daughter is this? Oh, please, I beg, get out of the stage.' It's just like dismantling your soul in front of you."
Despite her fears, Orji decided to trust God and did stand-up for the first time at the pageant. And to her surprise, everyone loved it. "At first I was like, 'Okay, maybe it was a fluke, maybe Jesus came through one time,' but I entered another competition and won," she said. "Then, the first time I got paid like $300 for a five-minute set, I was like, 'Ah, I ain't never going to med school.'"
While pursuing comedy seemed like a clear decision to Orji, her parents weren't initially on board. In fact, her mom's response was "You want to be a jester?" (It's a line she mirrors in the First Gen trailer.)
"I just think that they didn't understand. They sacrificed everything so that I could be here, they need a return on their investment," Orji explained. "I couldn't tell them when I was going to make it, or what making it would even look like, or what I was going to do for rent, or health insurance. … And as a parent, you want to set your child up for success. You want to cushion them from disappointment, and this industry's full of blows and disappointments, so you're going to willingly let your child go into this? I get it."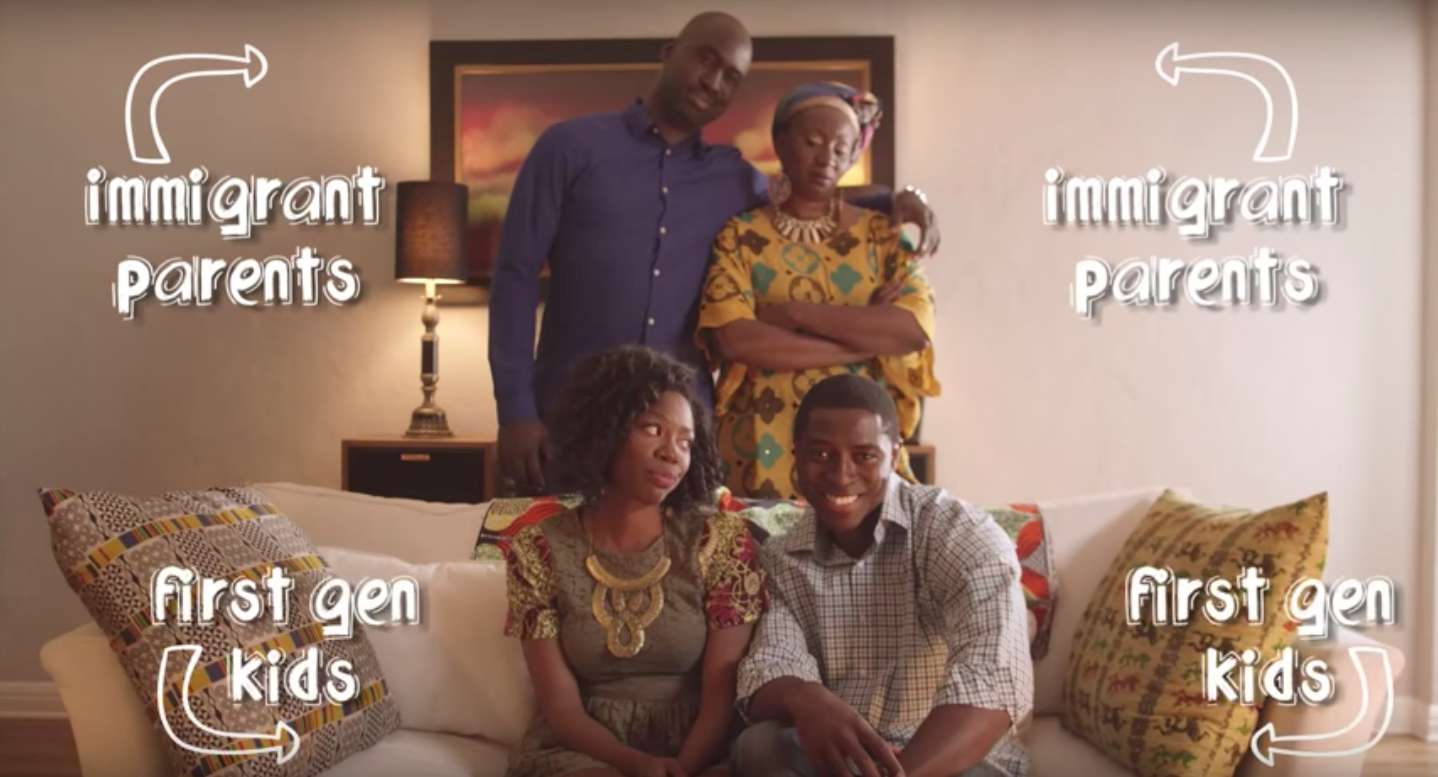 At 30, no doors were opening for Orji in Hollywood, so she decided to make one herself using a show concept she'd been playing around with for a while. First Gen would be the first show of its kind to represent the multitude of first-generation Americans with parents from African countries, an audience that has been able to half-relate to black shows like Black-ish and immigrant shows like Fresh Off the Boat, but never both in one package. For Orji, it's vital to bring that kind of diversity within diversity to the screen. "Nobody says that we have Friends, why do we need Big Bang Theory? Why do we need Seinfeld? They're just like, 'I think that works, that formula works,'" Orji said. "There are so many more stories."

"For her to put her brand behind us, that wasn't nothing but Jesus."
So Orji teamed up with casting director Marquita Bradley and writer Katherine Oyegun to create a trailer for the show. They released it online in 2015, and it went viral, catching the attention of Oyelowo, who was born in Britain to Nigerian parents. "My producing partner then cold-called him and asked him if he wanted to be an executive producer on the project," Orji said. "There was no reason for him to say yes at the time, aside from him thinking it was a dope project," she said, motioning wildly with her hands, which were wrapped in aluminum foil to remove her gel polish.
But he did just that. "You need to have people in David Oyelowo's spot who can be like, 'These three girls who are all assistants and/or broke, let me see how I can help them. Let me take them to a good friend of mine who just happens to own a network and is also a billionaire,'" Orji said.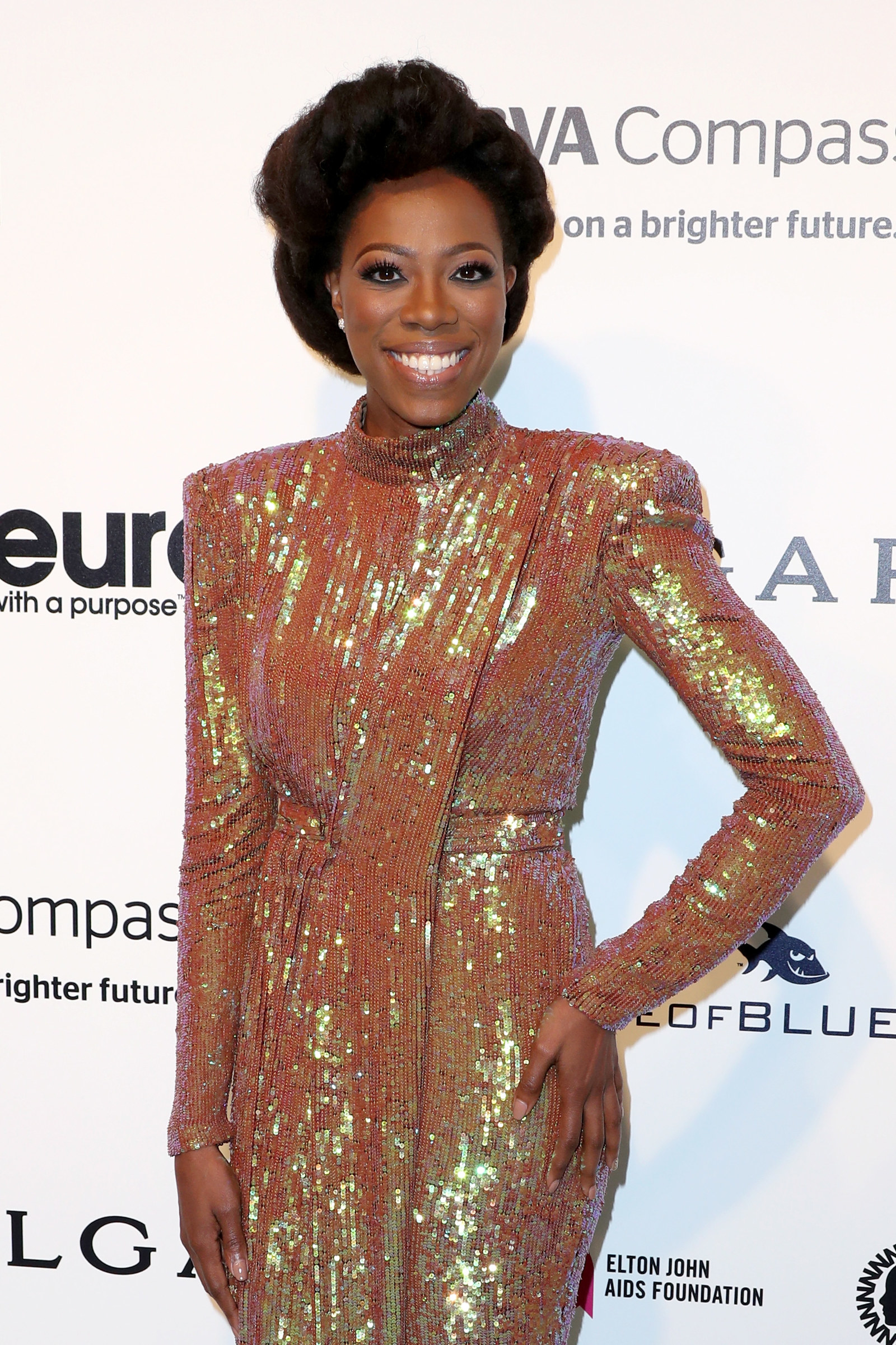 In the summer of 2015, Oyelowo took Orji and her partners to meet that good friend of his, one Oprah Winfrey, who's now also an executive producer on First Gen. "For her to be like, 'I like this. I think the girls in my leadership academy need to see a show that represents them, that they can relate to on such a deep and personal level. How can I be involved?' It's like..." Orji trailed off, waving her hands in a Milly Rock–esque way to show how speechless the entire experience left her.
"I was still sleeping on my couch," she continued. "She didn't have to meet with me ... and for her to put her name behind us, for her to put her brand behind us, for her to see something in this unlikely story, that wasn't nothing but Jesus."
Being the hustler (and Nigerian) she is, Orji was still auditioning while developing her First Gen pilot, which is how she ended up landing an audition for Insecure in July 2015, a week after meeting with Winfrey.
Eventually, her parents came around too. "It didn't register that I had made it for my dad until a week before the [Insecure] premiere," Orji said with a smile. "He was in Nigeria, and CNN was doing their entertainment weekend special and my picture came up with Issa, and he was like, 'Oh my god, on CNN they talking about your sister. They're calling her Molly,'" she recalled. "All his friends were watching CNN at that moment across the globe [and] are seeing his daughter and hearing the Orji name on TV. That's crazy. That's when it dawned on my dad, like, 'I think my daughter's onto something.'"
"It's time for understanding to permeate the cultural climate."
And clearly, influencers as big as Winfrey think the same. She may have a hit show on HBO and a feature film with Kevin Hart, but Orji feels like the little pilot that got her here, First Gen, is what can really make the difference. "I think the environment is ripe and ready for a show like First Gen," she said in the wake of the DACA decision. (The project is still in development.) "To really be able to humanize so many first-gen stories and see beyond numbers or statistics, and bring a face to those either directly or indirectly affected by such rulings... It's time for understanding to permeate the cultural climate, and what better way to do that than through the disarming nature of entertainment."
CORRECTION
Orji earned her master's degree in public health. An earlier version of this post misstated that she had dropped out of graduate school.