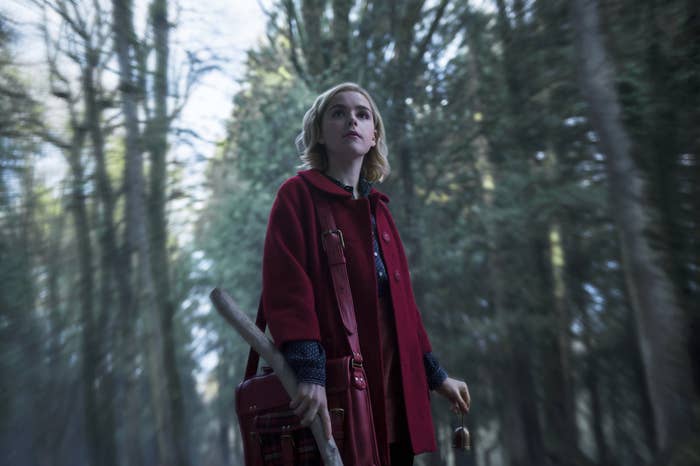 Netflix's new series The Chilling Adventures of Sabrina premiered Friday, and Twitter has been buzzing all weekend about the new installment of the classic series.

Some of the funniest reactions to Sabrina are from those taken aback by how dark it is.
The creators and stars of the show warned us that it was indeed going to be "chilling," but they didn't mention that it was going to be worshipping-the-devil-dark.
The series begins with Sabrina refusing to pledge allegiance to Satan in Episode 1. And her journey into to witch-hood is very much tied to her loyalty to all the things any given praying black grandmother would throw holy oil over. That being said, more than a few black folks decided to do their pastors proud and opt out of the series altogether.


And those who have decided to risk it all for good TV decided to lean on the Lord, his cross, and all things holy.
One might say it even brought folks closer to Christ.
Or at least united us all against one common enemy.
God bless everyone trying to make it through the binge with their faith still in hand.