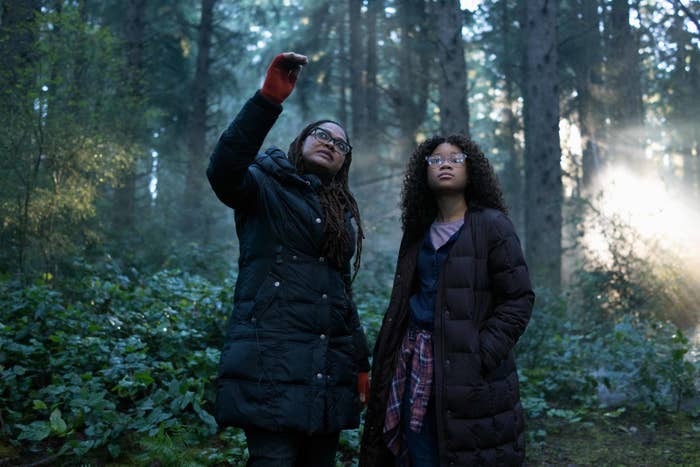 The discourse comparing Ava DuVernay's A Wrinkle in Time and Ryan Coogler's Black Panther is rooted in nothing more than the fact that both films have black directors. Ten other films have been released nationwide during Black Panther's box office reign and none of them received the amount of pressure to beat Marvel's mega hit that A Wrinkle in Time has been subjected to. It's yet another example of both the pitting of minorities against each other and the "there can only be one" fallacy that should have long ago been buried. Our culture can stand two black directors succeeding. And for anyone who thinks otherwise, to quote M'Baku from Black Panther, "We will not have it O!"
The pressure on A Wrinkle in Time to break the same ground as Black Panther really took shape after the latter's impressive opening weekend box office performance. Speaking to a crowd at the American Black Film Festival Honors in Beverly Hills less than two weeks before her film's release, DuVernay said, "This is like making an album the year Thriller came out. But there's room for all of us. Prince also put out 1999 that year." The sentiment seemed to hint that the Oscar-nominated director — and former publicist — was aware of what many in the media were getting ready to do, and was prepared to challenge the narrative. To compare Thriller and 1999 served as a bit of a foreshadow. There's no question Thriller was the album of that year, a phenomenon that broke records that artists still struggle to attain today, but 1999 is also an iconic, timeless album that helped Prince break through to mainstream audiences before his most successful album, Purple Rain.
A Wrinkle in Time earned $33 million domestically this weekend, giving it the biggest opening weekend of all the films released this March to date (though of course it was only the second weekend of the month). The children's movie directed by DuVernay (the first black woman to direct a live-action movie with a $100 million budget), starring a diverse cast of women (Storm Reid, Oprah Winfrey, Mindy Kaling, Reese Witherspoon, and Gugu Mbatha-Raw), had a better opening weekend than movies starring Oscar winners Jennifer Lawrence (Red Sparrow), Natalie Portman (Annihilation), and Charlize Theron (Gringo). It also wasn't far from Fifty Shades Freed's $38 million opening weekend that landed the film the No. 1 box office spot before Black Panther premiered.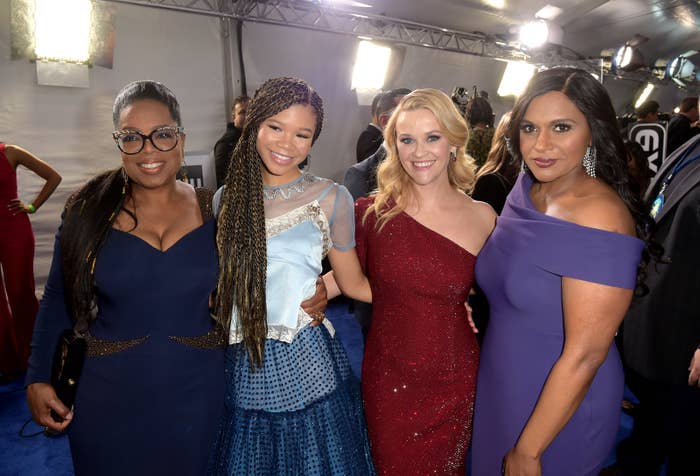 However, these are not the narratives you'll find on the homepage of the biggest news sites. Instead you'll find headlines like "'Black Panther' Dominates 'Wrinkle in Time' at Box Office" from the New York Times, "Oprah's 'A Wrinkle in Time' stumbles at the box office as 'Black Panther' soars" from Fox News, and this gem from the Hollywood Reporter, "If Jennifer Lawrence Can't Open a Movie, Who Can?" (Answer: Lupita Nyong'o, according to the latest box office statistics.)
Where are the deep dives questioning why Annihilation's star-studded cast was no match for the Wakandans? Why are there no trending conversations about what it means for Hollywood that two black directors are proving to be more profitable than white directors, like Gringo's Nash Edgerton, in 2018? Is anyone concerned about the future of his career or is it just DuVernay's reputation that's on the line?
The truth is most, if not all, films that came out this year (and those that follow!) will likely be artistically and monetarily inferior to Black Panther. It's made more than a billion dollars globally in four weeks, it's in the top 10 highest grossing films of all time, and the only Marvel movie to do better so far is 2012's The Avengers. And that's a great feat for any movie, let alone one with a largely black cast, filmed by a black director. The success of the film should do things like prove that black films can do well internationally because universal truths are relatable no matter the race of the actors portraying them. At the very least, Black Panther's success ought to encourage all studios to invest more in diversity so they too can reap the benefits that Disney is, as Disney currently holds the top two box office spots. What shouldn't arise are expectations from studios or media outlets that every other black director and/or black film that comes after Black Panther has to do better than it, or else.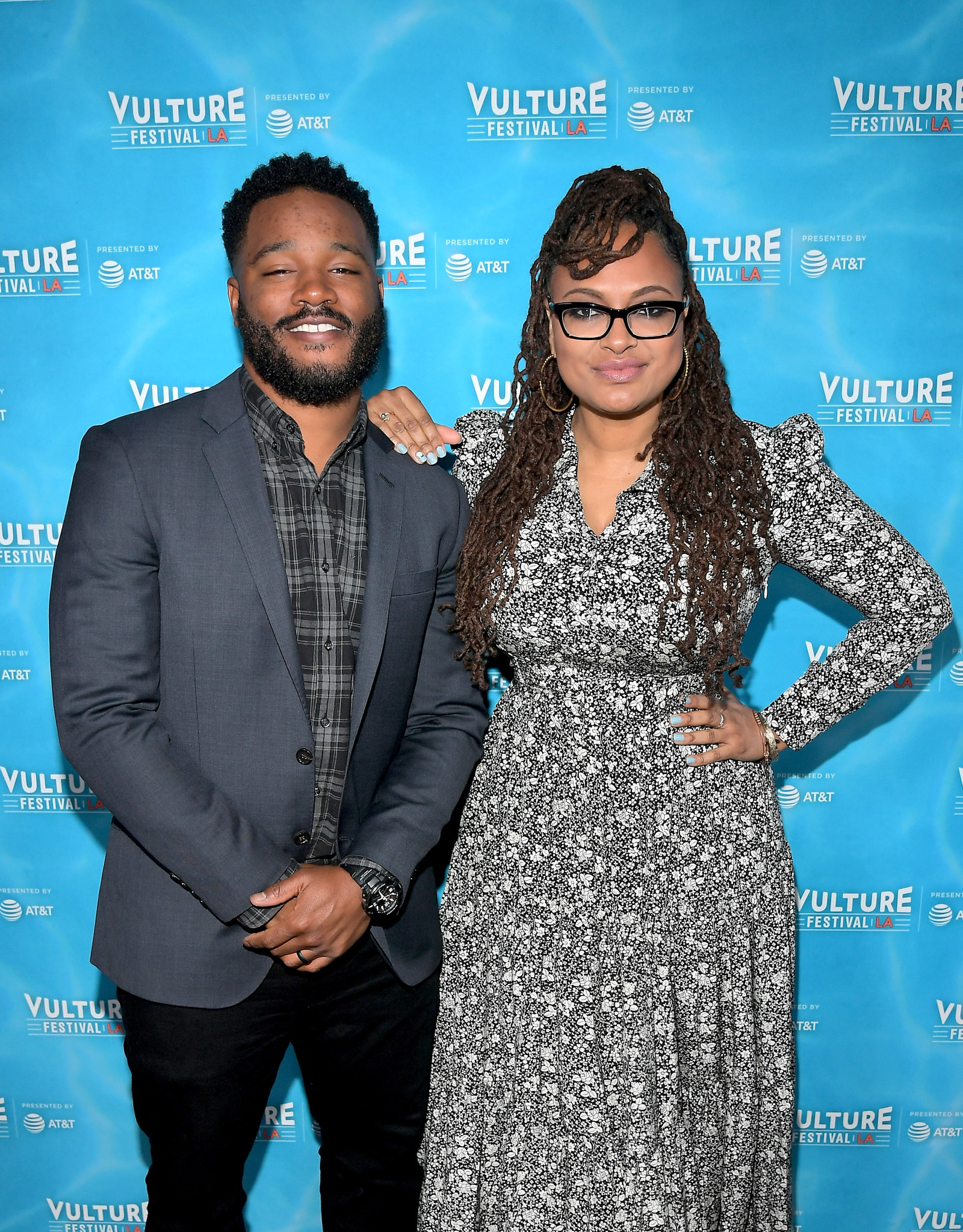 For too long black Hollywood has been forced to prove itself, and the struggle to treat DuVernay as equal to her white counterparts speaks to the larger issue at hand: There are still a lot of people in the entertainment industry who haven't let go of racial bias. As Coogler, who has gracefully refused to give life to the make-believe competition people are creating between himself and DuVernay, pointed out in the op-ed he wrote about his "big sister" in honor of A Wrinkle in Time's opening weekend, "DuVernay is a pioneer." And she is. DuVernay mandated the use of women directors on her OWN drama Queen Sugar long before Frances McDormand introduced the world to inclusion riders at the Oscars. She's made the best film about Martin Luther King Jr. in history (and there's quite a lot of those), which earned her a Golden Globe nomination. She was also nominated for the documentary feature 13th, proving she is as versatile as she is trailblazing. "Ava is the past, present and future," wrote Coogler. And her future will continue to be bright as she continues to break down barriers and be the kind of warrior A Wrinkle in Time has encourages moviegoers to be.
To diminish A Wrinkle in Time to nothing more than how much money it makes displays a complete lack of understanding of just how revolutionary the film is because of DuVernay. She made a sci-fi film with a black lead in a genre that didn't reciprocate her love for it. She made Oprah a supernatural being — aka the role she was born to play. She gave audiences a black Disney princess who never turns into an animal. She told little black girls to be proud of their curls. It's the film many black women, and the black girls who live in us, have been waiting for our entire lives.
So when we, as a culture, talk about A Wrinkle in Time moving forward, try some of these frames instead: "For the first time in history, two black directors, with budgets over $100 million, have the No. 1 and No. 2 movies at the box office." "Disney puts money behind diversity and wins big." "Black kids finally get heroes who look like them on the big screen." Or, a personal favorite: "Black girls find and fix broken white men in two of the year's biggest films so far."