Salma Hayek on Wednesday revealed more details about the sexual harassment she says she endured from producer Harvey Weinstein, including alleged death threats.
During a discussion with Oprah Winfrey at the Apollo Theater in New York on the Time's Up movement, and how the Weinstein accusers opened the floodgates, Hayek expanded on earlier allegations of harassment that she said she suffered after the Hollywood megaproducer bought her film Frida. The allegations, which Weinstein has denied, were first made public in an op-ed she wrote in the New York Times.
"He said a lot of things to me over those five years. He told me, 'I am going to kill you.' He also said to Julie Taymor, and I didn't write this in the article, he said, 'I am going to break the kneecaps of that...the C-word.'"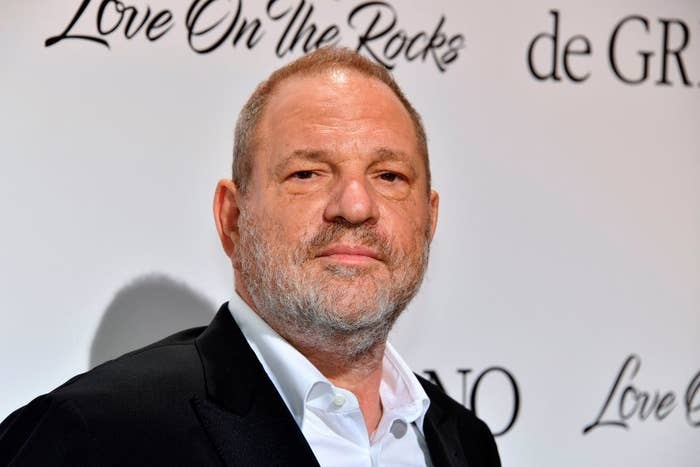 A representative for Weinstein, who has been getting treatment for sex addiction at a facility in Arizona, did not immediately respond to a request for comment on Hayek's comments. Dozens of women, including A-list actors in Hollywood, have come forward with allegations against Weinstein that range from harassment to rape.
Earlier in the conversation, Hayek said she had been contacted to be in the first big Weinstein story published by the New York Times, but declined to take part.
"I started crying when they asked me, and I ended up not doing it. And then I felt ashamed, like a coward," she said. "I'd been supporting women for two decades, but I couldn't do this... I thought of my daughter... I thought of the shame."
Hayek added that those were some of the reasons she acted normally around Weinstein for years after the alleged abuse. She never even told her husband or her friends.
"Penélope [Cruz] was furious with me when I told her I was writing the thing [op-ed] because I never told her. And I said to her, 'He [Weinstein] made the best movies! If I tell you, if I tell Robert Rodriguez — they have business deals with him. He's not doing the same to you guys. Then I would ruin your business opportunities. I didn't know there were so many women. I thought I was the only one," she told the crowd.
"That's what a good predator does," said Oprah, who also retold conversations she had had with Reese Witherspoon and other actors whom she chose not to name.
"I said to them, 'Oh, you are all reacting the way I've seen molested children behave," she said. "They hold the secret because you think you're the only one it's happened to. Part of the PTSD, part of the trauma, is that guilt that you held it."
It took Hayek months to write the op-ed, and although hearing the other victims' stories at times made hers feel "small" — so much so that she almost didn't share her story — Hayek said they ultimately empowered her to share her truth.
"I think it's important to tell victims, 'You did what you could do at that time,'" Hayek said.

The actor also told the crowd that Weinstein is not the first man to sexually harass her.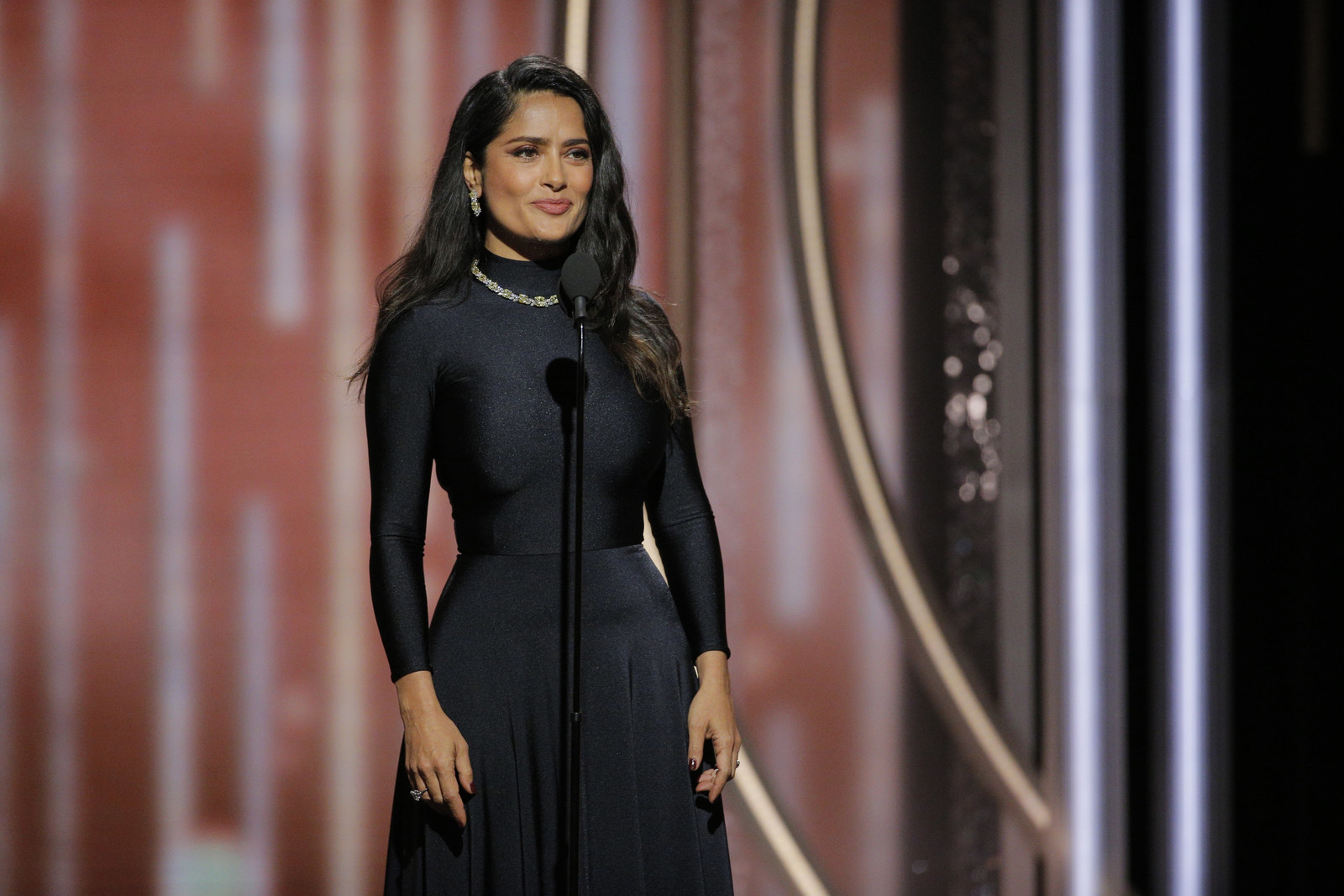 "That's why I could handle him better. I was very strong in front of him and I was smart, I sneaked my way out — maybe that's why I didn't get raped," she said. "I've had this problem since I was little."
When asked how women can heal from sexual abuse or harassment, Hayek said women have to forgive themselves.
"It's important to take responsibility for the things we do to others, but we must stop apologizing for being attacked and we must move into a place where you can actually have a conversation," she said. "It is important to release the anger. I don't want us to go from victims to angry. I don't want our anger to be our motto. That doesn't mean we are not angry.
"I am a short, Mexican-Arab, angry woman... but I don't let that anger blur my vision. I can use that energy to be productive."
Hayek is optimistic that the #MeToo movement is just that, versus a moment that will eventually lose momentum. "The change was not just felt by the people that spoke but the people that listened," she said. "There were a lot of men who didn't even know there was something wrong with it. Men are starting to think and it's a positive thing. We've been working at this for centuries, and our moment came."
The actor also credited the Trump administration for giving the movement legs.
"I think this happened now because we're so frustrated of the government getting away with incredible things," she said. "All the lying and all the covering — it did something good in this case."
Hayek's full interview is scheduled to air during Oprah's Super Soul Conversations special on OWN Feb. 27.
CORRECTION
Salma Hayek's name was misspelled in an earlier version of this post.