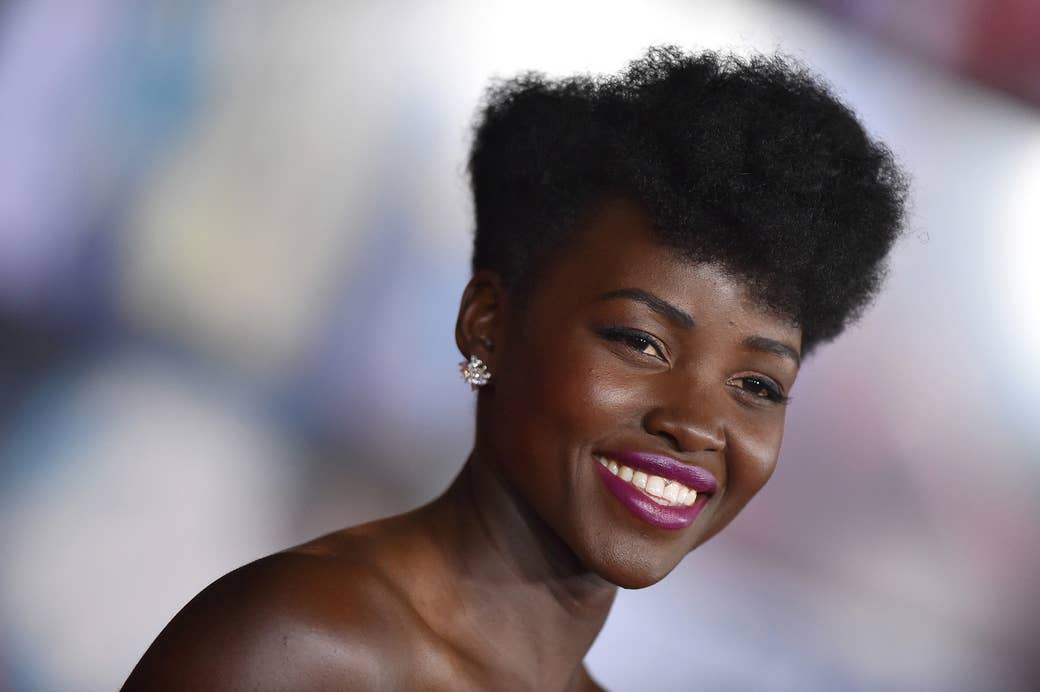 The moment it became clear that Harvey Weinstein was truly in trouble, and was about to lose his company and his power, didn't come when we first heard that several women had gone on record accusing him of sexual assault and/or harassment, but when we saw who those women were. Big names like Ashley Judd, Angelina Jolie, and Gwyneth Paltrow hit like a three-punch combo in a heavyweight championship fight, and down went Frazier, or in this case, Weinstein.
They were not the only women to come forward during those first few days, but they were the most recognizable names of the group: white women who were familiar to all and loved by many, thanks to the movies they've starred in. Their kind of fortune is one that goes way beyond a bank account and the many privileges of fame. In an industry and wider culture that has exposed rampant abuse toward women, these actors have become the faces of the aggrieved — the perfect victims. Their word was bond, and in the weeks following, women (and a few men) took that bond and ran with it.
"If they hadn't been people who have had access to parts and roles and true inclusion in Hollywood, would we have believed?"
Thereafter, it seemed like the floodgates that opened after the initial Weinstein reports broke were boundless, and that all #MeToos (a movement started by a black woman) would perhaps finally be treated equally. But it soon became apparent that, much like how the glass ceiling isn't the same for every woman, people of color had to find their way into this moment through a separate, smaller entrance. Even famous ones like Lupita Nyong'o, Terry Crews, and Aurora Perrineau received targeted, tone-deaf denials, and blatant inaction, in the case of the latter of the two.
Actor and rape survivor Gabrielle Union put the role of race into context in a New York Times interview while on a press tour for her new book: "I think the floodgates have opened for white women. I don't think it's a coincidence whose pain has been taken seriously. Whose pain we have showed historically and continued to show. Whose pain is tolerable and whose pain is intolerable. And whose pain needs to be addressed now."
When speaking of the women who named Weinstein in particular, Union asked, "If they hadn't been approachable. If they hadn't been people who have had access to parts and roles and true inclusion in Hollywood, would we have believed?"
As of today, by BuzzFeed News' count, 70 women have accused Weinstein of sexual assault and/or harassment. Only two (Nyong'o and Lucia Evans) of the list are black, and only one of those black women is prominent enough in Hollywood for there to have been a Getty photo readily available to include with her story.
While this could be the case because no other black women were harassed by him or because he didn't think most black women were "fuckable," a quick lesson on the country's deep history of racism and rape culture would point to how the stakes are higher for black actors to speak out, and because of that, many victims will choose to remain silent even when they see many other women speaking out. And if this sounds like on overzealous reach, consider that in the 88-year history of the Academy Awards — the industry's highest honors — only 16 black actors have been awarded Oscars. In the culture of having to be twice as good, it does not take much effort to imagine that black actors are twice as likely to not be believed, are twice as expendable to most studios, and would have to work twice as hard to get back in the good graces of an industry that's already twice as difficult for them to break into. And all this, without yet considering the potential fallout from accusing the Hollywood heavyweight that was Weinstein, or one like him.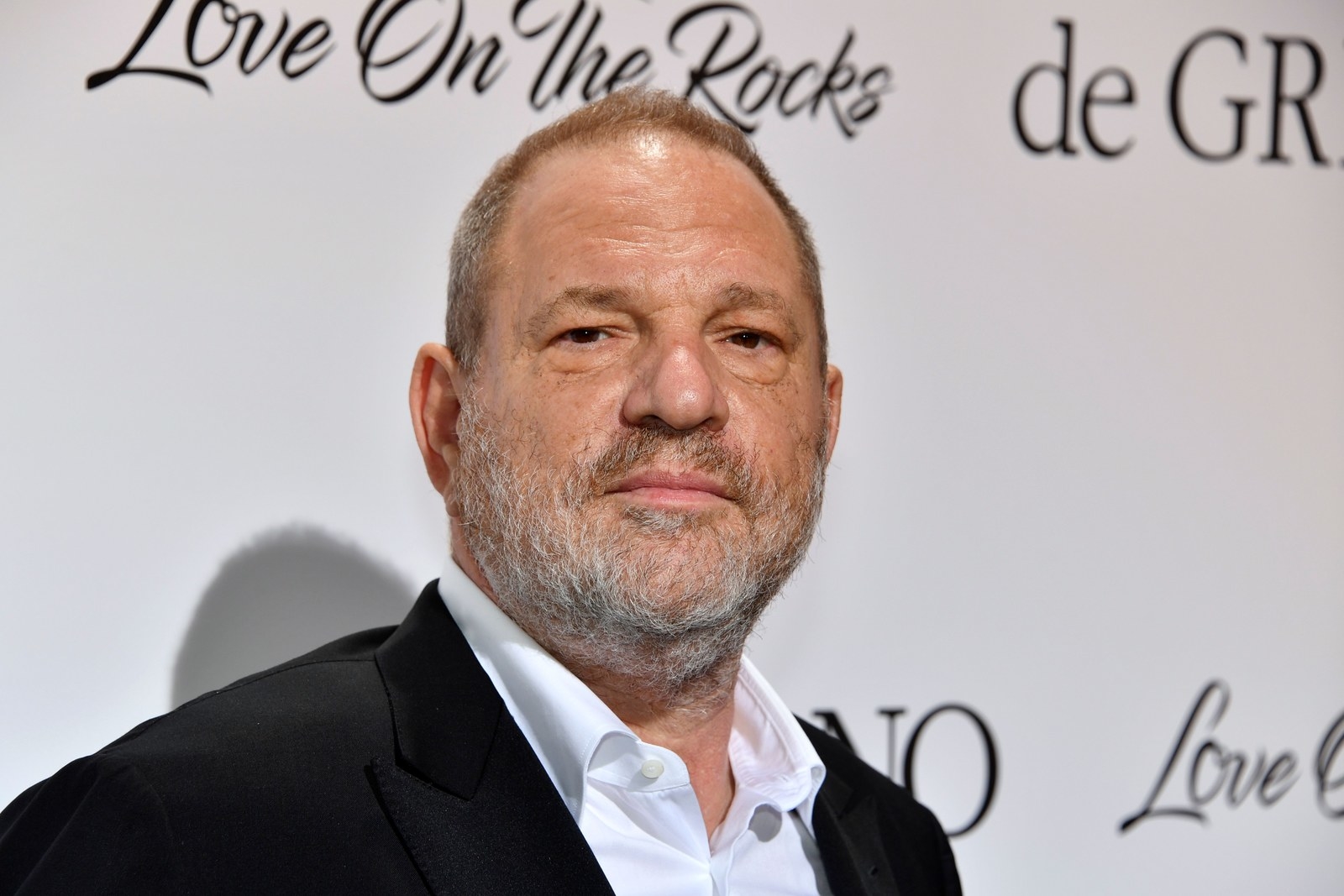 Exactly two weeks after the initial New York Times Weinstein story broke, Nyong'o penned an op-ed for the same publication, detailing her experiences with the Hollywood producer from 2011, when she met him at an awards ceremony as a student at Yale's School of Drama, until 2014, after she had won the Oscar for her performance in 12 Years a Slave.
Despite the specificity of the encounter described, right down to the the words spoken — including a paragraph where Nyong'o recalls that Weinstein apologized to her for his behavior at the Toronto Film Festival premiere of 12 Years a Slave, and promised to treat her respectfully moving forward — the former mogul and his team released a statement denying Nyong'o's op-ed. At that point, up to 40 women had spoken out against Weinstein, to which the response had been a mere blanket statement (with the exception of Judd, who he insinuated spoke against him only because she was "going through a hard time right now" in an Oct. 5 interview before he was fired from the Weinstein Company).
"If Nyong'o had been the first and only woman to speak out against Weinstein, would the public response have been the same?"
"Mr. Weinstein has a different recollection of the events, but believes Lupita is a brilliant actress and a major force for the industry. Last year, she sent a personal invitation to Mr. Weinstein to see her in her Broadway show Eclipsed," a spokesperson for Weinstein told Entertainment Weekly.
Weinstein had been fired from his own company, left by his wife, shunned by the industry, and exiled to rehab for sex addiction, but broke his silence regarding this encounter. Given this response, one does wonder: If Nyong'o had been the first and only woman to speak out against Weinstein, would the public response have been the same? Would Nyong'o, an Academy Award winner, make for a "credible" victim too? Or would her blackness obscure her believability?
Actor and former football player Terry Crews was the first black male celebrity to join the #MeToo movement post-Weinstein; but no no white faces have come forward to corroborate his story and what has or hasn't happened since, speaks volumes.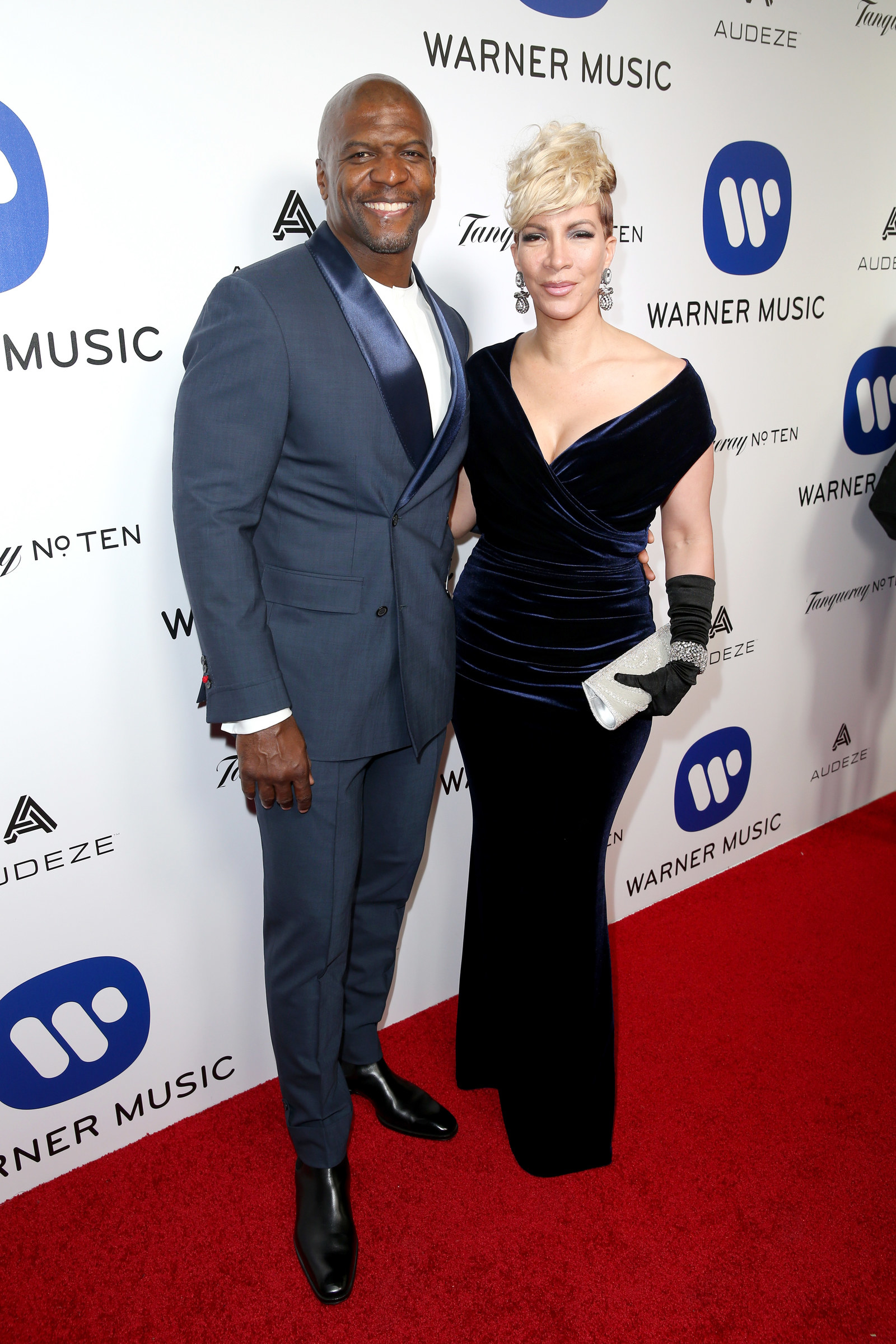 In a series of tweets, Crews shared that he was sexually assaulted by an agent (later revealed to be WME's Adam Venit) at an entertainment industry event on Feb. 4, 2016. The actor says that he was with his wife at the party when he introduced himself to Venit and the agent "viciously grabbed [his] penis and testicles so hard that it caused [him] immediate pain in a blatant and unprovoked sexual assault." Crews said Venit then repeated this groping several times even though he pushed him away and asked him to stop. According to Crews, Venit called him the next day and apologized, saying he was not himself.
Despite that apology, and Crews reporting the incident to his own agent at WME, the agency took no initial action against Venit, whose clients include Adam Sandler, Sylvester Stallone, Eddie Murphy, Casey Affleck, Brett Ratner, and Dustin Hoffman.
A month after sharing his story on Oct. 10 this year, the actor filed a police report against Venit. Then, on Dec. 5, 2017, Crews decided to take legal action and filed a sexual assault and battery lawsuit in Los Angeles against Venit and WME.
Unlike the 47 powerful men who have been fired or forced to resign since Weinstein, Venit was suspended without pay for 30 days. Since then, he's been allowed to return to work, receiving only a demotion from his role as head of the agency's motion picture department as punishment for his actions.
This is very different from what happened when a different male actor, Anthony Rapp, came forward and shared exclusively with BuzzFeed News that Kevin Spacey made a sexual advance toward him when he was 14.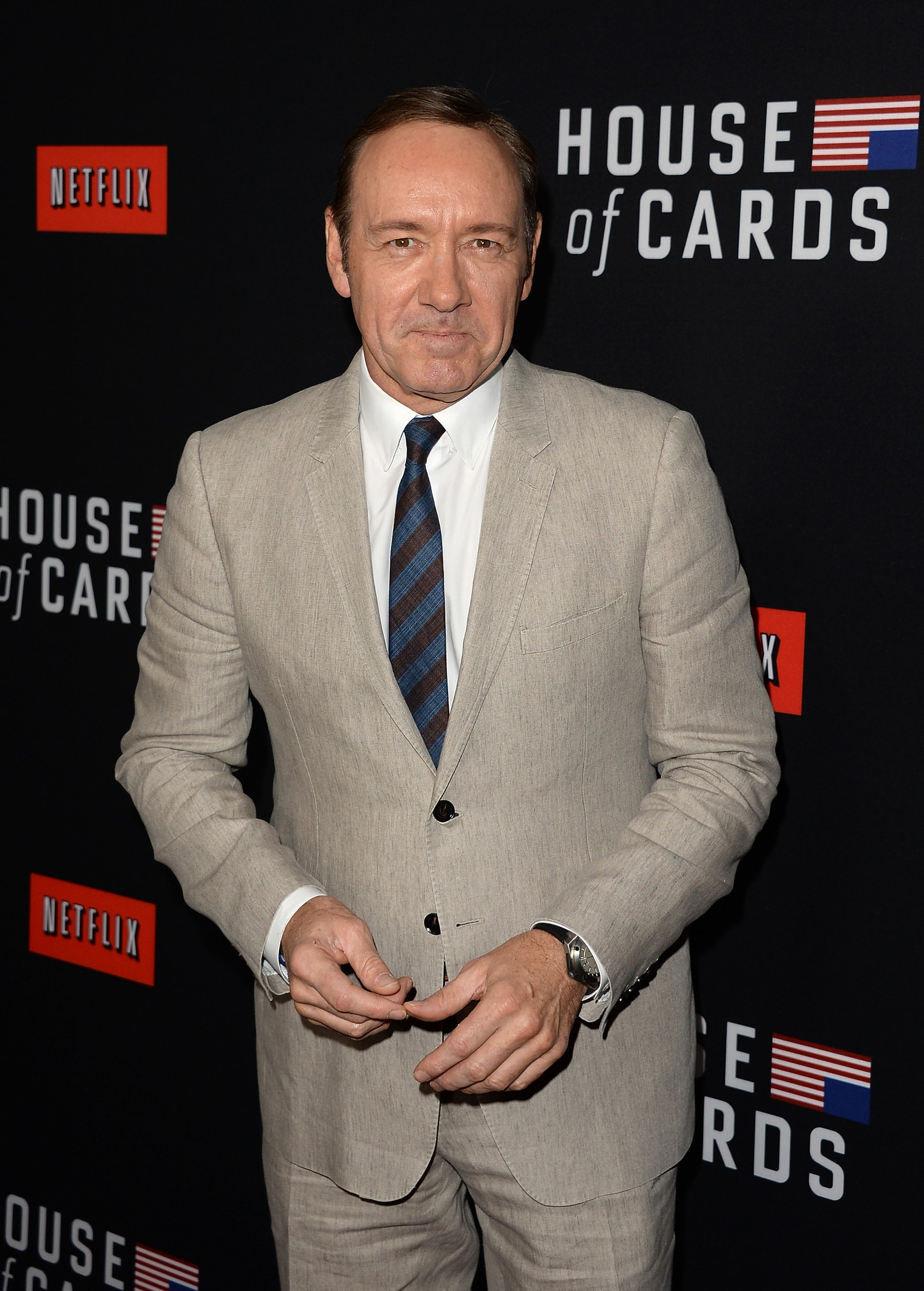 He said that Spacey "invited Rapp over to his apartment for a party, and, at the end of the night, picked Rapp up, placed him on his bed, and climbed on top of him, making a sexual advance" back in 1986 while they were both on Broadway.
Within the week, several others came forward accusing Spacey of varying levels of sexual harassment and assault. Two days after the news broke, Netflix suspended production on House of Cards "indefinitely," before ultimately deciding to shoot the last season without its fallen star, letting Robin Wright take the lead.
Both Spacey's agency, CAA, and his publicist, Staci Wolfe of Polaris, parted ways with the actor within the week and London's Metropolitan Police also opened up an investigation into the actor.
And in a historic first, Sony Pictures decided to cut Spacey from the studio's upcoming film All The Money in the World and reshoot all his scenes with Christopher Plummer playing the role instead.
In other words, mountains were moved. And while all the men sexually harassed by Spacey absolutely deserved this kind of swift justice — especially Rapp, given his age at the time of the alleged incident — so does Crews. It's almost as if his black life matters less.
When Passengers actor Aurora Perrineau filed a police report against Girls writer Murray Miller for sexual assault, the series' showrunners, Lena Dunham and Jenni Konner, not only took his side but released a joint statement defending Miller.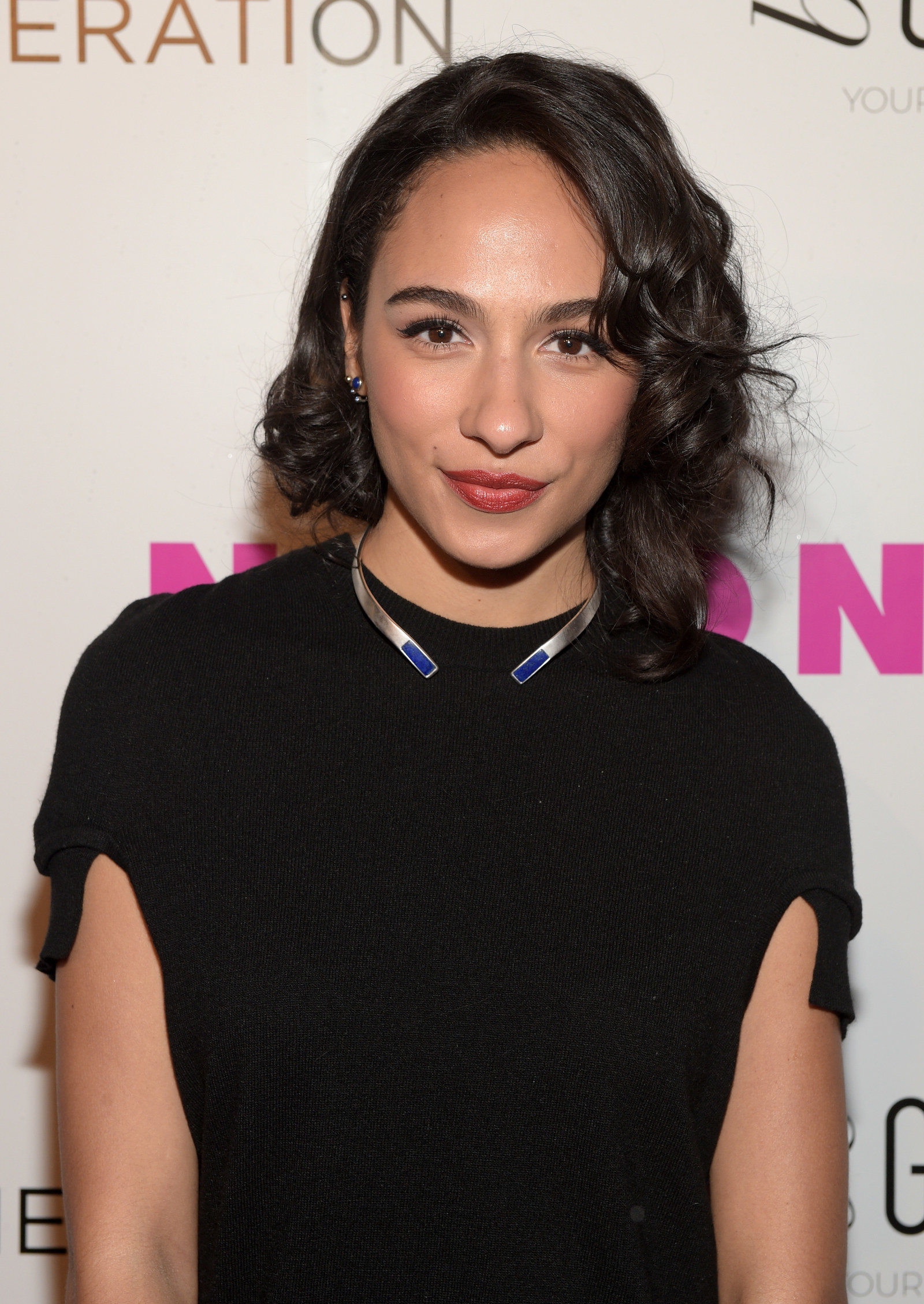 Part of the statement reads: "While our first instinct is to listen to every woman's story, our insider knowledge of Murray's situation makes us confident that sadly this accusation is one of the 3 percent of assault cases that are misreported every year. It is a true shame to add to that number, as outside of Hollywood women still struggle to be believed. We stand by Murray and this is all we'll be saying about this issue."
Dunham is a self-proclaimed feminist, who once tweeted that women don't lie about rape. But when one of her white collaborators was accused by a black woman, that woman suddenly became the exception to her rule.
Miller, through his attorney, also tried to poke a hole in Perrineau's claim in a statement that read, "Only after her demands for money were rebuffed did Ms. Perrineau go to the police. Mr. Miller looks forward to sharing all evidence and information with any and all authorities seeking the truth in this matter."
But about a month later, Miller's team released an additional statement admitting their claim was incorrect: "Neither Ms. Perrineau nor her lawyers have ever made a demand for money. Our previous statement above was incorrect and the result of a of good-faith misunderstanding."
Dunham has since apologized "to any women who have been disappointed," adding to the growing list of public apologies she's had to make. "Every woman who comes forward deserves to be heard, fully and completely, and our relationship to the accused should not be part of the calculation anyone makes when examining her case. Every person and every feminist should be required to hear her. Under patriarchy, 'I believe you' is essential," tweeted the actor. In her apology, she never directly addressed Perrineau, the black woman whose case she harmed.
Recognizing racial bias within sexual assault and harassment has to be part of any strategy to keep the momentum moving forward and truly effect change for all.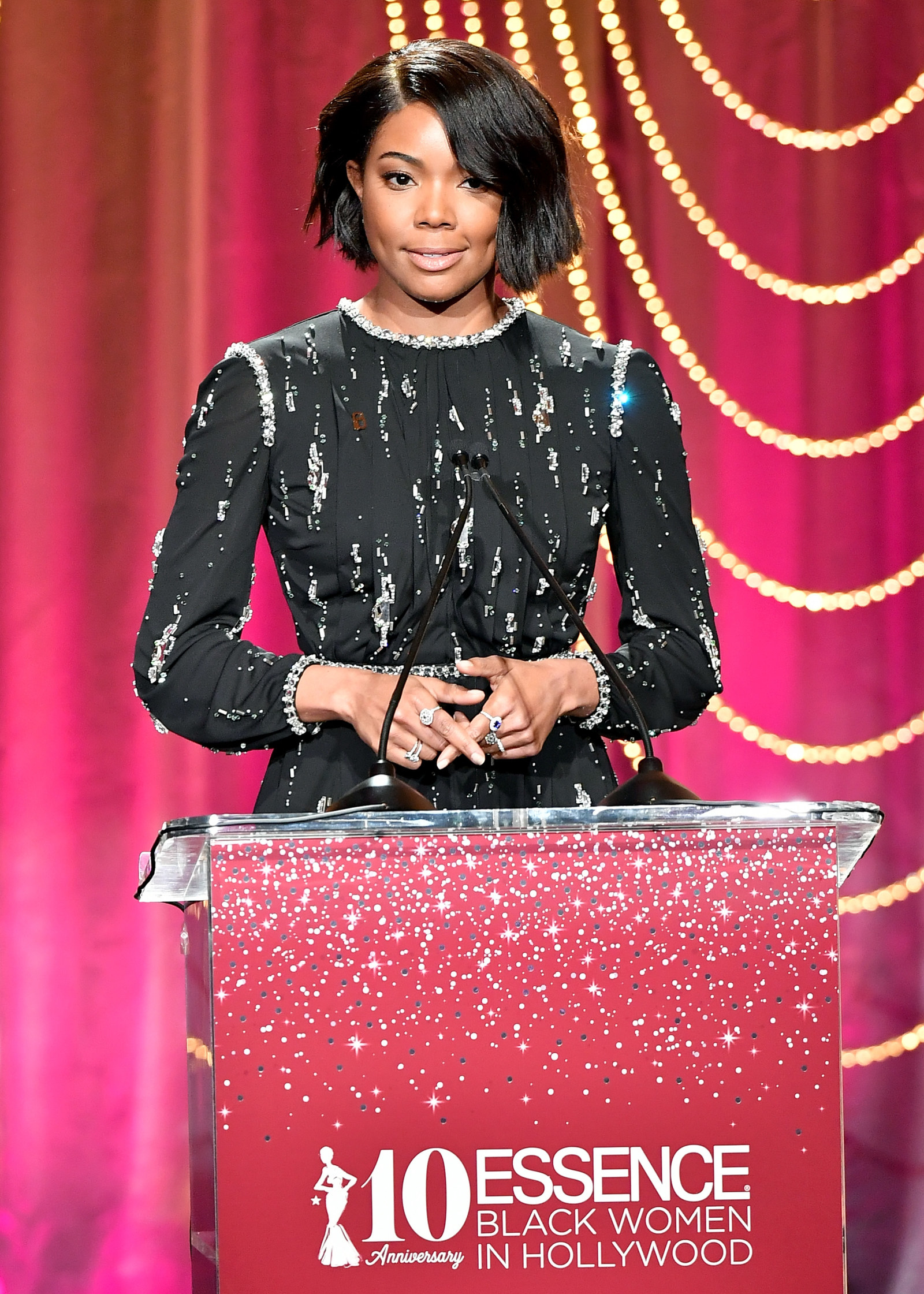 Toward the end of her interview with the New York Times, Union noted, "When we have the microphone, how often do we pass it back to the people who are experiencing a different challenge, but who are equally worthy as having the microphone?"
Watching men in Hollywood and media finally be held accountable for sexual assault has felt unreal, like a dream women keep waiting to wake from, despite the triggers and secondary trauma it has also come with. Victims are finally being heard and believed in a tangible way in industries where that's long overdue. Acknowledgment is the first step. Passing the microphone back, as Union stated, is the next.
Recognizing racial bias within sexual assault and harassment has to be part of any strategy to keep the momentum moving forward and truly effect change for all. One major sign we have of that happening as we move into 2018 is the appointment of Anita Hill to lead the commission on sexual assault in the media and entertainment industries.
The commission aims to tackle the broad culture of abuse and power disparity. According to a news release, "The commission will lead the entertainment industry toward alignment in achieving safer, fairer, more equitable and accountable workplaces —particularly for women and marginalized people."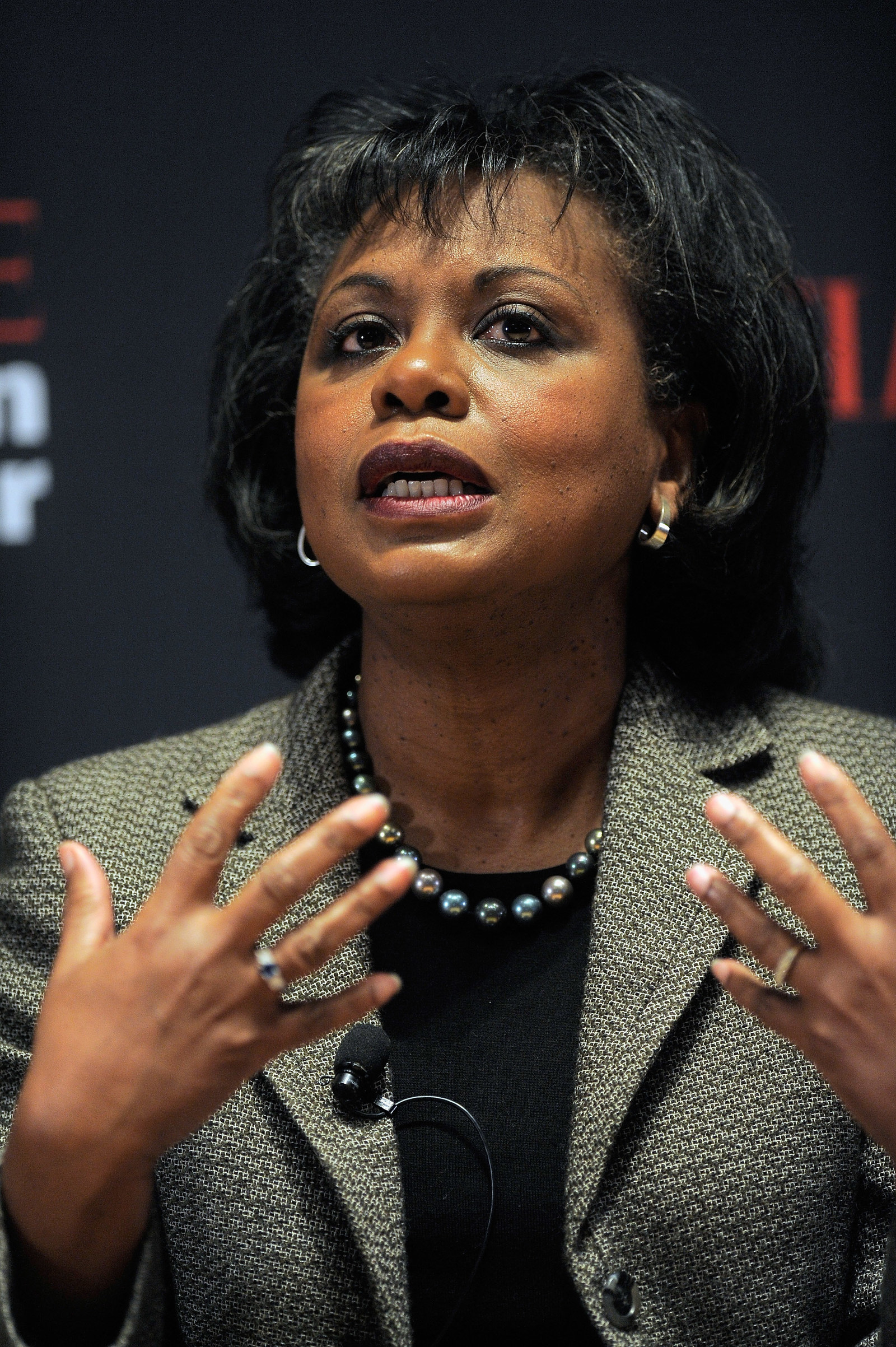 The idea was spearheaded by Kathleen Kennedy, the president of Lucasfilm; Maria Eitel, the cochair of the Nike Foundation; attorney Nina Shaw; and venture capitalist Freada Kapor Klein. The women called a meeting Dec. 15 to announce the news; those in the room included Dawn Hudson of the Academy, Bob Iger of Disney, Jim Gianopulos of Paramount, Leslie Moonves of CBS, and Ted Sarandos of Netflix. The New York Times reported that in the meeting Kennedy stated the fact that so many entertainment titans "came together, in one room, to explore solutions speaks to a new era."
If anyone knows what it's like to report someone powerful for sexual abuse while black, it's Hill. She brought the issue onto the national stage back in 1991 when she accused Supreme Court Justice Clarence Thomas of sexual harassment during his confirmation hearing. As in the cases described above, Hill's testimony did not carry enough weight to keep Thomas from becoming a Supreme Court judge.
Hill said that the Commission on Sexual Harassment and Advancing Equality in the Workplace is part of a "long-overdue journey to adopt best practices and create institutional change that fosters a culture of respect and human dignity throughout the industry."
In a year that started with the inauguration of a president who has been accused of sexual assault, it's almost poetic that its close should include the demise of so many men who have done the same. The Women's March that followed Trump's inauguration was a huge sign that women were only going to get louder this year, and that outcry has caused many powerful male giants to come tumbling down from their thrones. But like many women of color stated as a response to that march, the fight for women's rights moving forward must be an intersectional one for real change to occur. In the same way, if this reckoning is to be revolutionary, it cannot leave the voices of people of color behind. In 2018, let's hope it doesn't.